With new museums, rides and attractions popping up all around the world, 2018 looks set to be an incredible year for family travel. Here are the most fun and family-friendly new openings to look forward to.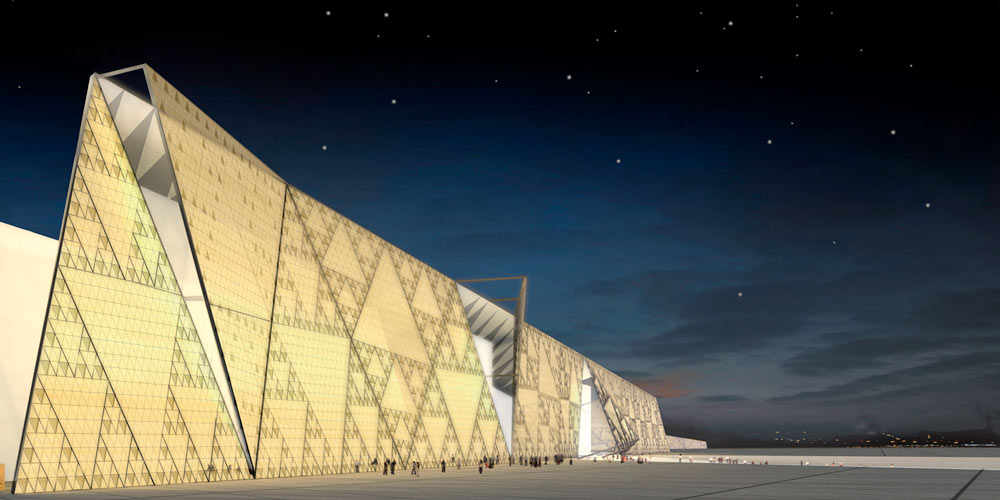 Rendering. Photo: Heneghan Peng architects
1/10

Grand Egyptian Museum, Egypt

Hailed as the largest archeological museum in the world, the Grand Egyptian Museum in Egypt will be sited on 50 hectares of land just two kilometres from the Giza Pyramids. 50,000 exhibits are set to be stored at the museum, including the full 5000-item collection from the tomb of Tutankhamun that will be relocated from the Egyptian Museum in Cairo. The museum is set to be a fun and educational attraction where families can get a hands-on history lesson about one of the world's most fascinating cultures.
2/10

Toy Story Land, Walt Disney World Resort, Florida

Disney's Hollywood Studios is bringing toys to life in Andy's very own theme-park backyard. Fans of Woody, Buzz and the gang will be able to ride on Slinky's curly-wurly roller-coaster, spin through orbit on the Alien Swirling Saucers (look out for The Claw!) and play to their heart's content in the fun-tastic Toy Story Mania. Intrepid explorers will head into the secret world of 'under Andy's bed', where they can use baseballs and cream pies to blast their way through the targets.
For updates on Toy Story Land, visit Disney World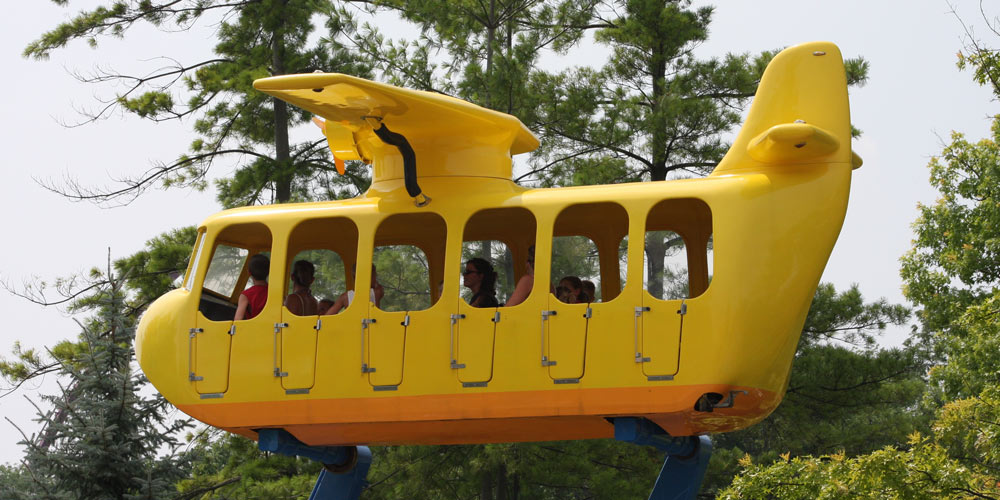 3/10

Camp Snoopy, Carowinds, North and South Carolina

Situated on the border between North and South Carolina, Carowinds amusement park features 398 acres of rides, attractions and family fun. 2018 sees the opening of the much-awaited Camp Snoopy, with new rides for little ones featuring everyone's favourite cartoon dog, his owner Charlie Brown and the rest of the Peanuts gang. Visitors can hop on board the spinning Woodstock Whirlybirds, bounce around on the all-terrain mud buggies or go wild on the 8000 square foot Beagle Scout Acres adventure playground. Kids can also look forward to rides on the flying Camp Bus, the soaring kite-eating tree and the Peanuts Trailblazer cars.
4/10

The Louvre, Abu Dhabi

The famous Paris-based art gallery is so popular that a second museum has opened in Abu Dhabi, UAE. In the pipeline since 2007, when France and the UAE came together to discuss the creation of a new cultural institution, it will finally open at the end of this year. The ethos of the Louvre Abu Dhabi is to represent universality; the things that unite us such as human creativity that transcends countries and cultures. The museum champions the progression of humanity from the prehistoric to the present, reflected in the chronologically ordered galleries. Children in particular can engage with the artworks by following the timeline and discovering how we have changed through history. There is a separate Children's Museum spread across two floors of the Louvre, hosting family-friendly exhibitions and hands-on workshops for children aged six to twelve.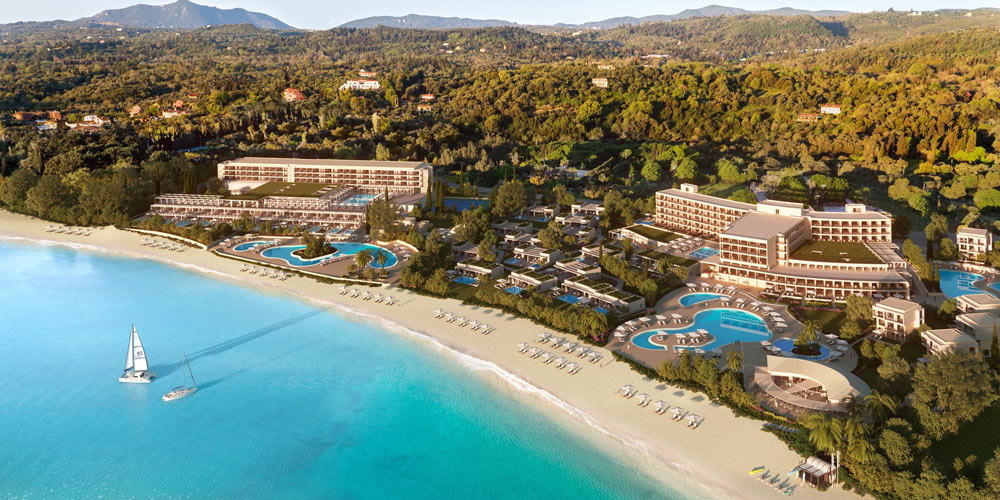 5/10

Ikos Dassia, Corfu

The ultimate in family-friendly luxury, the Ikos chain of five-star hotels has opened its doors on the Greek island of Corfu. Ikos' 'ultra all-inclusive' concept means that guests can relax knowing that all of their food, beverages, entertainment and activities are included in their holiday. Kids can enjoy tennis lessons, pedalos with slides and the Ofsted-rated kids' club while parents take a cookery class, hire a bicycle or hit the spa. Ikos Dassia offers a variety of accommodation options including classic hotel rooms, luxury suites and private ocean-view bungalows with swimming pools.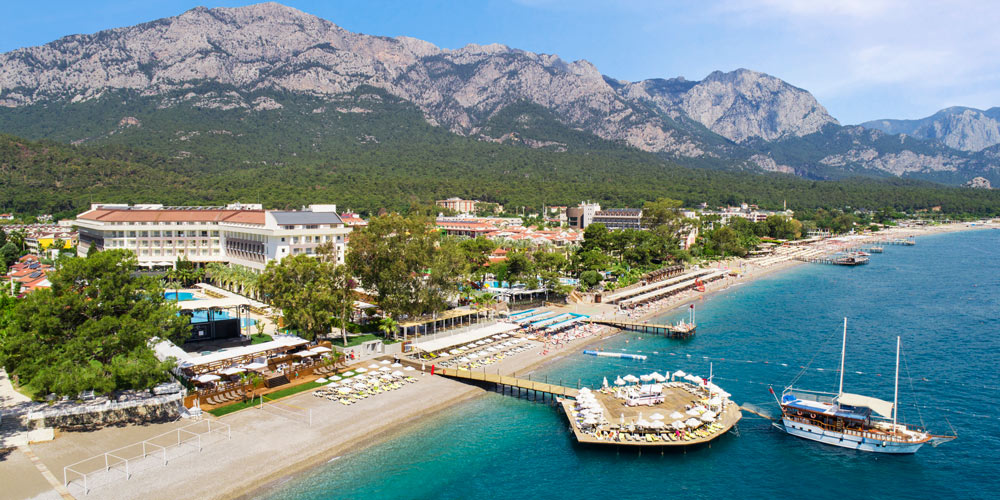 (c) 2017 DoubleTree by Hilton
6/10

DoubleTree by Hilton, Antalya, Turkey

Set in the popular tourist resort of Antalya, the new DoubleTree Hilton is opening its Turkish doors in early 2018. The property will be located on the waterfront and will feature its own private beach for guests. Visitors will be able to take in views of the Western Taurus mountains while dining at one of the six restaurants or four bars. Guests can enjoy unwinding with a game of tennis, a dip in the indoor or outdoor swimming pools or a visit to the spa. Family activities nearby include boat trips to top snorkeling spots, barbecues on the beach, visits to traditional villages or tasting sweet Turkish tea and stocking up on local craft goods in the markets.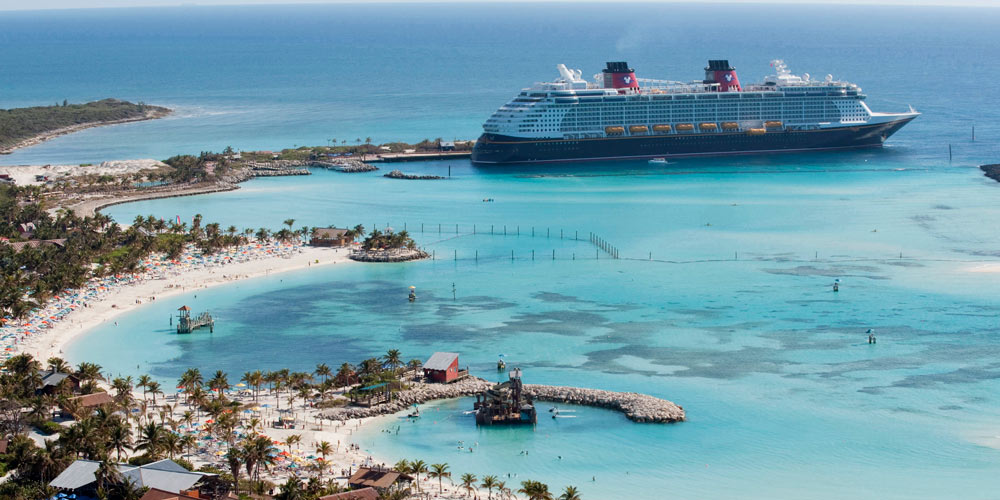 7/10

New destinations on the Disney Cruise Line

The ultimate family holiday provider, Disney's Cruise Line has opened up new destinations on their holiday routes. Guests can now visit Bermuda and Canada as well as the usual islands in the Caribbean and of course Disney's own private island, Castaway Cay. Bermuda offers pink-sand beaches, shopping and sightseeing, and Quebec offers a taste of Europe across the pond with its French-inspired food, castles and cobblestone streets. As always, children will get to meet their favourite Disney characters and have a whale of a time in the on-board kids' clubs, as well as watching world-class Disney stage shows in the evening.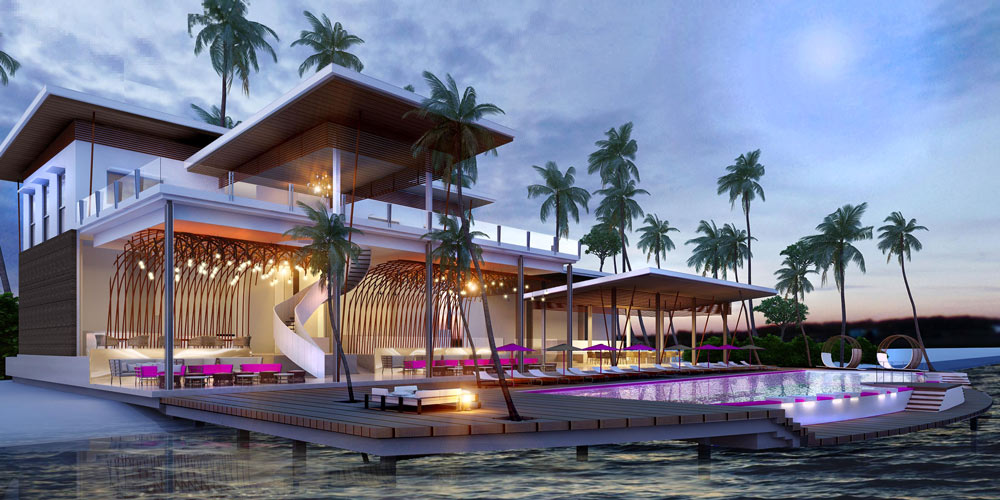 8/10

LUX* Resort, North Male Atoll, Maldives

Built for blissful family holidays, the LUX* resort in the North Male Atoll of the Maldives is a penthouse paradise. Guests will be whisked by luxury speedboat to the private island, where beach residences and overwater villas with huge rooftop decks await. Big Green Egg barbecues, a cinema, SONOS, a starlight jacuzzi and outdoor games all help to create the perfect environment in which to entertain the kids. One of the two restaurants features a wall-to-wall aquarium and there is also a LUX spa and a luxury kids' club.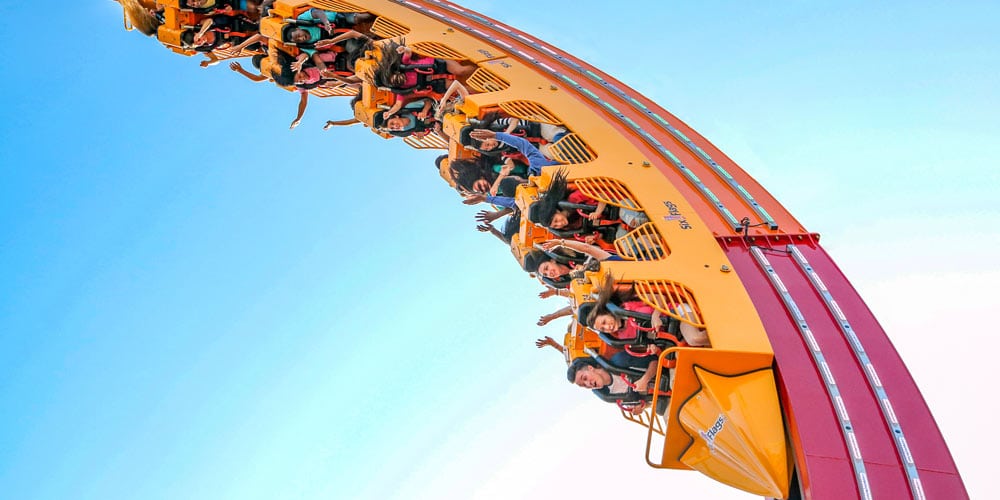 9/10

Six Flags adventure parks, USA

The Six Flags theme parks are some of America and Canada's most popular adventure parks. This year the parks are looking forward to introducing not one but fourteen new attractions to their impressive collection. From the wet 'n' wild Wahoo River to the Typhoon Twister, there will be something for adrenaline junkies and small-ride lovers alike. Splash World Island will be terrific fun for little ones wanting to cool off, while CraZanity takes G-force to the next level. There's even a Cyborg Spin and Wonder-woman coaster!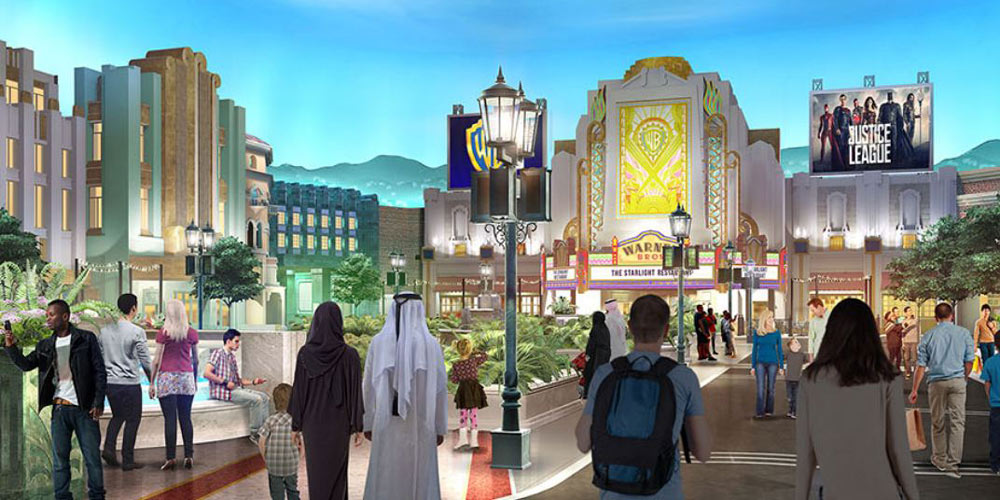 Photo: Warner Bros. World
10/10

Warner Bros. theme park, Abu Dhabi

Perfect for guests who want to escape the heat while on holiday, the Warner Bros. theme park in Abu Dhabi is a planned indoor entertainment venue featuring six distinctive immersive lands. Guests will be able to wander through Cartoon Junction, Dynamite Gulch, Metropolis and even Gotham City as they seek out the best rides and attractions that Warner Bros. has to offer. Step back in time to visit the Flintstone family in Bedrock ad check out the prehistoric fun lined up for little ones; just make sure you leave plenty of time to try out each of the 29 rides and entertainment sections of the adventure park. The Warner Bros. theme park is on the man-made Yas Island just off the Abu Dhabi coast, which can be reached by car, boat or plane.