Go camping
These days, there's more to camping than shivering under soggy canvas – and spring is the perfect time to get stuck in. Whether you're a family of adventurers or beach-bums, the UK has some unmissable camping options.
Start a garden
Children are hardwired to love the outdoors and there's no greater joy for a kid (or a parent) than nurturing a plant from seed. Plus picky kids are much more likely to tuck into veggies they've grown themselves. Carrots, tomatoes and beans are easy to grow and pretty speedy, ideal for impatient toddler.
If veggies aren't an option, growing a sunflower is a delight too. Sow seeds directly into the ground, or into large pots from early spring, and your before long you'll be greeted by tall, cheerful flowers.
Try something new
Spring is the season of new starts, and there's no better time for kids to pick up a new talent to impress their pals.
Fire Tech Camps are exciting camps and workshops across the UK that give kids and teens the chance to create their own technology. Students learn to code, create video games and robots, make animated films, compose music tracks and 3D-print their own designs. Pretty cool huh?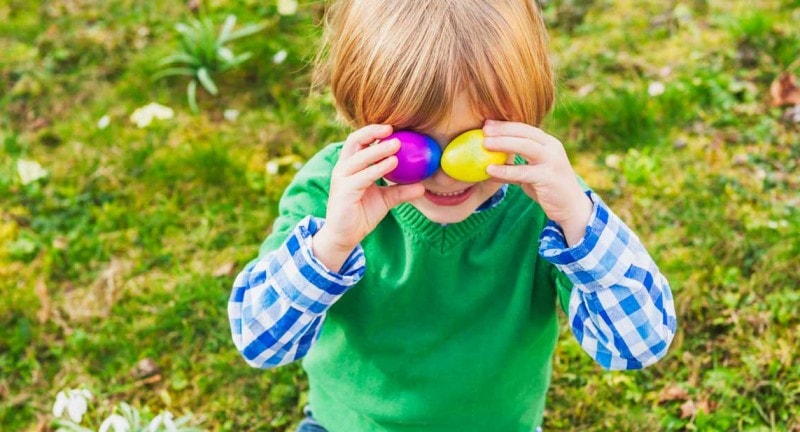 Plan an Easter egg hunt
For kids, spring often means one thing – Easter eggs. So an egg hunt is a must. Make this year's more exciting by leaving rhyming clues, or wait for the sun to go down and hunt for eggs by torchlight. To avoid squabbling, try colour-coded eggs or a relay race.
Make a chocolate nest cake
As fun to make now as they were when you were a kid, these easy-peasy chocolate crispy cakes are a perennial favourite. All you need is chocolate, golden syrup, butter, Cornflakes and of course, mini chocolate eggs. Mix the melted chocolate, syrup and butter into the cereal, shape into nests and Bob's your uncle!
Have fun at the farm
Petting pigs, feeding lambs – who doesn't love a farm visit? One of the best places to celebrate the turning of the season is down on the farm. There a family farms dotted all over the UK. Many offer fresh-from-the-field food, lots let kids feed the animals, and all offer a great big dose of fresh air.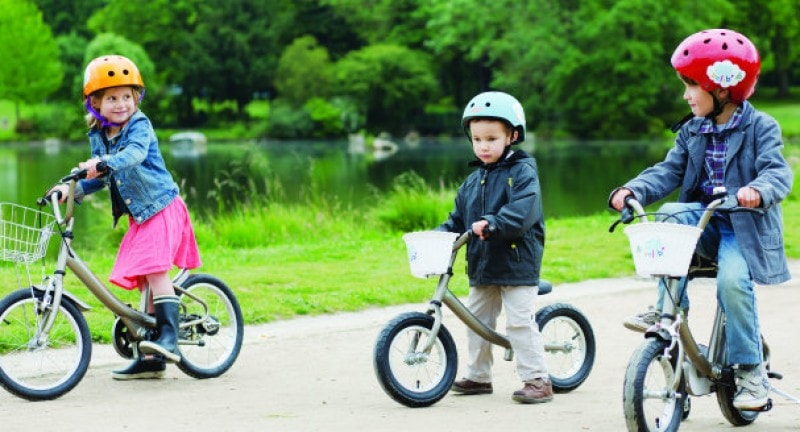 Hop on your bike
Whether in your own neighbourhood or somewhere more exotic, cycling as a family is a great way to explore at your own pace, and get some exercise while you're at it.
Plan a festival
We're already counting down the days until festival season kicks off. Get organised this year and book your family tickets early – especially if you want the best glamping spots! We can't wait for Camp Bestival, Elderflower Fields, the Just So Festival and all our other family favourites. We'll bring you all the latest festie gossoip, so watch this space.