Sponsored Content
In 2016, Wales celebrates its Year of Adventure – and everyone is invited. From whizzing through the air on the world's fastest zip line, to jumping off waterfalls (hold your nose!), the adventures waiting for you in Wales might surprise you.
1/10. 

 Reach new heights in a slate mine

Unleash your inner child at Bounce Below, a 176-year old slate cavern packed with giant trampolines, slides, and tunnels made of netting. Bounce Below reopens in June 2016 and promises to be better, faster and of course, bouncier than ever before. Intrigued? There's only one way to satisfy your curiosity.

Price: £25 per person. Children aged seven-12 must be accompanied by a participating adult. Children aged 13-18 must have a spectating adult.
2/10. 

Surf's up, with a twist

Surf Snowdonia is one of Wales' newest attractions getting lots of attention, and rightly so. The first of its kind, a freshwater lagoon, about the size of six football pitches, set in the picture-perfect Conwy Valley. But of course, there's a twist! A powerful two-metre wave rises in the middle of the lagoon and dissipates softly as it hits the shore. Enjoy the thrill of the surf whether you're a beginner or a hardened wave-junkie. You'll have to see it to believe it.

Once the kids get a taste for surfing, they'll be nagging you to go back.  Whilst the lagoon is the star attraction, there's plenty to try out from stand up paddle boarding safaris, kayaking and soft play for little ones.

Price: Adults from £20 and children from £15 for one hour sessions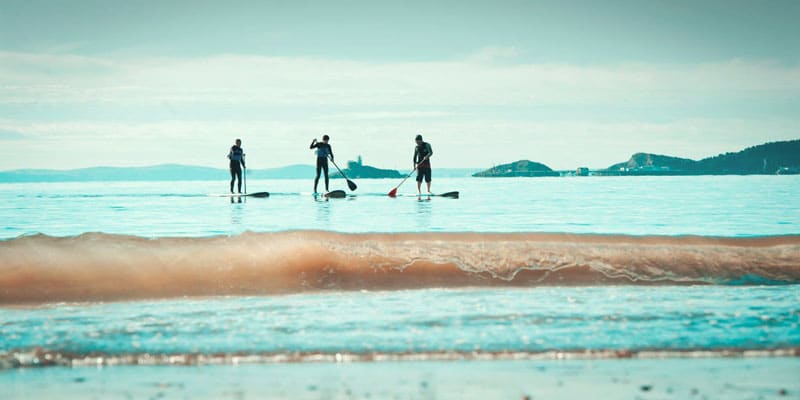 3/10.

  Find your balance at 360 Beach

If you're a family of beach lovers, chances are you'll love 360 Beach and Watersports, a multisport hub in the heart of Swansea. They offer an array of land and water activities here, but one of the favourites is stand up paddleboarding (SUP), perfect for kids and adults with adventurous spirits.

360 offers a mix of SUP sessions, so every member of the family can take part. SUP Dudes is a brilliant way to ease your little ones in. Instructors will teach children ages 5-10 the necessary water skills, helping them gain the confidence they need to progress to junior classes. SUP junior (ages 10-15) and SUP adult classes also available.

Price: £12.50 per person for 90 minutes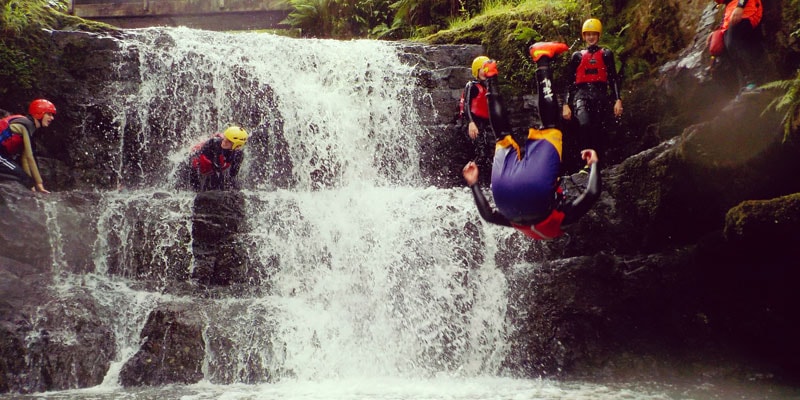 4/10.

  Get wet and wild in the Brecon Beacons

The Brecon Beacons are beautiful and there's no better way to experience them than gorge walking in the Ystradfellte region, often referred to as 'waterfall country'. What is gorge walking? Call of the Wild describe it as a river adventure, it's like white water rafting minus the raft! You and the kids will find yourselves shrieking with delight as you make your way along this natural adventure playground climbing waterfalls, floating down fast-flowing waters, tackling rapids and for the ultra brave leaping off 4m high falls – all under the supervision of your experienced instructor. There are few places in the UK that you can experience this kind of activity in such stunning surroundings, definitely one for your bucket list. A wonderful opportunity for an unforgettable shared family experience.

Price: Adults £45, children £35
5/10.

  Feel the rush on the world's fastest zip line

North Wales is working hard to establish itself as a mecca for zip-lining enthusiasts. Offering three completely unique experiences; Caverns, Titan and Velocity – Zip World is the place to be for adrenaline-seeking families.

Velocity is home to the fastest zip line, with two 500ft.-high courses, riders easily reach speeds of 100 mph. Families can also take on Titan, the first four-person zip line in Europe offering picturesque views over Snowdonia. The third, Caverns, is an underground experience with a series of zip lines, rope bridges, obstacles and tunnels.

Price: From £40 depending on experience. Minimum age for zip-lining adventures is 10 and children under 18 must be accompanied by an adult
Find out more about Zip World.
6/10.

  Ride horses on the beach

There's no better way to see Wales' beautiful landscape than on horseback. Marros Riding Centre, located on a farm in South West Wales, offers riding for every age and ability. Younger children can take a leisurely woodland ride and breathtaking panoramic views of the beach.

Experienced riders can take a ride along Pendine Sands, Wales' longest beach. When the tide is out this seven mile stretch of sand offers riders the chance to stretch their horses' legs and gallop along the beach. An amazing experience for any horse lover.

Price: Woodland trek – 1 hour £25. Beach trek (age 16+) from £60.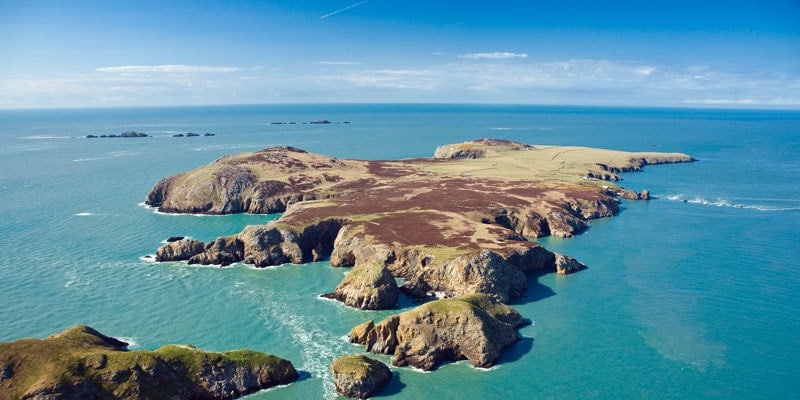 7/10. 

 Discover the secrets of the sea

In Britain's smallest city, St Davids, don't miss the chance to take a boat trip to Ramsey Island. Eagle-eyed kids could catch a glimpse of dolphins, seals, seabirds and on very special occasions, there have even been sightings of whales.

Voyages of Discovery organise fabulous expeditions, the shortest of which is a one-hour trip. Your guide will captivate the kids with tales of shipwrecks as you travel through caves and rock gorges. It may be a little chilly, depending on the time of your visit, so wrap up warm for an unforgettable family adventure.

Price: Adults: £25, children: £12.50, children under 4: £5

8/10.

  Explore Teifi Marsh Nature Reserve

Enjoy the stunning landscapes at Teifi Marsh Nature Reserve in West Wales, lined with boardwalks and flat trails that are great for strollers. The reserve is filled with wildlife like badgers, dragonflies, squirrels and even water buffalo, adding to the beautiful scenery. At the heart of the Teifi Marsh Nature Reserve is the Welsh Wildlife Centre, where you'll find a cafe serving fresh goods and a gift shop to pick up a few souvenirs. Families can also hire bikes, canoes to explore the river, or can enjoy the kids adventure playground.

Price: Free, with additional costs for canoe and bike rental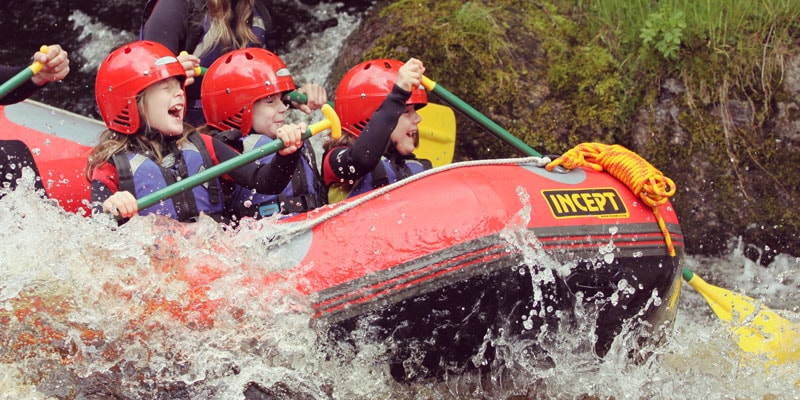 9/10.

  Ride Snowdonia's rapids with teens

You'll find the UK's National White Water Centre on the River Tryweryn, which rushes across the Snowdonia National Park. The fast-flowing Upper Tryweryn poses an irresistible challenge to any rafter. Water levels are controlled by dams, so there's always action to be found in the rapids.

The Tryweryn Safari is suitable for families with children aged 10 and up, and consists of one and a half hours of rafting. The course is a 6km run of the river to Bala. From £44 per person.


Price: The Tryweryn Safari costs from £44 per person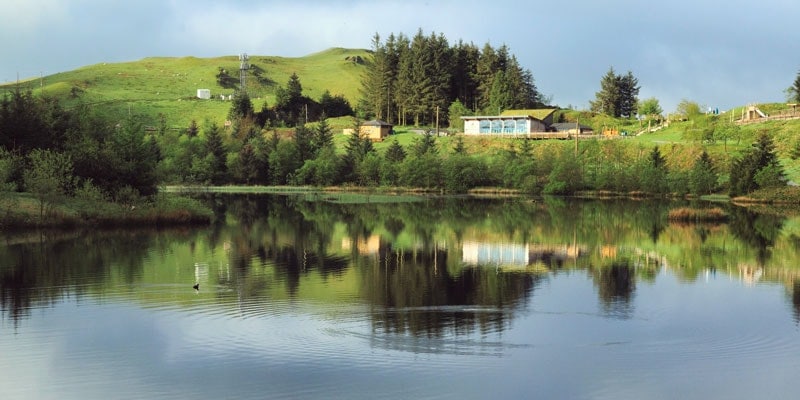 10/10.

  Play in the forest

Bwlch Nant yr Arian Forest Visitor Centre is in the heart of Mid Wales and offers plenty to keep children busy and curious all day.

Famous for red kites – Wales' National Bird of Prey – time your visit for 2pm in winter or 3pm in summer, to see the spectacle of more than 150 red kites feeding. Kids can spot wooden animals hidden around the forest on the Barcud Trail, which runs along the edge of the lake to where the daily feeding takes place. There are lots of other trails, play areas for little ones, and stunning views of Cardigan Bay and the Cambrian Mountains.
Can't wait to start planning your trip to Wales? Don't miss the awesome activities for families in the Brecon Beacons.