A great option for a staycation, family festivals provide the perfect blend of adventure, family time and activities. We've rounded up some of our favourite festivals that look set to be the best ever in 2018.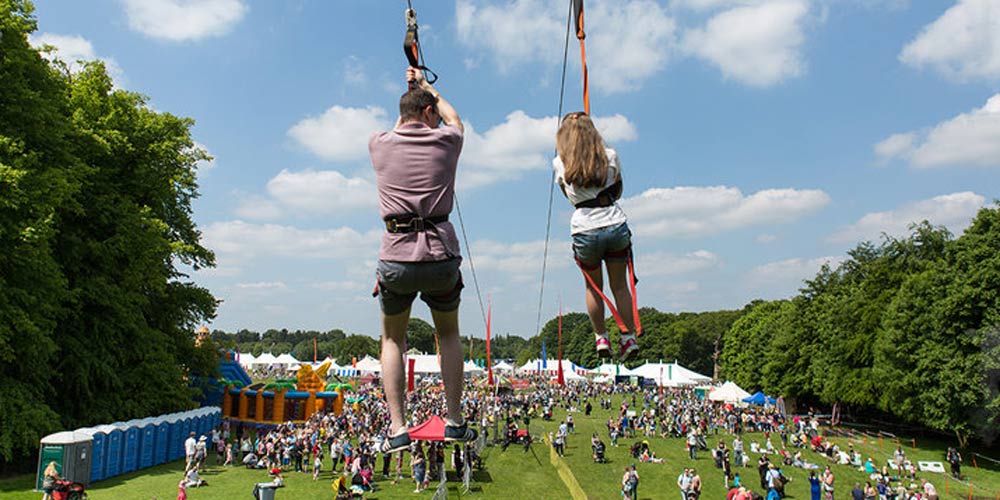 1/10

Geronimo, Hertfordshire, 30 June-1 July

Widely known as 'Glastonbury for kids', Geronimo goes all out to create a fairytale existence for the three days of its festival. Catering solely to children and their families, visitors to Geronimo can be sure of a safe and welcoming atmosphere for little ones jam-packed full of fun and creativity. On the main stage this year will be TV favourites such as Mr. Bloom, Justin Fletcher of Mr. Tumble fame and Cook and Line among others.

Activities at the festival include circus workshops, getting stuck into carnival acts, messy church, stage coach, puppetry and more. When your little ones need to burn off steam take them to make their very own adventure playground with Woodland Tribe, give them a bouncing good time on the squashy obstacle course, and even go caving.

All activities and shows are included in your ticket price, making for a family festival that's fantastic value. A wide range of food vendors including vegan and vegetarian options are on site and they all serve child-sized portions.

 One-day tickets cost £25 and two-day tickets cost £45 (under-2s are free).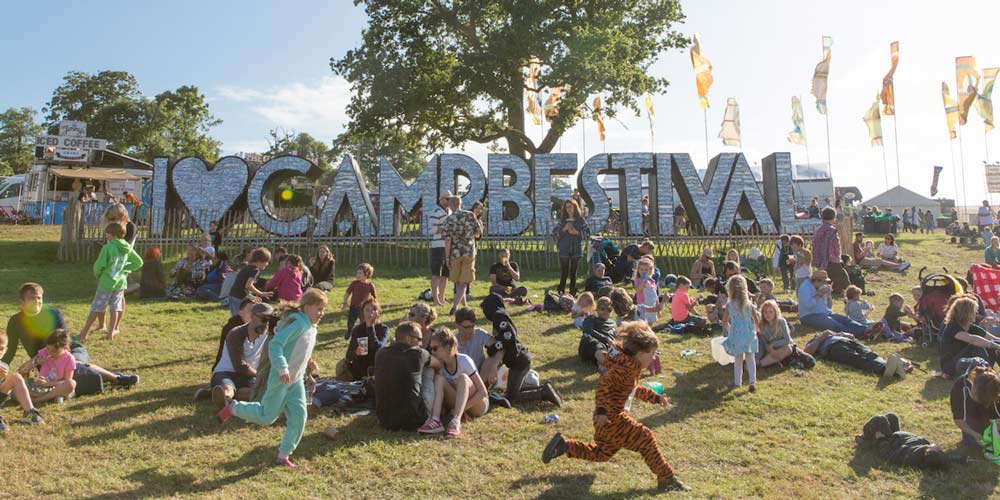 2/10

Camp Bestival, East Lulworth, 26-29 July

Camp Bestival is made for families, with everything from live music and DJs, to comedy, theatre and shows. Kid-favourites Dick & Dom and the colourful Mr Tumble make an appearance to get all of that energy out in the day; in the evenings, slow things down with a Pirate Bedtime Story or puppet show from The Makeshift Ensemble.

There are plenty of things for adults to enjoy too, with interviews, talks and dynamic spoken word in the Literary Institute, from poets, authors, philosophers and more.

When it comes to fuelling your body to keep the fun going, you can't go wrong with The Feast Collective, a foodie haven full to the brim with vendors serving up street food from around the country. Many open early and close late so that you can almost always grab a bite to satisfy any hungry tummies.

Adult weekend tickets cost £187.50, with a number of children's tickets available, from totally free for under 1s, up to £119 for teenagers.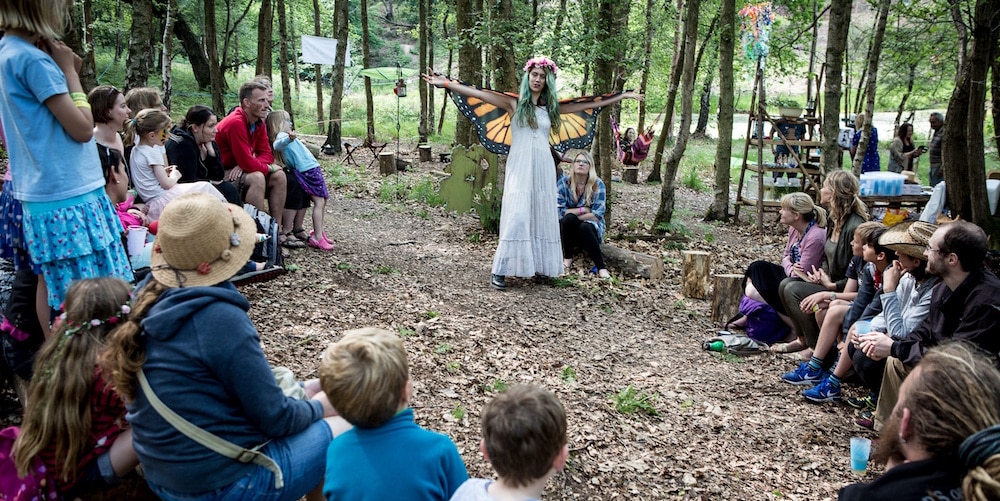 3/10

Elderflower Fields, East Sussex, 25-28 May

Elderflower Fields – 'The Family Festival' – came runner-up in our Family Traveller Awards, and for very good reason. Newly located in Pippingford Park, in the heart of the Ashdown Forest, there are stunning views across rugged heathland and ancient woods, and plenty of space to run around.

The family-centric festival is all about enjoying your time together and making sure there's something for everyone in the huge line up of fun kid-friendly activities. Discover sports and arts camps, interactive sessions on music, theatre and dance, and enjoy over 50 musicians and performers across the site. Get out into the wilderness and explore your wild side in the seven unique areas, like the Leapfrog Lawns and Lazy Glades, take part in urban woods activities, and learn about wildlife and the environment.

Taking a break from all of the fun, you can look forward to food from quality, family run, Sussex-based vendors who celebrate and promote locally sourced, organic and fair trade ingredients whenever possible

Adult tickets cost £130, ages 6-16 £72.50, ages 3-5 £20 and under 3s are £1.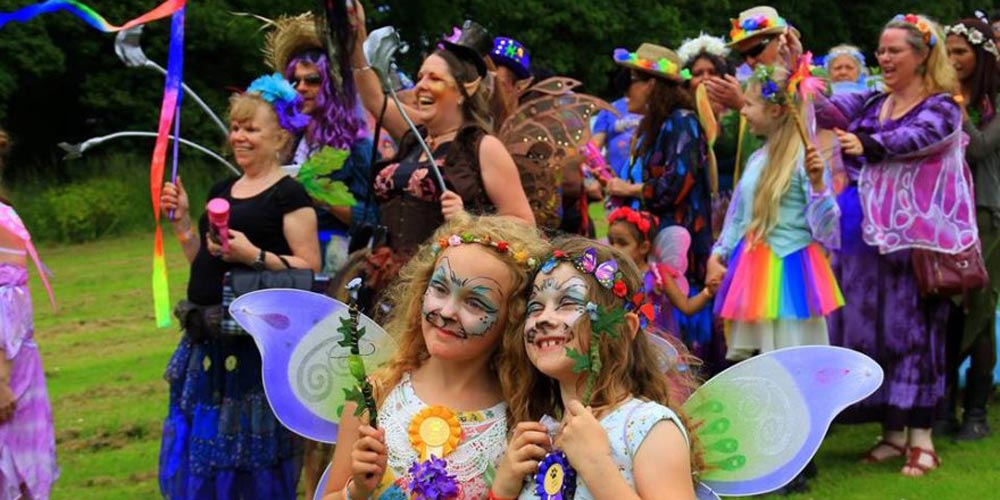 4/10

Fairy Festival, Cornwall, 15-17 June

Sure to be a hit with any fairy loving kids, Three Wishes Fairy Festival takes place over three days and nights and involves a lot of sparkles, wings and fairy dust! Natural arts and crafts, fairy schools, forest trails and magical shopping are some of the things on offer for budding fairies. Unicorn day is often visitors' favourite day, with real unicorns coming to visit the site and the unicorn theme spread throughout the festival. 24/7 security, hot showers and flushable toilets ensure that campers feel safe and comfortable throughout the festival. Lots of vegan and vegetarian food is available from local vendors. Bring plenty of fancy-dress!

Adult tickets cost £99, child tickets cost £36 (under-7s are free).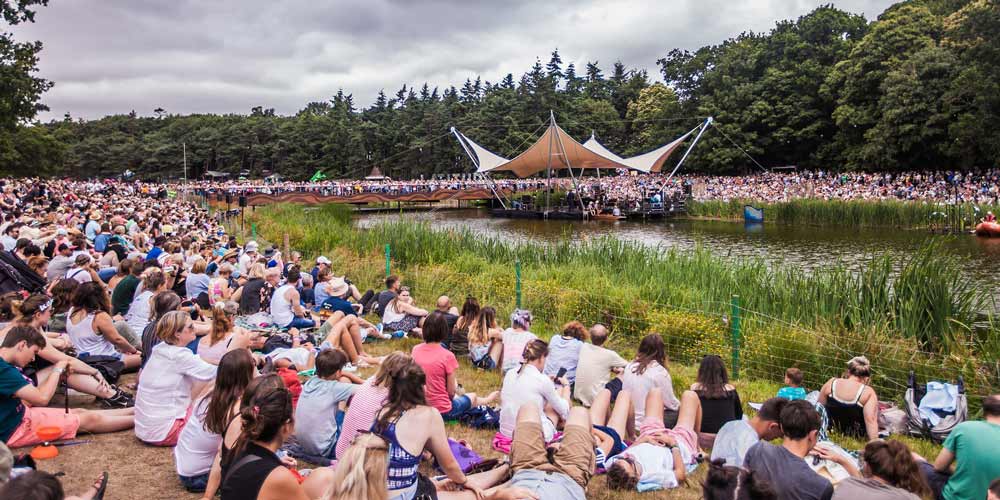 5/10

Latitude, Suffolk, 12-15 July

Winner of the UK's Best Major Festival Award in 2017, this year is looking to be even better for Latitude. A-list musical acts such as the Killers and Rag 'n' Bone man are in the line up, with loads of supporting acts and late-night DJs to keep the party going.

There is a dedicated Family Campsite next to the 'Enchanted Forest' with its programme of activities such as wildlife crafts, talks with award-winning authors, circus skills and more. Every corner turned holds something new to discover, from an immersive theatre experience wrapped around an old oak tree, to looking after your soul at one of many talks and your mind with Q&As with your favourite authors.

The Canopy stage is home to all the best family-friendly entertainment including comedy sets, live music and other shows as well as the weekend morning socials to get into the festival spirit! Every food vendor from Gyoza Guys to Fundi wood-fired pizzas will be on site so get ready for a memorable gastronomic experience!

Adult tickets cost £197.50, child tickets cost £15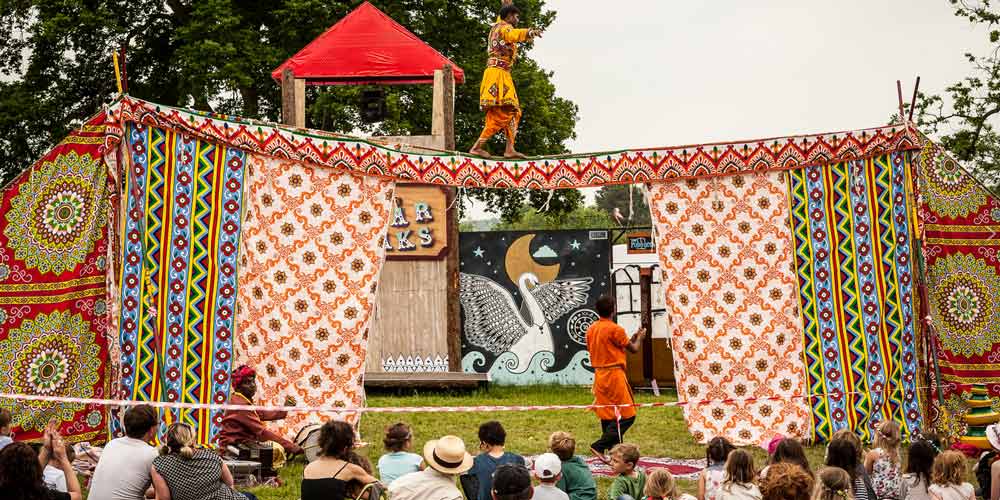 6/10

Lunar, Birmingham, 27-29 July

A great introduction to genre-defying sounds, Lunar is an epic music festival with a combination of live music such as Goldfrapp and Basement Jaxx, and world-renowned DJs. Talks and debates are held during the day covering a range of issues and topics such as the environment, literature, culture and more. The Lunar Laugh programme is designed to keep you smiling and features some of the best in the comedy circuit as well as workshops such as 'laughter yoga'.

Kids can learn how to grow their own edible and medicinal mushrooms, make their own toothpaste and weave bramble baskets as well as creating natural skincare products. The Royal Shakespeare Company will be holding classes on how to act out a stage-fight, Greenpeace will be there to chat to kids about the health of the planet, and plenty of music workshops will be on site too so there's something for every inquisitive mind.

Adult tickets cost £125, child tickets cost between £7 and £58.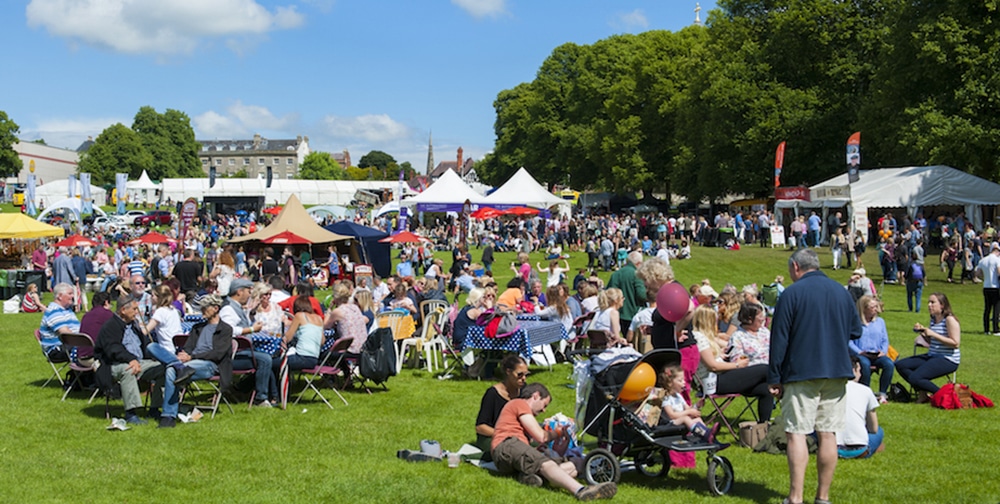 7/10

Shrewsbury Food Festival, Shrewsbury, 23 – 24 June

From cookery demonstrations to inspiration for wild and wacky recipes, foodies can't fail to be impressed by the annual Shrewsbury Food Festival. Have a go at baking, learn about the processes that local farmers and artisans use to create their delicious food and hear chefs revealing their best industry secrets.

There's a Chef School run by top chef Chris Burt, the proceeds of which go straight to charity; choose from lessons on how to make the most of larder leftovers, watching food scientists play with nitrogen to create special effects and creating fresh pasta with both classic and quirky sauces. Kids will love having a go in the kitchens and meeting the special guests: local cows, pigs and alpacas from nearby farms whose owners will explain all about how best to look after them.

Adult tickets cost £8, child tickets are free.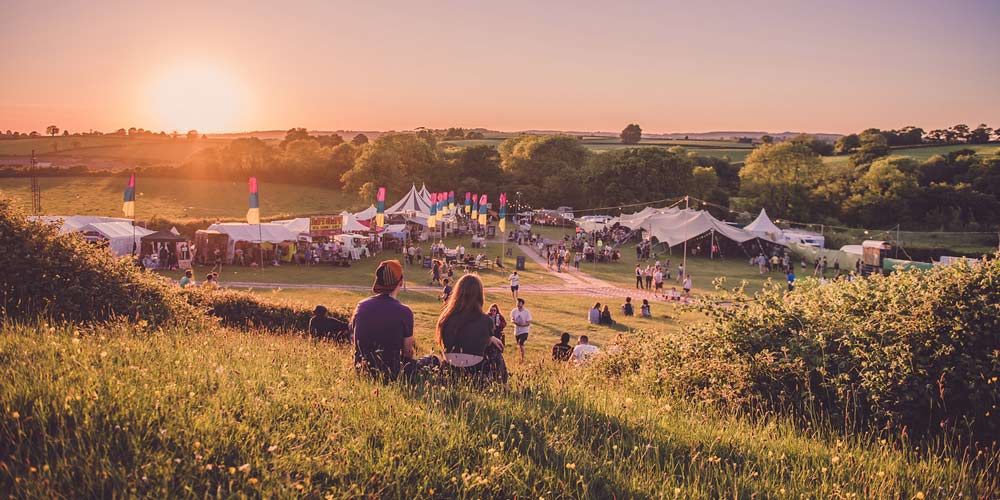 8/10

Shindig Weekender, Somerset, 25-28 May

One of our favourite boutique family festivals, Shindig Weekender offers some of the best music in the west from Soul II Soul to Jungle Brothers and Stereo MCs. DJs such as Mr. Scruff and Cut Chemist are also making an appearance to ensure that the party vibe carries right through the weekend.

Other festival events that kids will love include circus workshops, arts and crafts and games in the Kids' Kingdom and wellbeing talks and demonstrations. The children's programme runs 9am-5pm with a show at dinner time and kid-friendly movies on in the cinema room until 10pm. Then it's time for parents to have a boogie.

Adult tickets are £130, child tickets are free (up to age 12).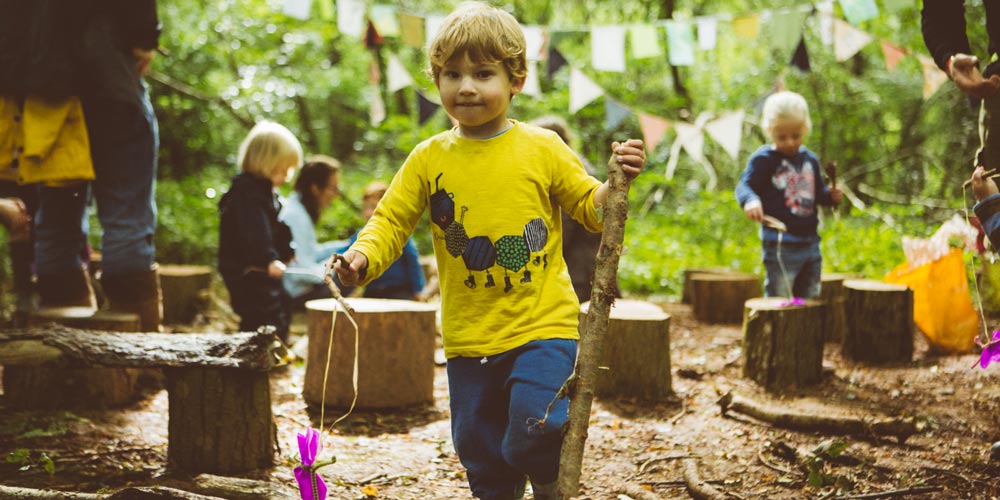 9/10

Starry Skies, Wales, 8-12 August

Go wild in the Welsh countryside in the sixth year of the Starry Skies festival. Families can enjoy creature comforts such as hot showers, eco toilets and baby baths for little ones, whilst experiencing an amazing programme of activities. Kids can try out forest school, get stuck into natural arts and crafts, build dens, listen to traditional stories and more. There are also activities for the whole family from sports days to talent shows and discos so visitors can make special memories together.

The Centre Camp is home to fantastic food stalls including a bar serving cocktails and real ale – well worth a visit for a grown-up treat. Like all the best festivals, Starry Skies aims to recycle as much waste as possible and will have eco-friendly facilities around the site.

Adult tickets cost £159, child tickets cost £39.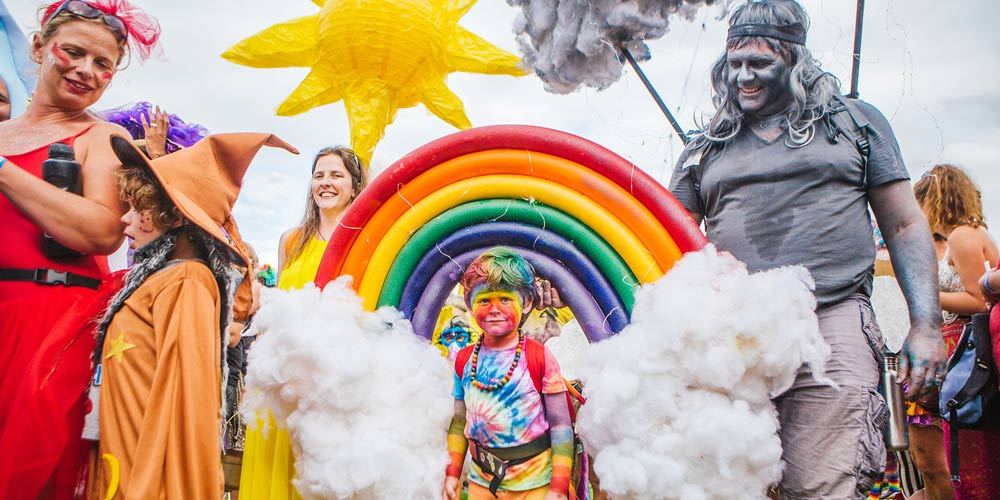 10/10

Shambala, Northamptonshire, 23-26 August

Join the thousands of other Shambala festival-goers for an explosion of colour, music, theatrical performance and more. An artistic heaven, Shambala offers families everything from funk to soul, and disco to jazz, on their musical journey, complemented by hundreds of workshops, stage performances and more. From mushroom growing to power ballad yoga classes, and circus shows to fire-eating displays, Shambala is a wacky and wonderful festival that is sure to thrill the whole family.

A large convenience store selling food, family essentials and camping equipment is on-site as well as several traders offering delicious home-cooked food. There's even a family camping field, kid-sized loos, a creche and the Family Yurt offering chilled activities for little ones.

Adult tickets cost £149, teen tickets cost £89, child tickets cost £39 and under-5s are free.