Sometimes all you want for Christmas is to spend some quality time with family and get away from the normal routine for a while. There are loads of options in the UK for Christmas breaks so pack up the kids and escape the festive madness for a few days.
Christmas in the capital
London's beauty is undeniable, and nothing beats the capital during Christmas; the smell of mulled wine and freshly roasted chestnuts is heavenly – and not forgetting the twinkling lights over Oxford Street. You can catch a show, do a spot of shopping (hello Boxing Day sales), roam the festive markets for some handmade treats and visit the Winter Wonderland all wrapped up warm for ice skating.
Lots of hotels do special offers over the holiday period so you can treat your kids to a truly unforgettable Christmas in the capital,whether it's an Airbnb or in iconic hotels such as The Dorchester or Waldorf Hotel for a totally luxurious Christmas break. Keep an eye out for festive treats such as afternoon tea at Park Plaza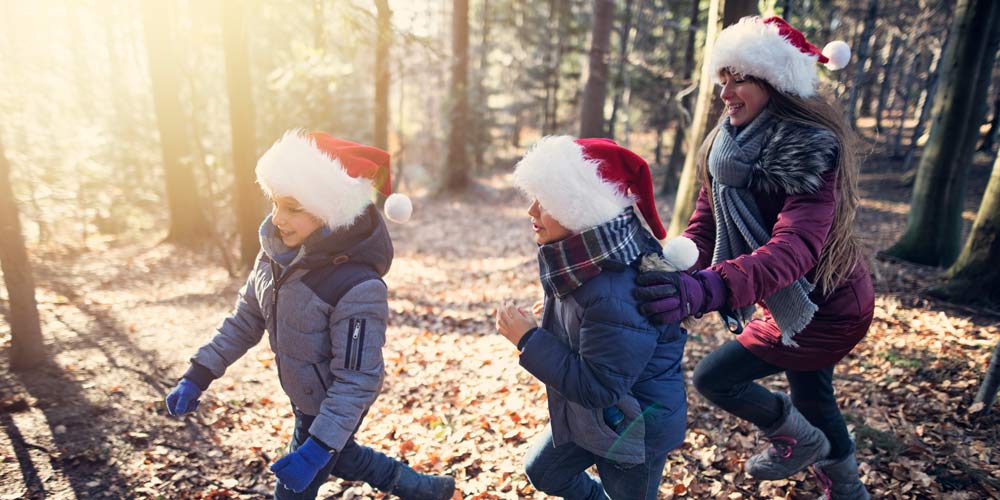 Christmas in the woods
Christmas time in the forest is simply magical. After all the hustle and bustle of December, unwind and enjoy your family Christmas in a luxury woodland cabin with Forest Holidays. Spend Christmas morning around the tree cosying up by the fire and watch the kids lighten up as they unwrap their presents. The natural setting will make you feel like you are truly away from it all, which is exactly what it should be about.
The cabins are perfect for larger families or multi-gen breaks, or book two together if holidaying with another family. The cottages are self-catering but you can pre-order food for your cabin, hire baby baths, cots and in cabin treatments to make the break as relaxing as possible.
Locations: Across the UK, including Yorkshire, Scotland, Cornwall, Hampshire and Norfolk
Prices: Roughly £500 for a midweek four day break with two adults and two children.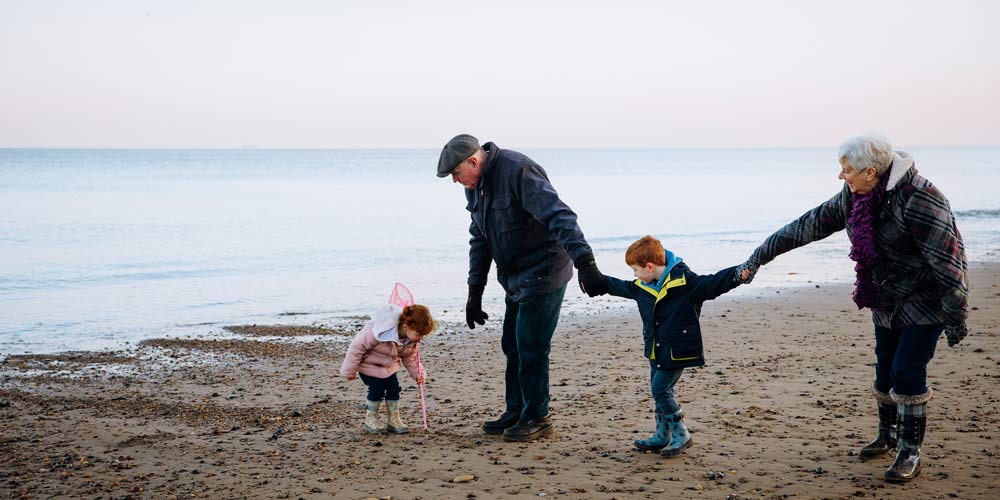 Christmas on the coast
Christmas and coast don't usually go hand-in-hand, but Parkdean Resorts are doing it right. Imagine being greeted by mince pies and mulled wine, with festive activities and parties on site (including a visit from Santa!). Accomodation is self catering but if you fancy a year off from kitchen duties, leave the cooking to the folks at Parkdean Resorts and enjoy a full Christmas dinner and Boxing Day lunch. Got a four-legged family member? There are pet friendly options at each location so that the whole brood, furry and human alike, can snuggle in for a warm and wintery Christmas break.
Location: There are a number of different locations getting into the holiday spirit, including Scotland, South Wales, Cornwall, Devon, Dorset and Norfolk.
Price: 4-night stays start from £229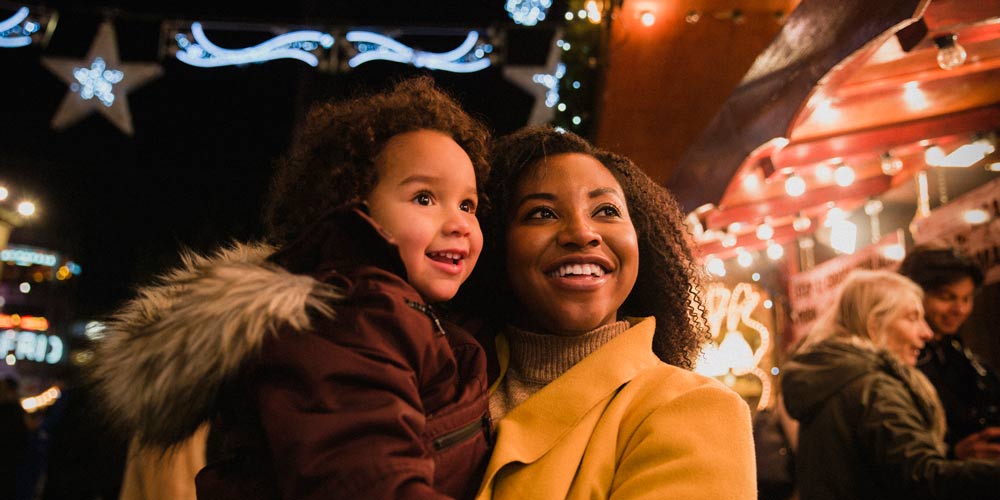 Christmas in Wales
If you and your family are longing for a traditional break, minus the stress of organising it all yourself, a luxury lodge break with Bluestone National Park Resort may be ideal for you. You can have it all from roasted chestnuts to listening to carol singers – they will have your Christmas planned to a tee. The resort has plenty of festive entertainment including Story Time with Santa and Kingdom of Elves, where you'll travel through the Christmas Eve simulator. Bluestone offers a variety of packages, from pre-Christmas breaks to full week stays – the choice is yours.
All packages are self-catering, but don't fret, there's an abundance of dining options; Oak Tree restaurant menu is a fusion of local Welsh produce with an Italian twist but if that doesn't tickle your fancy you can try the menu from the farmhouse grill. Whatever you choose, you won't go without!
Price: A four-night stay from 23 December costs from £929 for a family of four (two adults and children). Includes free Kingdom of the Elves tickets.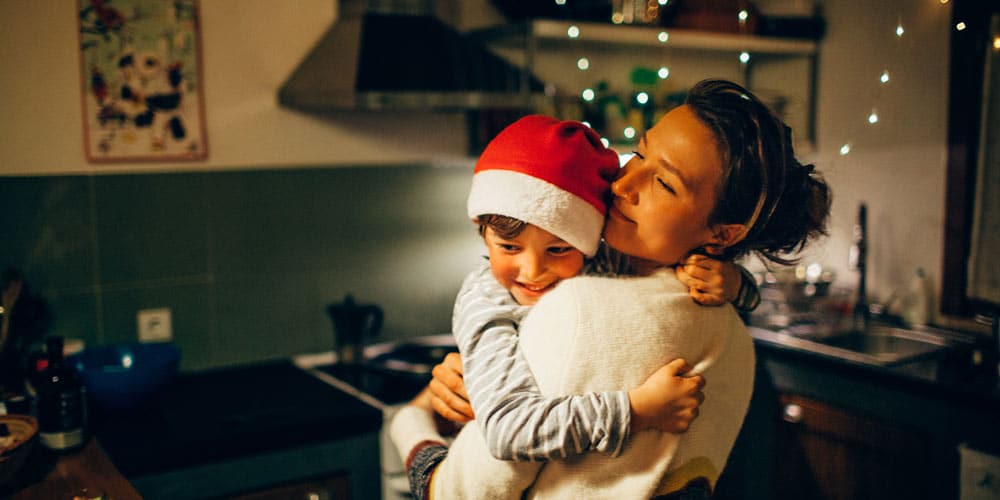 Christmas at Butlin's
Treat your family to a well-earned break at Butlin's – only not as you usually know it. The resorts will be transformed into magical winter wonderlands, perfect to get into the festive spirit with different packages to cater for all needs.
Locations: All resorts, selected breaks 11 December – 3 January
Prices: A four-night Christmas break from 23 December starts from £500 for a family of four in Silver self-catering accommodation
Prefer to go a little further afield for an enchanting Christmas experience?