The snow has melted and the sun is peeping out again – it's spring! After hibernating from the cold, we can't wait to get out and explore the best family-friendly spring days out in the UK. Here are six of our favourites that the whole family will love.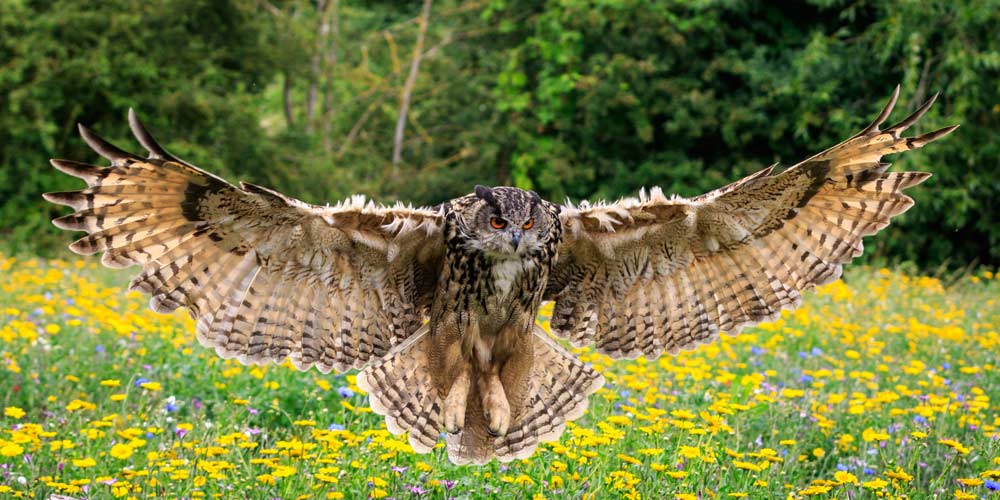 1/6

The Secret Owl Garden, Pembrokeshire, Wales

There are 25 species of owl waiting to say hello at the Secret Owl Garden in the grounds of Picton Castle in Pembrokeshire. The resident birds live along the peaceful Blue Bell Walk in quiet woodland and take it in turns to fly around throughout the day. Visitors can learn all about the different species of owl and even book individual sessions to meet, greet and fly them! From the large barn owl to the tiny baby Indian Scops, there are plenty of birds to spark an interest in nature and wildlife in all who meet them.

Private flying sessions include meeting three species of owl, 90 minutes of flying time, photos of you and the owls in action and complimentary refreshments, as well as entrance to Picton Castle. If your brood really bond with one of the birds, sponsorship arrangements are available to keep the feathery family magic alive. Combined with discovering the castle and its grounds, the Secret Owl Garden is a magical day out and the perfect way to enjoy springtime.

Price: Adult tickets cost £13, child tickets cost £4-8 and a family ticket costs £34.50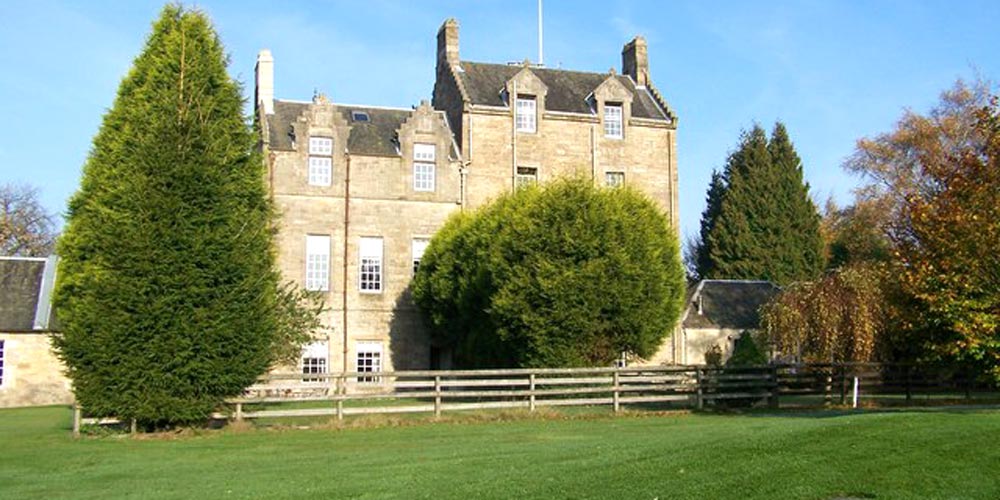 2/6

Calderglen Country Park, South Lanarkshire, Scotland

A country park with a variety of attractions and activities on offer, Calderglen Country Park is one to visit as soon as spring arrives. Stretching out along a 5km picturesque wooded glen, there are several waterfalls to visit along the pretty (if not so prettily named) Rotten Calder River.

Calderglen Country Park is a popular four-star tourist attraction featuring a nature trail and outdoor walks, a toddlers' play area and adventure playground, ornamental gardens and a courtyard cafe as well as an 18-hole golf course for adults.

A zoo and tropical conservatory add even more to the attraction and the low entry price makes it a very affordable day out. Children can see meerkats, monkeys and other furry friends in the mini zoo before heading to explore the tropical greenhouse for a taste of the rainforest in Scotland.

Price: Adult tickets cost £1.40, child tickets cost 50p. Under-3s are free.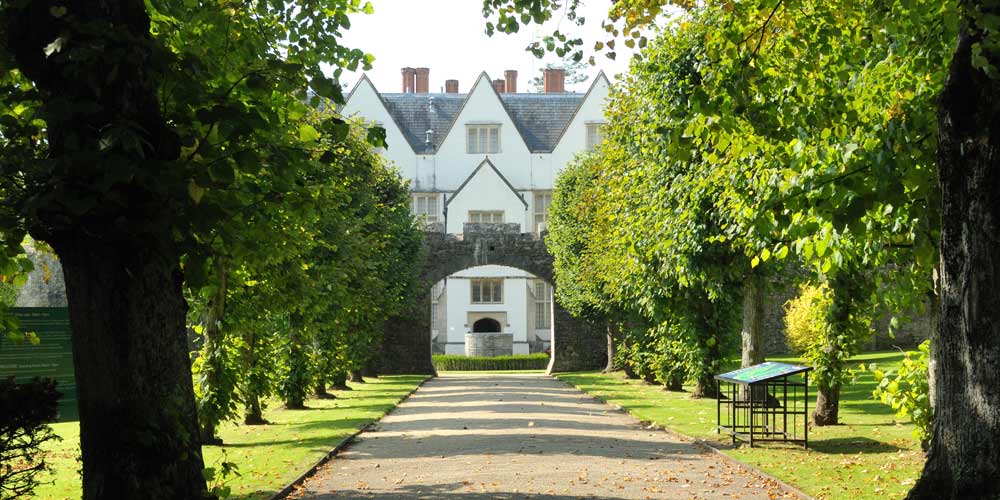 3/6

St Fagans Outdoor National Museum of History, Cardiff, Wales

Combine a day of immersive history with a fantastic family trip while visiting St Fagans National Museum of History in Cardiff. The outdoor museum contains a rebuilt medieval Welsh village and kids can watch actors going about their daily lives as they would have several hundred years ago. Over 40 original buildings including a chapel, a school, a farm and a workmen's institute have been re-erected on the 100-acre site to bring Welsh heritage to life.

Visitors can try their hand at throwing a pot on the pottery wheel, and watch traditional craftsmen practise metalsmith work, woodcarving, farming techniques and more. The lilting Welsh language can be heard all over the open-air museum as craftsmen and translators interact with visitors. A traditional mill grinds wheat into flour and the Derwen onsite bakehouse transforms it into delicious fresh loaves each day. There's even a clog maker who is always happy for people to watch him craft blocks of wood into shoes, and takes orders for custom-made clogs. There is a restaurant, a cafe and two tea-rooms serving afternoon tea so visitors can fuel up on cake and sandwiches – set on vintage china no less – before enjoying the rest of their day.

Price: Admission is free.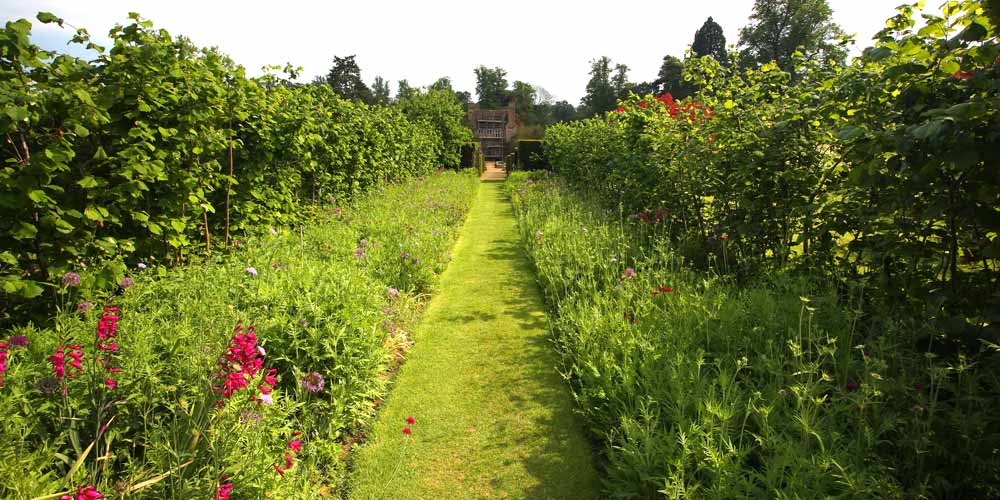 4/6

Groombridge Place, Kent, England

Set among the grounds of a stately family home, the Enchanted Forest at Groombridge is a magical day out for the whole family. Kids can run wild in the forest and discover pirate ships, gangplanks, bridges and huge climbing frames as well as giant swings and swings that fit the whole family. Caves, tunnels and mini waterfalls, as well as peaceful woodland make for a picturesque setting for a full day of play. There is also a traditional Romany camp for visitors to discover all about the travelling way of life, two treehouses, and even Britain's longest and highest treetop walkway at over 20 metres above ground and 350m in length.

After exploring the forest, there are manicured formal gardens to stroll through, a giant chess set to play, and a museum dedicated to the much-loved character of Sherlock Holmes. If that hasn't worn out the little ones, they can get up close to animals and birds including birds of prey (look out for the free-flying sessions), resident deer in the park grounds, peacocks, and even a Zedonk (we'll let you discover that mystery for yourselves). When you visit, be sure to pick up the treasure hunt to complete throughout your day and claim your prize at the end.

Price: Adult tickets cost £12.95; child tickets cost £9.95 and family tickets cost £39.50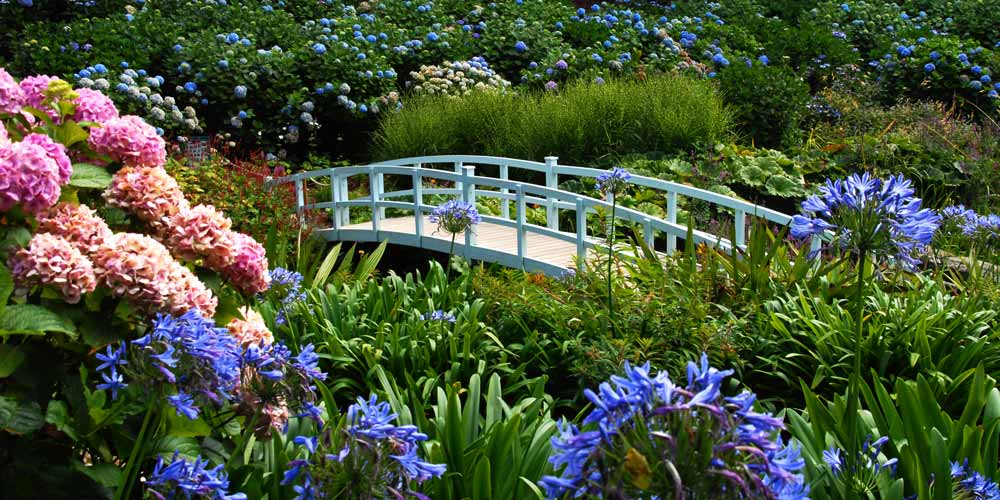 5/6

Trebah Garden, Cornwall, England

Spring is the perfect time to visit the subtropical gardens of Trebah in a stunning Cornish valley. Over four miles of footpath are surrounded by vibrant blooms and the scent of 100 years of magnolias, camelias and other flowers. The rainbow-edged paths lead down to a secret beach on the Helford River and is home to the Boathouse cafe, perfect for a pot of tea and huge scoops of Roskilly Cornish ice cream on warm days. Alternatively bring a picnic and set up for the day on one of the picnic benches on the sand. Buckets and spades can be borrowed from the Boathouse so little ones can get stuck in with sandcastle making; plentiful flat stones are also great for skimming. The Trebah restaurant is great for heartier meals and the shop gives visitors the chance to take home their own beautiful plants as well as children's toys and local produce. Trebah Ampitheatre is located in the gardens and is a fantastic location for music, puppetry, theatre and other artistic productions.

Price: Admission is free.
For more information visit Trebah Garden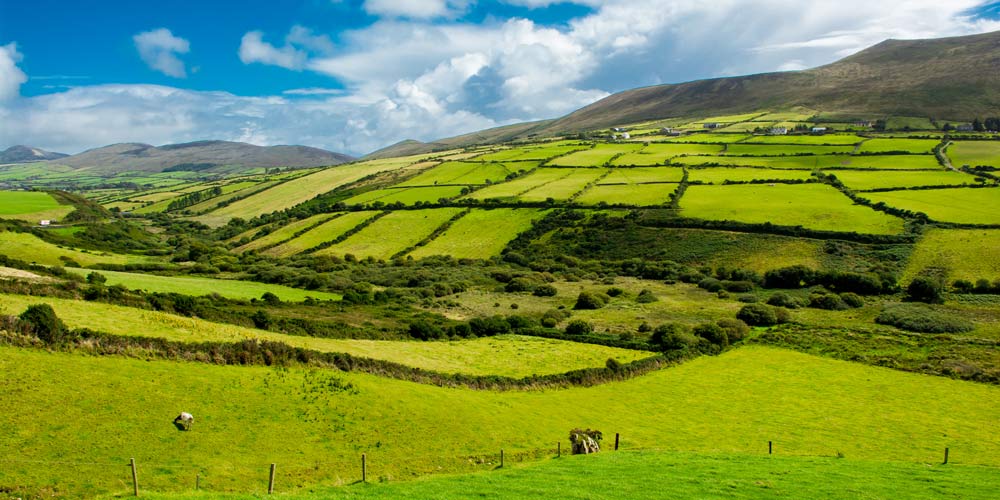 6/6

The Ark Open Farm, County Down, Northern Ireland

Spring is the best time to visit The Ark Open Farm in County Down, Northern Ireland. Newly hatched chicks, fluffy lambs and baby ponies still finding their feet are some of the animals that visitors will find on this day out. A pet corner is home to rabbits, guinea pigs and chicks for children to cuddle, and kids can get involved in bottle feeding lambs and baby goats, and hand-feeding chicks. Pony rides are available for kids to get up close with the resident ponies and ride in a safe and friendly environment, and a duck pond invites visitors to feed the local birds.

As well as plenty of other animals, children can enjoy jumping on the giant 'kangaroo' pillow, zipping about on the 'bumblebee' quad bikes and clambering over the adventure playground. There are nature trails and woodland walks to discover and the Big Green Barn is the perfect place to learn about farm life and have a go at milking the (pretend) cow. If you're feeling especially brave head to the Creepy Crawly Loft for all manner of slithery and scaly creatures.

Price: Adult tickets cost £6, child tickets cost £6.50 and family tickets cost £24.50