The cold mornings have drawn in; the sweet smell of mulled wine fills the air; Fairytale of New York is on the radio; it must be time to book a Christmas show. Here is our selection of the best this year.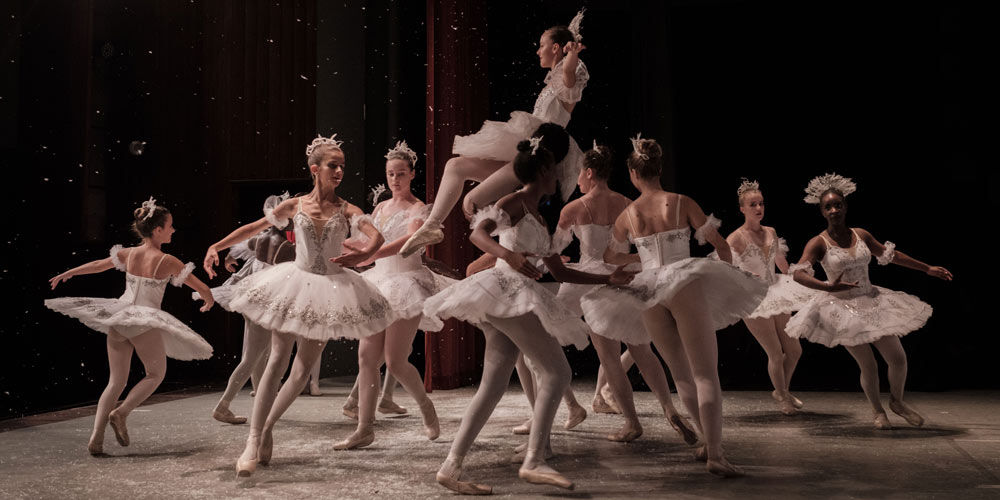 The Nutcracker at the Royal Albert Hall, London
The Birmingham Royal Ballet's acclaimed production of Nutcracker returns to London, to bring a sparkling Christmas Eve tale to the stage. Taking the audience back to Edwardian London, younger audience members will follow Clara and her enchanted Nutcracker doll through a magical world. Full of adventurous battles and magical hot air balloon journeys, this tale will transport the whole family to a festive land of wonder and adventure.
Where: Royal Albert Hall, London
When: 28 December – 31 December
Price: Tickets from £10 – £96
Find out more: Royal Albert Hall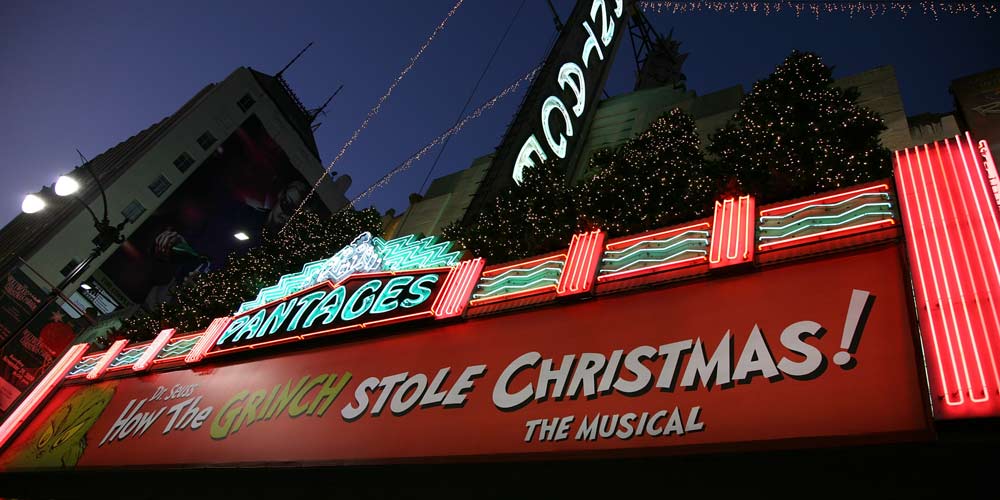 How the Grinch Stole Christmas! The Musical at The Lowry, Manchester
This family-friendly performance promises to wow audiences with an unforgettable adaptation of How The Grinch Stole Christmas, based on the best-selling book by celebrated children's author, Dr. Seuss. The Grinch himself is a green, Scrooge-like character who, above all else, despises Christmas, Whoville and its perpetually terrified inhabitants. Featuring iconic songs, magnificent sets and plenty of laughs, How The Grinch Stole Christmas at The Lowry Theatre in Manchester is a splendiferous choice for families.
Where: The Lowry, Salford Quays, Manchester
When: 10 December – 5 January
Price: £23.50 – £29.50 depending on the day
Find out more: Manchester Theatres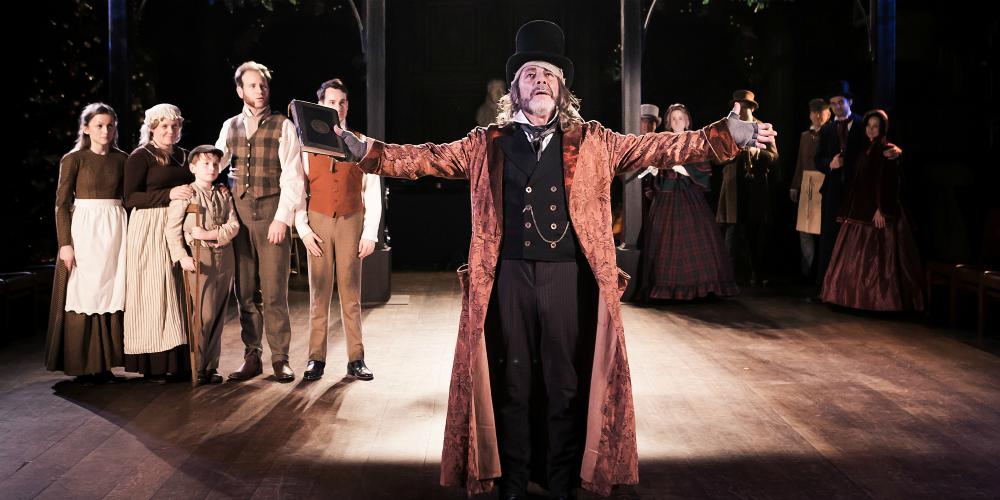 A Christmas Carol at Middle Temple Hall, London
What could be more festive than heading to a production of A Christmas Carol, Charles Dickens' legendary tale? Treat your kids to an atmospheric adaptation by Antic Disposition who return to the spectacular Middle Temple Hall in London's East End where Dickens himself studied law. The production combines the ghostly tale of Ebenezer Scrooge, played by Olivier Award-nominated West End actor David Burt, with original songs inspired by traditional Victorian Christmas carols. Expect mulled wine, mince pies, music and magic for all the family.
Where: Middle Temple Hall, London
When: 21 – 30 December
Price: Tickets from £25 – £45
Find out more: antic disposition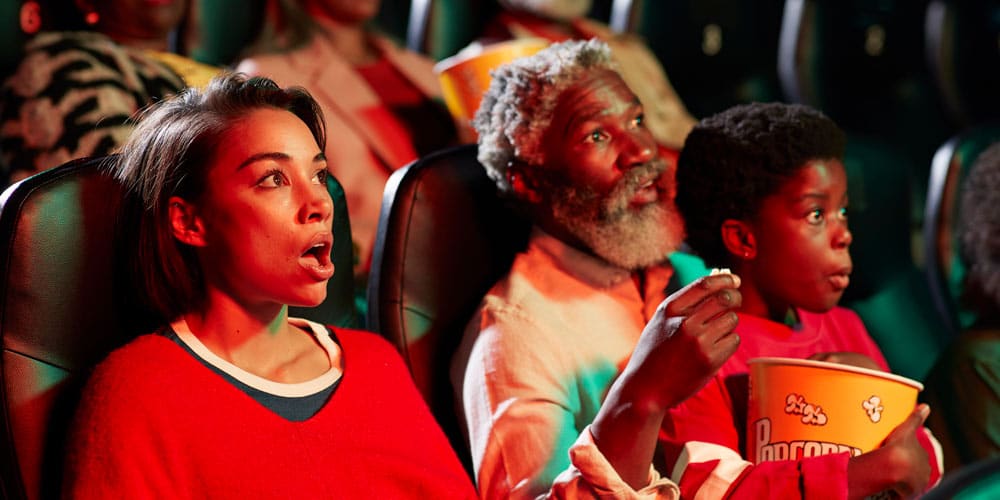 The Prince And The Pauper at the New Vic, Newcastle
This re-imagining of Mark Twain's classic tale is brought to life on stage where a magical story is told of two children who couldn't be more different. Full of music, performance and heart-warming humour, this show is one which will be remembered for many Christmas' to come.
Where: New Vic, Newcastle-under-Lyme
When: 16 November – 25 January
Price: Tickets from £17 – £26.50
Find out more: New Vic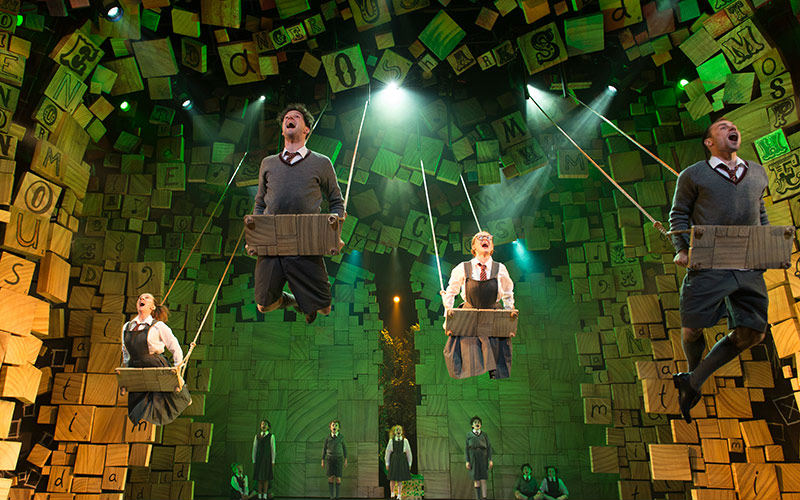 Matilda The Musical at the Cambridge Theatre, London
Winner of a record-breaking seven Olivier awards, Matilda is a London must-see for families looking for a holiday treat. The adaptation of Roald Dahl's much-loved novel – about a highly intelligent little girl with a vivid imagination, who is surrounded by rather nasty adults – is a riot of colour and fun, with rousing songs by Tim Minchin and a poignant script that packs a real emotional punch. Magical stuff.
When: All year round
Where: Cambridge Theatre, London
Price: Tickets from £15 – £150
Find out more: Matilda The Musical
The Wizard Of Oz at Quarry Theatre, Leeds
The Wizard Of Oz arrives at the Leeds Playhouse in wonderful musical fashion for a highly anticipated run over the festive period. Based on L. Frank Baum's novel and the cherished 1939 film starring Judy Garland, the performance follows Dorothy Gale along a yellow brick road of adventure where she will encounter a magical set of characters, from a cowardly yet loveable lion to a hilariously naive scarecrow.
When: 20 November – 25 January
Where: Quarry Theatre, Leeds Playhouse
Price: £14 – £55
Find out more: Leeds Playhouse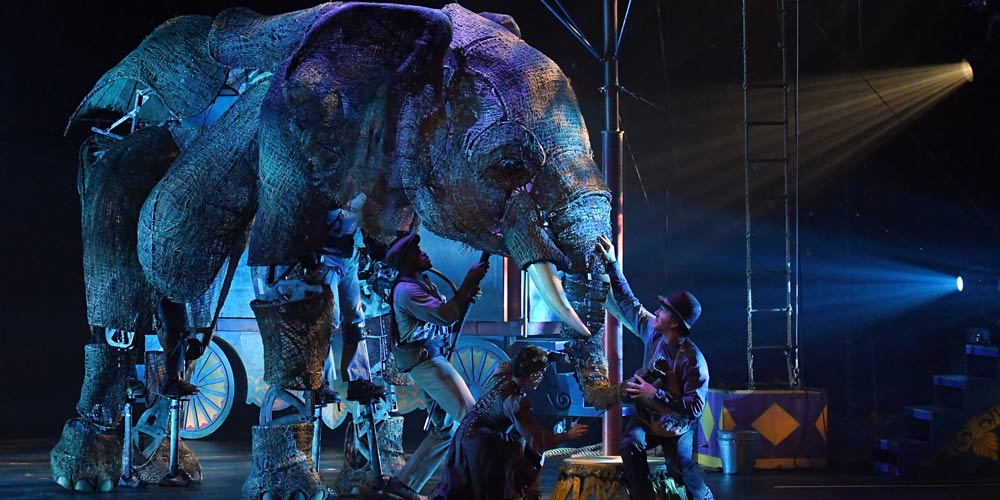 Circus 1903 at the Royal Festival Hall, London
Circus 1903 steamrolls its way back into the capital for a captivating three-week performance that pays tribute to the heyday of 20th-century circus through a compendium of acrobatics, juggling, magic and thrills. Experience jaw-dropping acts from skilled contortionists, daring high-wire performers and a magnificent life-sized elephant controlled by puppeteers in this phenomenal spectacle for all ages.
When: 19 December – 5 January
Where: Royal Festival Hall
Price: £29.50 – £125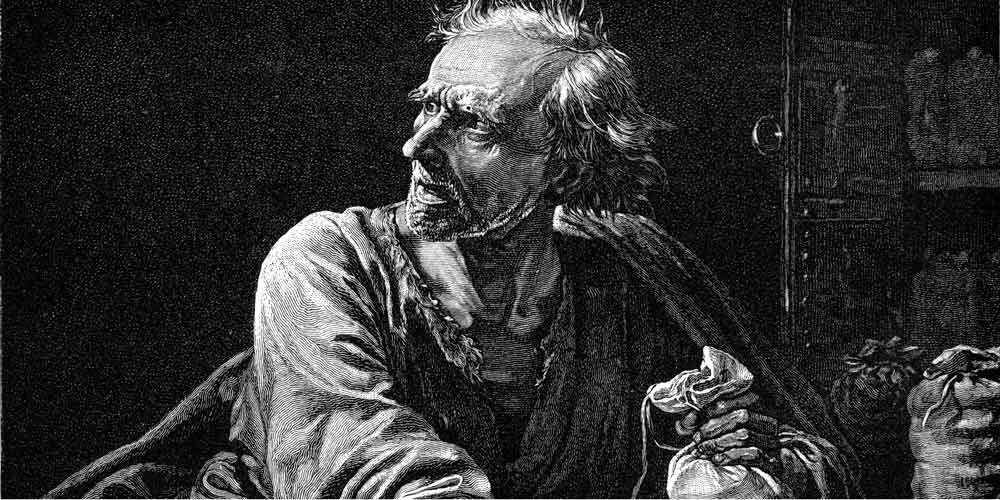 An Edinburgh Christmas Carol at Royal Lyceum
The Royal Lyceum Theatre brings Victorian Edinburgh to life in this re-imagining of Charles Dickens' timeless classic, A Christmas Carol. Legend has it that it was following a walk through a graveyard in the Scottish capital that the great British author was inspired to pen the ghostly festive tale, making the show's location particularly befitting.
When: 28 November – 4 January
Where: Royal Lyceum Theatre, Edinburgh
Price: From £10
Find out more: The Lyceum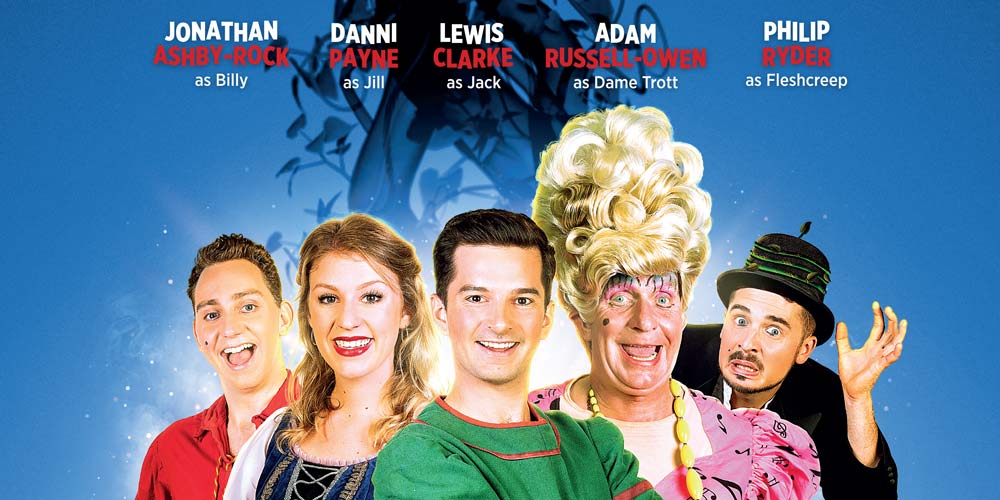 Jack & the Beanstalk at The Arts Centre, Hounslow
At The Arts Centre in Hounslow, the family favourite Jack & the Beanstalk is back with a giant bang for another festive run, brimming with enough gags, thrills, adventure and mishaps to keep the whole family laughing till 2020.
When: 3 – 29 December 
Where: The Arts Centre, Hounslow
Price: £45 for a family ticket
Find out more: The Arts Centre