1/5

Watch a Show at the Polka Theatre

The Polka Theatre in Wimbledon, South West London is a specially designed kids theatre that is one of only a handful of locations in the UK that produces and presents work specifically for younger audiences aged 0-14. This half term three–six year olds will love Beasty Baby, a hilarious and chaotic play about bringing up a mischievous but lovable child. four to eight year olds will enjoy The Bear, which brings Raymond Brigg's cherished children's book to life, telling the tale of Tilly's visit by an extraordinary creature.

Price: The Bear, £13.50 for adults and children, £10 for concessions; Beasty Baby: £12 for adults and children, £9 for concessions (£1.50 transaction charge per booking)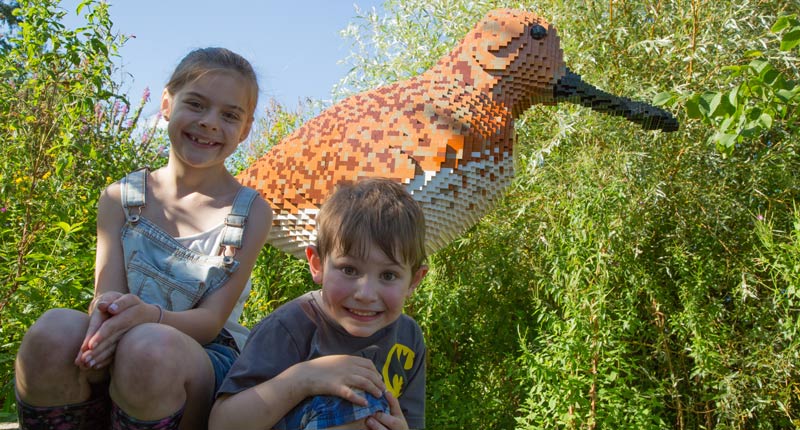 2/5

Get Creative with Lego Workshops at the Wetlands Centre

Running daily throughout half term (and every weekend in October and November), The Wetlands Centre, Barnes, is running exciting LEGO workshops which are available for the whole family. Available for both children aged 4+ and  adults, attendees will be split into two teams throughout the one hour session, and the groups will compete against each other to create Lego objects including ducklings and, as a seasonal treat, Lego Pumpkins. With only 15 people per class, participants will receive a high level of support from the course-leader and all will be encouraged creatively and imaginatively. This small number provides a great environment for kids, as they will be provided with all the assistance they require.

Price: Members: Adults: £8.50, children: £8.50, concessions: £8.50; 

Non-Members: adults: £8.50, children: £8.50, concession: £8.50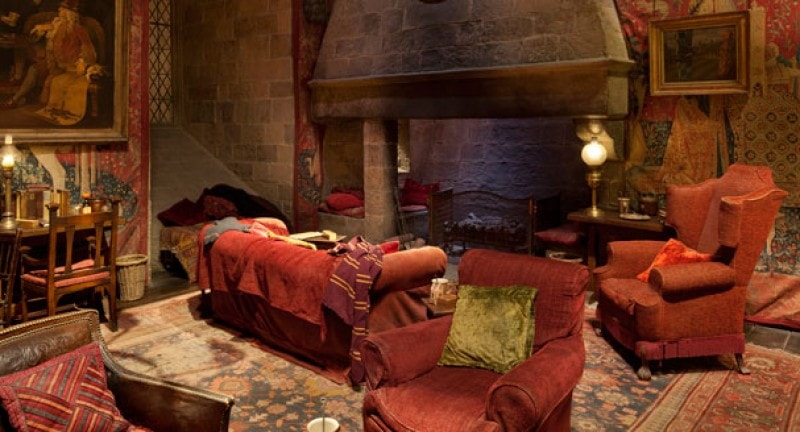 3/5

Feel spooky on a Harry Potter Tour

To celebrate the optimum event of the Wizarding calendar, The Warner Brothers' Studio Tour London, is diving into the dark arts this Halloween. Between 16 October – 1 November, The Studios in Watford are celebrating half term by revealing some of the filmmaking secrets involved in the more sinister elements of the Harry Potter movies. Situated in Watford, an hour Northwest of central London, the studios are filled with the iconic Harry Potter sets, props and costumes that were used throughout the family-favourite movies. Visitors will be able to experience the Philosopher`s Stone's Halloween feast scene first hand in the Great Hall, which will be decorated accordingly with pumpkins, cauldrons of lollipops and red apples along one of the long tables. Equally, Diagon Ally will be adorned in a Halloween style, with dimmed lights and foreboding music for an especially 'Halloweeny' atmosphere. There will even be death eaters patrolling, so make sure your kids are well behaved! This half term the Wizarding World of Watford is at its most sinister and your kids are guaranteed to be enchanted by their spell.

Price: Adults (16+) £33, children £25.50, children under four go free.

 Family Tickets (2 adults 2 children or 1 adult 3 children) cost £101

4/5

Meet friendly monsters at Legoland Windsor

From Saturday 17 October to Monday 2 November, Legoland's Brick or Treat event will serve up enough Halloween fun to keep little Lego fans entertained all day.

The world's friendliest monster, bolt-necked Frankie, will lead the dancing at the Monster's Ball, while the wicked Lord Vampyre is set to judge the fancy dress competition. Kids will love exploring the spooky Forest of 5,000 Pumpkins (beware Lego spiders!), where they'll have the chance to make their own pumpkins.

For the really little ones, the Duplo Theatre will host a delightful Halloween puppet show, while over at the resort's hotel, any worries about bogey-men or things that go bump in the night will be put to rest by a crack team of Bed Checkers, who will look under beds and make sure young guests sleep tight.

Park price: Legoland tickets start at £49.20 for adults, £45.00 for children (free for under threes) and from £132.30 for families (two adults plus two children, or one adult plus three children) when you book in advance online.

Legoland hotel prices: Themed family rooms (two adults and two children) are available from £334 (price based on £83.50 per person). Hotel price includes breakfast and park tickets for two days, plus early bird access to selected rides in the park.

Book now for a spooktacular Halloween!

More of what you love…

Family Traveller's top tips on visiting theme parks will help you make the most of your day. And if your little ones enjoy Legoland, they'll love Drayton Manor theme park in Staffordshire. With rides for all ages, a zoo and overnight accommodation, it's the perfect place for a family weekend.
5. ENROL AT LONDON EYE'S WITCH ACADEMY
This Halloween, the London Eye Witch Academy will open its doors to wicked little witches and wizards.
Once they enrol, recruits will be delighted with sweets, spiders and scary storytelling, and learn how to do spells and tricks. Now in its second year, the Witch Academy also invites little ones to dress up, play games and dance.
The Halloween lessons take place inside London Eye capsules, which will be given a spooky makeover for the occasion. Kids will discover plenty of spooky facts about London while looking down from their 135m high classroom. They'll also receive a goody bag, a wizard or witch hat, activity pack and of course, plenty of sweets.
The Halloween Storytelling Experience is suitable for little horrors aged four to nine and is available from 12.30–6.30pm from 24th October until the 31st October.
Price: Tickets cost from £16.65 for children and £26.55 for adults, if you book online.
Witch Academy package: Includes priority boarding, 30 minutes on the London Eye, entry to the 4D Experience, children's storytelling and goody bag.
More of what you love…
Make the most of your day out in London by taking a Big Bus Tour of the city. Book now and save 10% with our exclusive Family Traveller deal!
Visit familytraveller.com/London to get more inspiration for your family trip to the capital.