London's home of life and earth sciences in South Kensington has marked 5 August down as the day on which doors will finally reopen to the public. But what can families expect from a trip to the museum?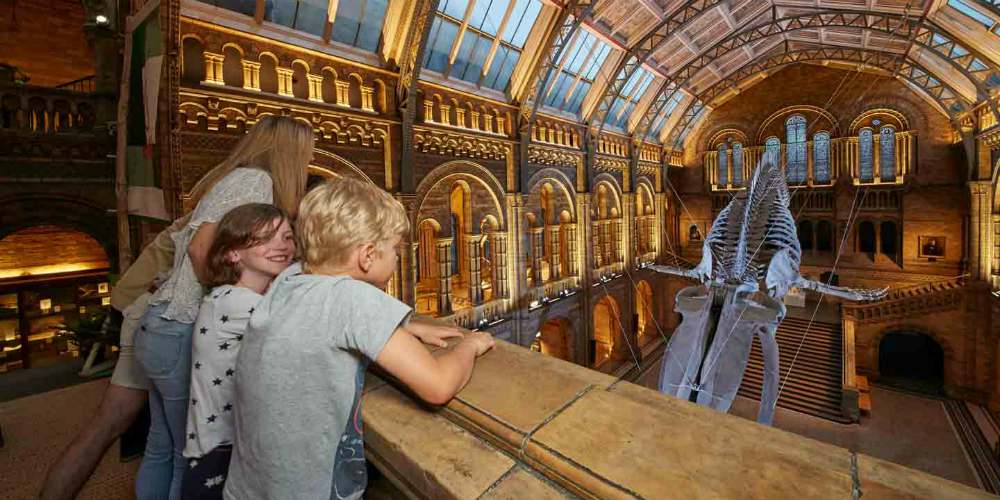 When the government announced the closing of schools, parents across the country panicked as they realised that they would have to replace their children's playground friends as the chief source of day-to-day entertainment. Colouring books were dug out, board games dusted down, iPads charged, bicycle tyres pumped up.
Yet in many frantic households, it was the world's beloved museums that came swiftly to the rescue with the launch of virtual and interactive tours. From the Guggenheim in Bilbao to the Children's Museum in Boston, exhibits from the best museums and galleries across the globe were made available online, giving parents some time off in the knowledge that their kids were simultaneously having fun and learning.
Families will once again have the chance to experience the museum's top attractions up close
One of the most popular museums offering virtual tours during lockdown was the Natural History Museum in London thanks to its impressive selection of interactive and audio-guided tours, as well as insightful live talks every Tuesday and Friday. And now, they've revealed that they will be welcoming visitors through their doors from 5 August.
Families will once again have the chance to experience the museum's top attractions up close, including dinosaurs, blue whales, creepy crawlies and flawless gemstones, on a two-hour self-guided tour. Tiptoe past the first discovered T-Rex skeleton, marvel at the huge suspended whale and relive the eruption of Mount Vesuvius, before taking a well-earned break at the museum's cafe where you'll find a selection of freshly-made snacks and hot drinks.
Tickets are free, a timed entry system is being introduced that requires booking in advance to avoid queues and overcrowding. There is a maximum of five tickets per order.
Key information for families
The Natural History Museum will be open Wednesday-Sunday from 11.00-18.00
You'll need to book a free ticket before you visit. You won't be able to get in without one
Face coverings are mandatory during visits
Hand sanitiser stations will be available for regular hand cleaning
Staff will carry out regular cleaning throughout the day
Galleries and gardens leave plenty of space for social distancing, but some spaces will be closed
The museum's shops and cafes will have extra safety measures in place
Please do not visit if you're feeling unwell