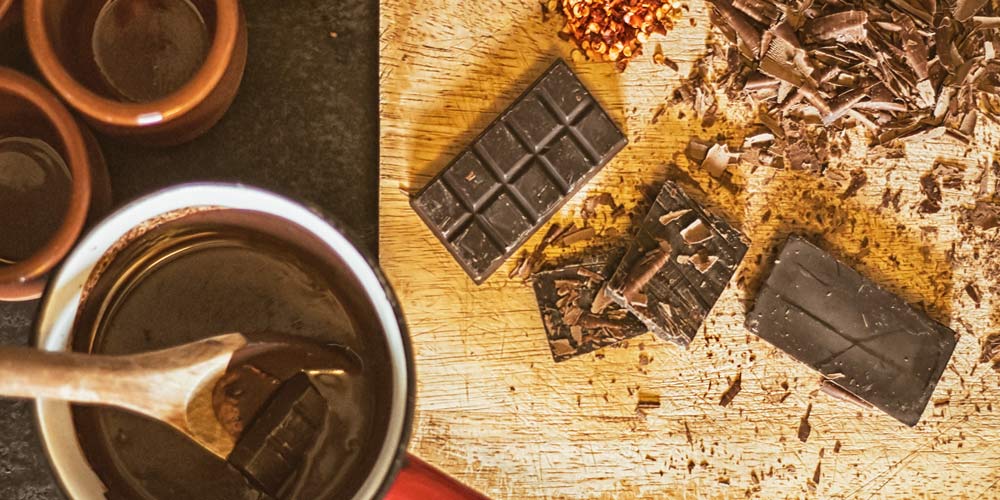 1/9

The Chocolate Museum, Brixton

Heaven is found in London, in the form of this lip-smacking museum at the heart of Brixton. Founded by a French artisan chocolatier, the chocolate museum is home to memorabilia and equipment gathered over many years. Stocking only ethically sourced products, the aim of the venue is to provide a fun and educational experience to help visitors learn about the history, ethics and production of the world's favourite sweet treat. Kids can take the chocolate tour, sniffing and tasting their way around the exhibits and finding out how ancient civilisations used the confectionary. Children can also take part in truffle making workshops and chocolate bar creation classes, while adults can indulge in a chocolate making masterclass and discover professional techniques to make and decorate delicious treats to take home. There are also drop-in classes where you can order ingredients from a menu to make your own personalised delicacies!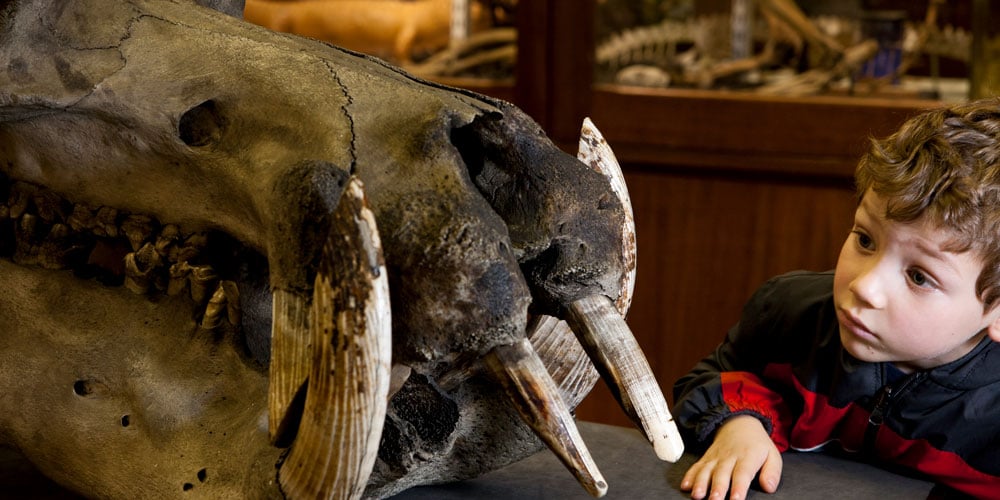 (C) UCL Grant Museum/ Matt Clayton
2/9

The Grant Museum of Zoology, Fitzrovia

Perfect for the science-mad but not the squeamish, the Grant museum of Zoology houses a whopping 68,000 specimens that span the whole of the animal kingdom. Only 7% of the collection is on display but this is more than enough for budding biologists. Visitors can check out a gargantuan elephant skull, a drawer of extinct Dodo bones and even jars of tiny creatures such as moles. Glass models of jellyfish add a touch of beauty to the collection, as do the sculptures through which science and art collide, such as the anaconda skeleton wrapped around a tree branch. The museum is home to a collection of bisected heads and brains, so it is perhaps best for older children with a strong stomach!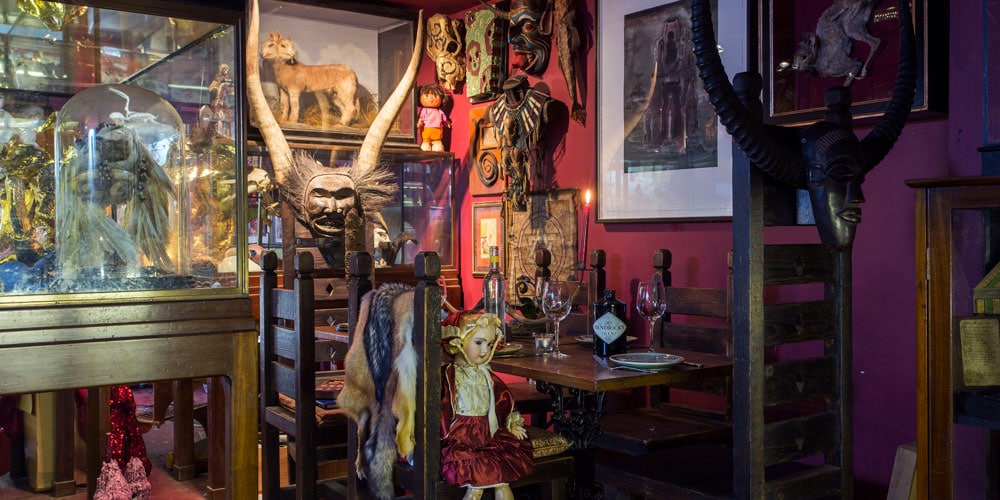 Oskar Proctor/ The Viktor Wynd Museum
3/9

The Viktor Wynd Museum of Curiosities, Hackney

For lovers of messy rooms, knick-knacks and oddities, the Viktor Wynd museum is the stuff of (slightly bizarre) dreams. Whereas most museums categorise their displays the Wynd chooses to arrange everything as one fascinating exhibit, creating an immersive journey of offbeat exploration. From prison inmate doodles to vintage Happy Meal toys and two-headed kittens to pop art prints, there will some something to capture the attention of whoever walks in the door. The museum hosts special events such as petting zoos for kids or cocktail masterclasses for grown-ups. This museum is not a full day out but rather an interesting stop during a London trip, and is open Wednesday to Sunday afternoons.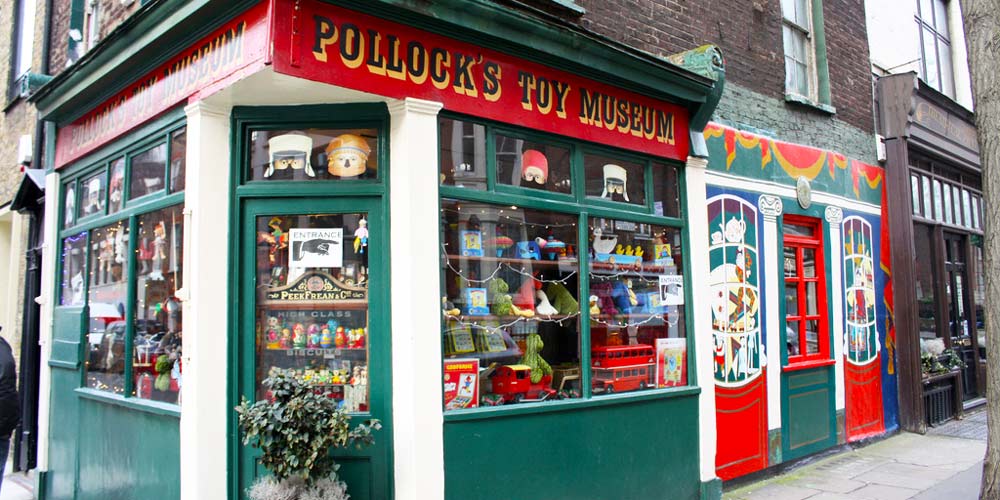 4/9

Pollock's Toy Museum, Fitzrovia

Step back in time with a visit to Pollock's Toy Museum in Fitzrovia, where adults will find the beloved characters of their childhood and kids can see what generations before them played with before iPads and fidget spinners. Located in a characterful old Georgian house, the collection includes a Victorian puppet theatre, ornate dolls' houses and wax dolls as well as the world's oldest teddy and a 4000 year old mouse made from Nile clay! A girls' nursery from the early 1900s is set up so that children can compare their X-box and Hatch-imals to the rag dolls and wooden blocks of time long ago! The whole house is full of old toys and creatively arranged and the entry fee is very reasonable for London.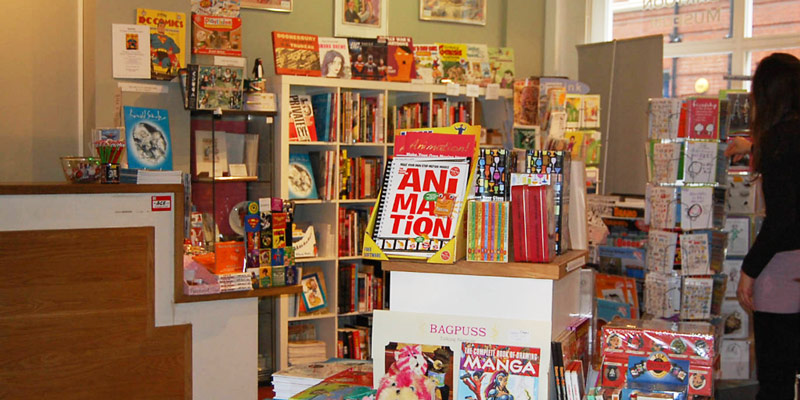 5/9

The Cartoon Museum, Bloomsbury

Art lovers will enjoy browsing the collections of cartoons and prints from artists all over the world. Kids can improve their artistic skills at one of the workshops where they will learn how to draw superheroes, start sketching in Manga style or even create animated films!

Exhibits include female cartoonists, strip cartoons and 'heroes and villains'. Eager kids can get involved in young cartoonist competitions after finding inspiration at the museum, with awards being held annually.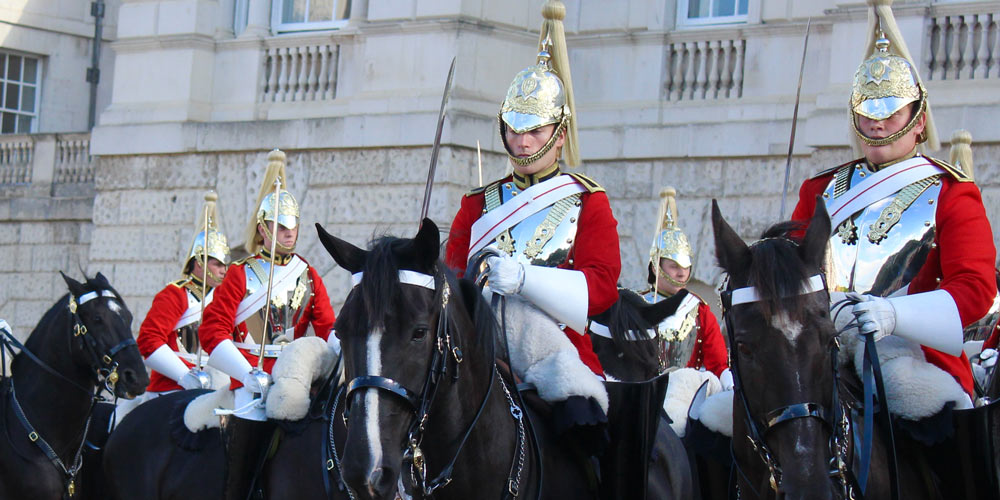 6/9

Household Cavalry Museum, Whitehall

Visit the stunning Grade I listed building to see how the Royal Household Cavalry run day to day. Guests can find out how the guards prepare for ceremonial occasions as well as their work around the world as a military regiment. Kids will love dressing like a Cavalryman, donning shiny helmets and bold tunics, and peering into the beautiful 18th century stables to see the horses being cared for. In school holidays the activities for families include activity trails and arts and crafts workshops. Ensure you stick around for the hourly sentry change, daily morning guard changes and the afternoon garrison inspections.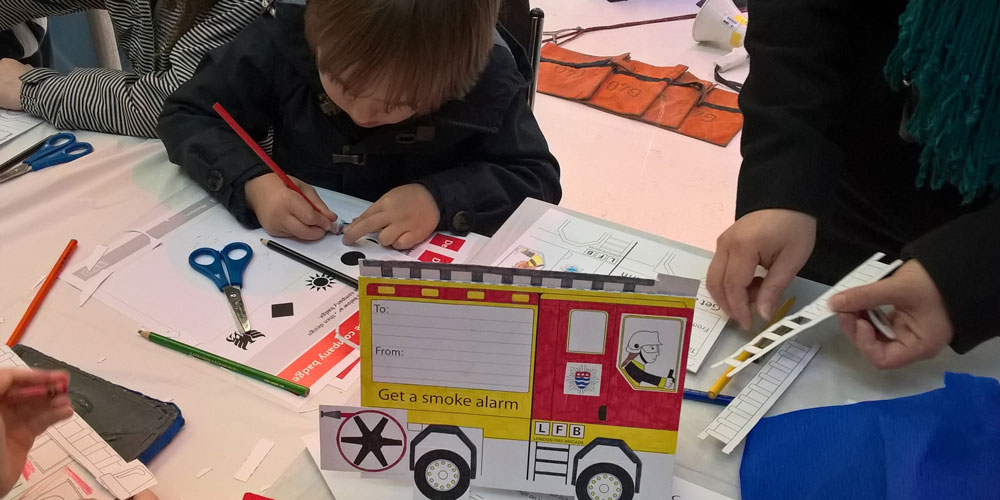 7/9

London Fire Brigade Museum, Southwark

This pop-up museum is perfect for kids who love Fireman Sam or yearn to be a firefighter when they grow up. Visitors will get to explore fire appliances (engines), learn about the equipment needed to do the job and check out photographs of 'olden-day' fire services. On family activity days kids can choose from a range of creative fire service related arts and crafts. The Fire Engine Festival in September offers the opportunity to see some of the oldest fire engines, learn about how they work and even try on a real fire fighter's uniform!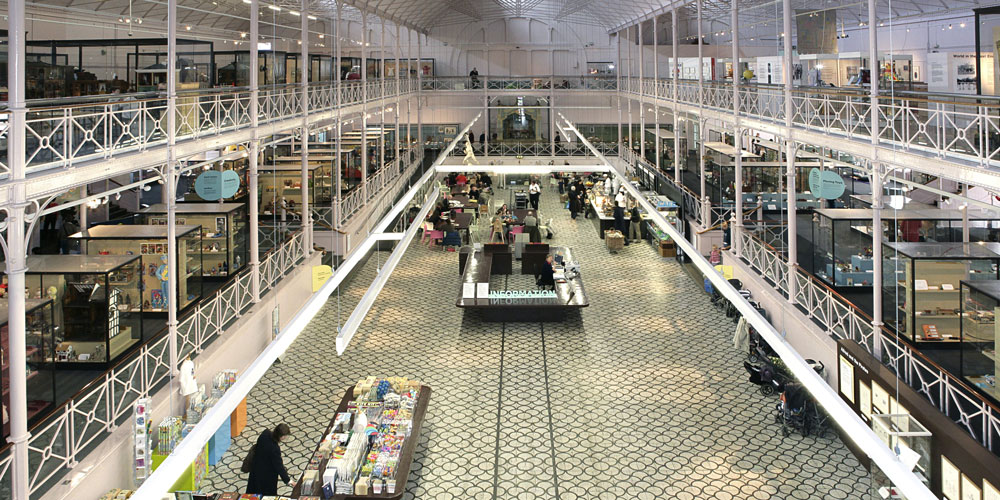 V&A Museum of Childhood
8/9

V&A Museum of Childhood, Bethnal Green

The little sister of the V&A, the museum of childhood paints a picture of what being a child has encompassed throughout the centuries. Over 6000 garments of children's clothing are displayed, showcasing the changing fashions through the ages. The construction toys include the eternal favourite of vintage Lego and building brick sets, and the largest collection of dolls in the UK also calls the museum home. Parents will surely be intrigued when viewing the 'Early Years' exhibit, with bottles, prams and walkers from as far back as the 1700s (what did people do before video baby monitors?) Explore how childhood has changed with the Our Lives exhibition, or take part in one of the daily storytelling or arts and crafts sessions.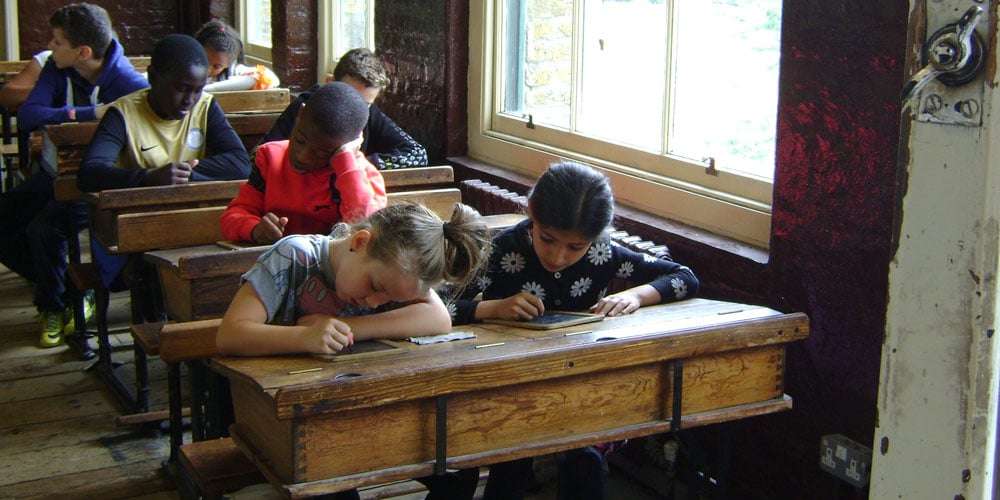 © Ragged School Museum Trust
9/9

Ragged School Museum, Hackney

A time machine back to the days of when strict discipline and the iron rod of the teacher ruled the classroom, the Ragged School Museum give visitors a glimpse into Victorian schools for the poor. Children can take part in a realistic school class led by actors who will immerse their students in 1900s education. Find out how great-great-grandad learned to read and write, and visit the adjoining 'East End' kitchen to see how people dished up before Abel & Cole and microwaves. There is an under-5s 'Ragamuffin room' and activities in the school holidays to keep children busy, from interactive history talks to exploring the history of East London through its fascinating street names.