London is widely hailed as one of the most vibrant and exciting cities in the world. Rich in history and heritage with breathtaking architecture and world-famous attractions, it is a great place to visit with kids. However, the city is notoriously expensive – that's why we've rounded up the capital's best days out for under £10, so you can experience London and be kind to your wallet this February half term.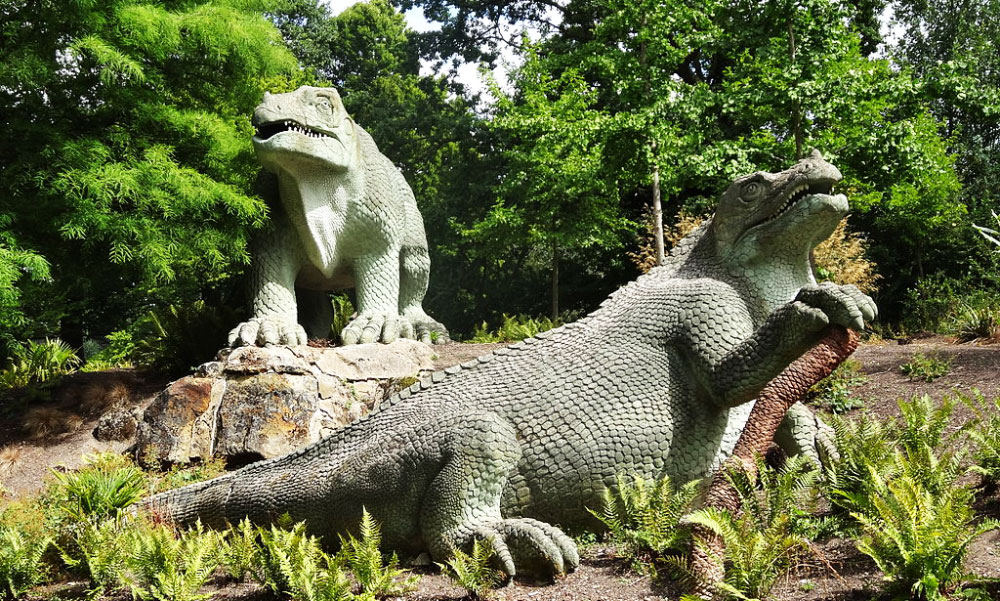 1 |

Crystal Palace Dinosaurs | Crystal Palace

Set in lush green gardens in south London, this park was once home to the famous Crystal Palace, a glass and iron exhibition centre of the Victorian era. Nowadays it is home to a herd of dinosaurs who lurk among the trees, bushes and ponds, waiting for children to discover them.

These were the first models of extinct animals to ever be made and pre-dated Darwin's The Origin of Species by six years; they are so precious that they have been awarded Grade I listed status. Children can learn more about the models by downloading an audio tour via AudioTrails online. Along with the sculptures in the park, there is a large adventure playground, playing fields and a cafe. Entrance to the park is free.

Total cost for a family of four: Free

Optional extras: After racing around the park, spotting as many prehistoric sculptures as you can, head over to Brown & Green for classic butties, tasty toasties, vegan breakfasts and homemade soups.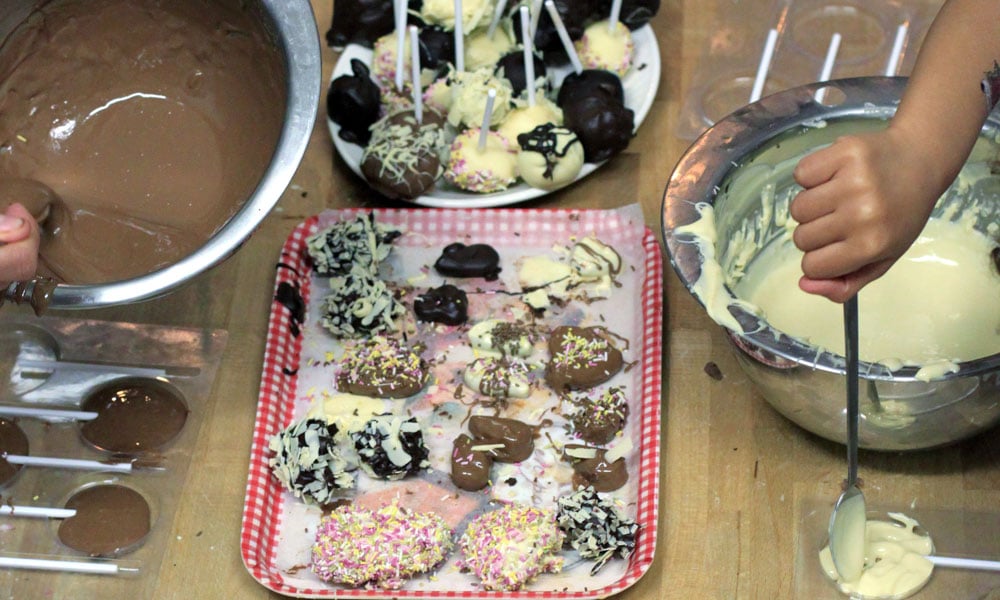 2 |

The Chocolate Museum| Brixton

Experience multi-sensory exploration at this haven for the sweet-toothed in Brixton, south London. Families can visit the Chocolate Museum for free and learn all about the history of chocolate and how its popularity has affected people socially, economically and culturally over hundreds of years. Take the Choco-Tale Trail and answer the quiz questions on the free app.

Who will get the most answers right? If you're looking for a more interactive way to get involved, the Taste tour includes delectable chocolate samples and costs £9.50 for two people. Chocolate making workshops are also run at the museum for £10 per child – get in quickly as they book up fast in the school holidays!

Total cost for a family of four: Free

Optional extras: Over February half term, there is a chocolate bar workshop for families which lasts 1 hour 30 minutes and costs £14.50.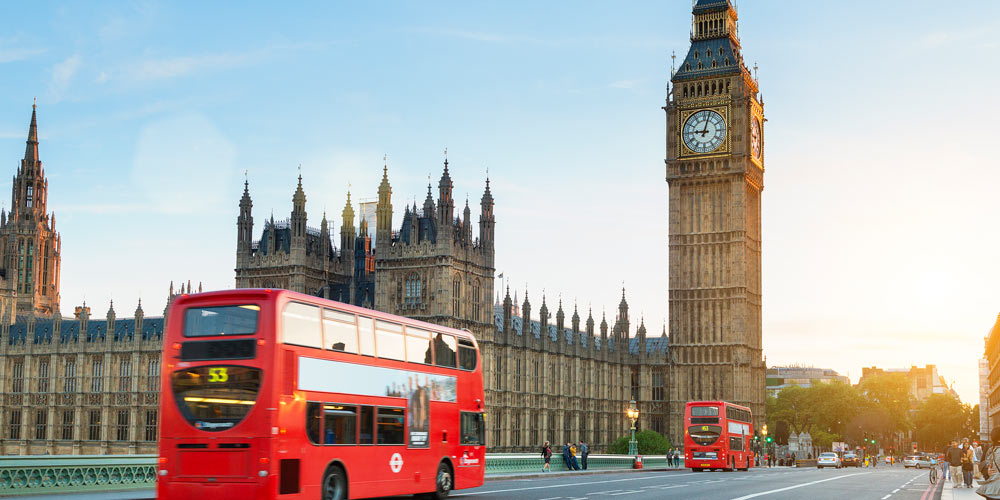 3 |

DIY double-decker bus tour | Central London

Why pay through the nose for an open-top bus ride when you can keep warm on the top deck of one of London's Routemasters? For just £1.50 for adults and at no cost for children, families can take in the exciting sights of London at next to nothing. Try the number 11 bus route which takes in tourist hotspots such as the Houses of Parliament, Big Ben, Westminster Abbey and St Paul's Cathedral in around an hour.

Kids won't have to sit silently listening to a tour guide and you can bag seats right at the front of the top deck for the best view. Remember to bring a camera and make it even more interesting for the kids by brushing up on some of the gory history of Parliament, and Googling some fun facts about the other stops on the way.

Total cost for a family of four: £3 (or £6 depending on ages)

Optional extras: Hop off at Westminster Bridge and talk a stroll down Southbank where you will find lots of cool places to grab a snack and a hot drink, before resuming your sightseeing tour.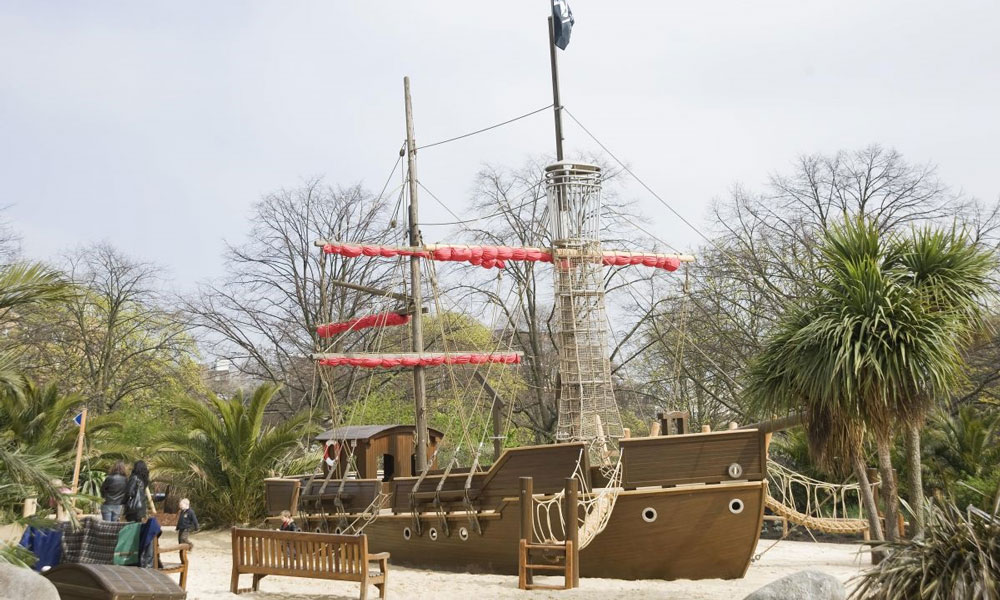 4 |

Diana, Princess of Wales Memorial Playground | Kensington Gardens
One of the most epic adventure playgrounds in the UK, the Diana Princess of Wales Memorial Playground is a sprawling wonderland with a beach-like atmosphere. Security on the gates ensure that only adults accompanying children are allowed in, and there are plenty of spots to sit in the shade and enjoy a picnic. The gargantuan wooden pirate ship is the centrepiece of the park and little ones will love re-enacting scenes from Peter Pan amongst the tipi village.
During the summer and school holidays, the park can get very popular, with queues up to an hour long not uncommon. The Broadwalk Cafe next to the playground offers an extensive menu of hot and cold food, drinks and deli items, with parasols at the tables for hot days. Entry is free for adults and children.
Total cost for a family of four: Free
Optional extras: The Italian Gardens Café serves a delicious range of food, from buttery French pastries to poached eggs on toast, as well as a selection of speciality teas and coffees.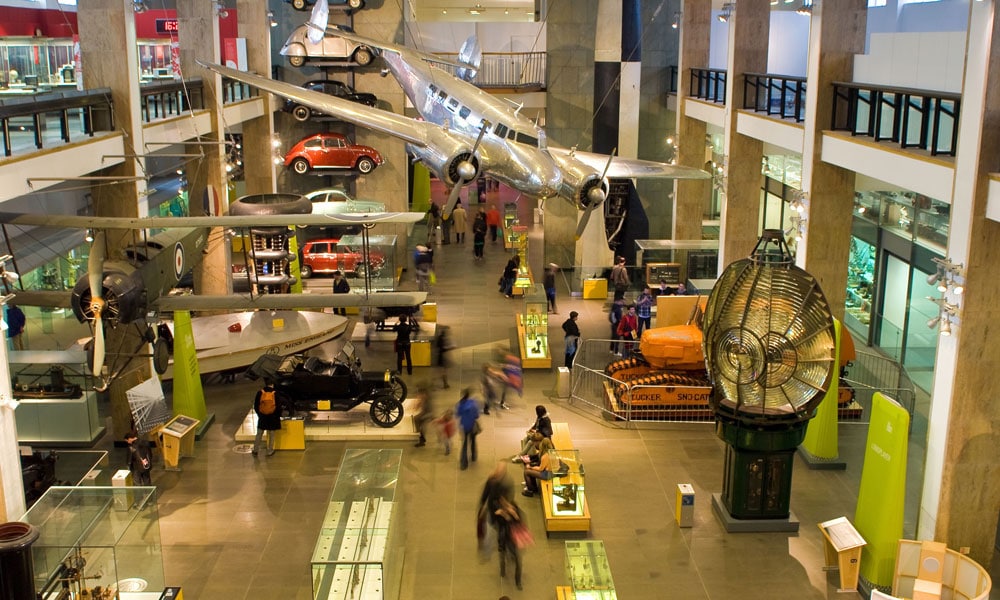 5 |

The Science Museum | South Kensington

Budding scientists and astronauts will have the time of their lives at the world-famous Science Museum. Entry is free, (with visitors welcome to make a small donation) and with enough to see and do for hours at a time, this is certainly one of the best-value days out for families in London.

Kids will love exploring rockets and satellites in the Science section; experiencing the thrill of flying a Red Arrow aeroplane on a simulator or pondering on how digital technology has changed over the last few centuries. There is an interactive play area for younger children complete with water toys and building blocks, and for an extra charge, visitors can have the 3D experience of the IMAX movie theatre.

Total cost for a family of four: Free

Optional extras: Spread across seven different zones, Wonderlab features 50 unique exhibits, offering kids the chance to take part in live experiments, watch a lightning strike before their eyes and travel through space through a canopy of stars. Day passes are from £8.
6 |

Battersea Park Adventure Playground | Battersea

Let the kids run wild at Battersea's outdoor adventure playground. This large park has a great area for preschoolers, with a separate toddler area so that little ones don't get bumped by older children. There is a pirate ship, climbing wall and swings and the playground is set in Battersea Park that has plenty of other family-friendly activities. Try the mini golf, swing through the trees at Go Ape or cool off in the fountains on sunny days. Entry to the park and playground is free, with mini golf and Go Ape available at an extra cost.

Total cost for a family of four: Free

Optional extras: The park hosts a number of family-friendly ticketed events throughout the year, including special talks, Easter Egg hunts, art fairs, digital kids' shows and outdoor barbecues.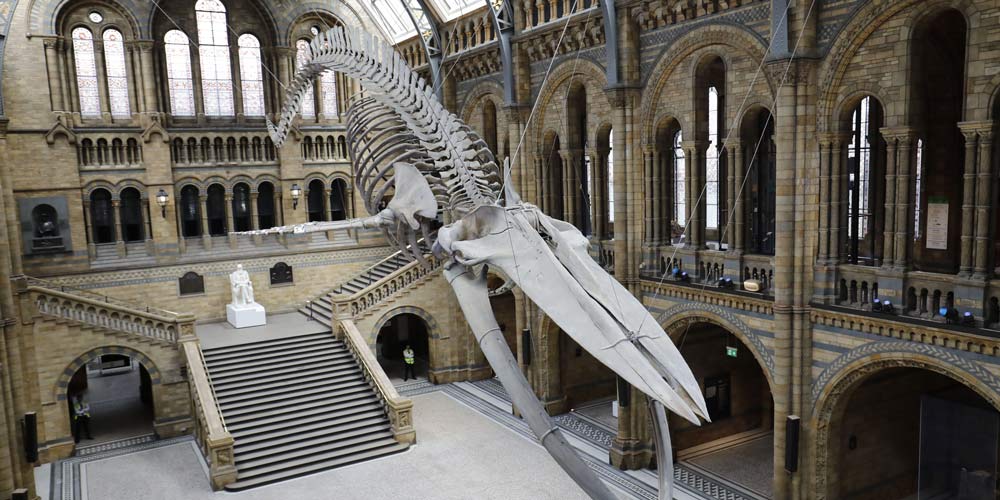 7 |

The Natural History Museum | South Kensington

Famous for Dippy the Diplodocus that graced the entrance hall for over a century, the Natural History Museum is home to a plethora of exhibits and events that will captivate the imagination of children and adults alike. Walk through Africa while visiting the wildlife displays, be enthralled by the life-sized Blue Whale hanging from the ceiling or come face-to-face with a fearsome Tyrannosaurus in the dinosaur exhibit.

Wildlife photography and other exhibitions are regularly held here, as well as displays of sparkling rocks and minerals and depictions of ancient civilisations. In the summer, a spectacular butterfly house is erected in the grounds of the museum, where families can spot exotic species in a jungle-like environment. Entrance to the museum is free; other exhibits charge extra.

Total cost for a family of four: Free

Optional extras: The museum's gift shop sells an impressive selection of sustainable products, from biodegradable pens (£2) to reusable bamboo coffee cups (£12).
 
8 |

Hackney City Farm | Hackney

For city-dwellers who yearn for a bit of wildlife and greenery, Hackney City Farm is a little haven of nature in the middle of London. Families can enjoy visiting the farm animals and learning about gardening and minimising their environmental impact through simple lifestyle changes.

Kids can work on activity sheets as they explore the farm and if they really connect with the animals, they can sign up for Mini Farmers' Club on Saturday mornings to learn more about animal husbandry. Visit the farm shop for fresh-laid eggs and honey from the farm's resident bees. Entry to the farm is free; donations are encouraged.

Total cost for a family of four: Free (small donation recommended)

Optional extras: Pick up fresh, organic, seasonal fruit and veg every week from the farm via Growing Communities veg scheme. Simply choose the size of veg and/or fruit bag you would like to buy, set up a direct debit and then collect weekly from the farm. Prices start at £7.75 per week for a small veg bag.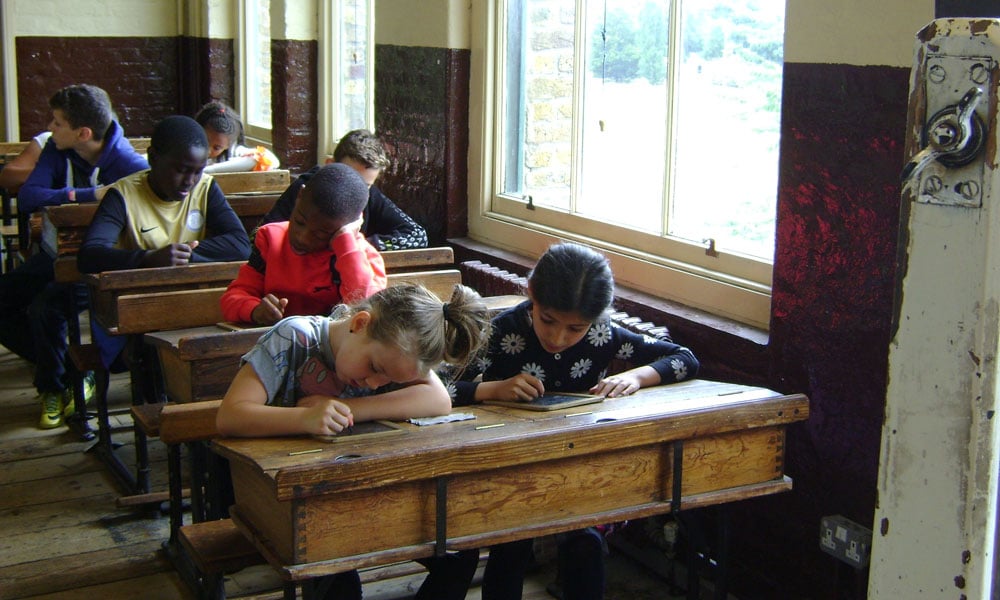 9 |

The Ragged School Museum | Mile End

Step back in time with an authentic experience of what life was like for school children back in the Victorian era. After a visit here, kids will never moan about homework or their teachers again! Visitors can dress up in historical clothes to really get into character, before taking a look at what a Victorian classroom would have looked like (hint: no classroom pets or colourful posters to be seen!)

Families can also view a reconstruction of a kitchen from the 1900s and see if they can guess what the utensils would have been used for. On the first Sunday of every month a real Victorian school lesson takes place with an actor leading as the teacher; take your place if you dare! Admission to the museum is free.

Total cost for a family of four: Free

Optional extras: Lively history talks on Victorian life are held at the museum on a regular basis. These sessions can be booked on Mondays, Tuesday and Fridays from 2.45 pm onwards at a cost of £6 per head.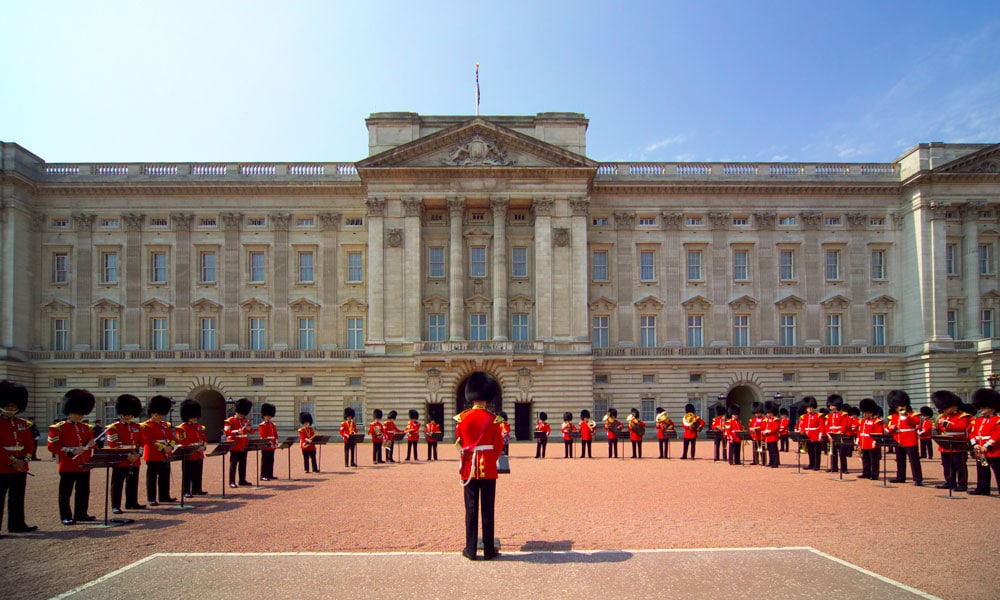 10 |

Changing of The Guard | Buckingham Palace

Entry to the Queen's residence can be pricey, but this iconic display of British pageantry is free to watch in the forecourt of the Palace. Visitors can watch one regiment take over from another in a formal ceremony. The event lasts around 45 minutes and involves the traditional 'bearskin' hats, scarlet uniforms and royal horses.

It is one of the cornerstones of Royal tradition and a great opportunity for photos! Watching the ceremony is free; get there early to make sure you get a spot at the front of the crowd.

Total cost for a family of four: Free

Optional extras: Explore the magnificent State Rooms which are open to visitors for ten weeks each summer and on selected dates during winter and spring. While prices may seem expensive, kids under five years go free, meaning a solo parenting trip with two youngsters will cost just £26.50.