Fun places to sneak learning into a London weekend
So many amazing London museums are clamouring to entertain (and sneakily educate) kids these days, it's like a conspiracy of fun. The majority are completely free, and ones that aren't, work very hard to justify ticket prices.
Plan a weekend in the city soon, don't mention the 'learning' word, and see how many young super-sleuths can spot the difference between education, and 48-hours packed with excitement.
Don't believe you can pull the wool over kids eyes? Here are some of London's top educators to prove you can, even with just a weekend to spare.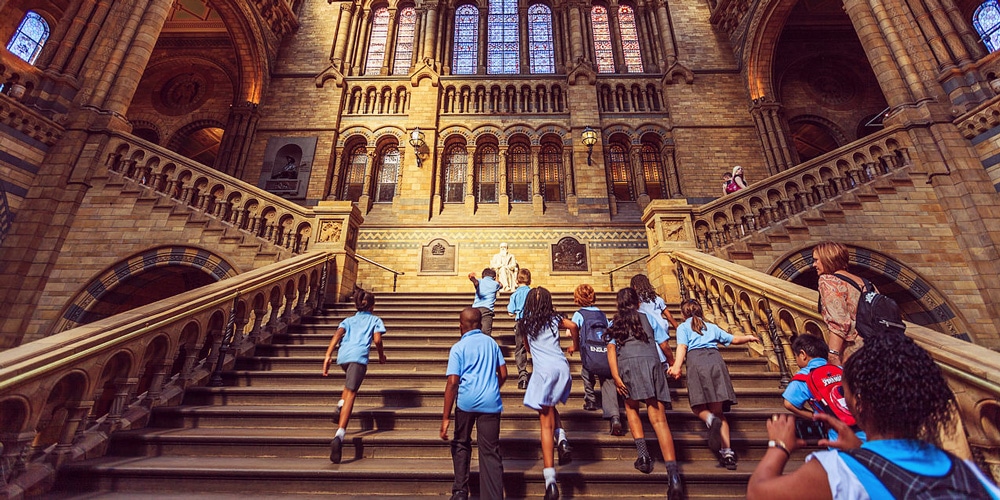 1/6

 Natural History Museum

From the second kids step into the Natural History Museum, and walk under the 25m long skeleton of an immense Blue Whale, they're smitten. The scholarly history here is remarkable, of course. But from a child's perspective, the museum's a magnificent land of giants, legendary creatures and unbelievable tales.

Make the most of your visit, and instead of trying to see all 36 galleries, follow Museum Trails. They're designed with kids in mind and lead directly to Dinosaurs; right to the largest animals; straight to earth's centre; or into the ocean's depths. You'll be able to see masses in just a few hours, with plenty of breathing room for awestruck staring.
The lowdown:
The Natural History Museum is free. Download the free app too, and Sir David Attenborough is your audio-guide round the entire collection.
Where: Cromwell Road, Kensington, London SW7 5BD
When: Open seven days from 10am to 5.50pm (last entry 5.30pm)
Nearest tube: Barbican