There isn't a parent anywhere who hasn't occasionally worried that their kids are going to grow up with giant screen-shaped fingers and no frame of reference beyond Pixar and DreamWorks. It won't happen. But just in case, here are some of London's finest non-device, animation-light, child-size cultural experiences to dilute the pop-mix and stretch those young horizons a little.
1/7

Backpacks, family trails and Beatrix Potter at the V&A
Not only does the V&A lead the world of art and design museums, it's always had child-size engagement down to a fine art too.
Beatrix Potter was born in South Kensington and visited the V&A when it was too cold and rainy for bracing afternoons in the park, so beloved by Victorian nannies. Was she inspired? See the Beatrix Potter exhibition at the museum until July 2017 and let your kids judge for themselves. It's a celebration of the 150th anniversary of Potter's birth and gives a fascinating glimpse behind the books and into the day-to-day life of one of the world's best loved children's writers.
Remember to pick up free backpacks at the Grand Entrance before you go exploring. They're specially designed to make the V&A even more interesting for 5 – 12 year olds and kids can choose from eight different themes – under 5's have their own Agent Animal pack. If that doesn't make you feel enough like honoured guests, head to the Learning Reception and select a Family Trail: tours of the V&A guided by puzzles and games, great fun for over fives.
When: V&A's open 7-days from 10am to 5.45pm and until 10pm on Friday evenings
Where: Cromwell Road, London SW7. Nearest tube station, Piccadilly.
Cost: Free: including Beatrix Potter, V&A kid's backpacks and Family Trails
Want more Beatrix Potter? Take the kids to see Quentin Blake's original drawings for The Tale of Kitty-in-Boots at the House of Illustration, King's Cross, until 26 February.
2/7

The Iron Man, Unicorn Theatre 24 January – 5 March 2017

Ted Hughes' classic tale is on at the Unicorn Theatre from now until 5 March. This unique production creates everything, from sets to characters to narrative, on stage in front of the audience using stop-motion animation, puppetry and paper-cut silhouettes.

It's the work of artist and animator, Matthew Robins, and his distinctive 'handmade' style's a perfect fit for the dark and deeply atmospheric world of Hughes' misunderstood monster and the boy who tames him.

When: Until 5 March 2017, various morning, matinee and evening performances

Where: Unicorn Theatre, Tooley Street, London SE1

Cost: child from £8, adult from £12 (recommended for over 8s). Kids might also like Puppetry Iron Man Workshops at the Unicorn on 4, 11 and 17 February. Part of the theatre's Up Club, tickets cost £15 and booking's essential
3/7

Imagine Children's Festival, Southbank Centre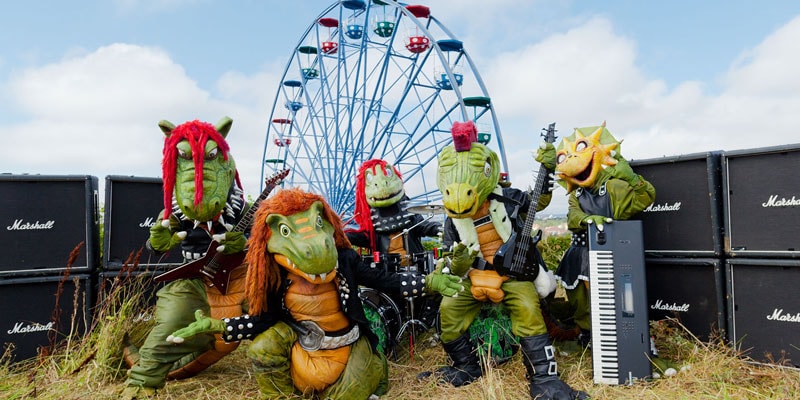 If you haven't got round to taking the kids to Adventures in Moominland yet, it's on until 23 April and just the tip of the Nordic iceberg at the Southbank Centre in 2017. From LEGO to fjords, cinnamon buns to Scandi-Noir, Nordic Matters is a year long tribute to all the things Brits love and envy from cooler than cool Scandinavian culture.
Get the passion started young at the Imagine Children's Festival from 9-19 February. 11 days of performance, activities, games, theatre, music, dance and general fantastic fun, with a hint of Nordic in the mix and more than a little home-grown creativity in there too.
Everything's free, right on time for February half-term and perfectly suited for 5 to 12 year olds. Adventures in Moominland works for ages zero to 100 plus.
When: Southbank Centre's open 7-days from 10am to 11pm. Imagine Children's Festival, 9-19 February 2017, event times vary
Where: Southbank Centre, Royal Festival Hall, Belvedere Road, London SE1. Nearest tube station, Embankment
Cost: All Imagine Children's Festival events are free
4/7

Oliver Twist, Regent's Park Open Air Theatre, 17 July to 5 August 2017

Want more from a city centre park than gorgeous greenery? Take your cap in hand and as many kids as you like to see Regent's Park Open Air Theatre's production of Oliver Twist this summer.

Adapted for a young audience, children of six and over will love the performance – not least of all because the auditorium and stage are entirely uncovered. Hope for balmy weather and you can take full advantage of the theatre's pretty picnic lawn too. 

When: 17 July to 5 August, morning and afternoon performances

Where: Regent's Park, London NW1. Nearest tube station, Bakerloo

Cost: all tickets £18 (recommended for over 6s)
5/7

Macbeth, National Theatre, 11 – 20 February 2017

Following on from their outrageously successful production of Romeo and Juliet for young adults, the National's presenting Macbeth for half term: dark, sinister and murky as ever, but adapted (with no loss of chill) for 13 to 16 year olds.

When: 11 July to 20 February, 10.45am, 2pm, 7pm

Where: National Theatre, Southbank, London SE1. Nearest tube station, Waterloo

Cost: all tickets £20 – book ASAP
6/7

Magical Lantern Festival, Chiswick House 19 January – 26 February 2017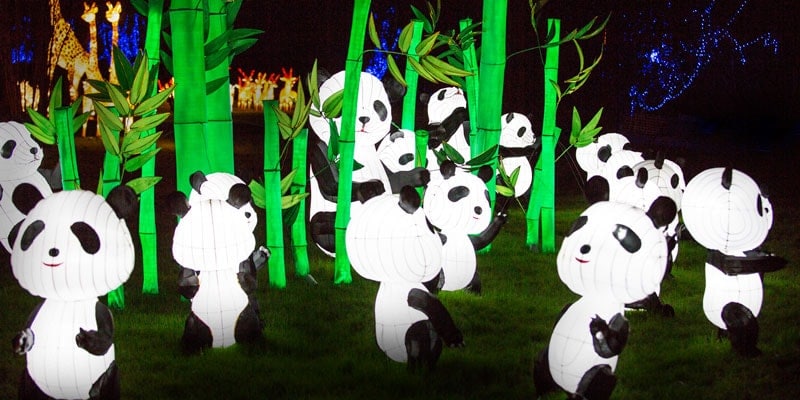 Introduce kids to the world's most ancient culture at Chiswick House from now until 26 February. The festival's part Chinese New Year celebration, part exploration of the mysterious and exotic history of the Silk Road and all done in the medium of brightly coloured, endlessly creative and (in some cases) vast lanterns.
After dark at Chiswick's frosty at this time of year, so wrap up well for wandering around the Lantern Trails and giving them full oooooh and aaaaah appreciation. Naturally, there's a parade of Chinese food stalls to keep kids fortified and a mini-funfair and ice rink – just in case things get too cultured. 
When: Thursday, Friday, Saturday and Sunday 19 January to 26 February from 5pm
Where: Chiswick House Gardens, London W4. Nearest tube station, Turnham Green
Cost: tickets from £5.90 to £18
7/7

Free daily themed tours, Tate Modern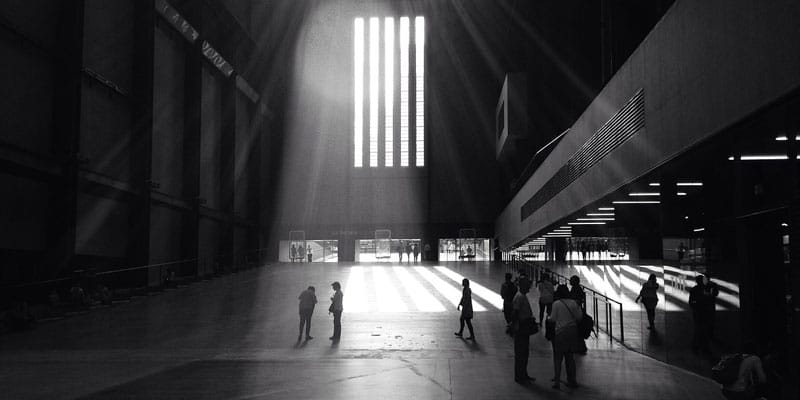 Tate Modern's daily tours are fascinating, small-scale in size and last 45 minutes (exactly the length of time an average person can concentrate fully). Not a plan with frisky three year olds, but works well for artistic teenagers and themes vary throughout the year, so you can try a light topic to start with and work up. 
When: All year round, various times
Where: Tate Modern, Bankside, London SE1. Nearest tube station, Mansion House
Cost: tours are free but places need to be booked in advance