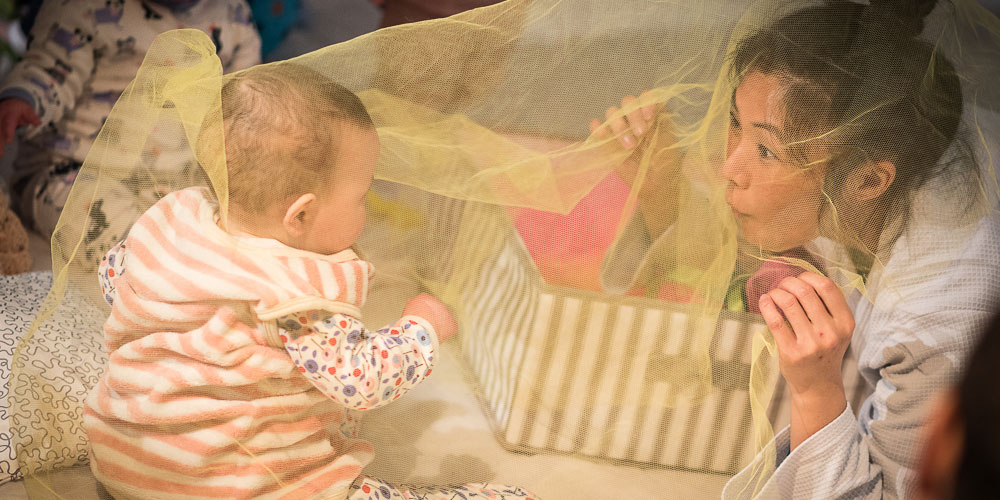 Photo: Andy Catlin
1/15

Tunbridge Wells Puppetry Festival

A packed line-up of puppetry, animation and theatre will delight all the family in this festival. Members of the cast and production team from Disney's The Lion King will be travelling from their West End home to host a series of unique and exciting events as part of this year's line-up. See an exhibition of some of the complete costumes, full-scale puppets and masks from the show and an on-stage masterclass where you can learn how puppetry from around the world is used to bring the Serengeti to life on stage. There's plenty more to capture little one's imaginations including Old Saw's Duvet Day especially for babies and toddlers; Finger and Thumb Theatre's charming shadow puppetry versions of The Carnival of the Animals and The Ugly Duckling with live music and a programme of free outdoor shows, including an interactive puppet booth experience taking place on The Pantiles on 14th Oct.

When/where: 13-14 Oct, various venues around Tunbridge Wells

Price: All outdoor events on The Pantiles on Saturday 14 October are free. Festival tickets are priced from £5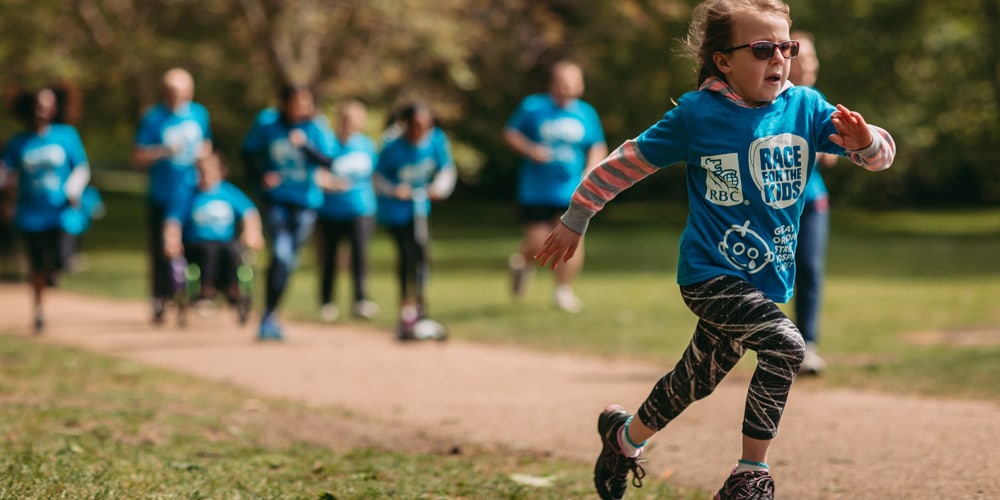 2/15

RBC Race For The Kids

It's time to limber up and get ready to race for a great cause. The RBC Race for the Kids 5K family fun run raises money for Great Ormond Street Hospital Children's Charity. The whole family can step out on this great event, taking in the lovely views of Hyde Park as you run, walk or jog, hop, skip or stroll your way round the course. Supported by the Royal Bank of Canada for the eighth year running, you're sure to feel great as you help raise funds for the world-famous hospital, which is at the cutting edge of children's medicine. And the fun doesn't stop at the end of the run – there'll be plenty of entertainment including face-painting, a climbing wall, giant games, arts and crafts and more. Register online – your fee includes a t-shirt to wear on the day, a goody bag and a medal for taking part.

When/Where:  7 Oct, Hyde Park, London

Price:  registration fees: £18 adult, £12 Children under five: free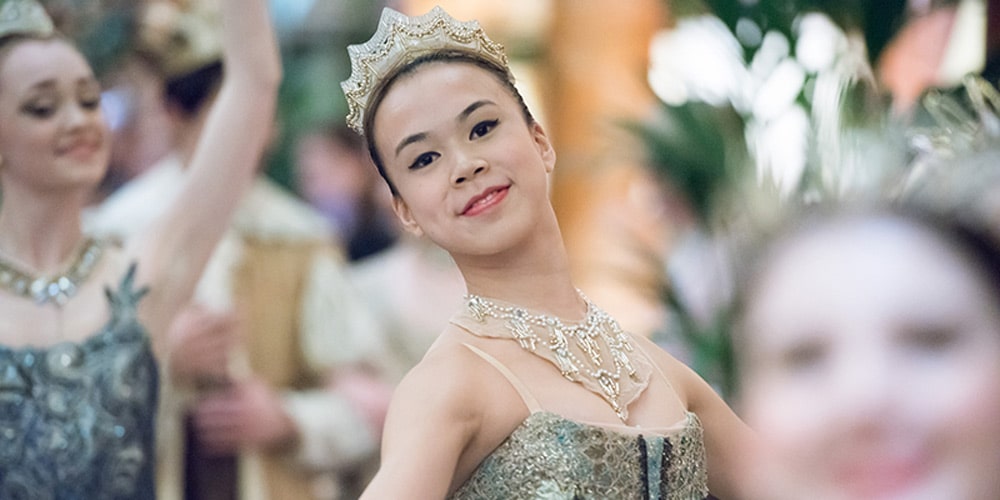 3/15

Sleeping Beauty Afternoon Tea At The Dorchester

What a treat! Get to see the English National Ballet School's young dancers in the demure and dazzling surroundings of the Dorchester Hotel whilst enjoying a children's afternoon tea. The Sleeping Beauty Afternoon Tea includes a selection of cakes inspired by the magical story, and delicious savoury finger sandwiches and homemade scones. Adults can sink back and relax into The Promenade's inviting sofas and enjoy the entertainment with a glass of champagne. Little ones will be enthralled by visits from the King, Queen, Three Good Fairies, the bad fairy Maleficent, Prince and Princess Aurora as they pirouette amongst The Promenade tables, stopping to share magical tales. Sand there's the chance to win a personal shopping experience in one of London's French Sole stores (world-renowned British ballet flats designer), with the opportunity to pick a pair of shoes for themselves so they can perfect their pliés at home.

When/where: 23-27 Oct, The Dorchester, London

Price: Sleeping Beauty Afternoon Tea is priced at £68 per adult including a glass of Champagne and £39 for children aged 5 -12.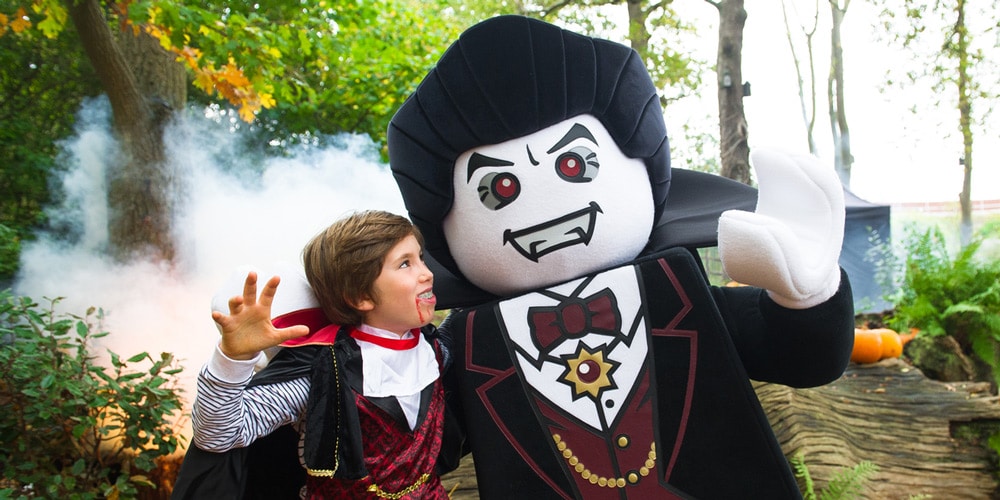 4/15

Brick Or Treat!

Little ones will love all the spooky goings-on at LEGOLAND this season. There'll be Ninjago-themed fireworks to celebrate the opening of LEGO NINJAGO World – expect awesome pyrotechnics popping off in time to a soundtrack – and if you wear LEGO 3D glasses you'll get to see the fireworks explode into thousands of tiny LEGO bricks (you can purchase the glasses at the resort on the day).  Then, get stuck in to all sorts of spooky activities – there's a LEGO Skeleton Big Build plus the chance to create your own LEGO and DUPLO pumpkins for the pumpkin patch – and don't forget to hunt out the world's smallest LEGO pumpkin patch in Miniland. There'll be a special spooky takeover of the DUPLO Puppet Theatre shows, as well as the chance to meet favourite costume characters Frankie the friendly monster, Lord Vampyre and Orange Brick. And, do get you glad rags on because it wouldn't be Brick or Treat without a fancy dress competition.

When/where: 14-30 Oct, LEGOLAND Windsor

Price: Tickets from £30 for select dates throughout Brick or Treat when booked online 7+ days in advance. Tickets for fireworks days from £45 when booked online 7+ days in advance. Under-threes go free. Go to the Legoland website to book.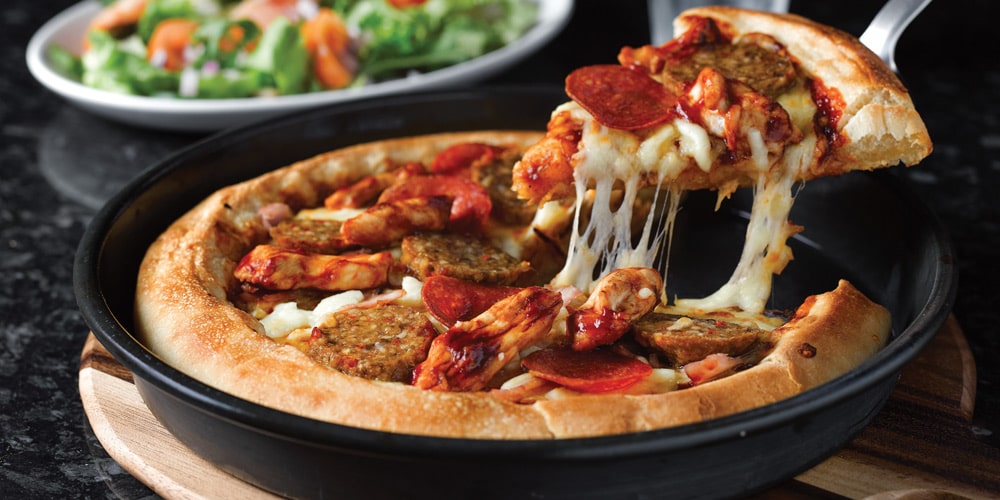 5/15

Food's Fun At Frankie & Benny's

Whether your brood prefers pizzas, pastas, burgers, hot dogs, wraps or steaks, Frankie & Benny's have it all under one roof – and with impeccable Stateside service, your family will be sure to be welcomed with a smile (plus little ones get their own kids' packs and balloons too). If you have older children, then why not try a Sharing Platter to start – there's an Italiano Platter, Sticky Wings Platters Meat Feast Platter and Fully Loaded BBQ platter – and they're all finger-lickingly fabulous. Don't miss two new dishes: Prosecco King Prawn Linguine – juicy king prawns in a creamy Prosecco and courgette sauce, and The All American Burger – topped with mac 'n' cheese and a layer of streaky bacon. The Kid's Meal Bundles include a main, two sides, dessert and drink and come in 'smaller' and 'larger' options. Choose from garlic bread, Tomato Soup with dough balls and veggie skewers to start. And for main there's everything from Mini Slider Burgers to Crispy Chicken Nuggets, Spag Bol and Cheesy Pizza with two toppings of their choice. They're spoilt for choice with sides including corn on the cob, salad, waffle fries and sweet potato fries. Desserts include sweet treats like Strawberry Freakshakes, Ice Cream Sliders and Fruit Skewers with a Choco Dip.

When/Where: Open daily, Frankie & Benny's restaurants nationwide

Price: Kids Smaller Meal Bundle, £4.45; Larger Meal Bundle £7.45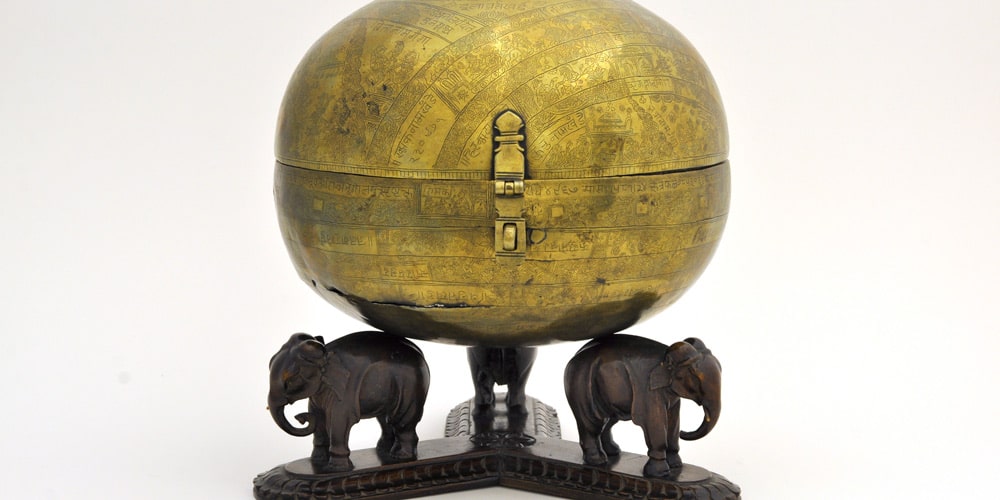 Photo: Museum of the History of Science/ University of Oxford
6/15

Illuminating India

The Illuminating India season at the Science Museum – staged to mark 70 years of Independence in India – will showcase two major exhibitions. 5000 Years of Science and Innovation will examine Indian advances in science, technology and maths that have changed the world and will tell the stories of the Indian innovators and thinkers who have often been overlooked or written out of Western narratives of history. Objects on display will range from the earliest standardised weights originating from the Indus Valley Civilisation in 3000–2500 BCE to exhibits that form part of India's flourishing space programme. Photography 1857 –2017 is the first exhibition to survey photography in India from its beginnings to the present day and will examining photography's changing role in charting the recent history of the country. Expect to see a visually sumptuous history – from the very first fragile salt prints to the latest digital imagery. There will also be film screenings, workshops and panel discussions.

When/Where: from 4 Oct – 31 March 2018, The Science Museum, London

Price: free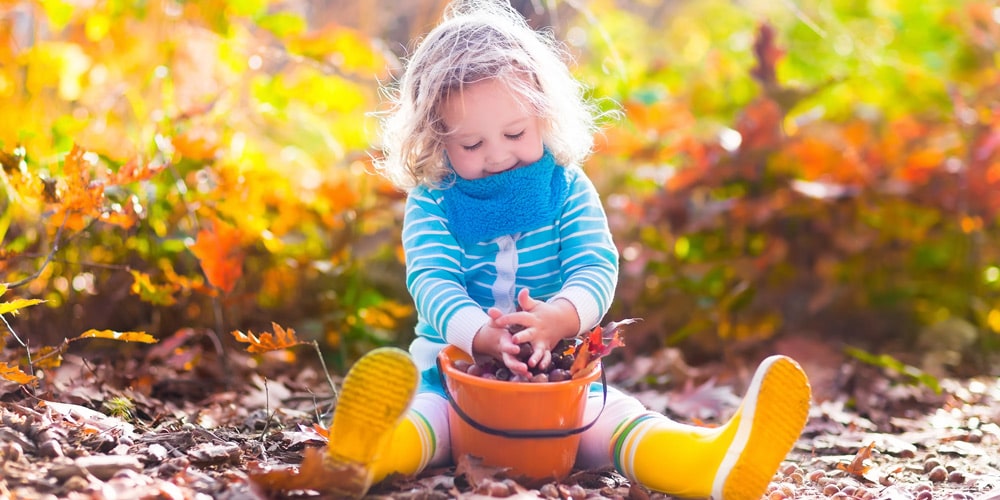 7/15

Enjoy A Feel-Good Autumn With The Forestry Commission

Spending time outdoors is known to benefit our mental and physical health. Now Forestry Commission England has partnered with mental health charity Mind in a new initiative called 'Feel Good Autumn', aiming to inspire people to spend time in the forest to boost their wellbeing. There'll be lots of activities, events and workshops going on to get the nation feeling good. Sensory mindful activities have been created from feeling the forest to rainbow walks and forest sketching. Ten top autumn spots have been chosen where people can enjoy a beautiful view (including the Forest of Dean where you can come across secret waterfalls, deer and a hidden gorge), plus there's outdoor yoga, guided bike rides, self-led walking trails and gentle cycling routes for all the family to enjoy. Join in with Buggyfit classes, special activity trails for children in forests bursting with autumn colour.

When/where: through Autumn, forests nationwide

Price: car parking charges may apply
Find out more on Forestry Commission for details of what's going on in a forest near you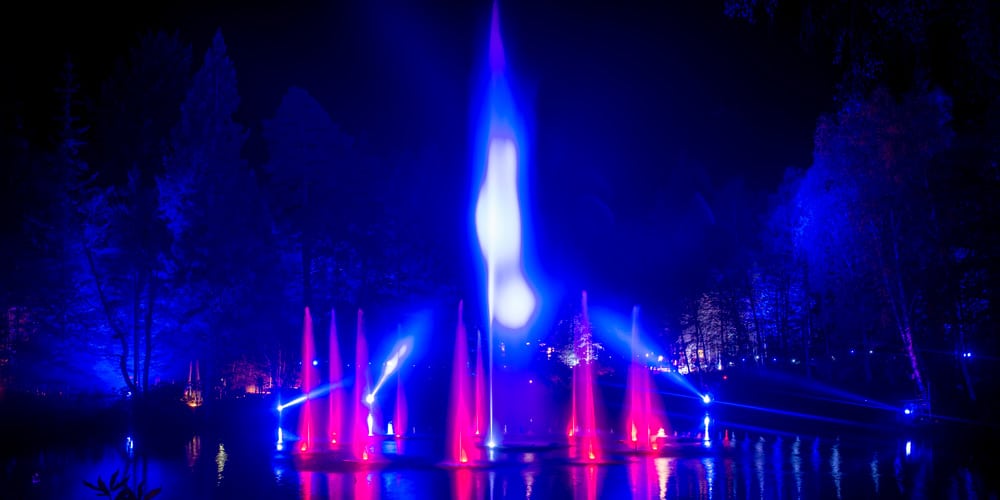 8/15

Enchanted Forest

See the forest in a whole new light! The Enchanted Forest is a dazzling choreographed sound and light show that's out of this world. Follow a path around the forest and you'll be wowed at every turn by amazing visual displays and an original and evocative music score. There'll be storytelling sessions in a yurt, plus mulled wine and hot chocolate to be enjoyed so you don't get cold on your walk. Three times winner of Best Cultural Event at the Scottish Event Awards and recently crowned winner of the Rural Tourism & Hospitality Award, this stunning show will light up a dark Autumn night.

When/Where: until 28 Oct, Faskally Wood, Perthshire

Price: Tickets from £10 (free for children under 3).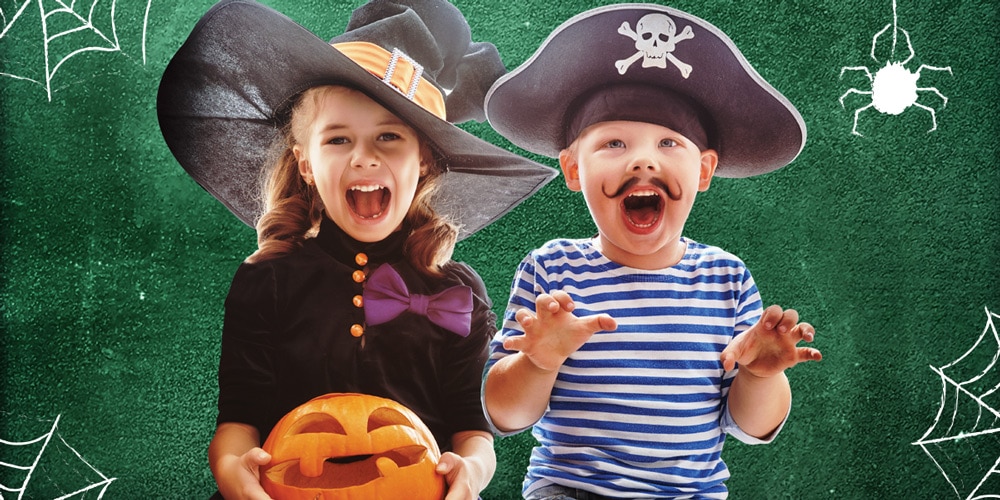 9/15

Spook Academy

Time to swot up on being spooky! Medieval visitor attraction The Canterbury Tales is giving lessons on scariness at its special Spook Academy. Budding witches, wizards and ghouls will get the chance to learn all sorts of scary skills in class including broomstick lessons, potion making and terrifying techniques to scare grown-ups silly. Families are encouraged to dress up in their spookiest Halloween outfit to look their best in the Spook Academy graduation photo – and the best costume will receive a prize. Every ticket includes a free return visit to the attraction so you can experience Chaucer's Canterbury Tales at a later date.

When/Where: 7,8, 14, 15, 21 – 29 Oct, The Canterbury Tales, Margaret Street, Canterbury. CT1 2TG

Price: Child £12, Adult £6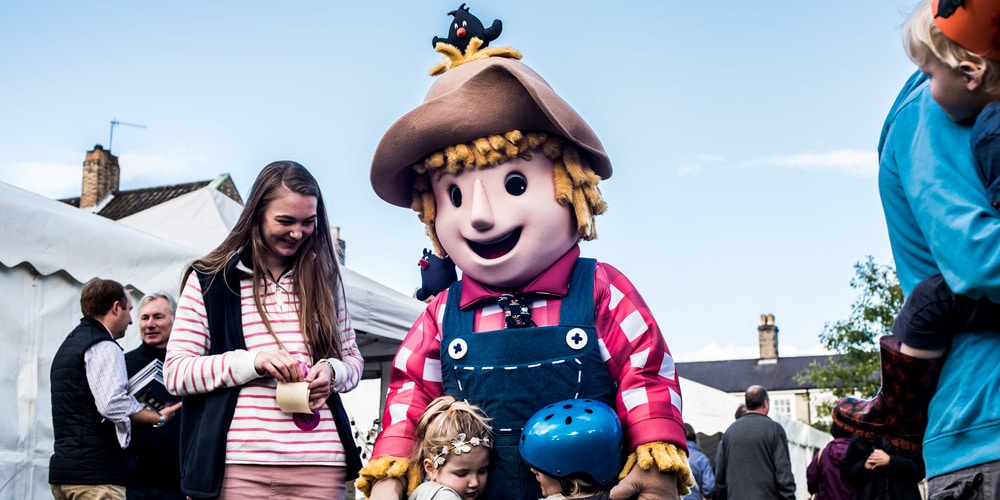 10/15

Harfest

HarFest brings all that's great about Norfolk farming to the heart of the city of Norwich in this fun-filled festival founded by the Royal Norfolk Agricultural Association. Norwich Cathedral Cloisters will be transformed into a farmer's market where visitors will be able to taste and buy from imaginative Norfolk artisan producers including Crush Foods and Candi's Chutney plus you can enjoy tipples from Norfolk Slow Company and Wild Knight English Vodka. Say hello to the friendly scarecrow at Mr Mawkin's Farm where there'll also be other animals to meet including Jelly the Jersey cow and her calf, chickens, miniature donkeys, turkeys, Norfolk Horn sheep, pigs and goats. There will also be big farm machinery on display to wow the little ones, a Scarecrow Competition, live entertainment from local arts groups and performances from local bands. The one-day fayre will be followed by a traditional Harvest Thanksgiving Service at Norwich Cathedral the following day.

When/Where: 7 Oct, grounds of Norwich Cathedral

Price: Free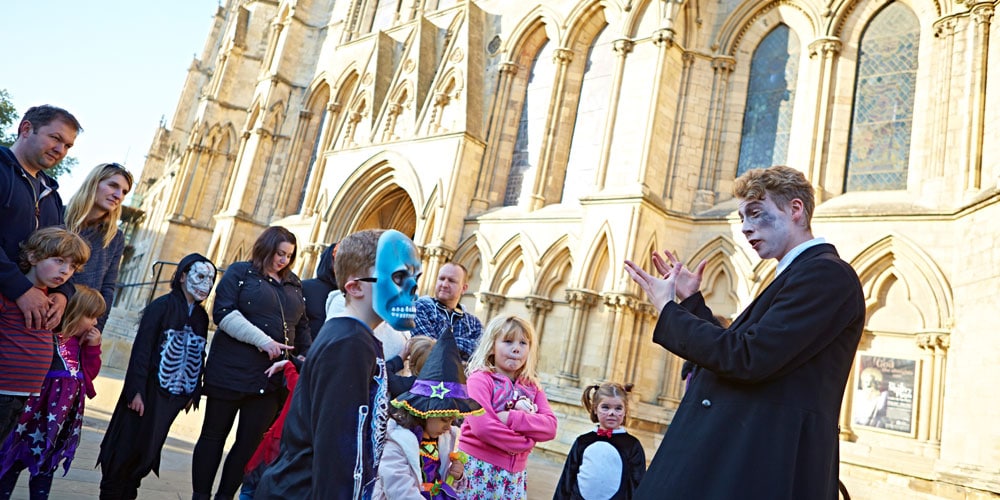 11/15

Take A Trick Or Treat Walking Tour

This October half-term, York's Chocolate Story  – the attraction which explores York's famous chocolate-making families and their tasty creations  – transforms into York's SHOCKolate Story as they celebrate Halloween with some frightening features and events.

Are you brave enough to take a Trick or Treat tour of York? Ghoulish Count Fectionery will weave terrifying tales, hand out spooky samples and cause plenty of mischief on the city's ancient streets. Along the way, learn about the history of some ghastly giants of confectionery, such as "Kit Bat", "Terry's All Ghould" and "Rowntree's Fright Pastilles". Children and big kids alike are encouraged to come along in their best Halloween fancy dress. There'll be a competition for the best costume running throughout the week, with the winner receiving a super-secret prize. Inside the attraction there'll be choc-lolly making with a sinister twist and revolting toppings. And if you're feeling lucky have a go on The Wheel of Misfortune and try to land on a delicious treat – not a disgusting trick!

When/Where: 21 Oct – 5 Nov, St Andrewgate, just across from York's Chocolate Story, York

Price:  Trick or Treat Walking Tour: Adult £4.99, Child £5.99. Attraction admission prices: Adult £11.50, Child £9.50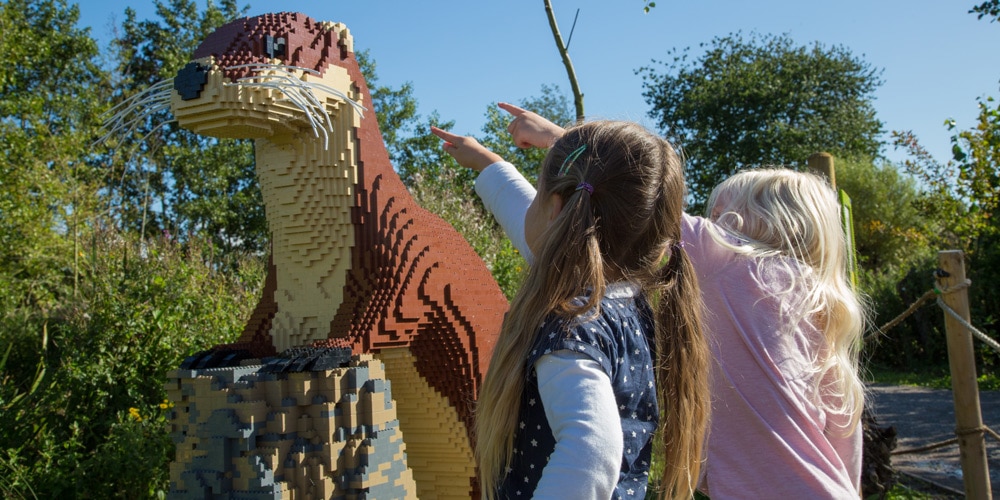 12/15

Follow The Giant Lego Animal Trail

Meet – and marvel at – the brilliant  (and big!) 1.5 metre LEGO brick animals that have been built and are now on show at WWT Llanelli Wetland Centre this autumn. There are 11 characters to spot on a wildlife trail as you make your way around the ponds, lakes and woodland of the centre. Some of the birds and animals are inspired by real species at Llanelli Wetland Centre, including a Hawaiian goose (the world's rarest goose), a red breasted goose and a kingfisher. Brand new this year are two loveable new characters – Benedict the Bewick's Swan and the beautifully detailed 'Mac the Mallard' made up of a whopping 11,200 bricks! Other giant animals (some up to twelve times their real size) include Kate the Kingfisher and Flavia the Flamingo, standing tall on her long yellow legs. In total, over 170,000 LEGO bricks were used over 1,209 hours to make all 11 characters. Fun LEGO workshops will also be on offer for families, available from £8 per person. The aim of the event? To inspire us all to build a better future for nature. Bravo!

When/Where: until 5 Nov, WWT Llanelli Wetland Centre, Llanelli

Price: Adults cost from £8.62 and children over four cost from £4.68 (under fours are free).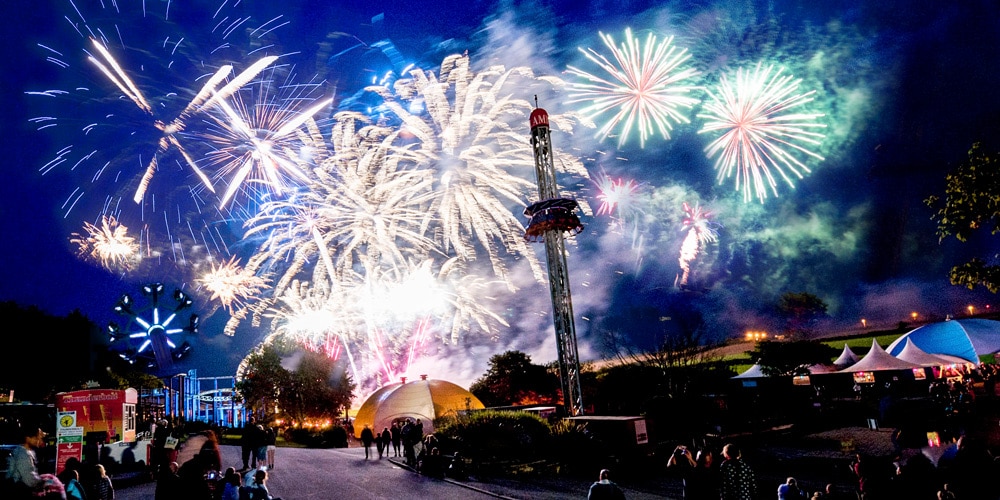 13/15

Spooky Fun And Fireworks At Flambards

There's a week-full of spooky activities for all the family at Flambards this half term. As well as the park's usual rides and attractions – including the new white-knuckle Sky-Force ride – to enjoy, there are plenty more thrills and chills taking place. On Wednesday, October 25th the park is staging a Halloween Tricks & Treats Firework Spectacular plus an Olly Murs Tribute on stage to start you partying. The Victorian Village will be playing host to a petrifying pumpkin trail – look out for Peggy Price who may be skulking around the corner on the Victorian cobbles. Collect your copy of the Halloween Penny Dreadful with a spooky quiz trail to complete as you explore the street and learn some revolting Victorian facts. Other events taking place throughout the week include creepy crawly shows, circus workshops, ghost stories and Ferdi the Fox onstage with his friends on Monday, October 23rd for an afternoon of fun and games.

When/Where: 21-27 Oct, with Fireworks on 25 Oct, Flambards Theme Park, Helston, Cornwall

Price: Advanced Firework Saver Ticket available for Wednesday, October 25th – £15.95 per adult and £13.95 per child. Valid all day. Saver tickets on sale until Sunday, October 22nd October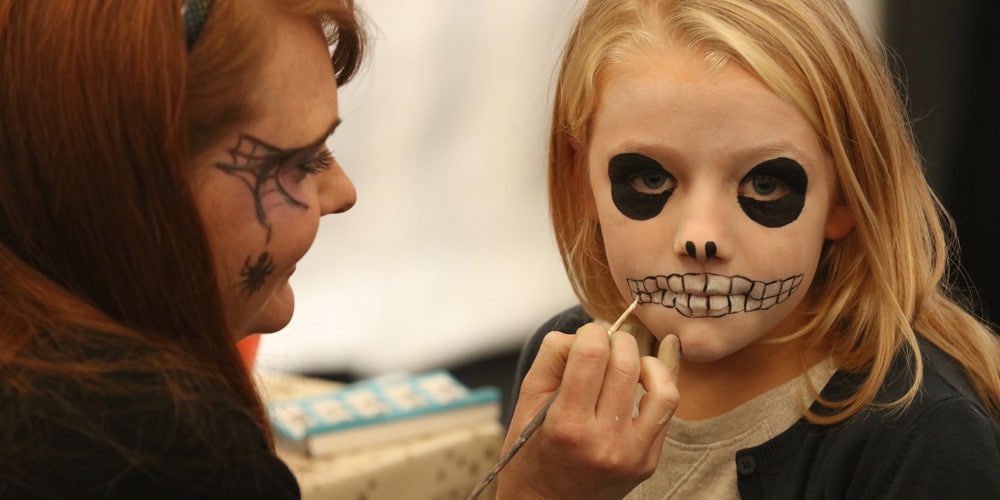 14/15

Autumn At Tatton

Tatton Park has hours of excitement in store for all the family this October. As well as enjoying walks around the historic estate and its Georgian Mansion and rare breeds Farm plus popping in for a play in its adventure playground, there are Halloween happenings aplenty. If you're brave enough, why not visit the ghostly Old Hall, and discover paranormal activity? Or sharpen your sleuthing skills with a snoop around the mysterious Mansion in a game of I-Spy. Follow a ghoulish garden trail and journey through the mystery maze, collecting a conker from the creepy secret tree. Other events in October include an Apple Day (8 Oct) with children's games, activities, and apple tasting in Tatton's historic orchards. And on 21 October, there's a Kiddy Cook event to celebrate National Apple Day; aspiring young chefs can hand pick apples fro, the historic orchards, and turn them into a delicious apple crumble and hearty autumn soup.

When/Where: selected October dates, Tatton Park, Knutsford, Cheshire

Price: see website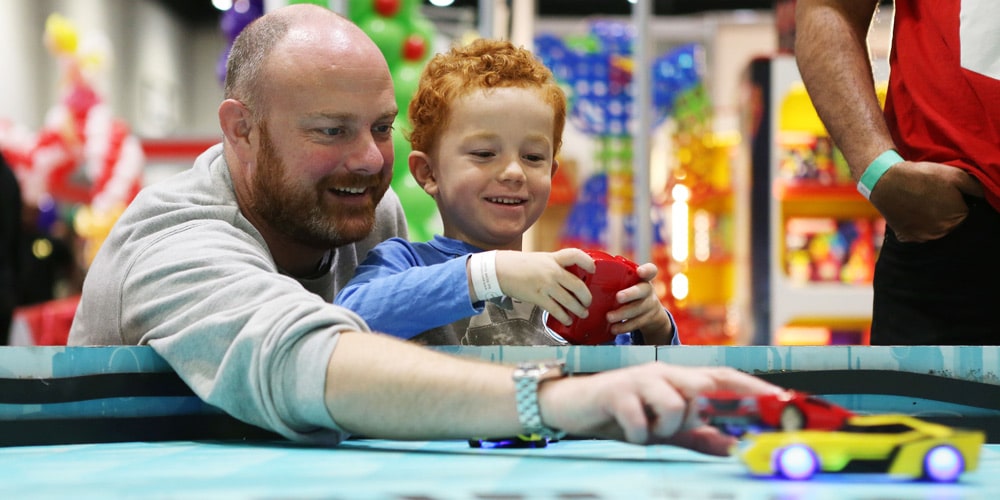 15/15

Kidtropolis

Kids really are spoilt for choice at this huge family event featuring live shows, children's character favourites, exciting entertainment, popular brands and scores of activities. You get to choose two live shows from a line-up of 15 when you book. There's the chance to watch the cast of The Next Step live, see dance troupe Flawless, the Basil Brush Show, Peppa Pig's story time, Marvin's Magic Live show, the Octonauts, Sylvanian Families and a science show featuring giant bubbles and pies from Captain Calamity. Also dropping by will be Postman Pat and Jess the Cat, Fireman Sam, plus Sooty, Sweep and Soo. There's loads more fun activities to try – such as the chance to learn to play the official Pokémon Trading Card Game with Esdevium Games and make your own YouTube videos with the Tubers Academy. Full-on fun!

When/Where:  23-26 Oct, ExCel, London

Price:  Kidtropolis operates a tiered booking system, with prices starting from £13.50 per person with options for VIP ticket upgrades. Each ticket includes access to Kidtropolis for one 4 ½ hour session including 2 shows. Morning sessions from 9am, afternoon sessions from 2pm.