Love the freedom of staying in a rented cottage? We're going to let you in on 10 crafty secrets that will slash the price of your family's next holiday let.
Yes, you have to do your own washing up, but renting a holiday cottage gives your family more freedom and space than any hotel. You're free to eat whatever you like, jump in the pool whenever the mood takes you and there'll be no fighting over sun loungers.
We've found 10 nifty tricks that will save you a small fortune on your next holiday let. Some of them might surprise you…
1. BOOK AT THE LAST MINUTE
There's a myth that the UK's most popular holiday regions get booked up well before summer, so if you've left it late, it can be tempting to panic and book the first cottage you find. Actually, leaving things to the last minute often means you'll get a discounted rate. Even at the start of July, Cottages.com still has good availably for the peak school summer holiday weeks in prime regions such as the Cotswolds, North Devon and Yorkshire.
2. CHOOSE DATES CAREFULLY
In most Scottish schools, autumn terms start around 17 August. So, on sites like Holiday-rentals.co.uk you're likely to find much better availability of family-size cottages north of the border in the latter part of August. If your kids are at private school, they might not start the school year until around 8 September, a week after state schools go back. You'll find you get much more choice of rentals is you take your holiday in the first week of September.
3. BROWSE EBAY
You might have used the online auction site to off-load the kids' secondhand clothes, but did you know it's also a goldmine for late deals on holiday rentals? A lot of holiday home owners use eBay to sell unsold dates at the last minute. Search for 'holiday cottage' in the travel section.
TOP TIP: eBayer's buyer's protection guarantee doesn't include holidays, so make sure you choose a seller with a feedback score of at least 50 and minimum positive feedback rating of 99%.

4. SEARCH DIRECTORIES
The biggest portfolio of UK properties can be found on Cottages.com, where you'll find 10,000 listings. The best thing about directory sites is that you can tailor your search to find the perfect rental for your family. Cottages.com lets you serach by the ages of your children, your budget, whether you have pets, as well as by region and the exact facilities you'd like.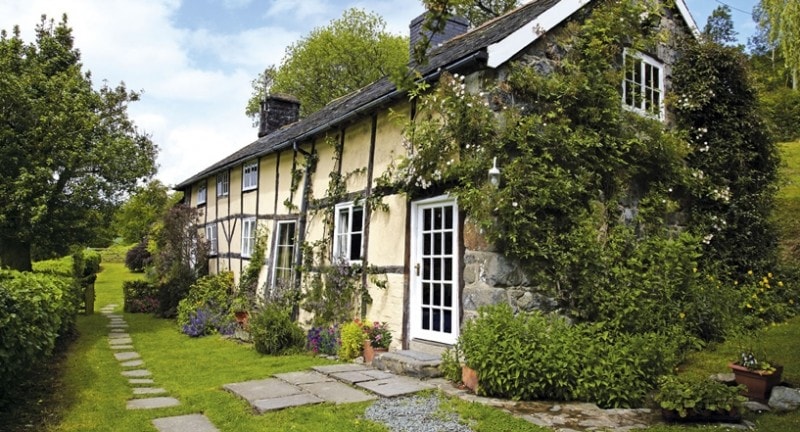 5. READ REVIEWS
Tripadvisor's holiday rental section contains nearly 450,000 listings. You can search by rating, property type, length of stay and more. There's also a handy map view and, when you search by area, a deals page.
6. BOOK DIRECT
You can make big savings by booking holiday properties direct from their owners, instead of through a third party site. More and more families are doing this. Holiday-rentals.co.uk lists 6,000 properties as well as tell-it-like-it-is reviews from previous guests.
7. KNOW WHAT YOU'RE GETTING
Facilities will vary, but most rental homes are self-catered with a washing machine. Hunt around and you'll find many also have an open fire, a BBQ and even a pool. The more your holiday home has to offer in terms of catering and entertainment, the less money you'll spend elsewhere.
TOP TIP: always ask what's included in the price and check for any sneaky additional charges.
8. GO LOCAL
Even if you've left it to the very last minute, you're very likely to find availability on the sites of regional specialists. For rentals in the West Country, Helpfulholidays.com has a great selection, while Cumbrian-cottages.co.uk has a strong portfolio of properties in and around the Lake District.
9. INVITE FRIENDS
For couples, renting a holiday home can actually be more expensive than a cheap hotel. As a rule of thumb, the bigger the group the bigger the saving. So it's family groups who stand to benefit the most. If you can persuade another family to join you (many holiday homes have fold-out sofa beds in the living room) – even better!
10. HAGGLE, HAGGLE, HAGGLE!
Always negotiate. When you've found the property of your dreams, call or email the owner and ask if they can lower the price. You could also find a lower-priced cottage nearby and then ask the owner of the one you like if they can beat the price. If you call less than four weeks before your stay you're more likely to be successful. Getting aggressive won't do you any favours (would you rent out your home to someone who yelled at you?) but if you're polite and friendly, you never know.
More of what you love…
Discover why the glassy lakes and green valleys of the Lake District make Cumbria the perfect setting for your family's next holiday let. Fancy a cottage by the sea? Find inspiration in our roundup of the UK's lovliest coastal cottages.