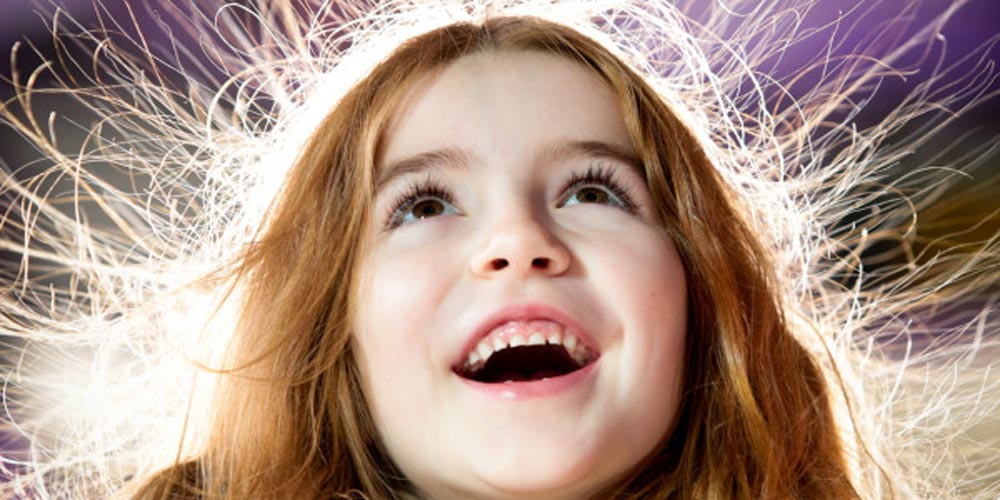 1/15

Party On The Prom

Party On The Prom makes for a perfect family day out. Part of the Blackpool Festival, it's packed with fun family shows and events. See CBeebies presenter Andy Day on the Party On The Prom main stage plus tribute act, A Taste Of Little Mix, who'll perform a selection of the girl group's hit songs. Meet favourite TV stars such as Peppa Pig, Rex The T Rex and Peter Rabbit, and get hands-on with workshops and activities ranging from educational drumming to baking. There'll be fun shows from Mad Science, Clubbersize, Rhubarb Theatre and Singing Mermaid. Head to the Tiny Tots area where under 5s can take part in some of the grooviest pre-school classes with Jo Jingles, Splay Messy Play and Little Learners. Other activities include face painting, fairground rides, circus skills, sing-a-longs, and arts & crafts. Party on!
When/where: 8 July, Tower Festival Headland, Blackpool
Price: Family ticket, £45; adults, £15; children 3-17, £10, plus booking fees or individual adult tickets are £15 and kids (ages 3-17 years) cost £10, all plus booking fees. See the Blackpool Festival website
About the author
Kim Jones is an experienced journalist who has worked at various women's weekly magazines, and now freelances for them and the national papers writing about travel, health and lifestyle. She lives in Cardiff with her partner and their two sons and loves persuading them all to come away on holidays with her in the family VW camper van.
Find Kim on Twitter @kimsfeatures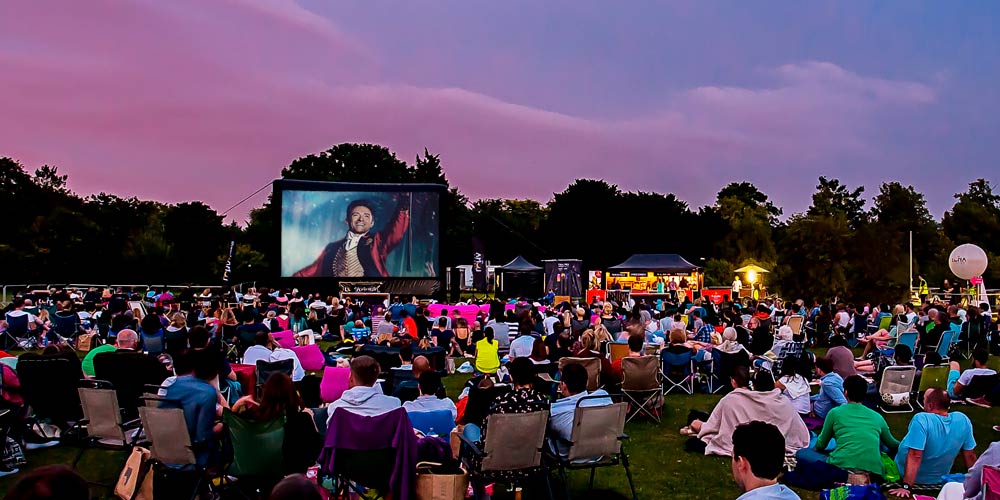 2/15

Luna Kids Outdoor Cinema

Luna Cinemas has launched a brand new outdoor cinema experience for kids and families, taking in six venues over the summer holidays. The programme includes screenings of family-friendly classics such as The Lion King and Aladdin, alongside this year's blockbusters including Paddington 2, Spider-Man: Homecoming as well as musical phenomenon The Greatest Showman. Also on show will be Early Man plus classics such as Toy Story, Harry Potter and Despicable Me 3.

Plus be the first to see outdoor screenings of The Gruffalo, Room on the Broom, and Stick Man. Luna Kids will use the highest definition outdoor screen in the country, meaning a crystal-clear picture even in full daylight and summer sunshine. Bring along picnics to the screenings or choose from a selection of healthy food and drink options tailored to all tastes – as well as a Big Kids Bar serving refreshments for older film fans, including wine, beer and Prosecco.
When/where: 21 July – 3 Sep, six venues nationwide, including Hatfield House, Hertforshire and Heaton Park, Manchester
Price: Adults: from £12.50 to £17.50, Child: from £7.50 to £12.50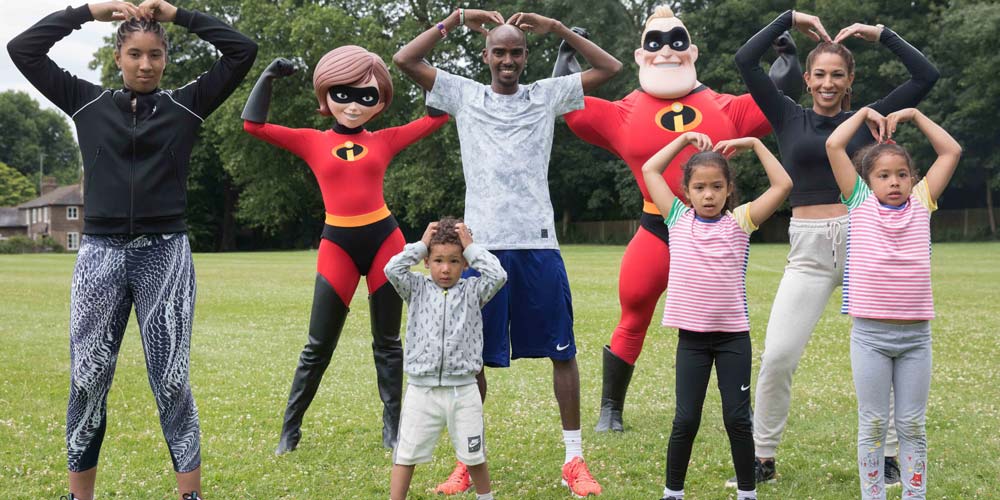 3/15

Join Disney's 24 Hour Challenge

Disney has launched its 24 Hour Challenge aiming to inspire families to get active this summer with the chance to raise money for Unicef UK. The challenge is in celebration of the cinema release of Incredibles 2. The free, family-friendly challenge can be done anywhere at any time, and encourages teams of families and friends to clock up a total of 24 hours of physical activity together between now and September. 24 fun, active "missions'' such as Super Dance Off with Elastigirl, Super Selfie Treasure Hunt, and the Incredible Monkey Bar Mission have been created for families or teams to complete over the summer – all inspired by the Parr family's superpower skills as featured in the new Disney Pixar's Incredibles 2 film releasing July 13th you can access the ideas on the 24HourChallenge.com website.

Log your time every week for a chance of winning prizes,  – if you complete all 24 hours, you could be in the running to win a holiday to Disneyland Paris. All money raised by families taking part in the challenge will go to Unicef UK to help provide children with clean water, life-saving food, vaccines, and a safe space to grow up happy and healthy.
When/where: July to September, nationwide
Price: free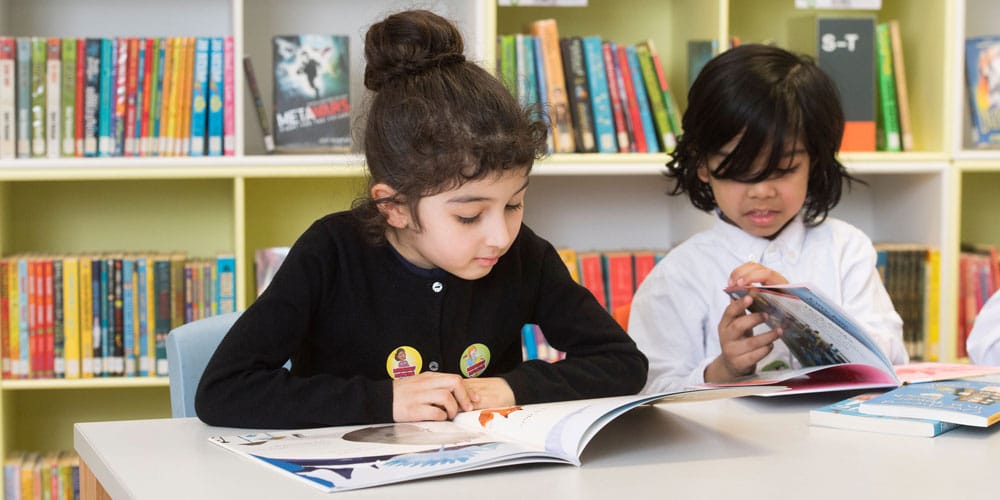 4/15

Summer Reading Challenge

Watch out! There are Mischief Makers about at your local library this summer. There will be pranks galore and a ton of fun in this year's Summer Reading Challenge. Mischief Makers celebrates the 80th anniversary of the much-loved comic, Beano. This iconic publication, recently refreshed for a new generation of fans, will bring its unique brand of humour to 2018 Summer Reading Challenge to help celebrate reading, creativity, friendship and fun. Explore a map of Beanotown to find the mysterious buried treasure and become ultimate mischief makers as Dennis, Gnasher and friends help young readers solve clues and collect stickers, having lots of fun and adventures along the way.

The Summer Reading Challenge takes place every year during the summer holidays. Children can sign up at their local library, then read at least six library books of their choice to collect special stickers and other incentives along the way. There's a website to add to the fun too.
When/where: start dates for the Summer Reading Challenge vary around the UK, check with your local library service. Nationwide.
Price: free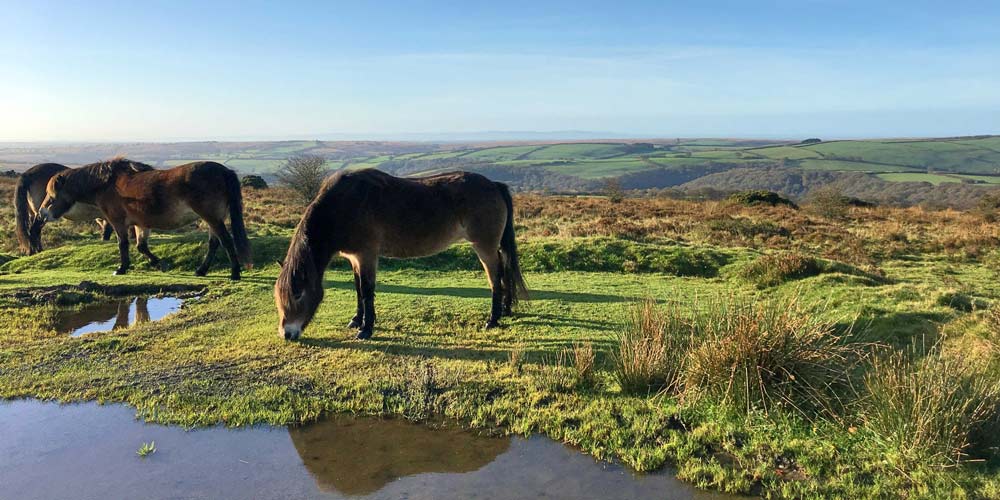 5/15

Exmoor Pony Centre summer celebration

Situated in the heart of the beautiful Exmoor National Park, the Exmoor Pony Centre is a small charity run business which protects the endangered rare-breed Exmoor pony. Here's your chance to visit some of these wonderful ponies, most of which were taken into the charity's care when they had nowhere else to go. Join in the party as the Centre celebrates 12 years since opening. There'll be fun and games including pony rides (minimum age for rides 4 years old, weight limit 12st), grooming and the chance to pet and get to know these beautiful creatures. There'll be plenty of homemade refreshments in the Green Room too.
When/where: 29 July, Exmoor Pony Centre, near Dulverton, Exmoor National Park
Price: entrance is free, small charge for some activities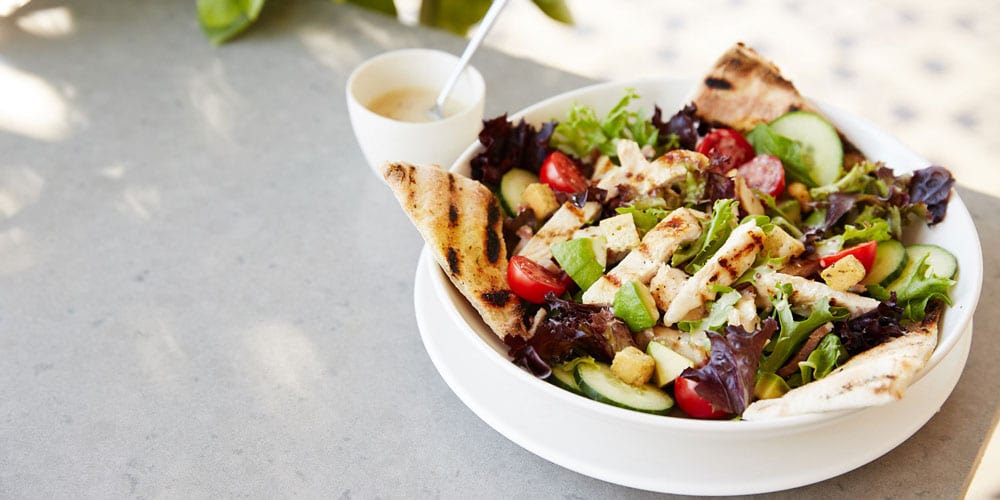 6/15

An Italian summer at Prezzo

Enjoy La Dolce Vite and indulge in a new mouthwatering Summer Set Menu on offer at Prezzo, with something for all the family to enjoy. Choose from two and three course options with selected drinks included in the price. Favourite starters include Bruschetta, Italian Hummus or Calamari and for main course there's everything from Calabria Burger, fresh chargrill chicken salads a Spicy Prawn & Basil Pesto Penne, Penne Arrabbiata and a Goats Cheese & Aubergine Pizza.

For dessert, you can't go wrong with classic tiramisu and panna cotta. As you'd expect from an Italian restaurant, children are well catered for at Prezzo. There's a Kids Menu (for 5-11 years old) and a Tiny Tots Menu for the under 5s – which includes three courses and a drink – with favourites such as fried mozzarella cheese, mini calzones and all sorts of pasta shapes with choices of sauce toppings including bolognese and carbonara. Just add sunshine for a true Italian escape.
When/where: throughout summer, 201 restaurants nationwide (some restrictions apply)
Price: Summer Set Menu: 2 courses and a drink, £15.95; 3 courses and a drink £18.95. Kids Menu, £6.75; Tots Menu, £3.95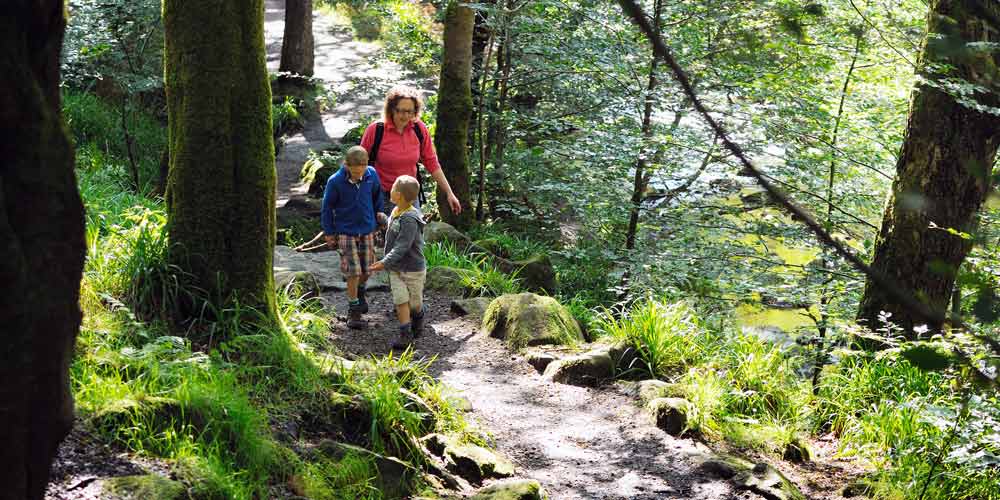 7/15

Summer walks at the National Trust

Longer days and warmer weather means more opportunities for family summer walks. Stuck for ideas on where to go? Then look no further than some of the special places cared for by the National Trust. Wander through vibrant gardens bursting with colour, stride out on rugged moorland or admire far-reaching sea views from a clifftop path. With a range of routes from all-day hikes to leisurely evening strolls, there's a trail for every type of walker.

For big skies and an abundance of wildlife, visit the National Trust's oldest nature reserve Wicken Fen – the raised boardwalk and lush grass droves allow easy access to a lost landscape of flowering meadows and reed beds. Search for herds of free-roaming highland cattle and Konik ponies too. Or spot sea bird colonies, a medieval harbour and striking clifftop views on the Cornish coastline from the picturesque fishing village of Boscastle across dramatic cliffs to the Valency valley. Enjoy the dappled shade of the trees whilst following the meandering river back through peaceful woodland. For more ideas for summer walks, visit National Trust.
When/where: throughout summer
Price: there may be a car parking charge. Some walks are free, other properties require an entry free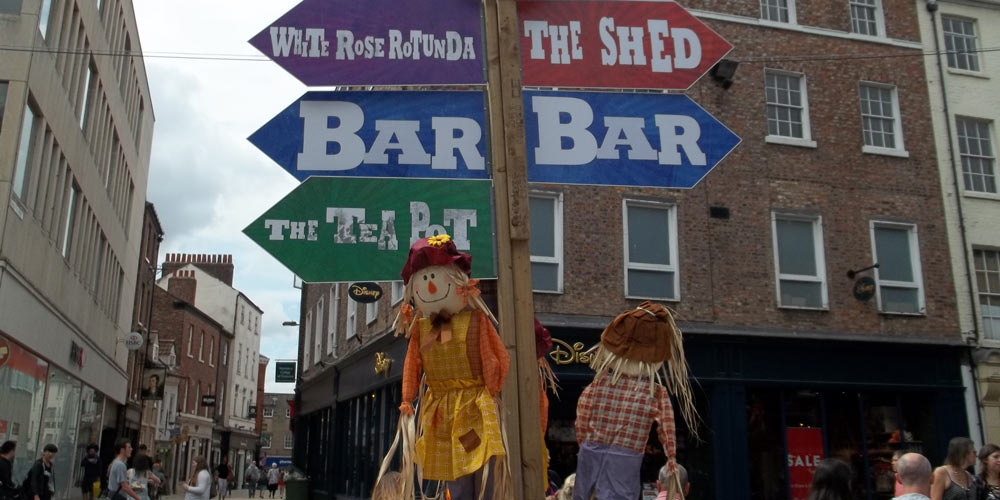 8/15

The Great Yorkshire Fringe

The Great Yorkshire Fringe brings an eclectic mix of comedy, theatre, cabaret and magic shows, as well as the best food and drink the North has to offer to York for an eleven-day festival. And it's not just for adults. Family-friendly theatre includes Monstersaurus from the creators of West End smash hit Aliens Love Underpants – expect thrills, spills and mayhem for the whole family with original songs and plenty of audience participation.

Also for younger audiences and their parents, Morgan & Westwill present a magic show mixing brain-boggling illusion and good old-fashioned tom-foolery. For four-legged friends, the hugely popular York Fringe Dog Show will be returning with prizes up for grabs for the Waggiest Tail, Prettiest Female, Most Handsome Male and Best in Show. Yorkshire's finest street food will cater for every appetite – look out for award-winning Yorkshire pudding wraps from Yorkypud. Yum!
When/where: 19-19 July, various venues across York
Price: ticket prices vary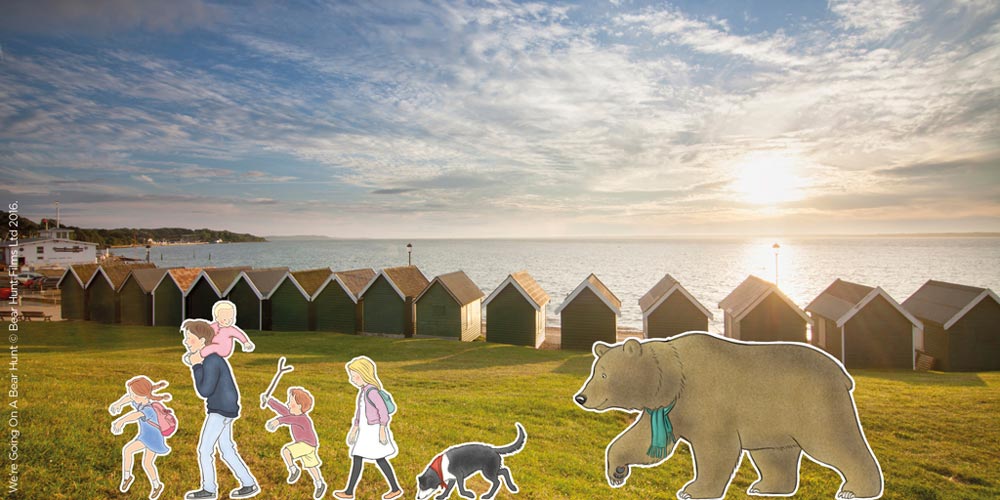 9/15

Join the Isle of Wight bear hunt

Visit Isle of Wight has teamed-up with Walker books, publisher of the best-selling original picture book We're Going on a Bear Hunt, by Michael Rosen and Helen Oxenbury, to offer a very special 'Isle of Wight Bear Hunt' this year. Grab an adventure trail guide from ferry ports, Tourist Information Points across the Island and hotels and attractions, or download it from the Visit Isle of Wight website.

The trail leads you to places on the island with similarities to the locations in the story where you can enjoy simple family pleasures such as rock-pooling at Bembridge Ledge, searching for dinosaur footprint casts at Compton Bay, cycling the footpath that runs along the seafront from Cowes to Gurnard, or tucking into a picnic on the sheltered sandy beach at St Helen's Duver. There will also be an Official Bear Hunt Adventure Weekend with the National Trust at St Helen's Duver on July 14-15 where you can "swishy swashy through the long wavy grass; splish, splosh through the deep cold river; and squelch squelch through the thick oozy mud"!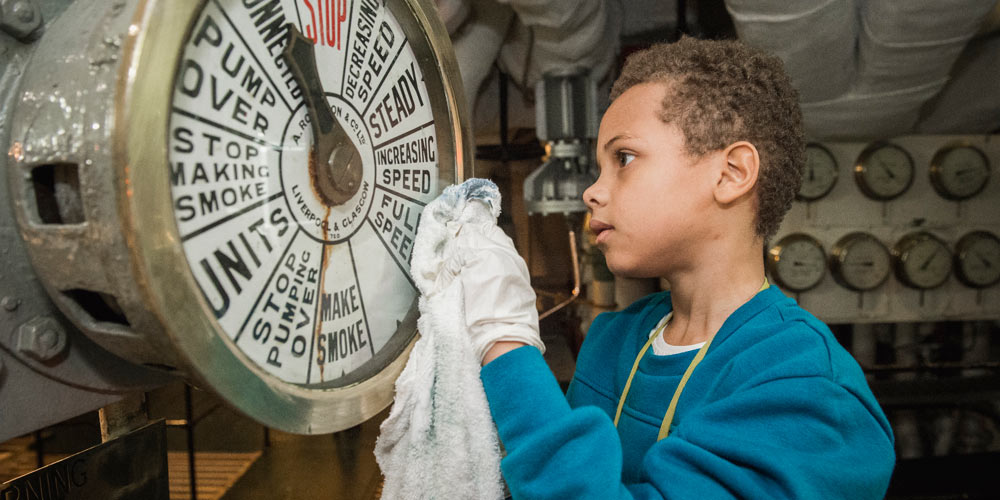 10/15

What's on at Imperial War Museums this summer

There's the chance to meet real-life war veterans and eyewitnesses at 'We were There' events at Imperial War Museums through the summer. Find out what it was like to live through the Second World War and the Cold War and hear their personal stories of conflict. On selected days over the school summer holidays, veterans will recount tales of their wartime life, giving families first-hand insights into the causes of war and its impact on people's lives.

Other exciting events through the summer include Ship Shape Saturdays at HMS Belfast where it's all hands on deck and the whole family is invited to help keep the iconic warship in tip-top condition. Visitors can learn about what it takes to conserve the largest object in IWM's collection and work through specially-assigned tasks searching for hungry insect pests, restoring the ship's original fittings and furniture, and caring for fabrics with specialised tools.
When/where: selected dates during July and August at IWM London, HMS Belfast, IWM Duxford and IWM North
Price: free event, see Imperial War Museums websites for entry prices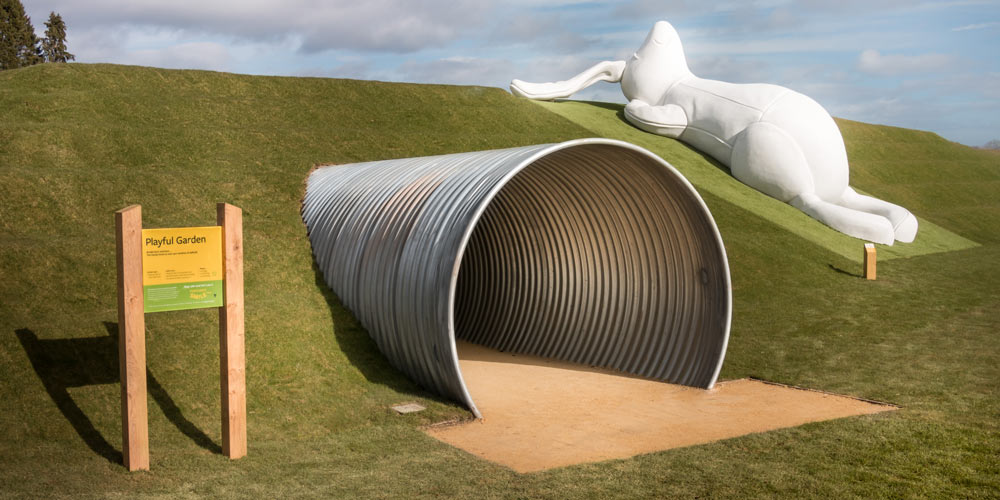 11/15

Play in the Playful Garden

Make a visit to Brodie Castle is Scotland – a magnificent rose-coloured turreted castle and ancestral home of the Brodie clan for over 400 years. It houses an impressive collection of furniture, ceramics and artwork, including works by 17th-century Dutch masters and 20th-century Scottish Colourists. The kids will love the Playful Gardens at the Brodie Castle – which explores the Brodie family history in a novel and fun-filled way. Start your journey by following the white rabbits from the car park and get a warm welcome at the longhouse-style visitor centre.

Out in the garden, come face to face with Scotland's biggest rabbit sculpture, then go down the rabbit hole to meet the many quirky characters and hear the stories that connect them to this striking castle. There's a mini version of the castle to clamber into, rabbit holes to crawl through and xylophones to tap tunes on. There's also a softplay area for wet weather days.
When/where: open daily, Brodie Castle, Forres, Moray Speyside, Scotland
Price: Adult: £11.00, Child: £6.50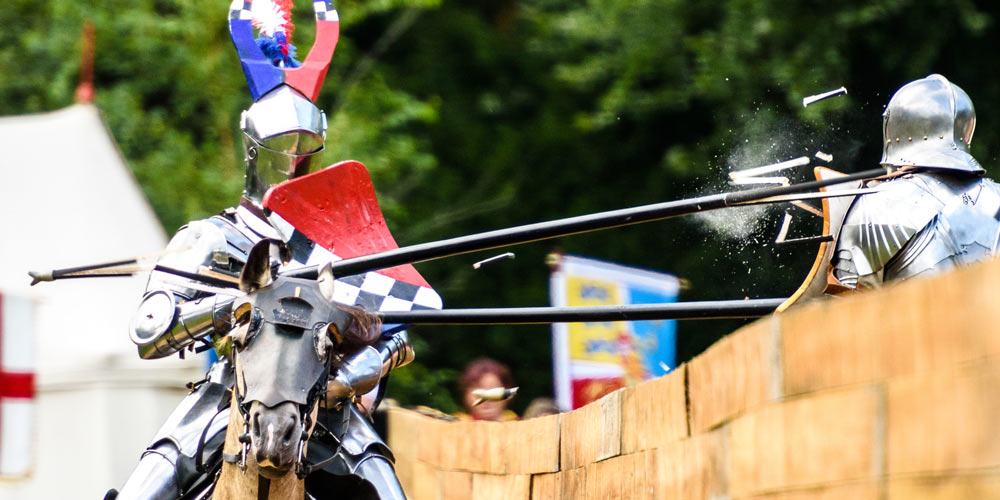 12/15

Six days of knights at Arundel Castle

The world's longest medieval jousting tournament takes place this summer at Arundel Castle. The International Jousting and Medieval Tournament: Champion of Champions Edition, will see professional jousters representing England, Germany, Norway, and Poland go to battle in a true clash of the titans with plenty of fierce rivalries along the way. See them vie for glory, charging at each other as they ride specially trained horses, clad in full plate armour and wielding lances. The honourable knights also camp on site throughout the duration of the tournament for a truly immersive medieval experience, exchanging tales from the tilt-rail each evening.

There'll also be thrilling hand-to-hand combat challenges and hunting skills contests to watch plus family-friendly have-a-go archery, falconry displays, face painting, arts and crafts and storytelling against the backdrop of the stunning grounds and ancient Castle. Visitors will also be able to get up close and personal with the majestic, highly trained horses – some of which are regarded as celebrities in their own right, having featured on Poldark and Peaky Blinders.
When/where: 24-29 July, Arundel Castle, West Sussex
Price: Adult: £25, Child: £12, Family: £62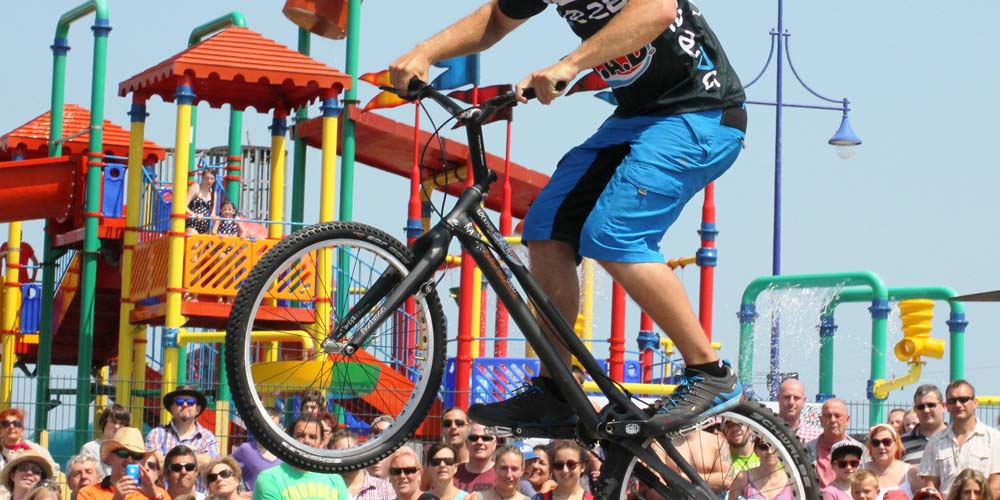 13/15

Eastbourne Beach Life Festival

This coolest of cool beach festivals features a family friendly line-up of land and water-based extreme sports and live music on stage. There'll be windsurfing, sailing, stand-up paddleboarding races, inline skating, a roller derby and a brand new 175ft bungee for the more daring. The VW Bus Stop Tour also makes a welcome stop off at the Eastbourne Beach Life Festival where a stunning and colourful array of vintage VW Campervans will be on display. Little ones can wear themselves out on Bouncy castles, Bungee Trampolines or play Inflatable Football, then get their faces painted, too. Plenty of fun for everyone.
When/where: 14 – 15 Jul, Eastbourne
Price: free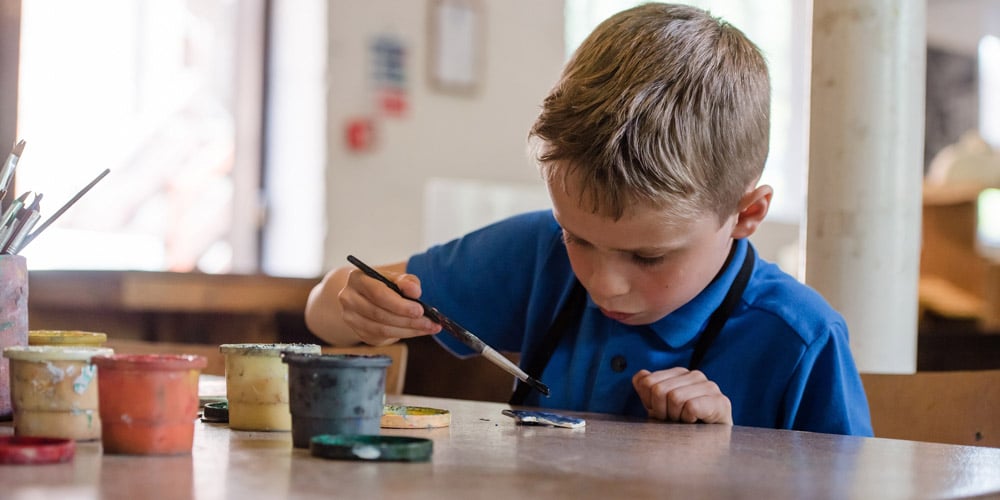 14/15

Creative fun all summer long at ironbridge Gorge Museums

There's plenty to fire their imagination with a summer of creative fun at the Ironbridge Gorge Museums – 10 award-winning museums all in one heritage site. Head to Blists Hill Victorian Town to make mini-bricks, build a tiny steam engine or dip candles and try on the Victorian hats and caps in 'Selfie-Corner'. Get creative at Enginuity and join fun design and make workshops – use recycled scrap materials to build a mini-digger or earth mover, customise a gym bag with your own pattern, or make a box and discover whether it will protect an egg launched down a zip wire.  There's the chance to paint money boxes, fridge magnets or paper plates at Coalport China Museum and decorate a ceramic tile with your own blazing furnace or fiery industrial design at Jackfield Tile Museum.
When/where: 21 July – 2 Sep, Ironbridge Gorge Museums, Shropshire
Price: see the Ironbridge website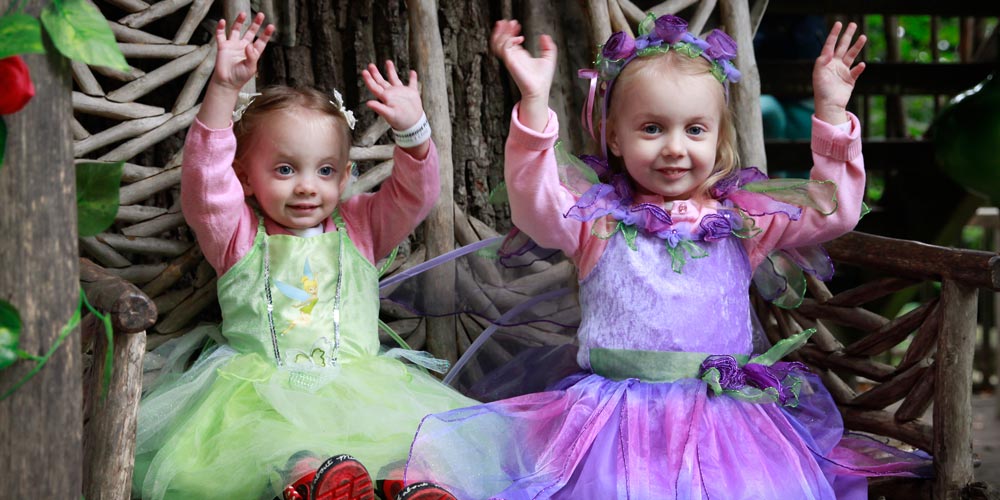 15/15

Big Fish Little Fish Midsummer Dream Family Rave

Venture into the Enchanted Woods at Groombridge Place for a party like no other in a spectacular forest setting. Dress up as a fairy, elf or magical woodland creature for Big Fish Little Fish's 'Midsummer Dream' Family Rave with crowd pleasing resident DJ Will Nicol. It's your chance to dance in the open air, surrounded by beautiful nature while your children have as much fun as you do! Little ones will delight in a dance floor filled with bubbles, confetti cannons, balloons and a giant parachute dance to round things off. Take time out to colour in the specially commissioned mural, create art at the play-doh table or climb on the wooden ship. The event is ideal for families with 0-8 year olds (though all ages welcome). There will licensed bars, great food on sale, a chill out area for babies and an outdoor Prosecco bar in the gorgeous woodland glade setting.
When/where: 7 July, Groombridge Place, Tunbridge Wells, Kent
Price: Adult: £9.90, Child: £7.90, Pre-walking infants: free