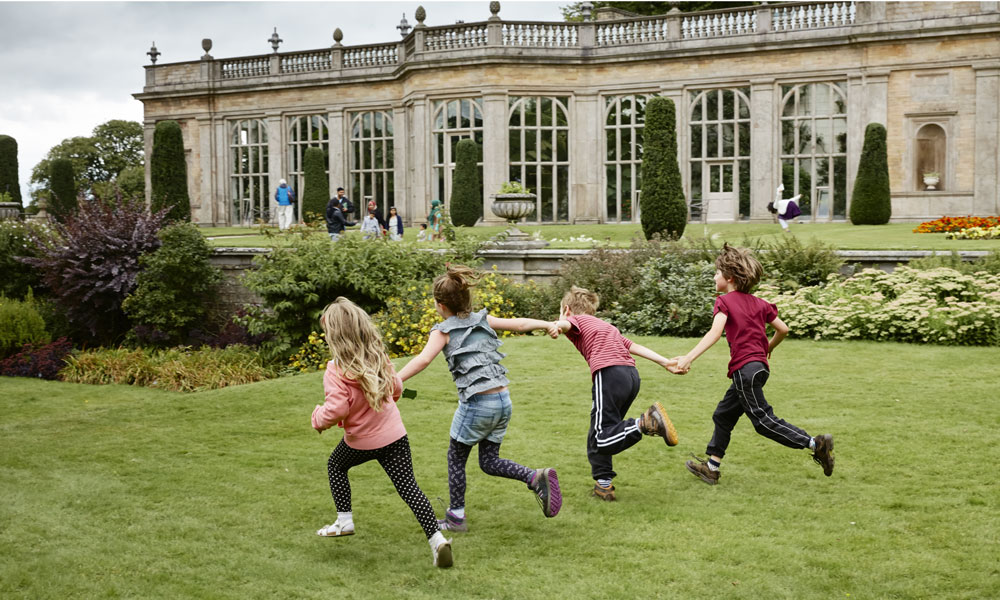 1/15

Charlie And Lola Trail

Enjoy a summer of fun with Charlie and Lola and friends at National Trust Lyme. 'The Art of Lauren Child: Adventures with Charlie and Lola and Friends' is an exhibition and interactive trail featuring lots of the cute and creative characters so beautifully portrayed by the writer and illustrator including star siblings Charlie and Lola, Clarice Bean, Ruby Redford and more.

The trail is open every day, taking you around the garden with lots of fun activities en route. Afterwards, hop over to the Orangery Room West where you can see original artwork created by Lauren Child.

When/where: Every day until 4 Sep, National Trust Lyme, Stockport, Cheshire

Price: Vehicle and garden entry applies, NT members and under 5s free; 50p per trail map
About the author
Kim Jones is an experienced journalist who has worked at various women's weekly magazines, and now freelances for them and the national papers writing about travel, health and lifestyle. She lives in Cardiff with her partner and their two sons and loves persuading them all to come away on holidays with her in the family VW camper van.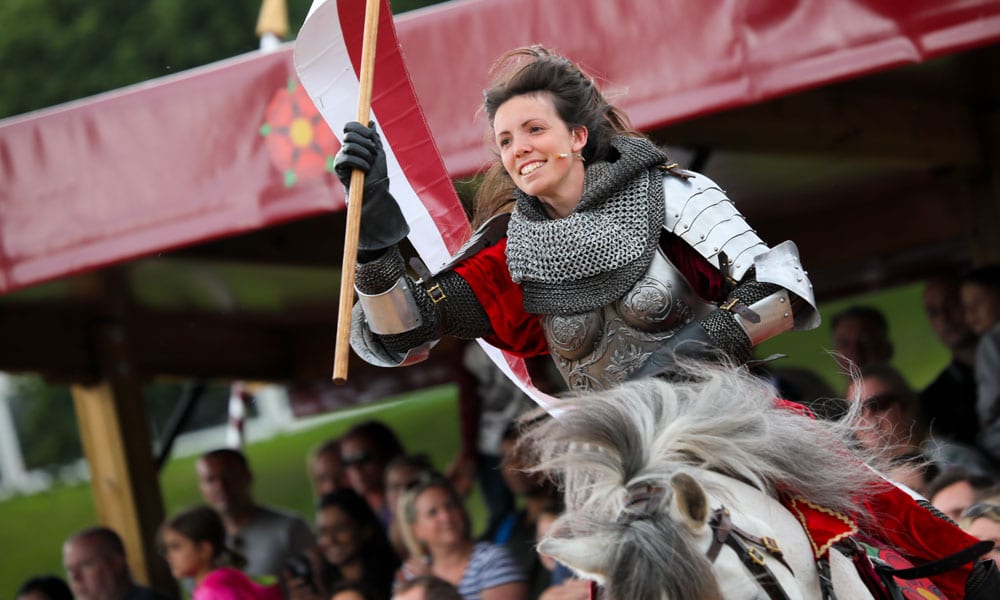 2/15

Wars Of The Roses

War is coming to Warwick Castle this summer in an all new live action horseback jousting show sure to shock and awe the crowds. Families must pledge allegiance to either the House of York or the House of Lancaster and join the cheering and jeering crowds in the jousting arena to support their team.

The atmosphere will be electric and exciting as you feel the heat of the battle with horses' hooves pummelling and lances splintering all around you as the two sides of the fractured royal family battle it out as they would have in the fifteenth century. Expect lots of surprises and special effects too.

When/where: Twice daily, 22 Jul – 3 Sep, Warwick Castle, Warwick

Price: Show prices are included in castle admission; book online for best prices, from £18.40 per person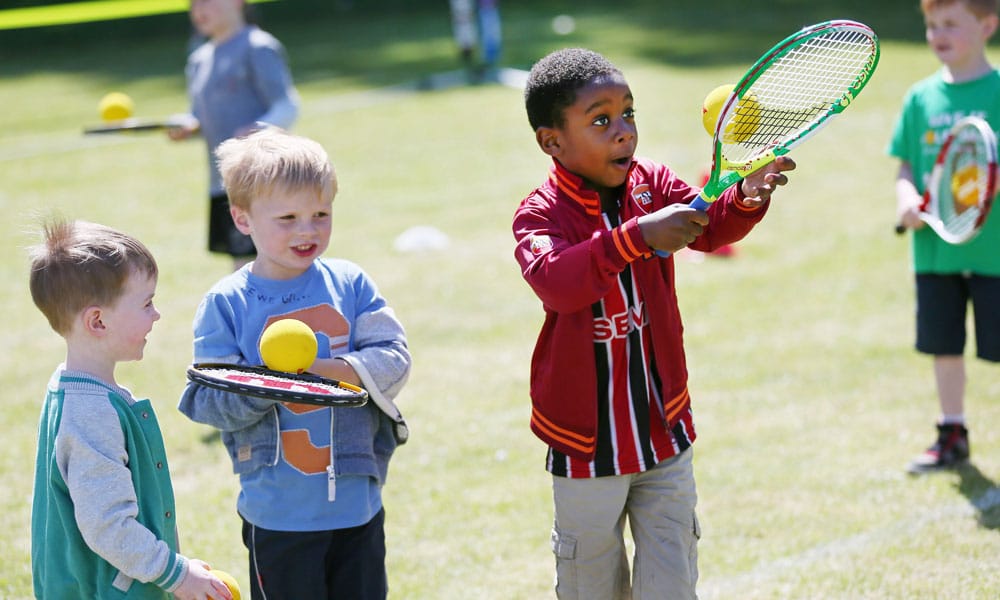 3/15

Game, Set And Match

Rackets at the ready? The Great British Tennis Weekend offers you and the family the chance to hit the courts for free for two days of ball-smashing fun. Parks and Lawn Tennis Association clubs across the country open their courts for the UK's biggest public tennis event – and everyone's invited whether you've never picked up a racket before or you fancy reinventing your chances at being the next Andy Murray.

The campaign aims to inspire everyone to get on court and enjoy some fun family time together simply knocking around or getting competitive and beating the parents. There'll be free coaching, Cardio Tennis for some fitness fun, Highland Spring Mini Tennis and lots more. Reserve your free place online at the Lawn Tennis Association website. Rackets and balls are provided as well as special soft balls and light rackets for children, so you just need to bring yourselves and some enthusiasm.

When/where: 22-23 Jul, parks and Lawn Tennis Association clubs across the country

Price: Free – reserve your place online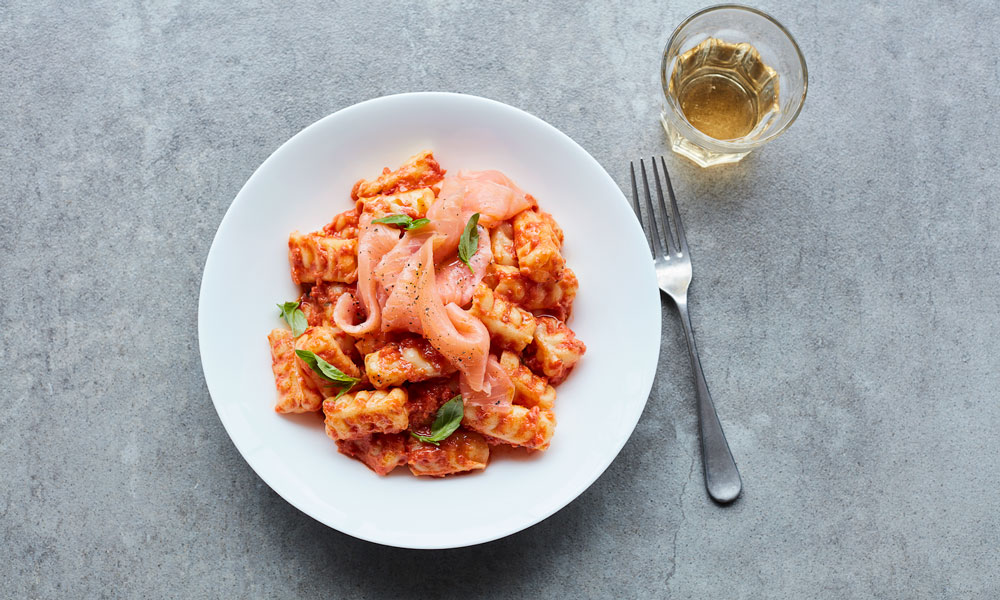 4/15

Carluccio's Summer On A Plate

The new, deliciously authentic menu at Carlucccio's restaurants takes you on a holiday all around Italy, celebrating delicious regional ingredients from Puglia and The Amalfi Coast, to Tuscany and Veneto. Don't miss deli-delights such as Burrata (an indulgent cheese made with Buffalo mozzarella and fresh cream) served with 14-month aged salty prosciutto Gran Sasso; try traditional panzanella salad, a rustic bread salad and if pasta's your passion then you won't be disappointed with new dishes including festoni pasta with smoked salmon, vodka and cream sauce.

The children's menu starts with breadsticks, then you can put them in charge of designing their own pasta dish, choosing their favourite pasta shape (spaghetti strings or tiny dilatoni tubes?) and sauce (tomato, pesto or beef Bolognese). Other dishes include ravioli, breaded chicken and macaroni cheese or you can order a smaller version of some dishes from the adult menu. Finish off with an ice-cream or cool sorbet.

When/where: Daily, Carluccio's restaurants nationwide

Price: Prices vary. Children's menu is £6.95 to include breadsticks, a main, dessert and soft drink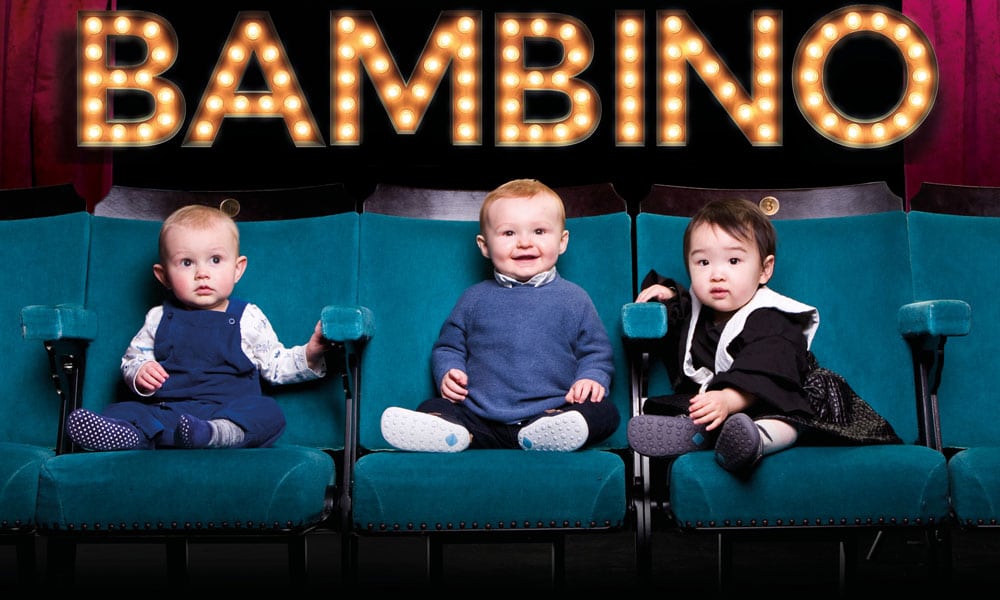 5/15

Opera…For Babies!

BambinO is a fantastic, innovative piece of music theatre written by Scottish Opera's Composer in Residence Lliam Paterson and designed especially to capture the minds and ears of little ones (and their parents). Created especially for infants aged 6-18 months, this co-production between Scottish Opera, Manchester International Festival and Improbable, show celebrates the possibilities of music, the wonder of little ears open to discovery and the power of the infant imagination.

And there's no strapping them in their seats and hoping they'll stay quiet for these performances – babies are free to explore during the shows and to interact with the singers, musicians and each other. The colourful and vibrant work conveys the drama and passion of opera compete with percussion, cello and tiny pianos. It's baby baroque as you've never heard it before!

When/where: 4-5 Jul, Manchester Pavilion Theatre. Then touring to Edinburgh and Glasgow

Price: Ticket prices vary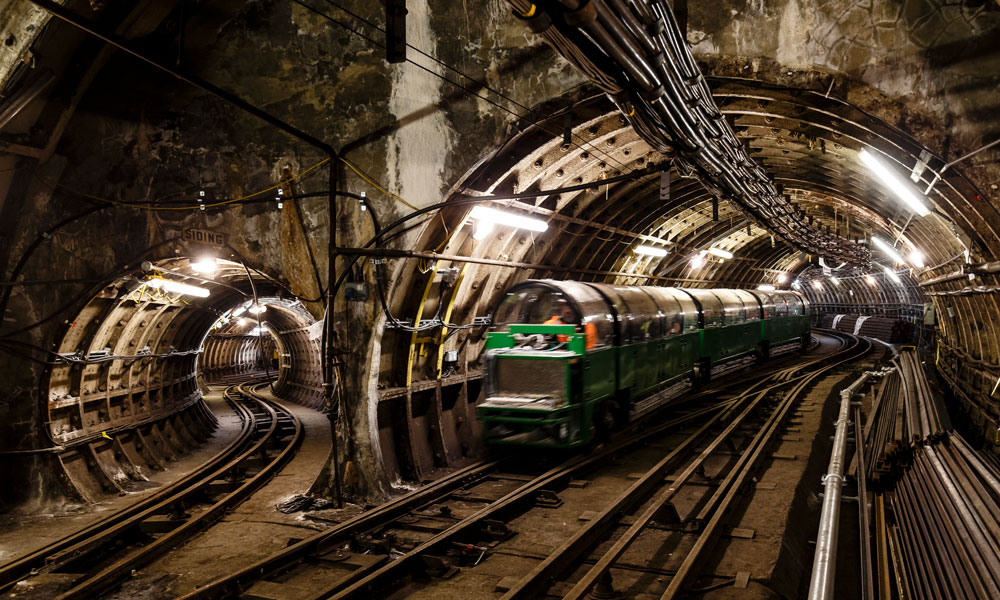 6/15

The Postal Museum

London's new heritage attraction, The Postal Museum, takes you on a journey through the beginnings of the postal service, spanning five centuries of history beginning with postmen on horseback and coach mail drivers who fought of highwaymen. There'll be the chance to explore fascinating archives, go on expert-led tours and see iconic artwork including a plaster cast of Elizabeth II's head used on our stamps for years.

For little ones there will be sackloads of fun at Sorted! The Postal Play Space with trolleys, pulleys, slides and chutes, weighing machines, a vintage post van, uniforms to try on, an interactive sorting machine and more. Finish the day by descending into the subterranean world of Mail Rail, a network of tunnels under London which saw automated trains deliver millions of pieces of mail daily for 75 years. The museum has resurrected part of the track so you can take a miniature train to ride the network.

When/where: Opens 28 Jul, The Postal Museum, Clerkenwell, London

Price: Adults £16. Other ticket prices to be confirmed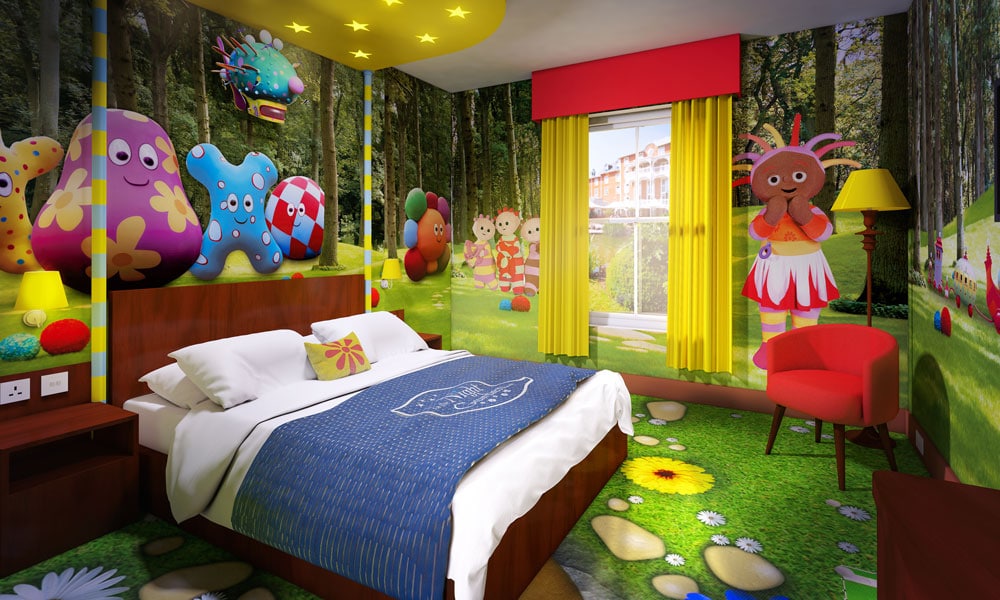 7/15

Stay In The Cbeebies Land Hotel

Want to share your evening with The Octonauts, Postman Pat, and characters from In The Night Garden or Something Special? Well now your little ones" dreams can come true as the new CBeebies Land Hotel at Alton Towers opens.  Hunt for Pat's parcels, count the jewels in the Swashbuckle room, and sleep in one of Mr Tumble's starry bunkbeds or an Octopod! Each themed room features interactive games and play items so your tot gets a sleepover that's out of this world.

All rooms in the CBeebies Land Hotel have a separate area for children and parents and some sleep up to seven people. CBeebies Bugbies adorn standard rooms, while premium rooms will feature the characters they know and love. The hotel will host a Jami-packed entertainment schedule with meet and greets with Bing and Postman Pat, a Swashbuckle game show and Andy's Dinosaur Hunt plus a CBeebies disco. They're sure to sleep well after all that fun.

When/where: The hotel opens 8 July, CBeebies Land Hotel, Alton Towers, Staffordshire

Price: Room prices vary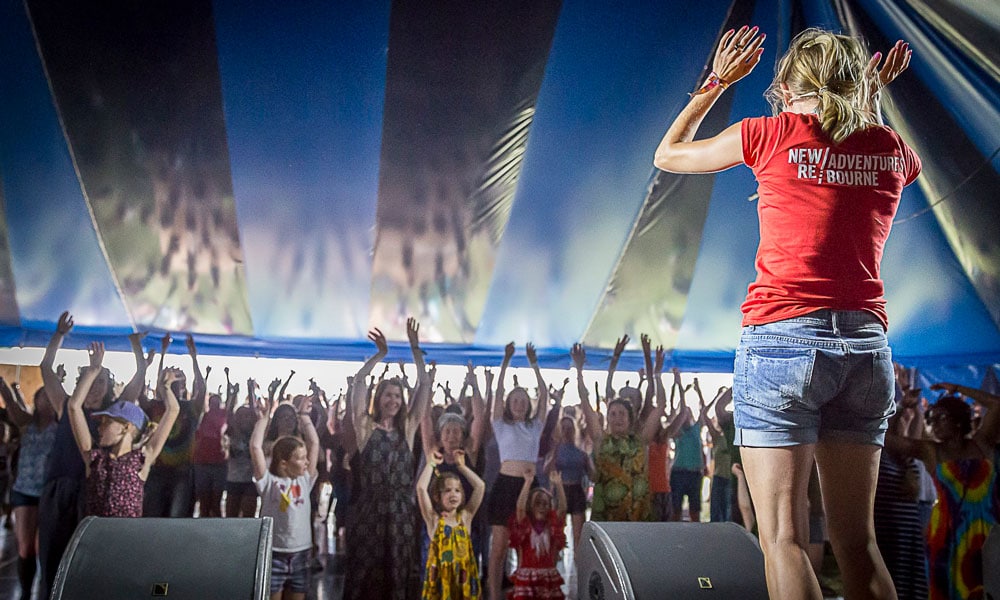 8/15 

Henley Festival's Family Sunday

Take the family to enjoy world-class performers, children's entertainers, musicians, comedians and more, all in the relaxing backdrop of this festival on the banks of the River Thames. There's the chance to learn some of the choreography from some of Matthew Bourne's much-loved ballets – Swan Lake and Cinderella – in a dance workshop, have a go at banging on 100 African drums in a Bedouin tent and the opportunities to test their knowledge in a Pub Quiz for kids hosted by favourite stand-up Patrick Monahon.

Tiny tots will enjoy a boogie at Baby Loves Disco, a dance party featuring nostalgic pop classics and feel-good dance floor fillers. There'll also be plenty of storytelling, theatre shows and live music plus plenty of places to eat, drink and be merry on site.

When/where: 9 July, Henley Festival, Henley

Price: Family tickets for up to five people are £35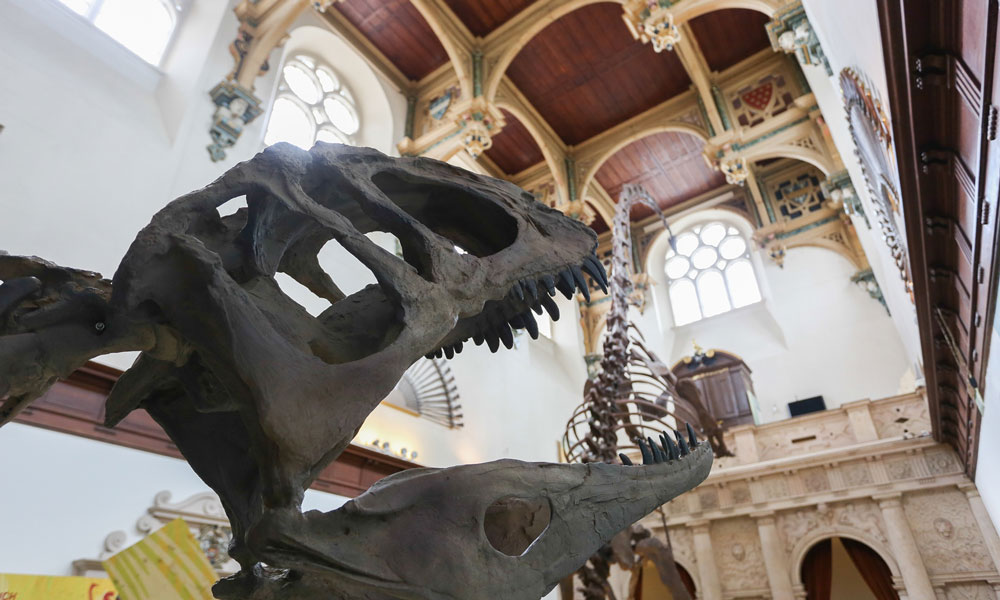 9/15

 Dinosaurs Of China
Fancy a Dino-mite day out? Well the world-renowned Dinosaurs of China exhibition is stomping into Nottingham this summer – and its roar-some! Featuring fossils and specimens, detailed replicas and 3D mounted skeletons, this magnificent exhibition has never been seen outside of Asia before.
It tells the story of how dinosaurs evolved into birds. Watch your kiddies' jaws drop as they see some of the largest dinosaurs ever including the magnificent Mamenchisaurus, a dinosaur skeleton the height of three double-decker buses. For a friendlier encounter, meet Hunter, a 4metre high animatronic Sinraptor and follow a trail of clues to hands on activities that will take children on an evolutionary journey.
When/where: 1Jul-29 Oct. Wollaton Hall, Nottingham hosts the main exhibition, with a complementary exhibition at Lakeside Arts
Price: From £7.70 adult, £5.50 child (under 5s free)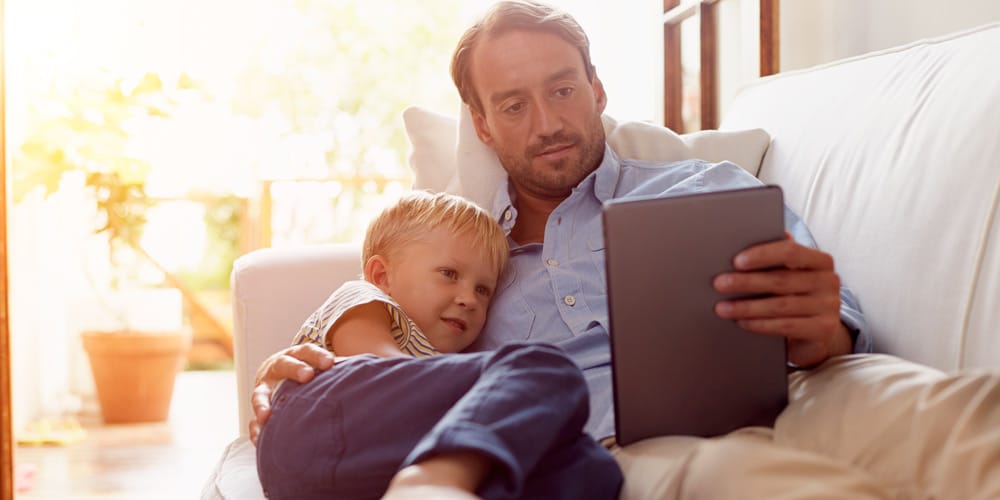 10/15

 Summer Reading Challenge
A long time off school for summer can mean young ones get out of the reading habit – so set them a challenge that makes picking up a book a lot more fun. Visit your local library and sign up to the reading challenge organised by national reading charity The Reading Agency. Every child aged between 4 and 11 years who reads six or more books of their choice from the library during the summer holidays will receive a certificate for completing the challenge plus collectible incentives and rewards for every book they read along the way.
This year's theme is Animal Agents, a group of clever creatures, specially trained to use skills and their natural instincts to unravel mysteries. Kids will love the characters, which are illustrated by Tony Ross (who draws Horrid Henry, no less). Research shows children who take part in the challenge go back to school with improved reading skills and a boost to their confidence. Win, win!
When/where: Through the summer holidays, libraries nationwide
Price: Free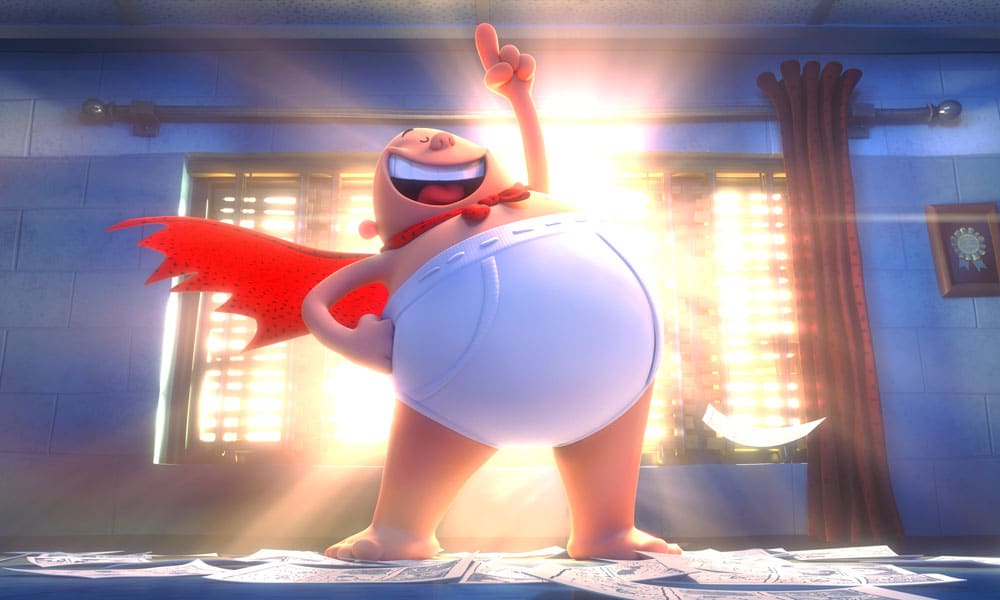 11/15

Captain Underpants: The First Epic Movie

If you're a fan of the bestselling books then you won't want to miss the first epic movie from Captain Underpants. As you'd expect, this film is raucous, subversive…and most of all, funny. It tells the story of two overly-imaginative pranksters George and Harold who spend hours in their treehouse creating comic book characters and books.

When their mean headmaster threatens to separate them into different classes, they know they need to do something fast. Using all of their wickedly hilarious imaginations, they hypnotise the principal into thinking he's a super-enthusiastic but incredibly dim-witted superhero named Captain Underpants. Can school become fun again?

When/where: From 24 Jul, cinemas nationwide

Price: Ticket prices vary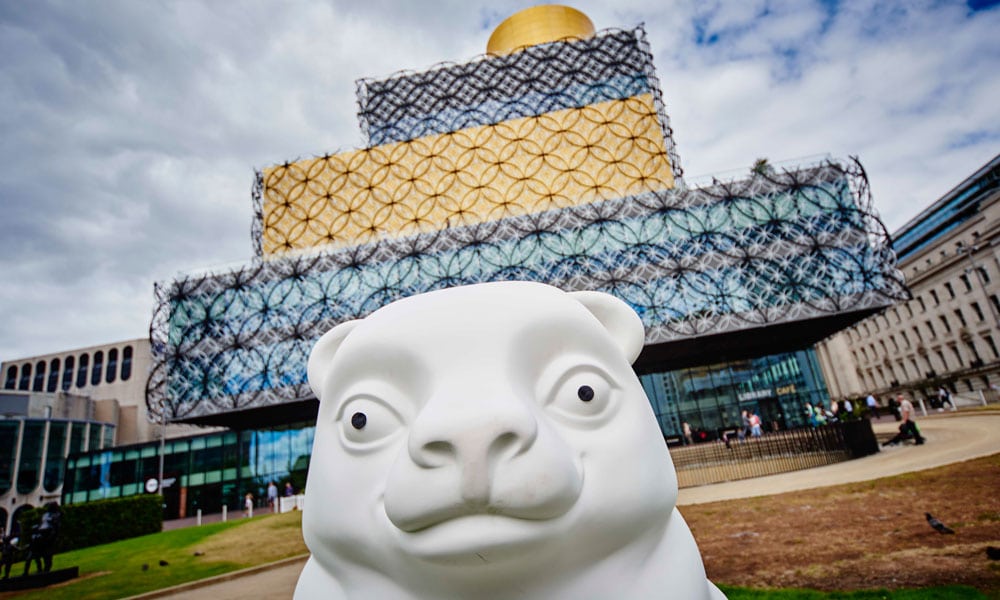 12/15 

The Big Sleuth

Birmingham is transformed into Bear-mingham this summer as bear-illiant giant bear sculptures are leaving their paw prints all over the city. Why not take a trip and see how many of the almost 100 beasts you can find? The city-wide public art trail called The Big Sleuth (did you know a sleuth is the collective name for a group of bears?) will see 165cm tall bear sculptures adorn the streets – and after 10 weeks on display, they'll be sold off at auction with the aim of raising more than £500,000 for Birmingham Children's Hospital Charity. Each bear is designed by professional or up-and-coming artists and you can expect to see characters such as 'Mary Beary's Soggy Bottom,' 'Bear Necessities,' and 'Straw-Bear-Y.'

When/where: 10 Jul – 17 Sep

Price: Free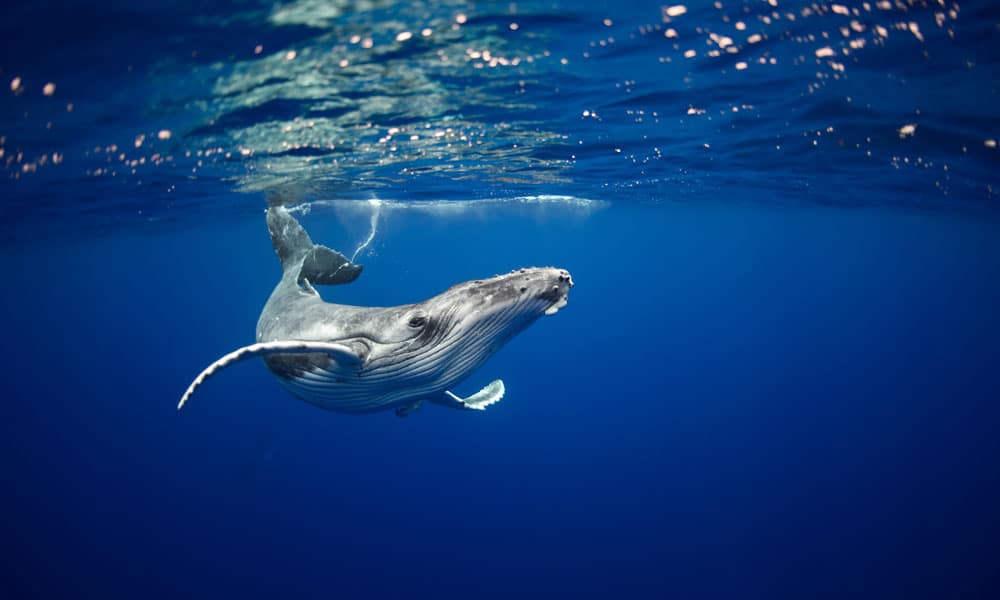 13/15

 Whales!
Dive into the mysterious underwater world of whales in a new family exhibition opening at the Natural History Museum. The show opens to complement the newly transformed grand Hintze Hall, which features a gigantic blue whale skeleton plunging through the heart of the museums iconic main hall. See more than 100 specimens including skulls that reveal how whales sense, a sperm whale stomach that shows how they breathe and digest food, flippers from a blue whale, complete skeletons and more.
Get up close to huge creatures including a vast sperm whale, the largest toothed predator on earth often the length of a double-decker bus. And see smaller cetaceans such as a compact 1.5 metre long porpoise. There's also the chance to learn how whales are sociable mammals that communicate across vast distances with sounds and songs to attract mates, plus explore how their complex brains mean they can experience a range of emotions.
When/where: Opens July 14
Price: Cheapest prices are online: Adult £11.50, Child £7.50, Family £30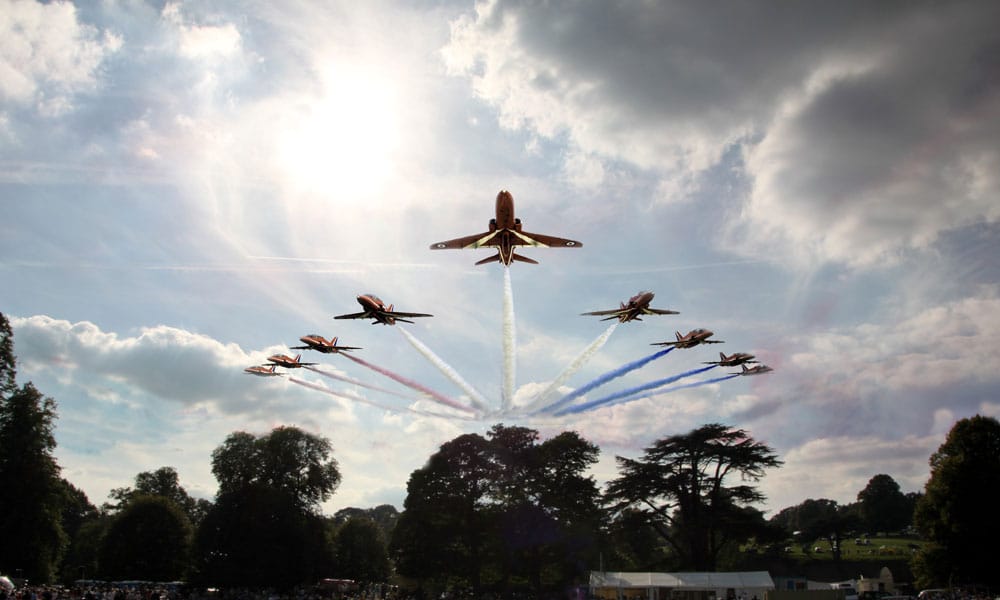 14/15

 Holkham Country Fair
A celebration of all that's great about the British countryside, the Holkham Country Fair features fantastic show ground events alongside over 100 stands for foodies and shoppers. This year's Grand Ring entertainment includes Dhzigitovka! The Way of the Cossack Warrior, which showcases amazing horsemanship, precision and skill in a fast-paced stunt-riding extravaganza. The Red Arrows – the RAF Aerobatics Team – will take centre stage on the Sunday with a show-stopping display of fearless flight.
There'll also be vintage cars on display, falconry demos, clay-pigeon shooting, Gundog displays, a Lurcher show, Ferret show and racing, children's vintage fairground plus the chance to try traditional crafts such as willow weaving and blacksmith's crafts. Feeling more adventurous? Then you won't want to miss the chance to whizz through the park on a 60metre long zip wire ride.
When/where: 22-23 July, Holkham Hall, Norfolk
Price: £18 per day, under 15s free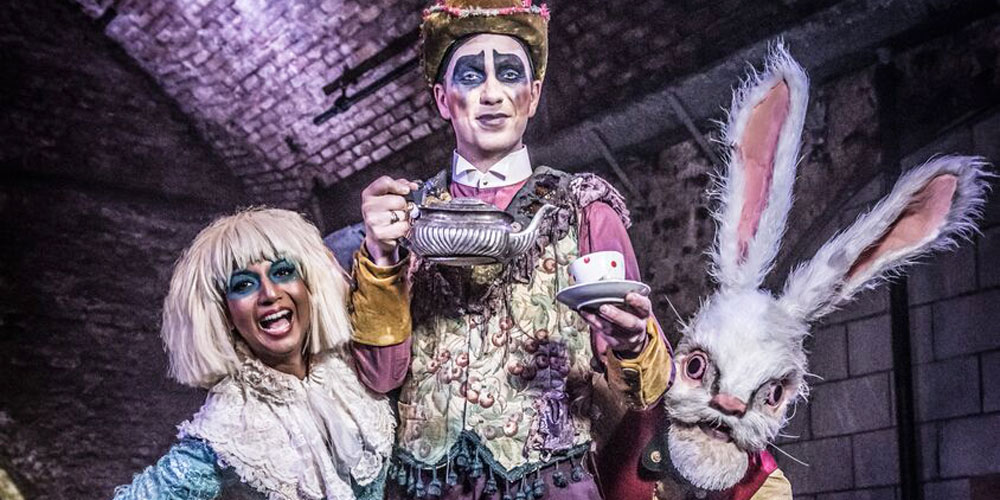 15/15

Foyles Storybox Festival

Enjoy three weeks of storytelling celebrations with dozens of events across Foyles bookstores around the country. Events differ across the stores, but you can expect special encounters with your favourite characters such as The Gruffalo and even get to attend a Cat in The Hat party inspired by the classic Dr Seuss books. There'll be phizz-whizzing treasure hunts, a Where's Wally party, writing and illustration workshops, Harry Potter celebrations, a chance to design your own sweets in the Ronald Dahl invention room, design a Beatrix Potter cake and card, decorate biscuits, meet the White Rabbit and lots more.

Older children can attend Young Adult literature talks with authors too and don't miss the chance to fall down the rabbit hole at Foyles Charing Cross Road for a magical snapshot of the smash hit interactive production Adventures in Wonderland.

When/where: 23 Jul-13 Aug, Foyles bookshops in London, Bristol and Birmingham

Price: All events are free to attend but book your tickets beforehand