Family camping holidays in the UK are going to be big this spring and summer. If you're planning one with kids for the first time, we can tell you they're amazing adventures, if you get the basics right. Take a look at our top 10 tried and tested tips for fuss-free, high fun family camping holidays, wherever you're pitching up with kids this year.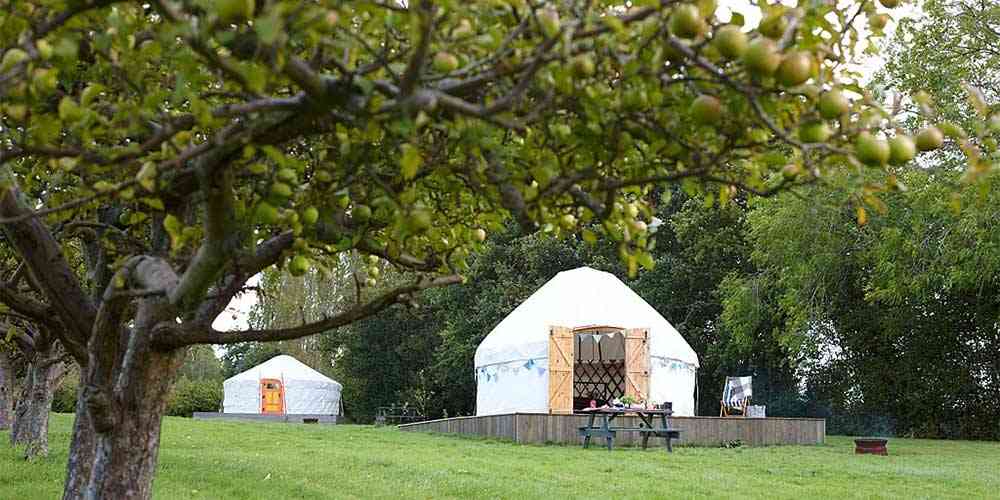 1.

Choose your campsite with care

First rule of family camping holidays: pick the right campsite. Some locations are fully equipped with all the facilities you need, but others can fall short, leaving you to brave the elements alone. Check that there are toilets close by – on your relaxing, stress-free getaway, you don't want to be traipsing kids across fields by torchlight in the middle of the night.

Consider your cooking plans, too. If you have idyllic visions of toasting marshmallows and telling spooky stories around the campfire, double check the site rules. Many have banned fire making, and some have even forbidden the use of barbecues.
Take a look at 10 UK counties for family camping holidays in 2021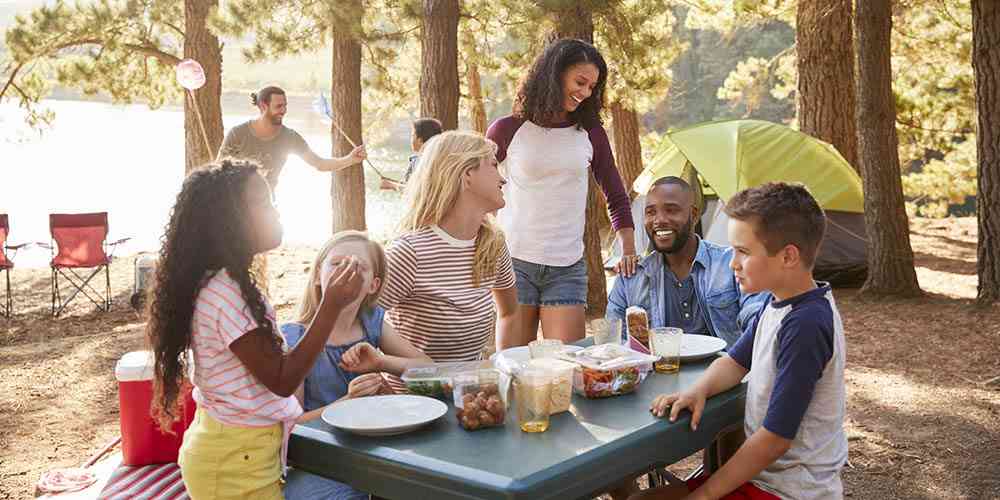 2.

Look for family-friendly atmosphere
Families aren't the only ones wanting to pitch-up and enjoy the great outdoors. Different campsites attract different campers, making some places less child-friendly than others.  Do some research and check online for user reviews. Several family festivals plan to go ahead in July and August this year and they're always good for family camping holidays because you already know that you and the kids are catered for and your neighbours are likely be other families too.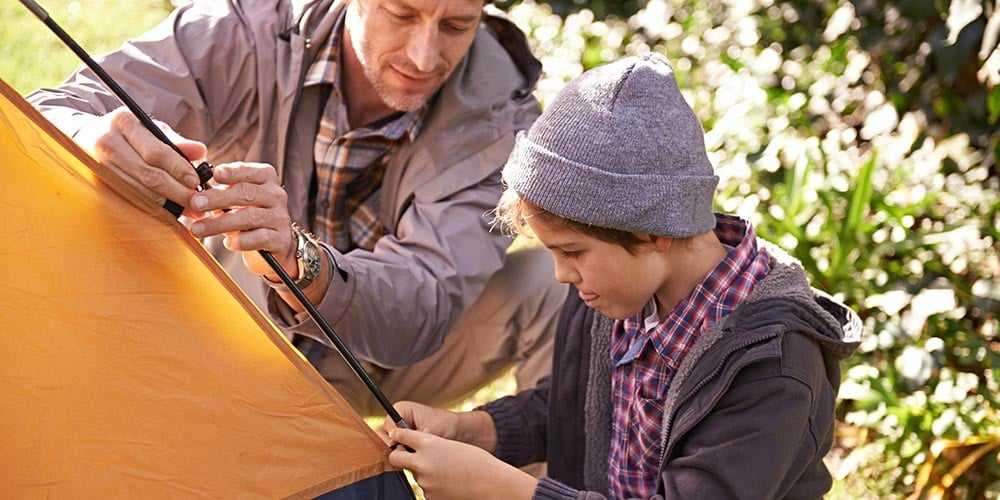 3.

Pick the perfect tent for your family 
First timers to family camping holidays shouldn't be tempted to buy a large, technical tent. Big doesn't always mean better and the more extras a tent has, the more complicated it will be.  Opt for one that's roomy when it's up, but small enough to pack easily into the car. Convenient pop-up tents pretty much remove the fuss of fighting with tent poles and pegs: many are now as sturdy and hardwearing as traditional tents. And these days, lots of UK campsites also have glamping options if you'd prefer to take the construction phase out of family camping holidays altogether.
Take a look at UK National Parks for family camping holidays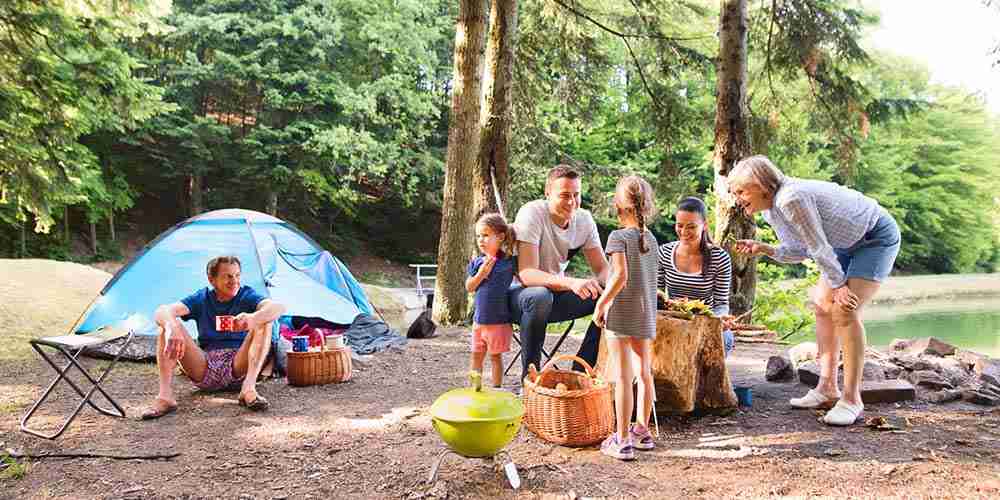 4.

Making multi-gen family camping holidays work
Unlike expensive resort holidays, good value camping allows for larger family parties. Take the opportunity to bring the grandparents, cousins or friends along, and spend some quality, time together – something most families are really looking forward to in 2021.  There are practical benefits like sharing cooking, childcare, driving and costs. And if you don't want to share everything, take separate tents for privacy at night. Or invest in connectable tents which let you create your own, personal sleeping spaces. 
Take a look at Qube Tents for family camping holidays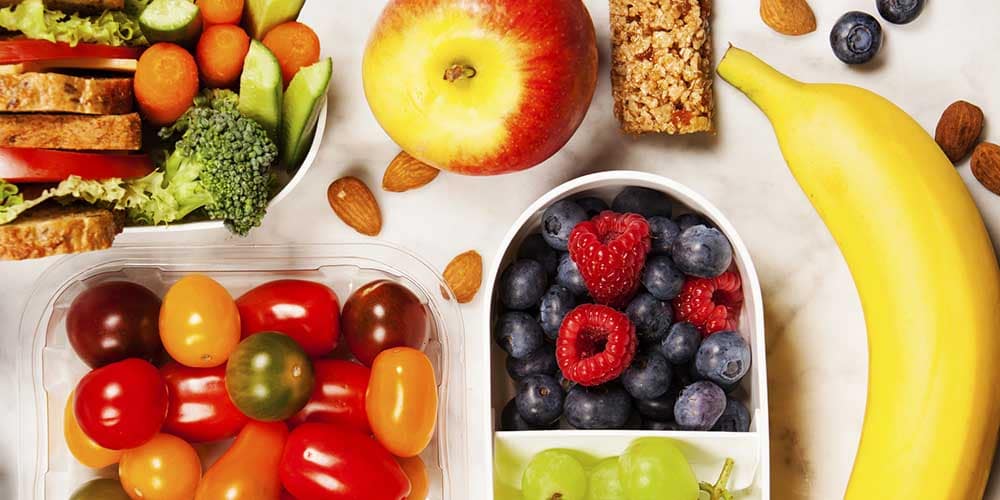 5.

Prep at least some food in advance
Cooking before you leave can cut down on campsite chores, as well as provide a handy solution to any barbecue bans. There are heaps of recipes online for dishes that can be eaten cold. Try basics like pasta salad with baby tomatoes, spicy quinoa and black bean taco filling or just put together some peanut butter sandwiches. Food prep works well for overnight stays, but if you're staying any longer, invest in a coolbox to make sure everything stays fresh and safe. 
Take a look at 11 magical UK islands for family camping holidays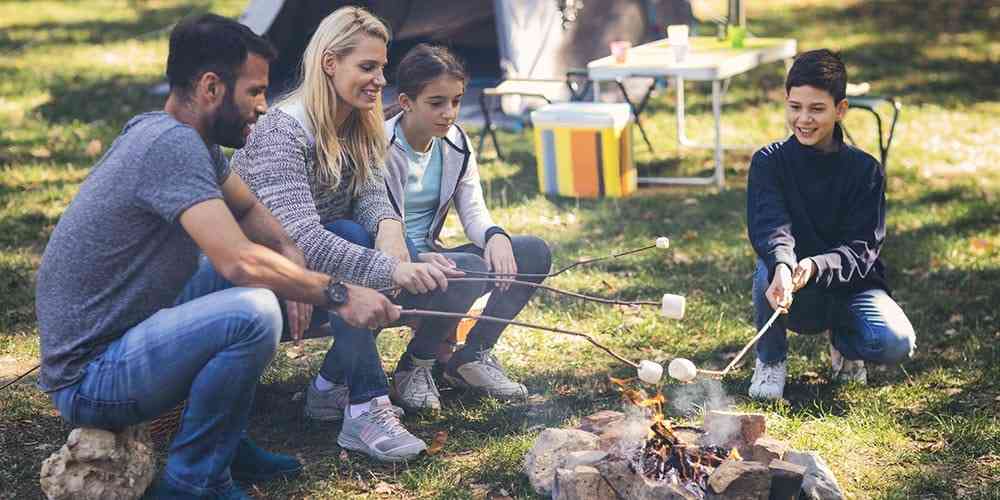 6.

Spice up your campsite cook-out skills
Planning to cook your meals on site – if you're allowed – can conjure up some classic camping spirit. Nothing says camping quite like fire-roasted hot dogs and tinned baked beans, but if you want to get more creative, there are plenty of surprising food hacks to try out. Did you know that you can bake muffins in an orange peel? Or fry French toast in a sheet of tin foil? You can even make pizza in your own DIY oven.  Whether you want to keep things simple or test out new tricks, bringing seasoning will make any dish more interesting. Keep them in small boxes (even empty Tic Tac boxes will do!) so that you only take what you need.
Take a look at 15 beautiful UK beaches to visit on family camping holidays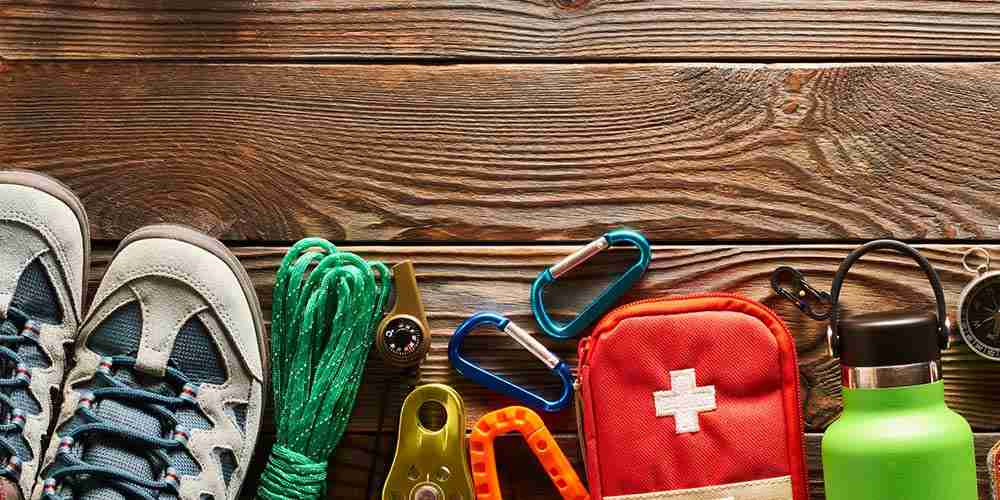 7.

Make safety a priority
Camping can be liberating, but it does come with risks. First aid kits are essential, especially if you're staying in a remote area. Insect repellent, though often overlooked, will ward off any discomfort and prevent bites that could easily become infected. And be sure to prepare for the Great British weather, and bring along sun cream, after-sun, plus a dry change of clothes.
Take a look at Wales for family camping holidays this year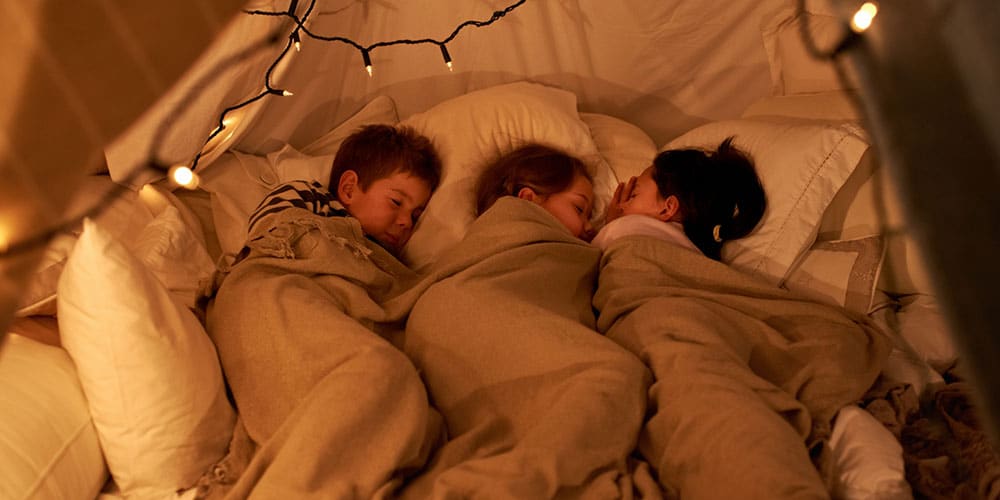 8.

Get a good night's sleep
After a hard day of hiking and outdoor pursuits, you'll want to get a peaceful night's rest. One of the most comfortable sleeping options is an airbed, which will keep you off the cold ground and provide some extra cushion for tired backs. Special airbeds for children are built with raised sides, so that they won't roll onto the floor when dreaming of their magical forest escapades. Bring your own pillows from home, plus a warm sleeping bag, and you can save counting sheep for the daytime. Glamping does take care of this for you with options including fold-out camping beds or ready made-up airbeds, you can just turn up and chill out.
Take a look at Scotland for family camping holidays this year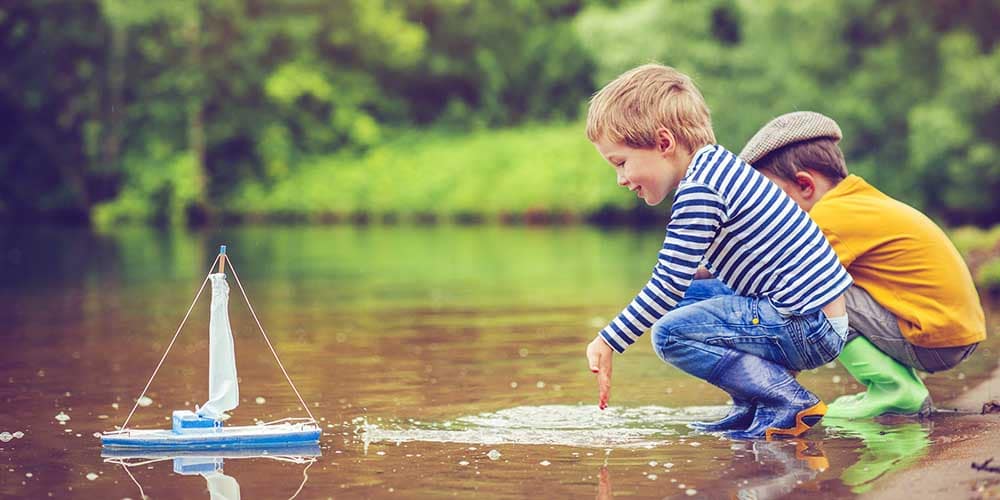 9.

Don't forget to back holiday entertainment
Kids know how to keep themselves entertained. With their wild imaginations, even the most basic of fields will become a playground. If you're staying for longer than a day, though, this excitement can fizzle out in minutes and leave you with restless, unhappy campers. Bring other things to keep them occupied – even a humble football can do the trick. On rainy days, toys, books and crafts will be welcome saviours.
Take a look at England for family camping holidays this year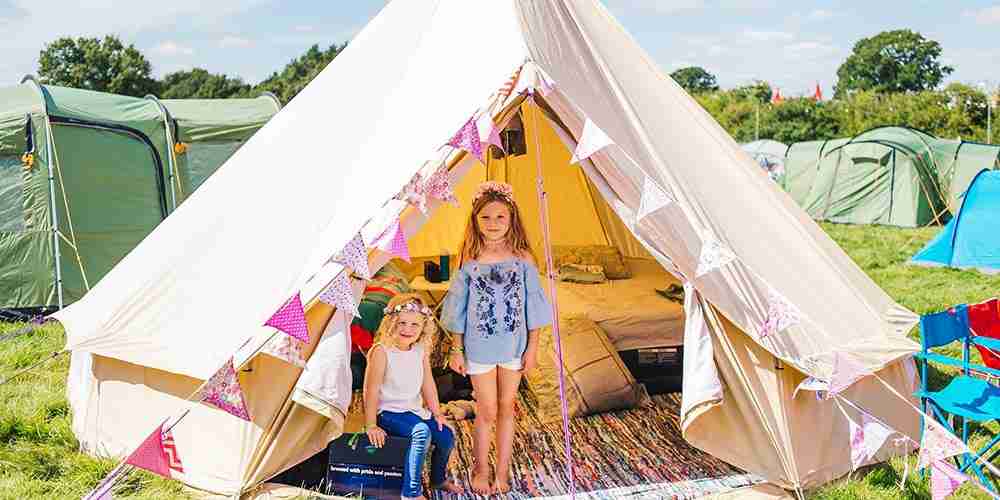 10.

Glamping is a fun intro to camping for kids

Camping brings you back to nature, but it doesn't have to be basic. On this type of trip, it's you who controls the budget, and the kind of experience you'd like to have. Glamping trips are rising stars of the holiday world, and provide a happy medium for those who want both the wildness of the outdoors and their usual comforts. There are dedicated glamping sites with luxury tents to rent, all set-up and ready to go. If you'd rather take your own tent, you can always add a little DIY sparkle. Fairy lights, scented sprays and quality double airbeds can transform your simple shelter into campsite enchantment.

Looking for more UK summer staycation ideas? Find luxury glamping holidays in Wales for eco-conscious families And don't forget to follow Family Traveller on Instagram and Facebook and share your staycation inspiration – or just say 'hi'.