What better way to have fun, get fit and spend quality time together than getting stuck into a family race? We've rounded up our favourite running and obstacle-course races that will give the whole family something to look forward to and train for.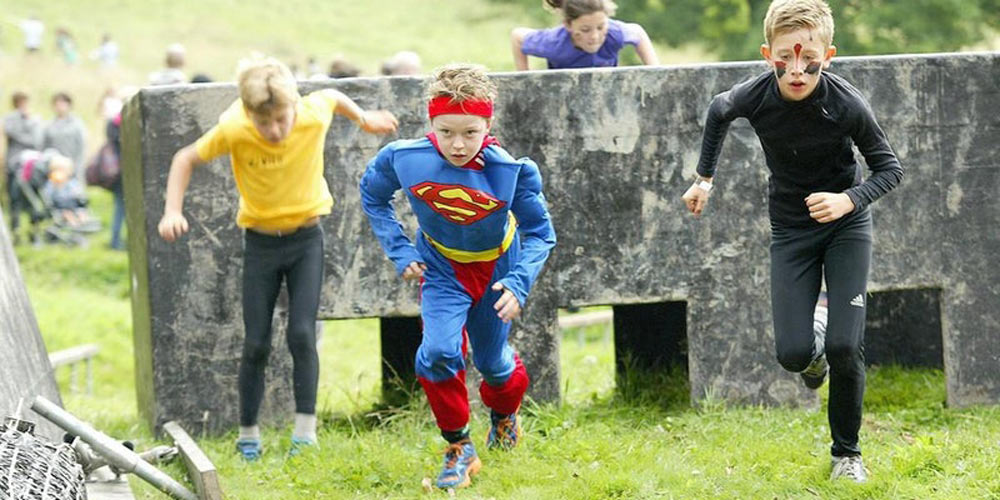 1/12

Ultim8 Warrior, Falkirk, April

Kids will love the unique take on an obstacle course with this Ultim8 Warrior race. 20 obstacles are in participants' way to overcome including warrior-themed items such as wrestling with Thor, lugging Roman shields and carrying sponges as weapons to throw at parents! Other obstacles include spider webs, climbing nets, ramps, walls and more. All children receive a Viking Warrior Medal for taking part. There is a 1 km race for those aged 4-6, a 2 km version for 7-9 year olds and a 3 km track for children aged 10-13.
For more information and to book visit Eventbrite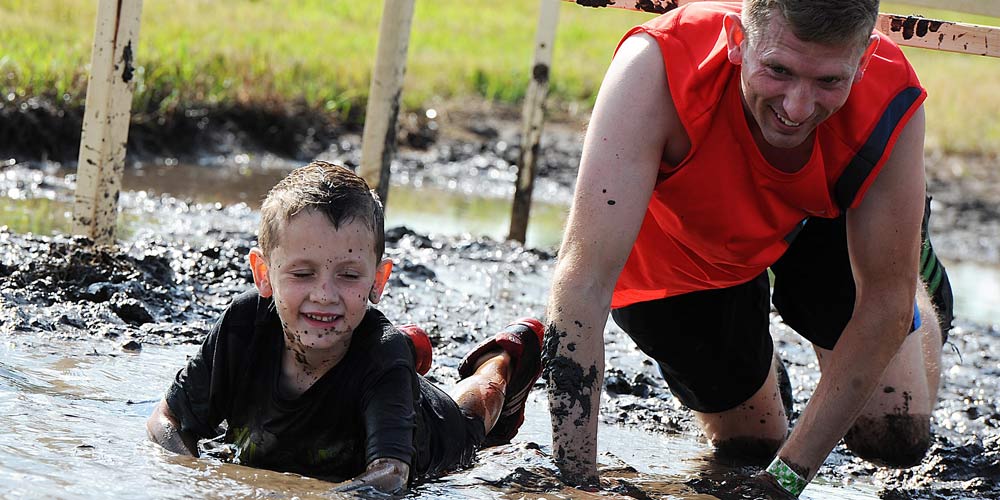 2/12

The Mini Mudder, worldwide

After they've watched Mum and Dad getting stuck into one of the toughest races around, it's time for the little ones' turn! Kids can take part in a mini one mile version of the Tough Mudder, using skills and teamwork to slip and slide to the end. Obstacles include monkey bars, hay bales, slippery hills and muddy tunnels to crawl through! Entry is simple; once you've purchased an adult Tough Mudder ticket just buy your Mini Mudder entries through the 'Merchandise' section.
Ages: 7-12 and over 1.1m
Price: £10
For more information and to book visit Tough Mudder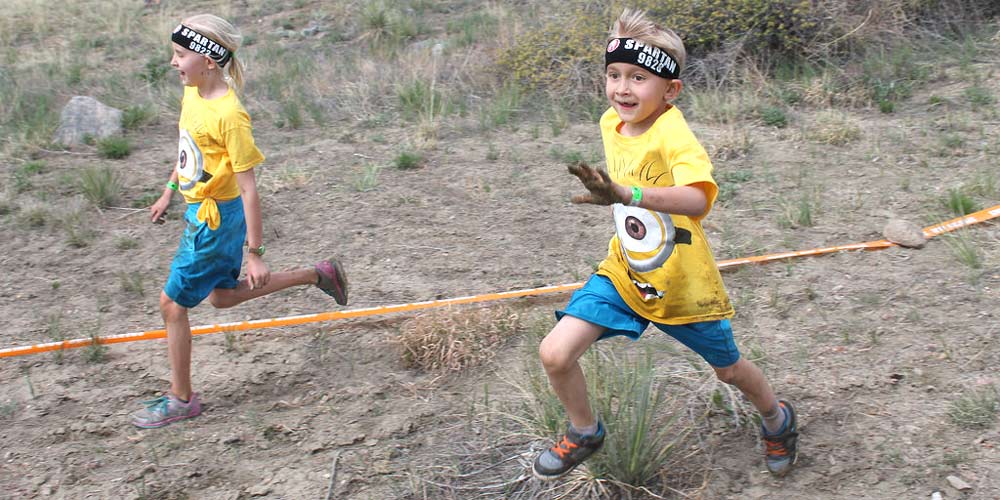 3/12

The Spartan Kids' Race, nationwide

The mission of the Spartan Race organisation is to "inspire kids to get outside, be active and enjoy themselves." Sounds perfect to us! Set in scenic countryside locations the Spartan kids' races are a 1.5km-long combination of running, obstacles and teamwork to help kids engage with fitness and each other. What's more, every competitor receives a medal and a t-shirt to help preserve the memory of their accomplishment.
Ages: 4-13
Price: A Trifecta Pass (three races) costs £45, a Season Pass (unlimited races) costs £60
For more information and to book visit Spartan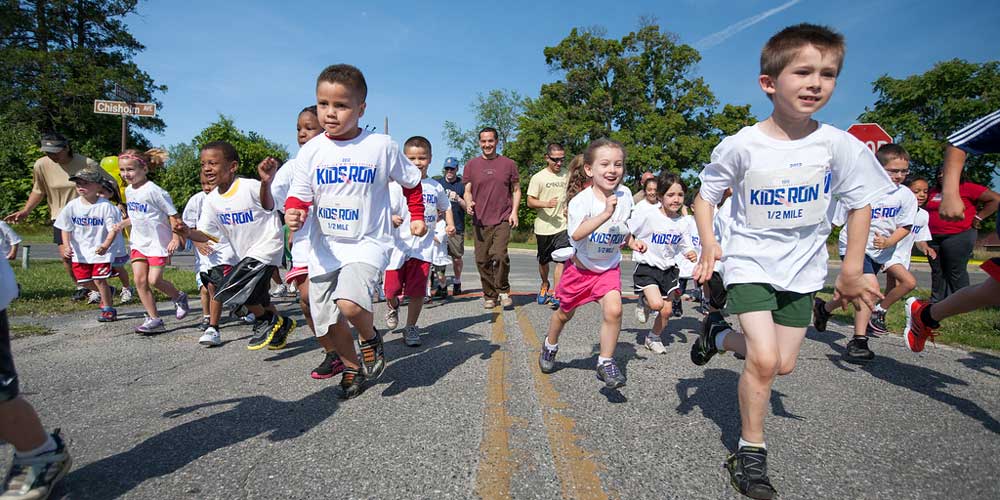 4/12

UK Triathlon Fun Runs, nationwide

The UK Triathlon company offers several fun races for kids to get involved in, from beginner-friendly Fun Runs to Triathlons, and Duathlons for those in between. The Fun Duathlons incorporate grass running and cycling tracks for safety and the distances are graded according to age, from a split 400m run and 750m cycle for 5-7 year olds up to a split 3km run and 4 km cycle for young teens. The Triathlons are similar with an added safely roped freshwater lake swim. Every participant receives a medal so all the kids can go home knowing that they are champions!
Ages: 5-13
Price: £20 per entry
For more information and to book visit UK Triathlon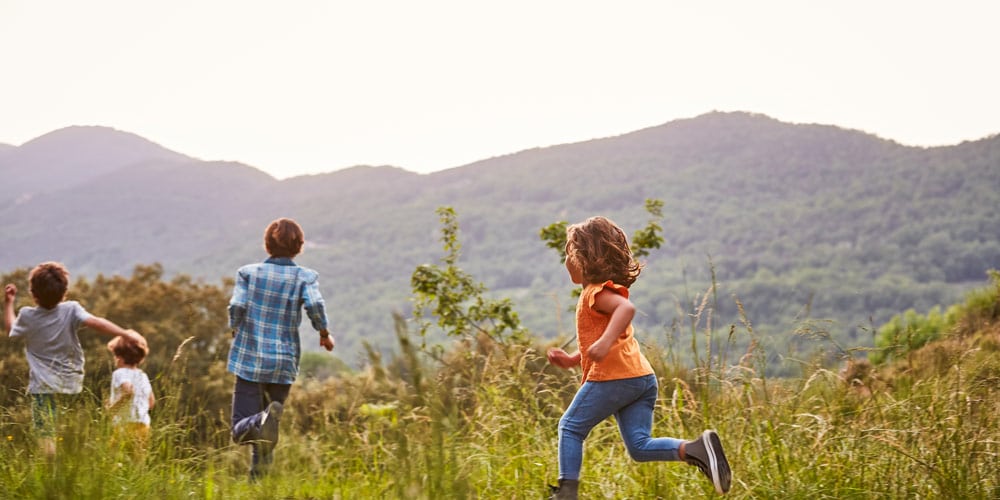 5/12

Something Wild trail runs, Devon

The Something Wild trail running festival incorporates fun runs with forest school and wild Ultra marathons for adults. Kids can take part in 1 km or 2 km races and then head to a wonderful forest school session while parents take on the longer runs. The forest school sessions include activities such as making leaf garlands, creating clay and nature models, nature treasure mobiles and cooking treats like baked apples, popcorn, fire bread and hot chocolate.
Ages: 8-11
Price: £4 for 1km and £5 for 2km
For more information and to book visit Something Wild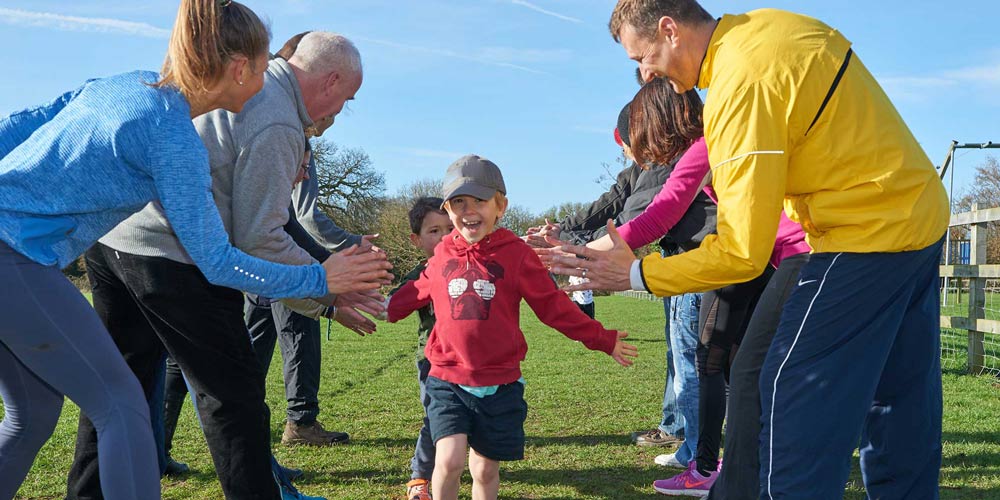 6/12

Kids Run Free In The Parks, central and south-east England

Inspired after seeing children standing at the sidelines of the popular 5km park runs, founders Martine Verwejj and Catherine O'Carroll decided to set up something specifically for little ones. The Kids Run Free races allow kids to run as much or as little as they like, picking up rewards and encouragement on the way and encouraging health, fitness and fun! Simply bring a drink and snack as well as suitable footwear for your little one (races go ahead in rain or snow!) and watch them race.
Ages: All ages
Price: FREE
For more information and to book visit Kids Run Free
7/12

Human Race, nationwide

From SuperTri events to Scootathlons, the Human Race organisation puts on events for kids all over the UK. Children can participate in Triathlons (including themed BananaMan triathlons and open water triathlons), fun runs and scooter races for tots.
Ages: 4+ years
Price: From £19
For more information and to book visit Humanrace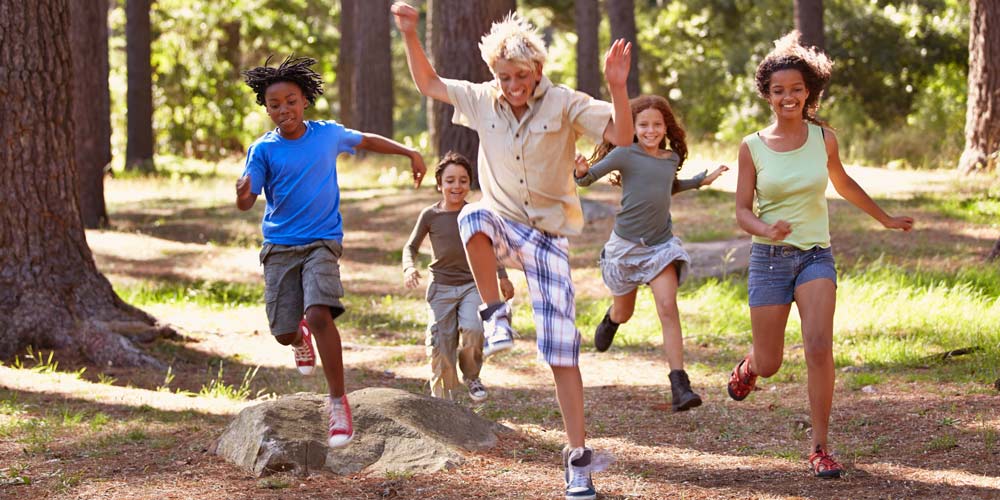 8/12

Race for Life Pretty Muddy Kids

Get fit and join in the fight to beat cancer- what better reasons could there be for joining in Cancer Research UK's Pretty Muddy Race for Life? Kids will slip, slide, run and jump over and under the obstacles along the 5km course, looking forward to the grand finale of the giant Mud Slide! There are signposted shortcuts available for kids wanting to do a shorter race, and race helpers will make sure that they still get to do the slide at the end.
Ages: Up to 12 years and over 1.2m
Price: £10 per child
For more information and to book visit Race for Life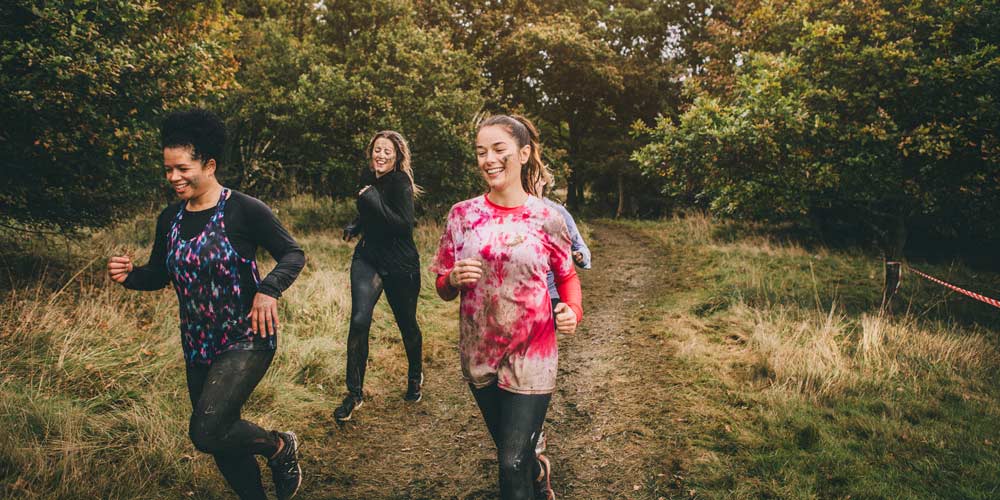 9/12

Inspire Races Steeplechase, Norfolk, May

Kids will love racing around this mini version of the Inspire Steeplechase in Norfolk. Following a 1.5km course, participants will get to out-manoeuvre each other over 15 fun obstacles. Scrambling, crawling and wading are all part of the frolics, including two refreshing river wades to help little ones cool off! Everyone receives a medal (and a high-five!) and there are merchandised hoodies and t-shirts available for purchase to mark the day.
Ages: 4+ years
Price: £15
For more information and to book visit Inspire Races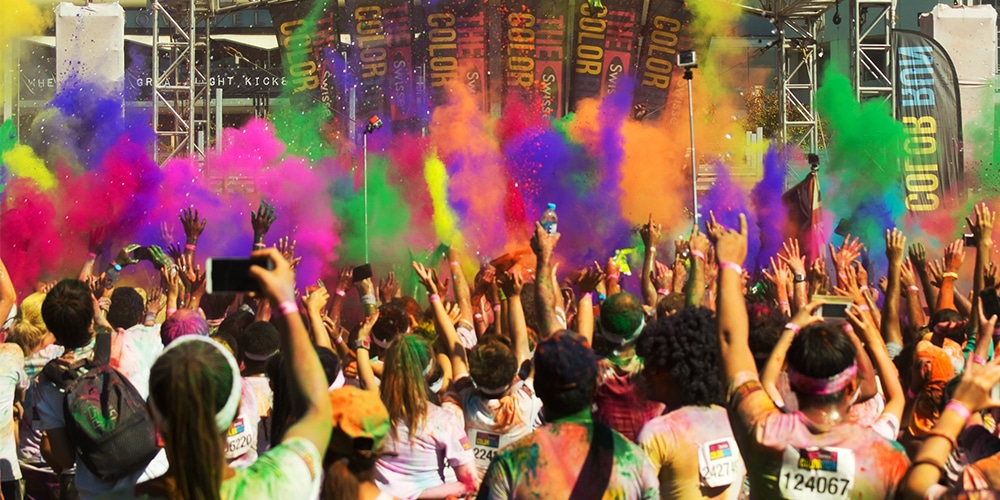 10/12

Colour Run, Dorking, June

Kids and adults alike will love creating a rainbow in support of the Rainbow Trust at the Colour Run. Adults have a 5 km run to look forward to and kids can take part in a 1 km loop that will see them getting splashed with five colours by the end of the race. Runners will receive a free white t-shirt to wear for the race and a free cup of colour at the end to make a huge rainbow plume! There is also face painting, biscuit decorating, a tombola and a bouncy castle as well as plenty of refreshment stalls.
Ages: 6+ years
Price: £16 per child
For more information and to book visit Inspire Races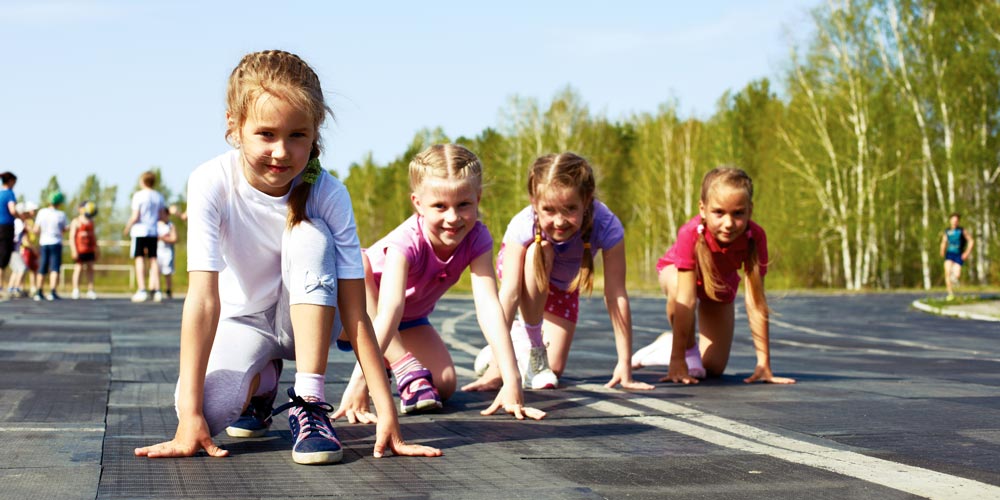 11/12

Junior Parkrun, nationwide

The free 5 km Parkruns have become exceptionally popular across the UK as events that are ideal for beginners and semi-pro racers alike. Children can take part in the Junior Parkrun, running a 2 km course that is manned by volunteers to ensure everybody stays motivated and on track. Participation is free, so what are you waiting for?
Ages: No age limits
Price: FREE
For more information and to book visit Junior Parkrun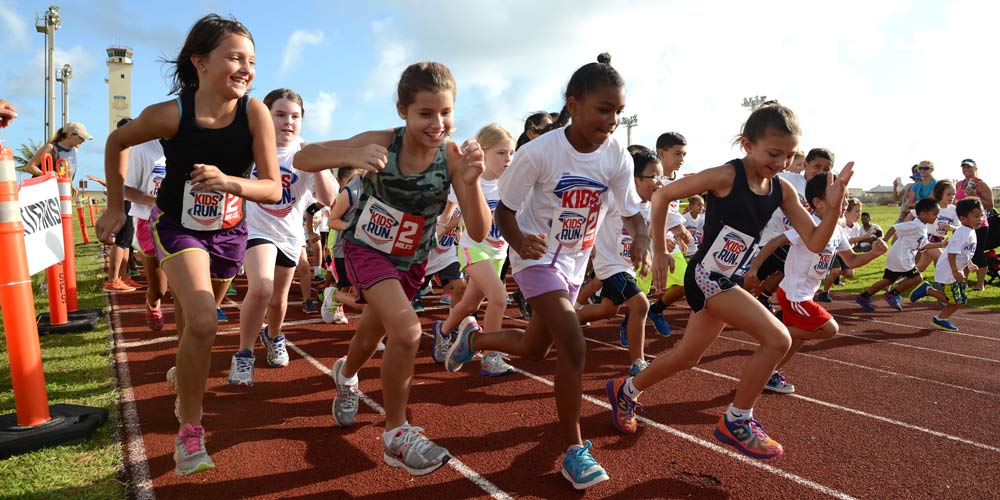 12/12

Surrey Half Marathon Kids' Run

While parents and older siblings go all-out in the Surrey Half Marathon, young attendees can earn their gold medal by taking part in the kids' race. Following a 2km track, little ones aged 6-16 can put their running skills to the test in a safe, fun and friendly environment. The track is on a flat road and if little ones would like to run with a parent or other chaperone that is A-OK!