Windsor is always a hot spot for family travel because of the beautiful scenery, child-friendly activities, huge array of food and drink and, of course, the chance to spot a princess. Kate Wickers gives her top 10 tips for a royally good family trip to Windsor.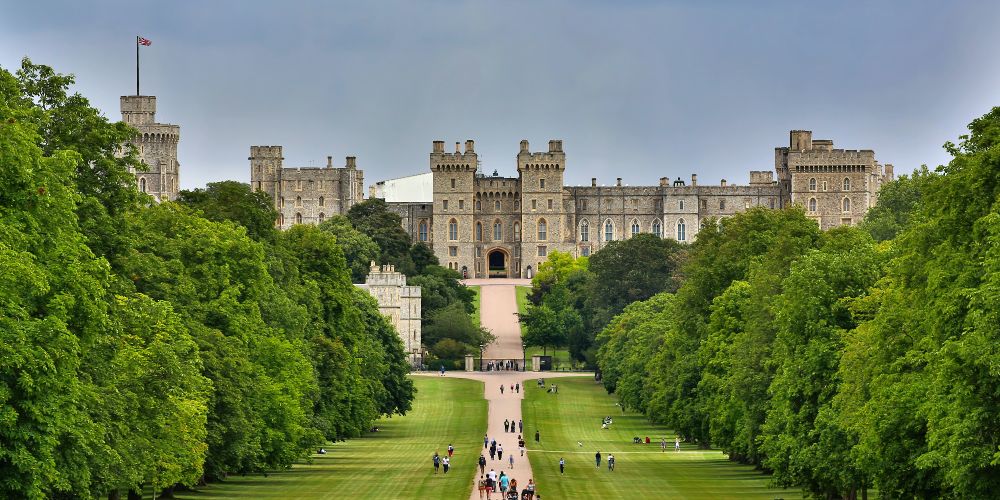 1/10 

Windsor Castle

No family trip to Windsor is complete without a touch of royalty. When you arrive, check out the Round Tower to see what's flying from the flagpole. If it's the Royal Standard (red, gold and blue with lots of lions) then the Queen's at home! She's here most weekends and much of May and June and – fun fact – she's the 39th monarch to have lived here since William the Conqueror founded the castle in the 11th century. You probably won't bump in to her Majesty on her way to the loo but it's nice to think you might. Highlights include Queen Charlotte's dolls house and the delicate carving of Hindu elephant god, Ganesh, plus look out for the medieval grotesques (also known as ugly stone carvings that decorate the chapel roof) with their bulging eyes and poking tongues. In St Georges Chapel ask one of the guides to show you the 15th century version of CCTV – a tiny window in the vaulted ceiling used to keep an eye on the chapel's alms (donation) box. In the gift shop you'll find toy corgis and gorgeous guardsman pyjamas to take a piece of the royal life home with you.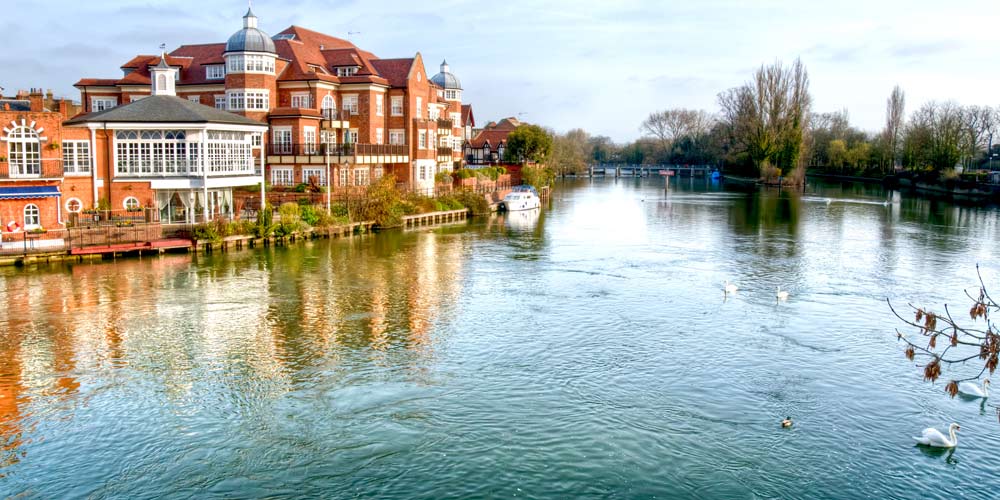 2/10 

River Thames

The Queen owns all the swans on the River Thames – there's even a warden to care for them. Although not quite in the same league as her corgis, they still have attitude – hissing and pecking at every passer by. Buy a bag of bird food at the no-frills riverside Mamma-Mia Café (and grab a yummy Italian ice cream for yourself) to make swan-shaped friends before hopping on a French Brothers riverboat cruise. Alternatively, from April 1st there are rowboats and small motor boats to hire by the hour from John Logie Boats and in summer months there are also whisper boat trips that carry passengers in to smaller tributaries, such as Cuckoo Weir, where Eton boys, until the 1950s, were allowed to swim. The newest way to mess about on the river is with Windsor Duck Tours – an amphibious vehicle that gives a tour of Windsor both on land and water.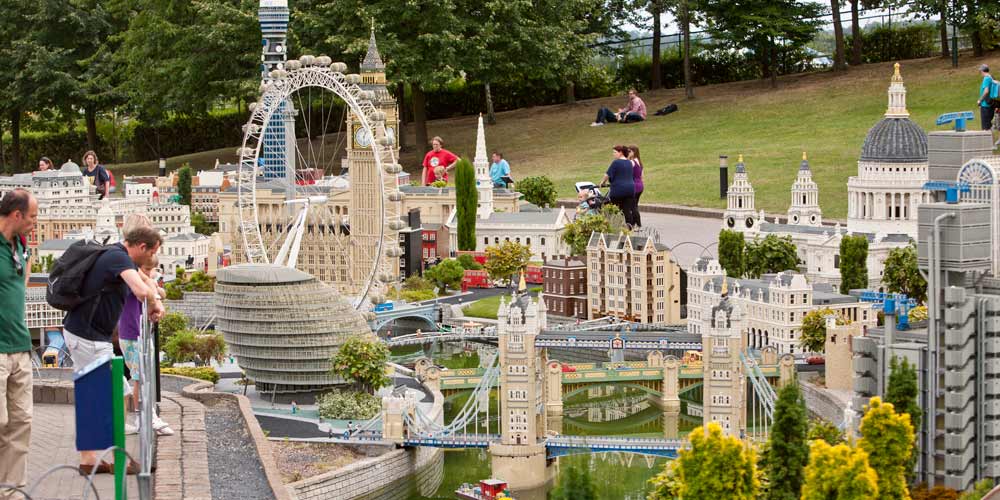 3/10 

Legoland

Who knew that a tiny brick made of plastic would become the world's favourite toy? The Danes did, and they opened their second Lego themed amusement park in Windsor in 1996, just 10 minutes drive from the town centre. There are 55 rides, attractions and live shows (don't miss the Pirates of Skeleton Bay stunt show) and in summer bring your swimming gear for Drench Towers, the biggest water play structure in the UK, designed for maximum soaking. New for this season is Lego Reef, a digital aquarium and the chance to build with virtual Lego and Explore The World is new at Miniland with new models such as the Taj Mahal and Beijing's Forbidden City.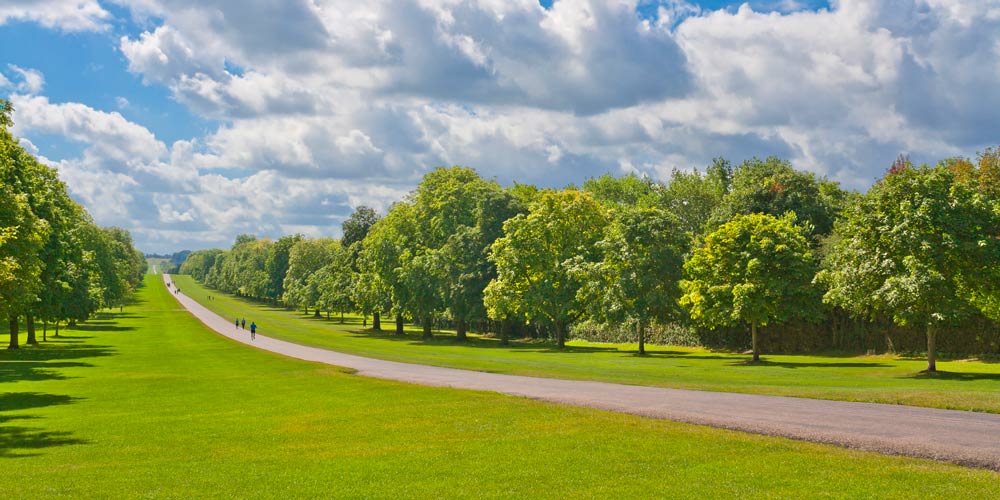 4/10 

Windsor Great Park

Strolling (or scooting) along The Long Walk is a lovely way to spend an afternoon. The idyllic horse chestnut lined 2.6 mile path runs from the George IV Castle Gates down to the Copper Horse statue of George III, in Windsor Great Park. Once through the white gates look out for the 500 red deer and two buff stags that graze here. From the statue there are far-reaching views back to the castle and beyond; look out for Wembley's iconic arch and the city skyscrapers. It's only a 15-minute stroll to the idyllic and child-friendly Fox and Hounds pub, where they can call you a cab to return to Windsor if little feet get tired.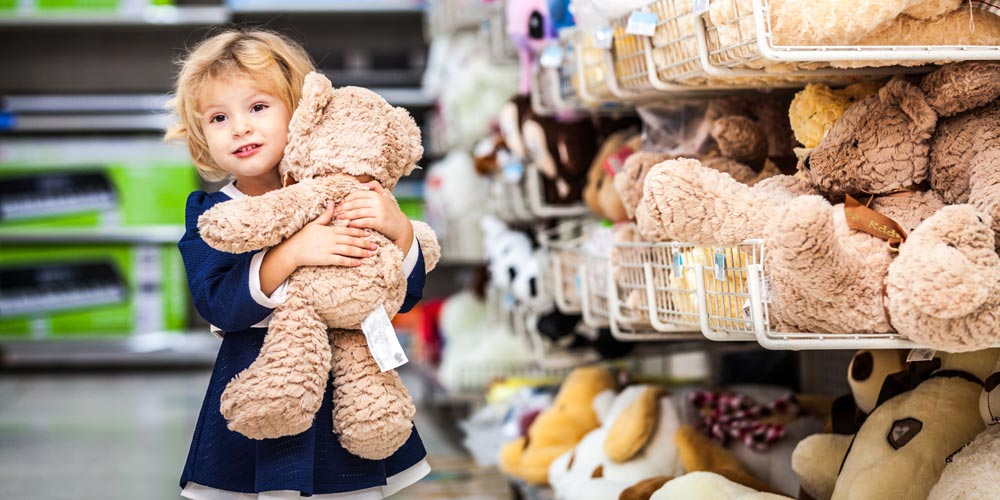 5/10 

Toy Shopping

Don't miss the fabulous toy department in Daniel Department Store – a family run business celebrating its centenary in 2018. This is how toy departments should be. Find everything from pocket money goodies for under £1 like pencil gonks and yoyos to precious collectibles such as special edition Hornby trains and Steiff bears, costing around £200. In keeping with its Windsor heritage, their bestseller is the Playmobil Coldstream Guard figure. In the Lego section you can pose for a photo with a life-size guard made of Lego, complete with busby, specially commissioned by the store.This summer, Monopoly is launching a new Windsor version of their board, inspired by Prince Harry and Meghan Markle's wedding. Daniel will not only stock it but are rumoured to be on the board itself.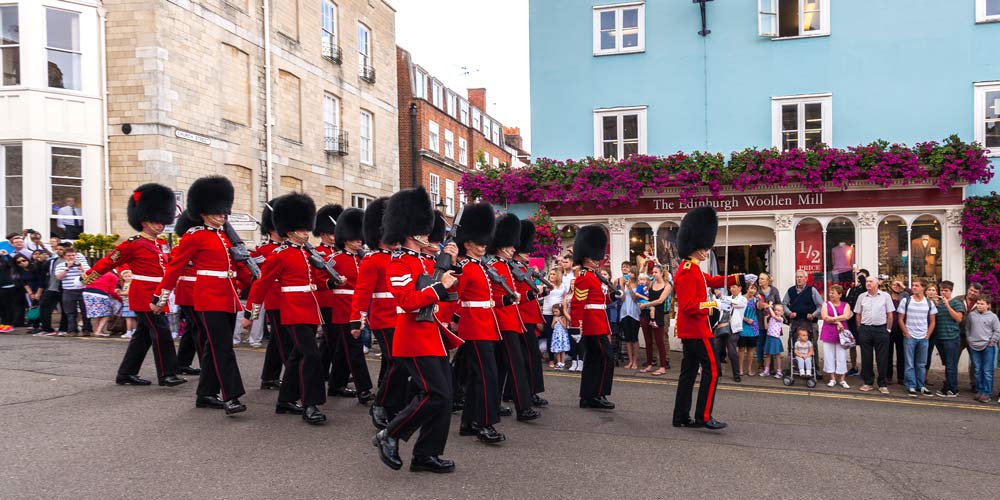 6/10 

Guard change

If you don't see them, then you'll definitely hear their noisy, drum-banging, bagpipe blowing, flute-tooting affair. The New Guard set off from Windsor Barracks on Sheet Street at 10.45am and marches through the town to the castle, with the band playing a rousing medley to stride in time to. To see the actual change over you must be inside the Lower Ward of the castle. The Old Guard march back to the barracks at 11.25am.
Check the guard change schedule at Changing-Guard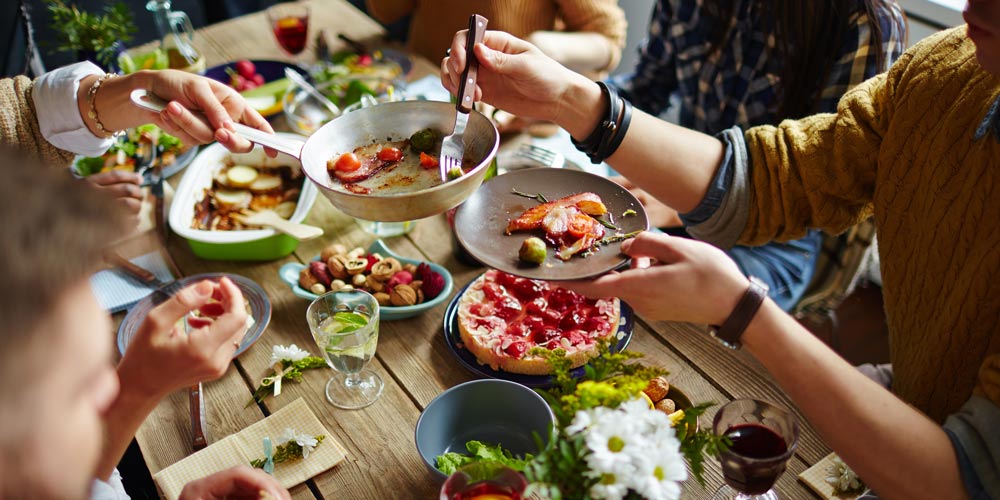 7/10 

Eat local

Ignore the chain restaurants that line Windsor's well-beaten tourist trail on the High Street opposite the Castle. Head instead to Sebastian's, tucked on Goswell Hill off the top of Peascod Street (the main shopping street), a lovely Italian restaurant where home-cooking counts. Or pop in for a burger at Burger Stack on St Leonard's Rd (a favourite hang out for locals) for homemade patties and delicious milkshakes served in jam jars. Just out of town is the gorgeous village of Bray, home to three of Heston Blumenthal's restaurants including The Crown with its lovely garden that hosts a BBQ in summer months. Their superior kid's menu is as fun as it is delicious when – in true Heston style – the batter for the fish and chips is squirted through a siphon gun to make it extra crispy.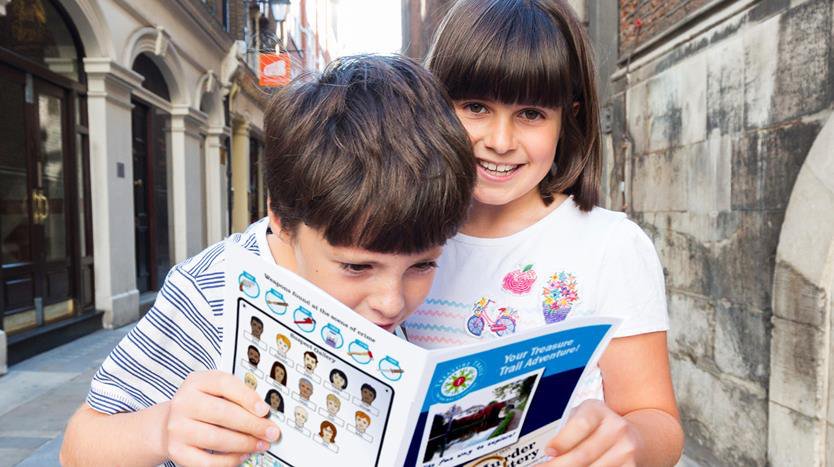 8/10 

Treasure trail

A fantastic way for families to explore Windsor (and get a sneaky history lesson without even realising) is on a self-guided 2.5-mile murder mystery-themed trail from Treasure Trails, taking you on a route around the town's most historic streets. Clue 13 even gives dad an excuse to stop at the pub! You can download the trail or send off for a hard copy to solve the murder of Windsor theatre producer Ivan Egoe.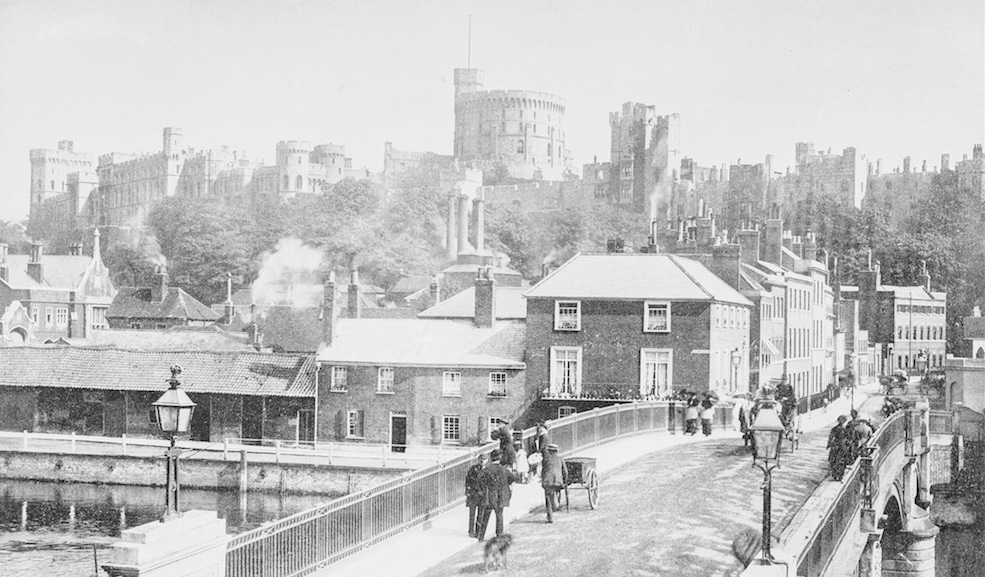 9/10 

Explore the past

Discover the history of Windsor and listen to the stories of the people who lived and worked there at The Windsor and Royal Borough Museum, a family-friendly and accessible local history museum in Windsor's impressive 17th-century Guildhall. During school holidays there are family activities for children ages 5+ and throughout the year they run a series of day-long events which are suitable for families. For budding David Attenboroughs, the Eton College Natural History Museum is a family-friendly museum that opened in 1875 to house the Thackeray Collection of British Birds and other collections.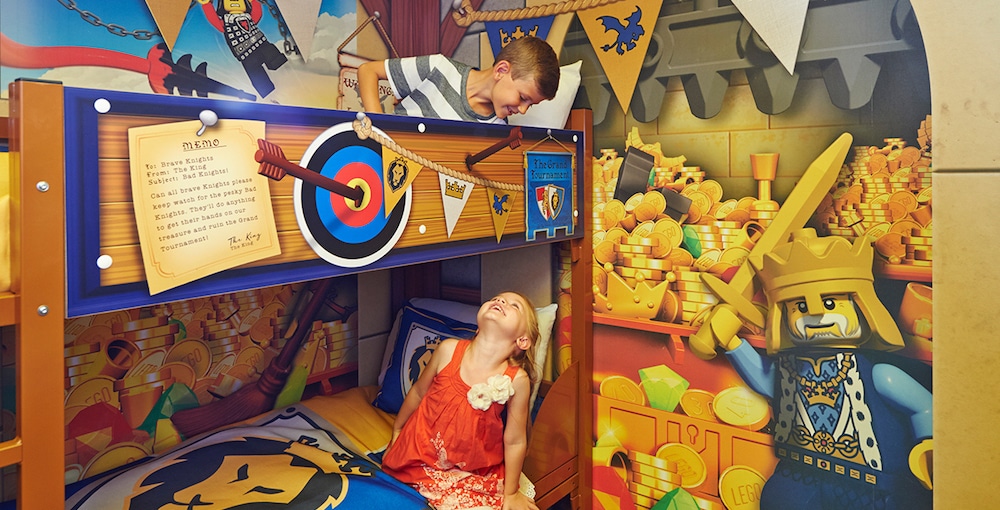 10/10 

Where to stay

In town: Within a stone's throw of Windsor Castle, Macdonald Hotel has the perfect location. The slender Georgian façade cleverly hides the 120 plush rooms that are housed within. Many of the rooms are interconnecting, making it perfect for families. The Scottish Steakhouse @ Caleys offer a fabulous family lunch special – three courses at £29 for adults and £10 for children. Spring packages start at just £79 B&B.

Out of town: For a fabulous family treat book in to the new Ninjago themed rooms at the Legoland Resort (rates start at £99 per person) or stay at the ever-popular Castle Hotel in a wizard & knight themed family room (rates from £572 for two adults & two children). All prices include breakfast and park tickets for 2 days; legoland.co.uk