Travel writer Kim Jones takes a tour of The Lygon Arms, a luxury country hotel steeped in history and fit for a king.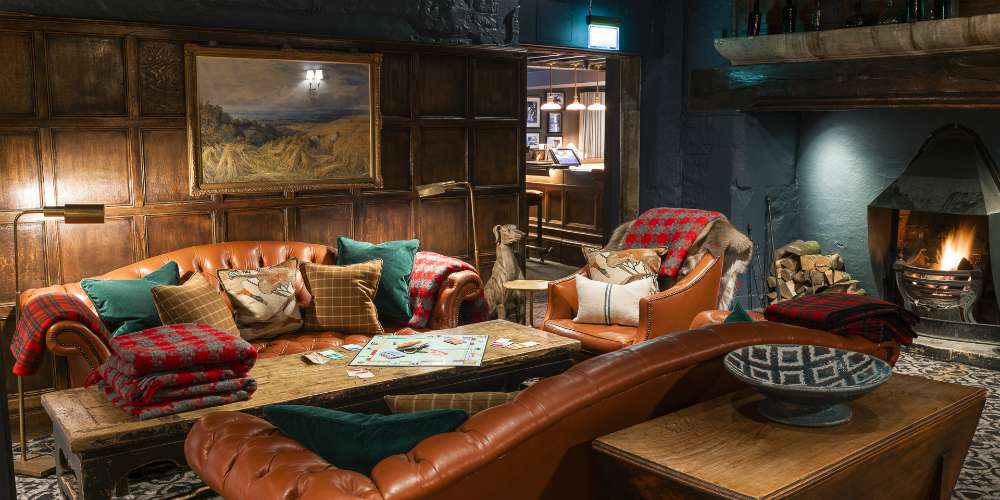 It was blowing up a storm outside when we arrived in the chocolate-box village of Broadway in the Cotswolds. So the welcoming scent of woodsmoke from several open fires spread around the downstairs reception rooms of The Lygon Arms, plenty of sumptuous sofas to sink into and the aroma of freshly baked-scones served with piping hot tea to warm us through was more than a treat for the senses. 
There's nothing quite so cosy as snuggling up en famille in a country house hotel in the depths of winter. The Lygon Arms provides all the comforts of a top-notch country house, with a whole lot more to make it truly special. 
Originally a coaching inn, the hotel has a remarkable history having welcomed guests for a staggering 700 years – plenty of them pretty noteworthy guests at that. Both Charles I and Oliver Cromwell visited here in the 1600s, as well as King Edward VII and VIII in the 1900s. The glamour goes on through to the 1960s, when "it" couple Richard Burton and Elizabeth Taylor stayed here at the height of their love affair. To this day it's still a magnet for famous faces, from politicians to prime ministers, actors and royalty (even Prince Philip).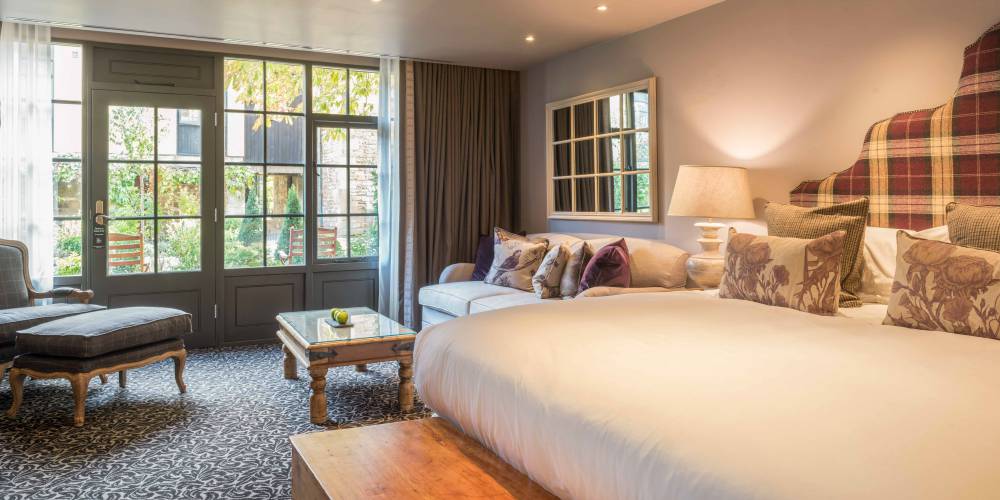 So far, so glamorous. But the good news is that The Lygon Arms welcomes families with children (and even dogs), with special offers such as 'kids go free' during the school holidays. So, if you're thinking of heading off on a luxe family break away, then this could well become your favourite bolthole. 
Set on the high street of Broadway Village, a postcard-perfect collection of honey-coloured limestone period cottages, buildings and shops surrounded by rolling hilly countryside, the hotel oozes sophisticated countryside charm. 
Original flagstones line the hallway, leading into numerous cosy nooks and crannies with crackling log fires toasting every corner. 
We were lucky enough to stay in the Charles I suite, part of the original coaching inn (incredibly, it's where the King himself is said to have bedded down during the English Civil War). Complete with creaking, uneven wooden floors, ceiling beams and furnished with antiques, it's a living piece of history (though it's unlikely the King would have enjoyed the luxury of a modern bathroom with underfloor heating, walk-in shower and sumptuous comfortable furnishings.)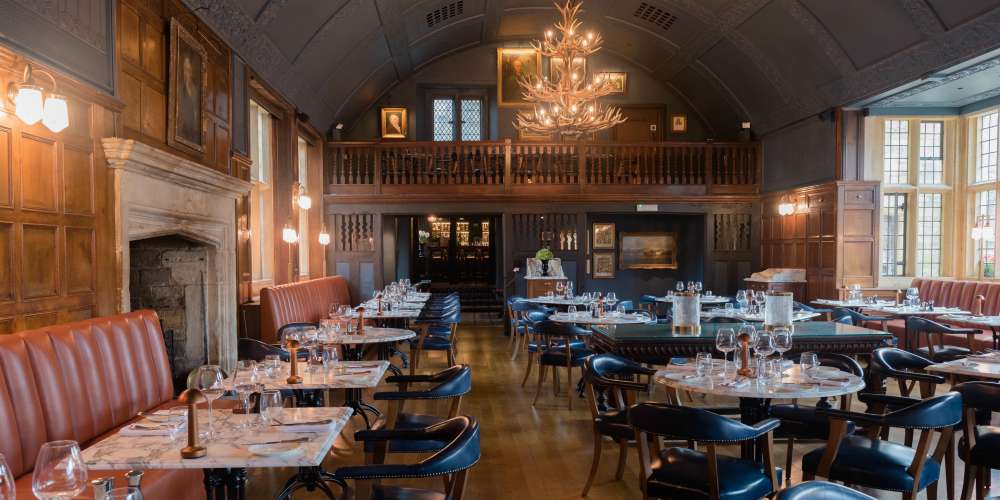 As well as suites catering for families in the main, original house, there are more modernly furnished and spacious Courtyard Suites – where children sleep in sofa beds in the living room area – which lead directly onto the landscaped garden area
Dinner is served in the magnificent Lygon Bar & Grill. In its former life it was an impressive ballroom; now marble-topped tables sit under its 16th-century vaulted ceiling decorated with enormous chandeliers made from antlers. It's a grand, but relaxed bistro-type space and there are seasonal children's menus always on offer, plus the chance to book specially-themed afternoon teas at certain times of year. Just next door to the hotel, The Lygon Wine Bar serves an alternative menu of pastas and pizzas.
There's plenty to keep everyone occupied at the hotel – not least a spa that spoils guests with soothing treatments from British brands Oskia and Elemis, plus a 13-metre indoor swimming pool which has designated daily Children's Splashing Times in the morning and afternoon.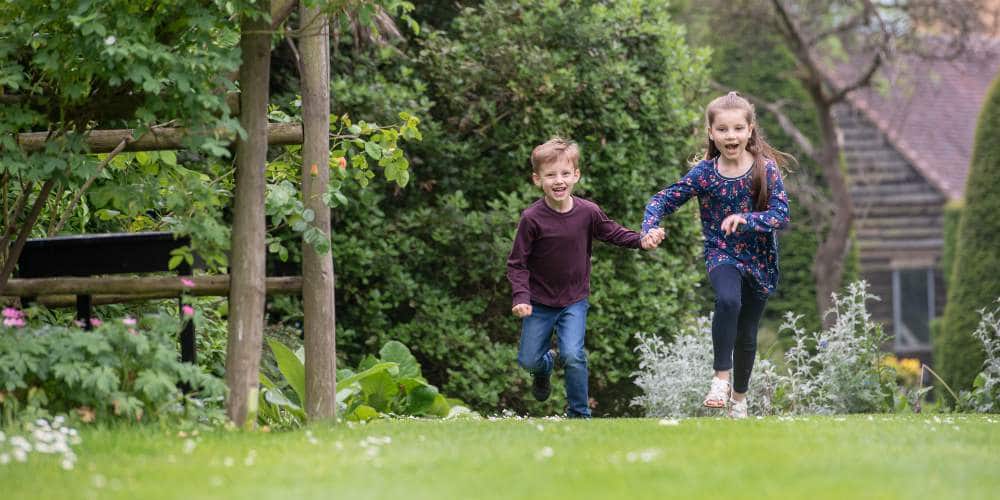 Outdoors, the Broadway Adventure Playground is just a short five-minute hop from the hotel. But if you want to wear out their little legs, then ask at reception for suggested walking routes. We enjoyed a merry jaunt uphill to the Broadway Tower – the Cotswold's highest 'castle' surrounded by a deer park and with a lovely café to stop off for refreshments before heading back downhill. Forgotten your wellies for a walk? No worries. The hotel has plenty for you to borrow. 
If you want to let the children get close to nature in the Cotswolds, it's also worth a visit are the Cotswolds Farm Park, and 'All Things Wild Nature Centre' a short drive from the hotel in the village of Honeybourne. 
Christmas at Lygon Arms looks a real treat. There's a complimentary Kids' Room on offer – open all Christmas and staffed for some of the time – with a full programme of activities, including arts and crafts, movies, dance and more. Or, borrow a board game from reception and sit amongst the twinkling lights for some old-fashioned family fun. 
There's champagne afternoon tea on Christmas Eve, followed by a champagne reception with carols and a three-course dinner. And Christmas Day means more champagne and a three-course lunch, plus extra splash times in the pool for the children to work up an appetite.
Find out more about The Lygon Arms