Family Traveller reader and mother of one, Rowena Becker, enjoys a roaring family adventure at Longleat Safari Park and Club Site, where they encounter curious meerkats, majestic lions and gutsy giraffes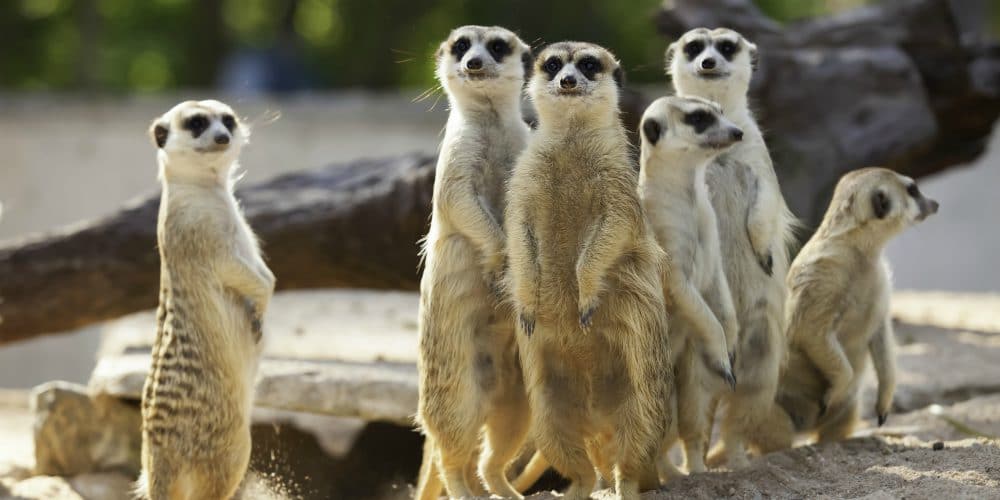 Camping with the lions
It was beginning to get dark, I had just poured myself a glass of wine and my three-year-old son was settled in his bed, snuggled up with his hot water bottle and extremely cosy in the caravan. My other half and I were in the awning when we heard it…the roar of a lion. Incredible, and not that far away at all.
But don't worry, we were perfectly safe. We were staying in a caravan at Longleat Club Site. The campsite is right on the edge of Longleat Safari Park with the lions nearby. You can also hear the sea lions bark for their fish and Dennis, the resident male koala, making himself heard too. It was so incredible hearing the animals at Longleat and definitely adds to the magic of a family camping trip.
Our caravanning adventure in Wiltshire was so much fun, despite the weather. It rained for most of the time we were there, but we're used to that in Britain and can make the most of our time, whatever the weather.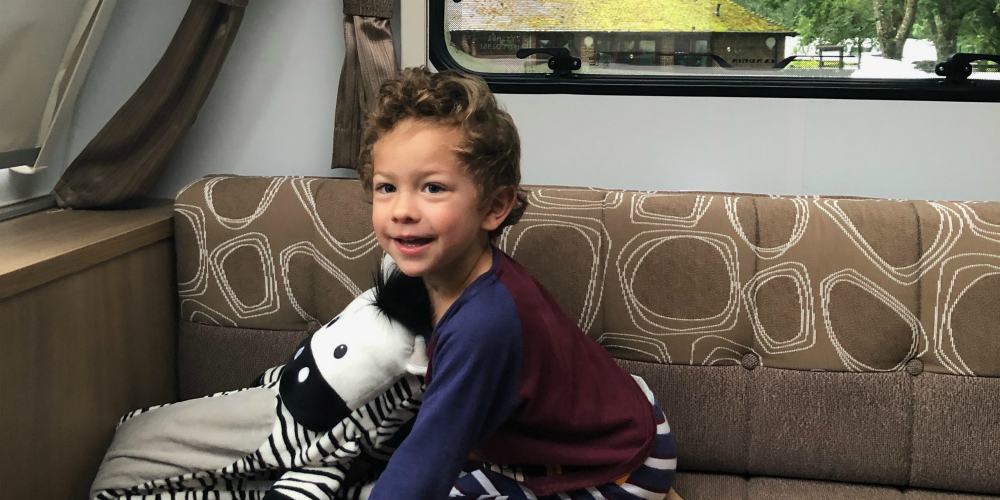 The campsite
Longleat Club Site is a Caravan and Motorhome Club Site. As I work for the Club I often stay on their sites and love the friendly welcome we always receive. We were staying in the summer of 2019 in a caravan. There are also tent camping pitches available. 
The campsite is ideal for families being in such close proximity to the safari park and with all the facilities you need for a stress-free camping trip, including toilets and shower blocks with a dedicated family bathroom, play park, picnic benches, biodiversity area (encouraging local wildlife), dog walk, family playroom (with pool table, table tennis and CBeebies playing), laundry room with washers and dryers, information room and reception area with a little shop. It is right next door to Longleat Safari Park and you can easily walk to the main square when the park is open.
The area
Situated right on the Wiltshire/Somerset border, there is so much to see and do. From Wookey Hole and Cheddar Gorge to Stonehenge and Longleat Safari Park, plus day visits to Bath and Bristol are all just a short drive away. Not to mention the nearby National Trust sites, local pubs offering superb meals and beautiful walks in the area. Sadly, we didn't have time to fit everything in as we were only staying for a couple of nights but we still managed to have some great days out.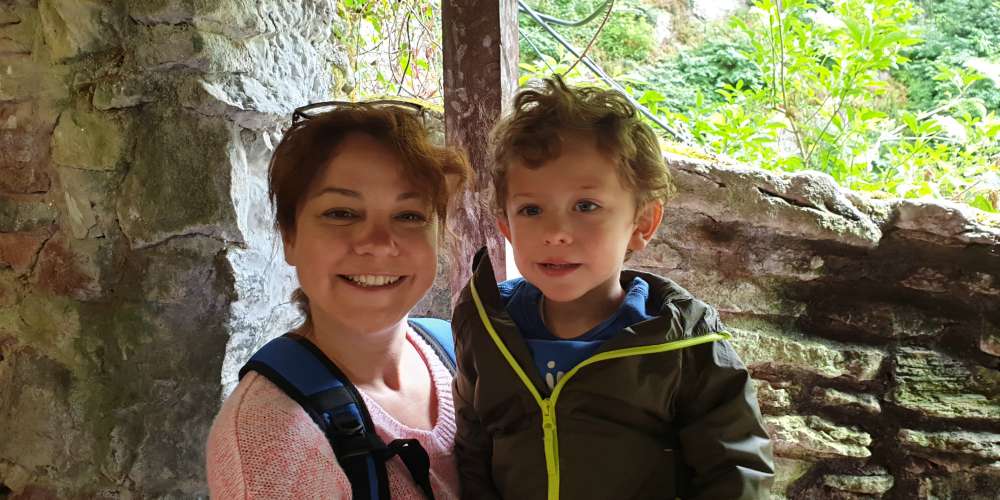 Wookey Hole
The first full day of our adventure and as the weather forecast was set to rain (all day) we decided to visit Wookey Hole as the caves are the perfect rainy day attraction. 
The history and the legends of the caves at Wookey Hole are fascinating and the caves themselves are breathtaking. There's the mystery of the witch who was turned to stone, the stories of the ancient animals who lived in the caves during the Ice Age such as rhinoceros, bear, lions and even mammoths, and the limestone caverns and stalactites to admire. The tour of the caves is about 40 minutes long and you learn all about their history, which stretches back over 50,000 years.
The main draw to Wookey Hole is definitely the caves but there are lots of other attractions to enjoy too, including the paper mill museum, dinosaur park, fairy garden, vintage arcade, mirror maze, soft play, 4D cinema (we didn't do this as our son was too young) and mirror maze. For an extra charge, there's crazy golf too.
It's great fun at Wookey Hole and the visit can be stretched out to enjoy a whole day there. In my opinion, it's good value for money and if you pre-book online you can save money on entrance tickets.
That evening we came back to the caravan and the rain continued to fall. We had treated ourselves to a massive slab of the Wookey Hole cheddar cheese, which was absolutely delicious with fresh French bread and chutney. An early night was had by all so we would be ready for our next day's adventure.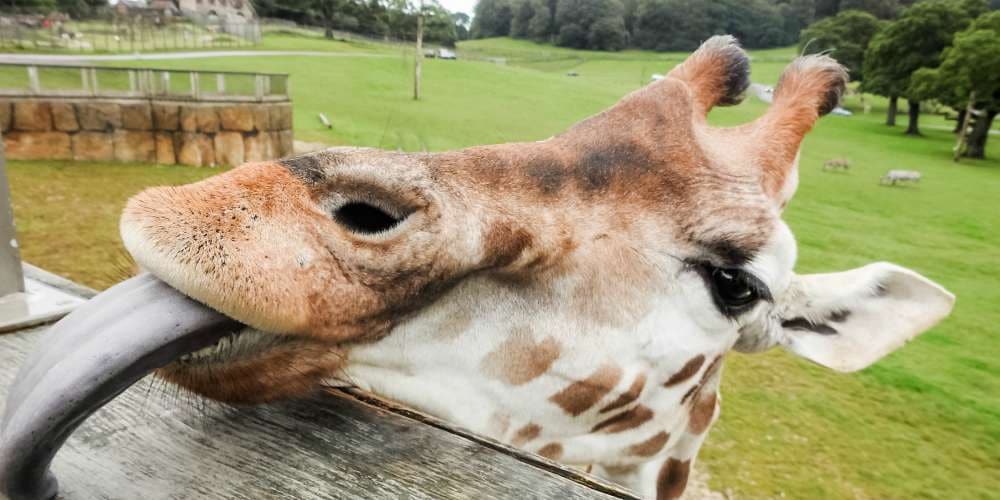 Longleat Safari Park
The moment we had been waiting for and I cannot tell you how much fun Longleat Safari Park is. We had a great day.
Tickets
First up, tickets. They are a little pricey, but it is an amazing day out and there is so much there to see and do. We could have easily spent another day at Longleat. It's also worth noting there are discounts and offers on ticket prices available so do your research beforehand. We used our Tesco Clubcard vouchers and got free entrance tickets which was a great saving. 
Longleat also offer a discount for emergency service staff including anyone employed with the NHS, police service, ambulance service and fire service. Much credit to Longleat for recognising the amazing work done by our incredible emergency service.  
The safari
The safari park is literally just around the corner from the site we were staying on so we drove up the lane for a minute or two and we were there. The first stop on the safari park is the African Village. 
Top Tip: At certain times of the year, if you time it right, you can pay a small fee (we paid £5 for 5 branches) to feed the giraffes. This was a truly magical moment and I would highly recommend. 
The safari park is well worth the drive and you can bypass the monkeys if you want to avoid damage to your car. Alternatively, you can take the safari bus. 
As you drive around the safari you see so many different animals including lions, tigers and wolves. We couldn't believe it when a tiger walked right in front of our car.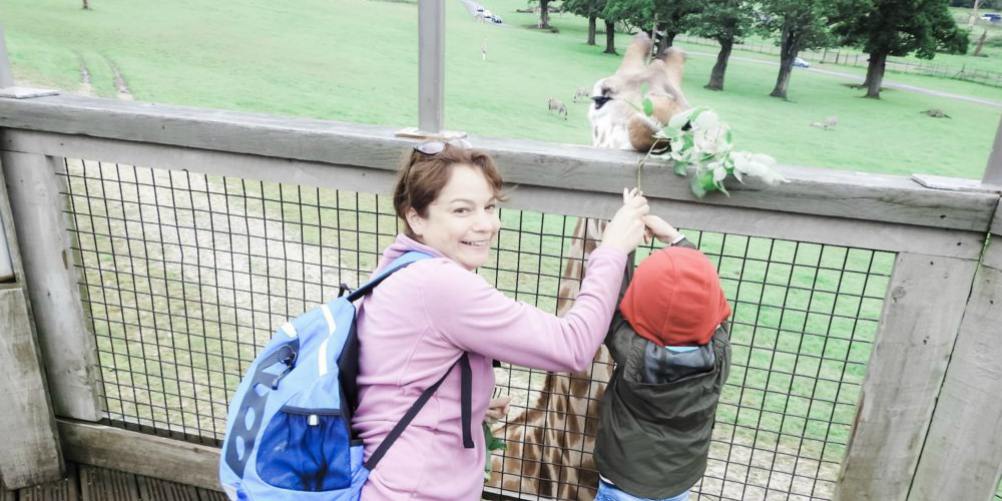 The Main Square 
There's so much to see and do in the Main Square including a ride for little ones, adventure castle with amazing slides and soft play, the train, bat cave, animal handling, a maze and of course the main attraction, the animals themselves. 
Our favourite thing to do at Longleat was the boat trip where you actually get to feed the sea lions. It was wonderful being on the boat and having the sea lions swim by you, barking for their dinner. We also all held a snake, a beautiful but quite scary looking python. I had to hold it too after my three-year-old son was brave enough to. We fed the Lorikeets as they flew on our hands to be fed and we also enjoyed a nice meal ourselves in Chameleon Tree Restaurant and Coffee House (worth noting the cakes at the coffee house are delicious)
We ran out of time to do everything and I could definitely have spent another day at Longleat. They actually have an option to extend your ticket by a day and we may well do this next time as I would love to explore the house too as well as get lost in the maze.
The Royal Oak pub
We headed out for a meal at the Royal Oak Pub on our way back to the campsite where we enjoyed a cheese fondue. Delicious! Then back to the caravan for a relaxing evening, our last night in the caravan.
There's so much to do for all ages in the vicinity and Longleat is an unbeatable attraction for animal lovers. We had an amazing stay and will definitely be back. In fact, we've already booked the campsite again in September this year. I just hope we get to go and that it's safe to travel again. In the meantime, I have these wonderful memories to keep me going until we can travel again.
About the author
Rowena is a full-time working mum with a career in social media. She used to be a freelance journalist and would love to get back into writing. She has previously written for A Place in the Sun, Your Cat and TripAdvisor, and was the editor of the Caravan Europe Guides. 
She lives with her husband, four-year-old son and two rescue cats from Cyprus. She adores travel, both locally and overseas. From camping, caravanning and glamping to self-catering escapes and hotel getaways. She vlogs about her family travel and adventures on her YouTube channel, which was featured in Mother & Baby Magazine last year. She also has a blog about balancing life as a working mum. For regular updates, tips and inspiration, follow Rowena on Instagram.