Unprecedented levels of demand have prompted Swanage Railway to add new dates for journeys on its 'Covid-safe' festive train this festive period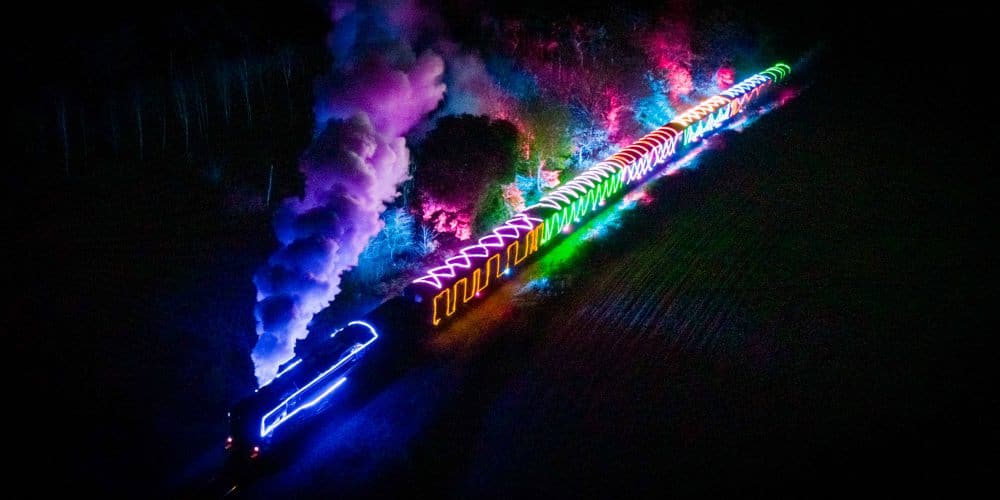 If you happen to find yourself on the Isle of Purbeck in December and you spot a brightly-coloured locomotive steaming its way through the night, don't panic – more likely than not it is the immensely popular Steam and Lights train on one of its hour-long journeys, transporting carriages full of excited families past the peninsula's most iconic landmarks.
Dubbed the 'Christmas train', Steam and Lights is Covid-era's answer to the annual Santa Specials service that has been put on hold due to safety concerns. Featuring heated carriages, festive lights, synchronised music and jolly onboard commentary, bookings for the illuminated train have been through the roof, as families dash for pandemic-proof activities this winter.
A special festive picnic box filled with tasty treats can be bought in advance
This has led organisers to add brand new dates for the event so that as many people as possible can enjoy a trip onboard the festive train. In addition to the first two weekends in December and daily departures from 18th December to 23rd December, it is now available to book on 10th and 17th December, with departures from Swanage station at 5.15 pm and 7.15 pm.
On the five-and-a-half mile heritage line there will be a number of magical surprises along the way, including magnificent station light displays and sculptures. A special festive picnic box filled with tasty treats and drinks can also be bought in advance.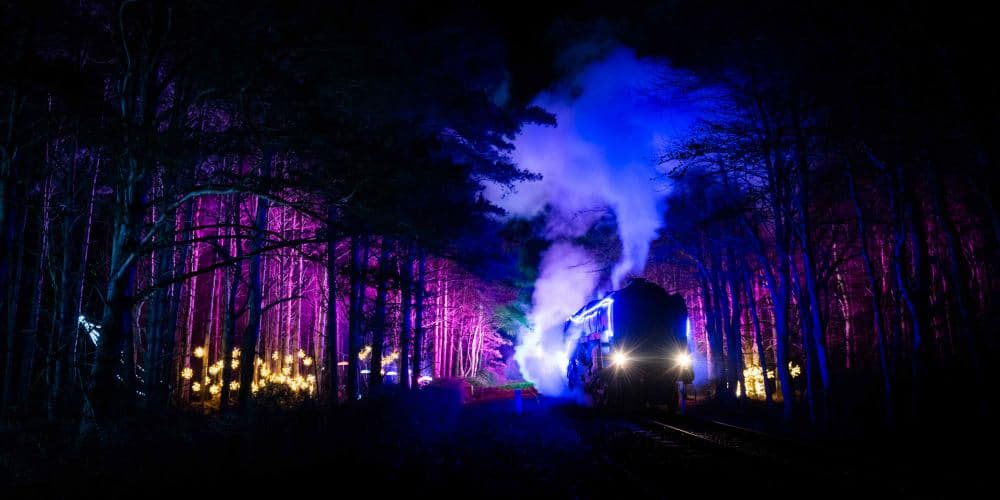 Coronavirus precautions
Swanage Railway has taken various precautions to ensure that the event adheres to government health regulations regarding coronavirus. With allocated socially distanced seating, the 'Steam and Lights' trains must be booked in advance and can only be joined at Swanage station where the brightly lit festive trains start and end their journeys. 
Commercial Director Steve Williams said: "To comply with Government health regulations, no bookings can be taken for groups comprising more than six people and face coverings should be worn on the platform at Swanage station as well as on the 'Steam and Lights' train." 
A socially distanced Swanage station shop will also be open when the 'Steam and Lights' trains are running, subject to volunteer availability, but there will be no catering available at Swanage station, or on the special festive trains, because of the need to keep passengers and staff safe against the threat of Covid-19.
The Swanage Railway uses the Zoono long-life anti-bacterial spray – proven to kill the Coronavirus – on its trains and stations, to keep passengers and staff safe, while the trains are cleaned and tables wiped after every round trip.
Pricing
Tickets for the Steam and Lights trains are £15 for children under 15 and £20 for anyone aged 15 or above. Anyone under the age of 3 not occupying a seat can ride for free, while there is one wheelchair space per train which can also be booked for free.
No pets other than assistance dogs are allowed.
All photos credited to © North Norfolk Railway