1/

Off to a good start: breakfast in bed

A straw poll of mums in the Family Traveller office revealed that top of any mum's list this Mother's Day is an extra hour or two of sleep and a homemade breakfast in bed.

Even the littlest kids can get creative food to make mum something very special. Adult helpers can cut up colourful fruit into strips, and help little ones arrange them into shapes. Alternatively, use kebab sticks to make fruit skewers with mum's favourites – and drizzle with chocolate sauce if mum's got a sweet tooth.

Older kids can try cracking an egg into a heart-shaped biscuit cutter and cut mum's toast into a heart, to wake her up with an egg on toast full of love.

Peanut butter banana pancakes are a delicious treat that are simple enough for kids to make (perhaps with a little help from Dad). Whip up a few pancakes (use a pre-made mix to save time), then add chocolate chips and a sprinkle of cinnamon make to make an extra special breakfast treat. Serve with a cup of mum's favourite tea for smiles all day.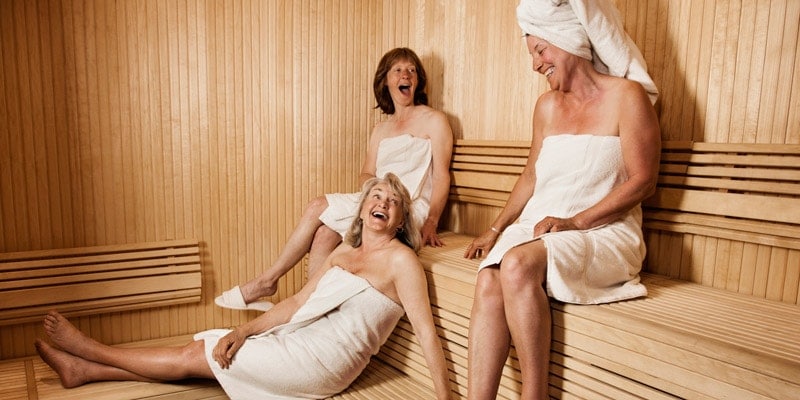 2/

Spoil ma with a spa

What rushed-off-her-feet busy mum wouldn't sigh at the thought of warm fluffy towels, vanilla-scented candles and an indulgent treatment or two.

From speedy lunchtime treatments, to top-notch luxury day retreats there's a UK spa to suit every mum and every gift-giver's budget.

To help get you started, we've rounded up the five best spa days for mums this Mother's Day. Treat mum to some precious me-time, and help her find inner calm. Bliss!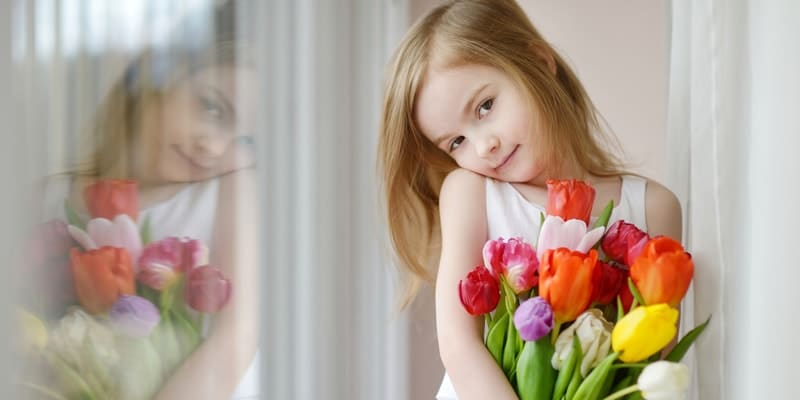 3/

 Shower mum with flowers

They might seem unimaginative, but what woman doesn't love to be presented with a big, bright bunch of her favourite blooms? Flowers are also lifesavers for those who tend to leave things to the last-minute, as there are plenty of online shops where you can order flowers for next-day delivery.

Editor's pick

Sadly, flowers don't last forever, so we're head-over-heels in love Waitrose's colourful tulips, which come in a keep-forever jug by Emma Bridgewater. £60, delivered nationwide.

For small budgets


If mum loves things beautiful and fuss-free, order her a box of Isles of Scilly-grown narcissi from Scilly Flowers. They're stunning, and smell divine too. Price: £15 inc. post and packaging for 30 stems; nationwide delivery.

For those on even tighter budgets, Blooms florist in Warminster sells pretty floral cupcakes for just £10 and deliver to most of the UK.

Free delivery

Interflora is a classic choice, for good reason. The service is a fast and reliable, and the flowers beautiful. Order the Fairtrade Mother's Day hand-tied bouquet (£34.99) or Personalised hand-tied sweet hearts and flowers bouquet (£37.99) at Interflora, and you'll get free delivery to a UK address.

Save 15%

FlowersDirect is offering free next day delivery when you order in time for Mother's Day. You can also get an extra 15% off your order with voucher code MD15VC until 6 March 2016. The collection includes tulips, Germini, lilies and carnations. There's no minimum spend and prices start at £25.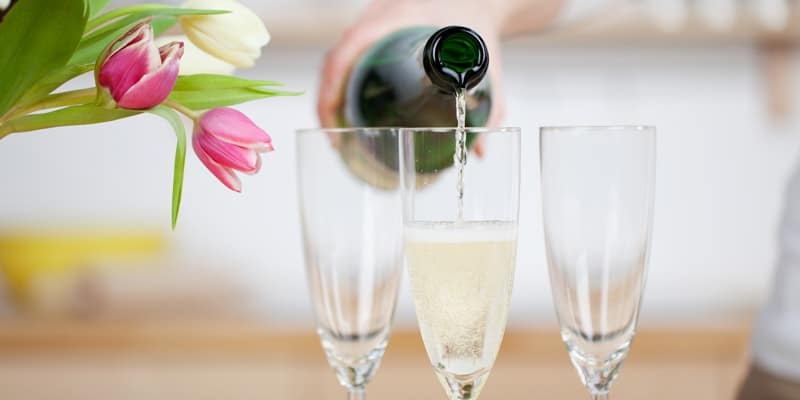 4/

Tasty treats

Champagne and chocolate masterclass

Part of being a mum is making tough decisions – but who could choose between champagne and chocolates? This year, surprise mum with both by treating her a trip to Barts cocktail bar in west London (nearest tube South Kensington). Guests will welcomed into Uncle Barts' private apartment for a special lesson in the art of champagne and chocolate pairing from expert mixologists and a renowned chocolatier. Places are selling quickly so book now to get mum's name on the list.

Price: £40 per person; 4.30pm-6pm
Book now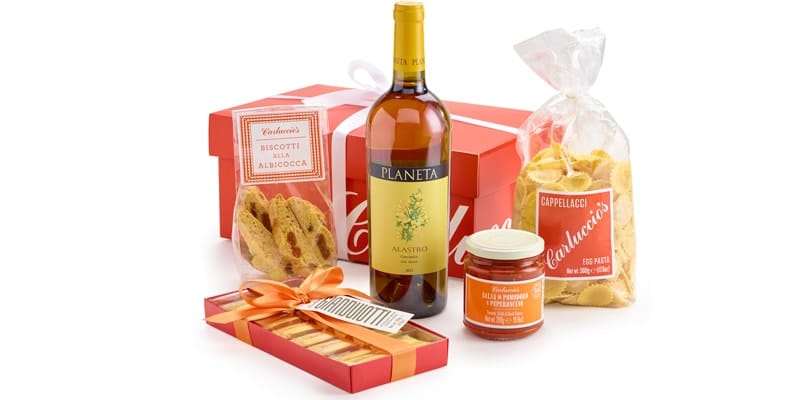 Delicious Mediterranean hamper
For something mum can enjoy at home, the Carluccio's Mother's Day hamper is a treat any foodie would be thrilled to receive. The special box of treats includes a pairing of Salsa di Pomodoro e Peperoncino (a delicious tomato, chilli and basil sauce) with Cappellacci egg pasta, a box of Gianduiotti hazelnut chocolates and Apricot Biscotti – all of which can be washed down with a bottle of Planeta's Alastro, a fruity and delicate Sicilian white wine which has been specially chosen to compliments Carluccio's Mediterranean cuisine.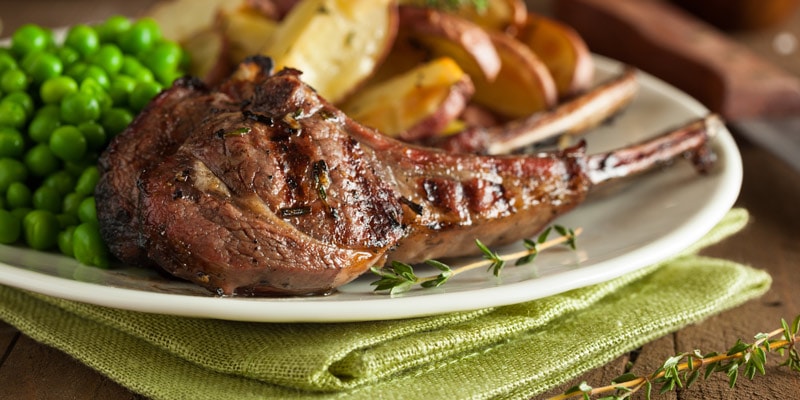 5/

 Mothering Sunday roast

If there's one thing mum shouldn't be doing on Mother's Day, it's slaving away in the kitchen. As it's Sunday, the perfect treat is a trip to the local for a good Sunday roast – preferably washed down with a glass or two of mum's favourite wine.

Everyone has a favourite local pub or restaurant, but for those visiting London's West End for Mother's Day, the Sunday roast at the Hawksmoor Seven Dials in Covent Garden is not to be missed. If your family are fans of Longhorn beef and massive Yorkshire puds (put both hands next to each other to get an idea of size) – then the Hawksmoor is a no-brainer. The price is a not-cheap £19.50, but this is food worth every penny.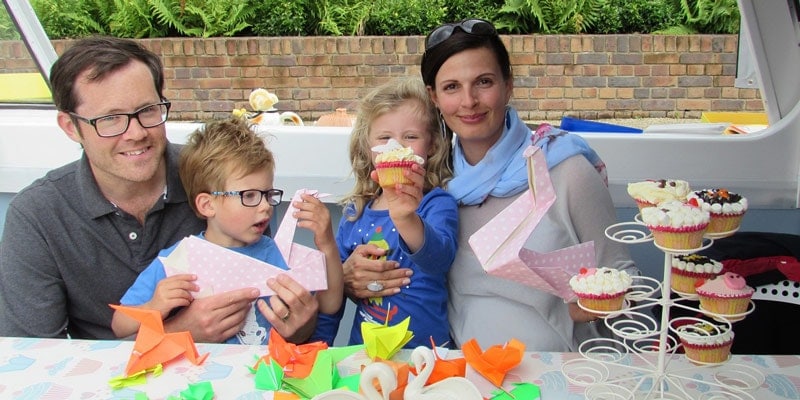 6/

 Family fun in the capital
Origami Poetry Cafe
For something a bit out of the ordinary, we love the Floating Showroom, a moored boat that fits up to 12 people. The quirky venue hosts family-friendly events throughout the year, and for Mother's Day, guests can enjoy a quirky origami and poetry event. Families can hop on-board for tea and cake, and little ones can learn how to fold a heart for Mum, or her favourite animal or flower – all in pleasant surroundings of the origami garden created on board. Each family will get a personalised poem based on stories shared with the poet on board. Price: £5 per person
Helen Packhurst walk
As part of International Women's Day 2016, CARE International have organised another walk with Helen Pankhurst, the granddaughter of Sylvia Pankhurst and great-great-granddaughter of suffragette Emmeline Pankhurst.
London Eye
Give mum a day to remember with a luxurious Champagne Experience on the iconic Coca-Cola London Eye. Mum will feel extra special as she's served a glass of chilled Pommery Brut Royal Champagne whilst taking in the spectacular views of London's most famous landmarks.
Mother

's dine free at Asia de Cuba, St Martins Lane

For families heading to London's West End to see a show on Mother's Day, this is a dining opportunity not to be missed. Asia de Cuba is a beautiful restaurant inspired by Latin and Asian flavours and this Mother's Day they are looking after mums by gifting them a bespoke bouquet and a free meal! For a twist on an old favourite, families can tuck into a Cuban roast with Asian-fusion sides.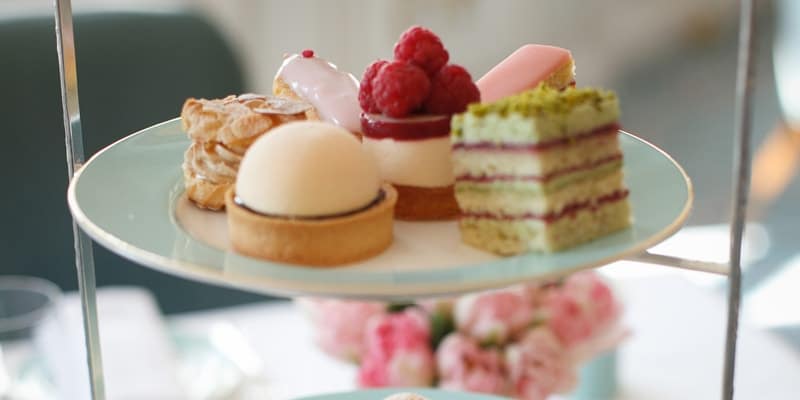 7/

 Teatime treats

Fortnum & Mason Mother's Day teas


At the Piccadilly flagship store, treat special mums to a three-course feast in The Gallery. The main course is a delicious roast, and there's an option to reserve flowers, homemade chocolates in beautiful boxes and champagne, all delivered to mum at her table.

Meanwhile, at the Diamond Jubilee Tea Salon, F&M's signature tea towers will be complimented by delicious pâtisserie treats, designed especially for Mother's Day, that include black forest cake, passion fruit curd, raspberry cheesecake and irresistible salted caramel choux bun.

For families travelling into or out of London this Mother's Day, station comes no finer that at Fortnum and Mason at St Pancras International. On 5 and 6 March, Lucky mums will enjoy being spoilt with champagne and chocolate, against the bustling surroundings of one of London's busiest and most stylish stations.

To Book: Call 020 7734 8040