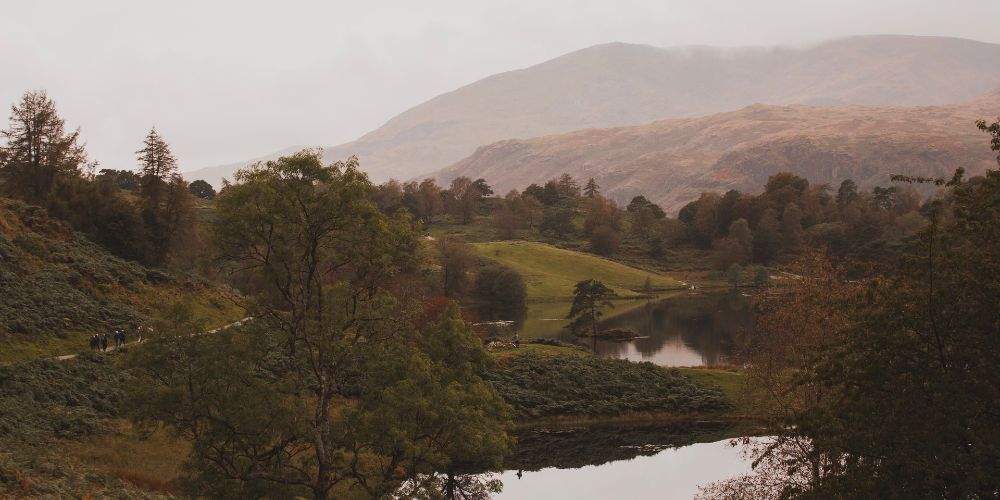 1/10

Tarn Hows, Ambleside

This circular Lake District walk goes right around man-made Tarn Hows close to Ambleside. It's perfect for little legs and buggies; has plenty of picnic spots and shelter for chilly days or wide-open spaces for catching the sun. The scenery takes in the Langdale Pikes and Coniston Hills, and the tarn's surrounded by woodland and a fairly smooth path, well marked path.

Distance: 2 miles (3.2km) Time: 1 hour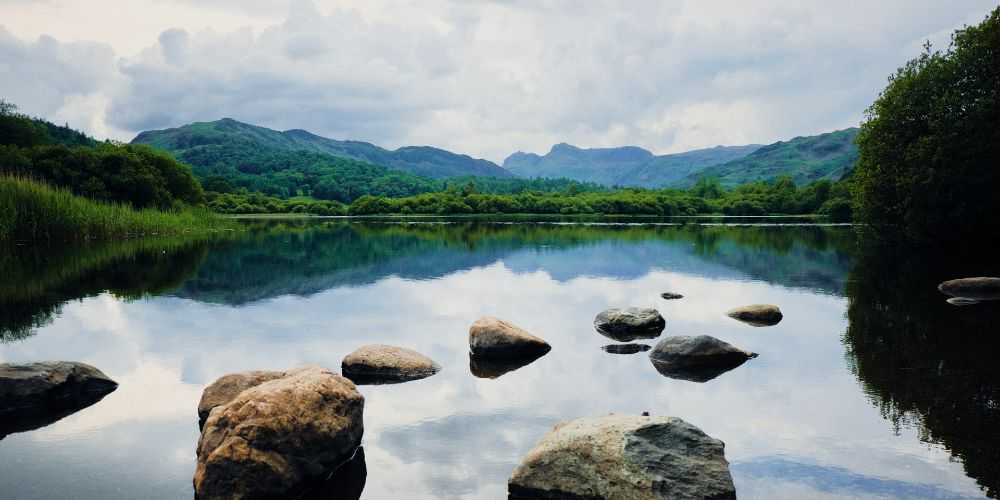 2/10

Elterwater to Skelwith Bridge

A classic Lake District family walk which starts at the Britannia Inn in Elterwater and finishes at Chesters by the River, near Ambleside. The stone path starts through the gate at the back of the National Trust car park and follows lakeside meadows to a bridge no toddler can resist stomping over. It then heads through woodland and past Skelwith Force waterfall. It's possible to see the start of the falls from the path but to get the full effect you'll need to climb up some steps which unfortunately aren't buggy-friendly.

Distance:1.6 miles (2.5km)Time: 35 minutes
Walking route on Google Maps: Elterwater – Skelwith Force – Skelwith Bridge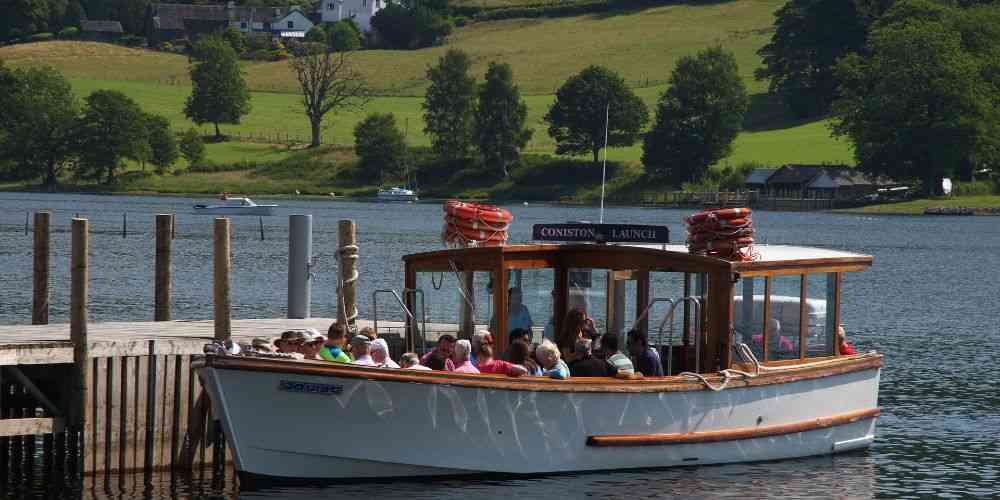 3/10

Coniston to Torver

Walk alongside Coniston Water and you've the option of making the return journey aboard the Coniston Launch from Torver jetty. The Bluebird Café on the shore near the Boating Centre is a great reward for your legwork, and toddlers can feed the ducks or paddle with them. This Lake District family walk starts on a stone footpath from Lake Road towards the small footbridge and then follows a good track through fields to Coniston Hall Farm – look out for peacocks.

Distance: 4.3 miles (7km) there and back  Time: 2 hours 20  minutes
Walking route on Google Maps: Coniston – Cat Bank – Coniston Hall – Torver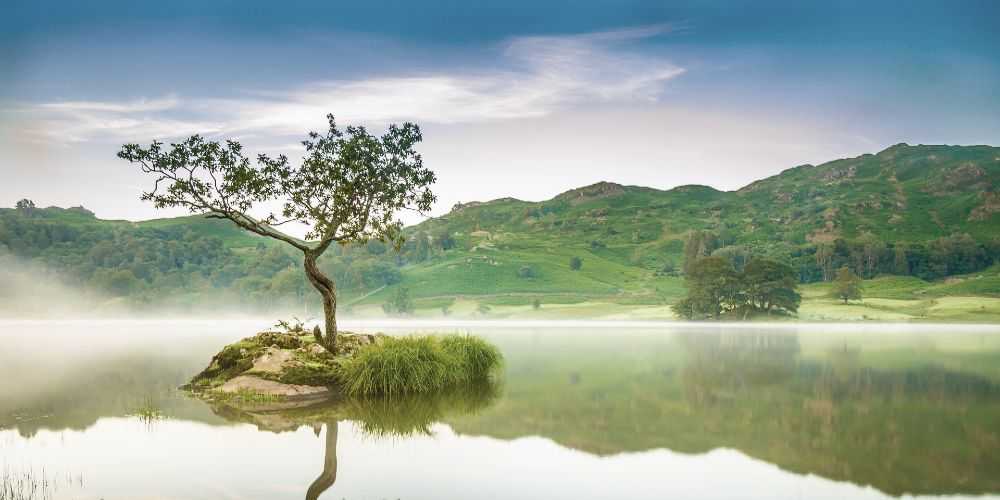 4/10

Rydal Water

It's easy to see why Rydal Water was the inspiration for much of Wordsworth's poetry on this calm Lake District walk. It's very pretty and mostly through shaded woodland close to the lakeshore. The paths are clearly marked and there are two car parks just off the road to the west of Rydal. For a mid-walk break, Glen Rothay Hotel in Rydal has a family-friendly beer garden. 

Distance: 3 miles (4.5km) loop Time: 2 hours
Walking route on Google Maps: White Moss Car Park – Nab Cottage – Rydal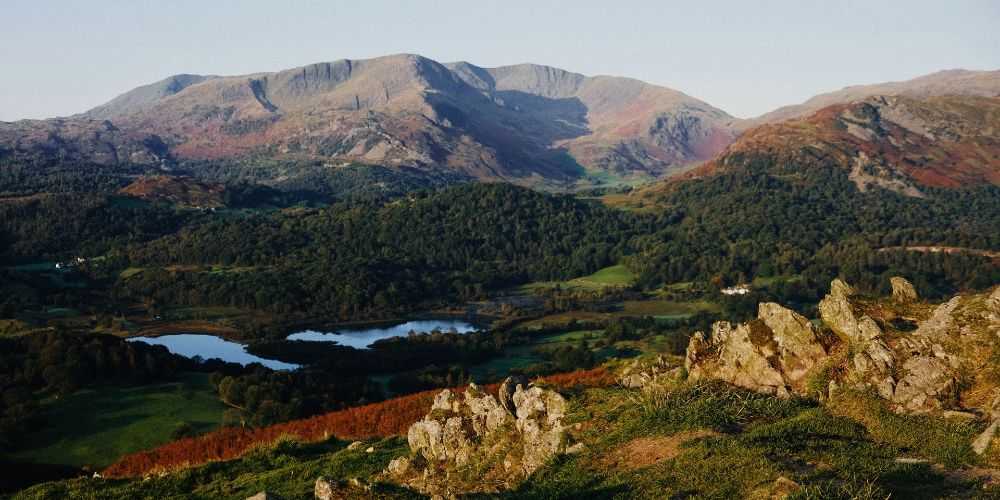 5/10

Loughrigg Tarn, Ambleside

A quick Lake District family walk for spectacular scenery, Loughrigg Tarn is nestled in a bowl beneath the steep slopes of Loughrigg Fell. Take the bridleway up through the houses at Tarn Foot, keep right until you reach the gate then fork left. The path around and above the tarn leads to a tarmac road which loops back to the start of the walk. If kids need a buggy break they can run down the grassy slopes to the edge of the tarn – it's a bit boggy, so unaccompanied running isn't advised.

Distance: 1.7 miles (2.7km) loop Time: 1 hour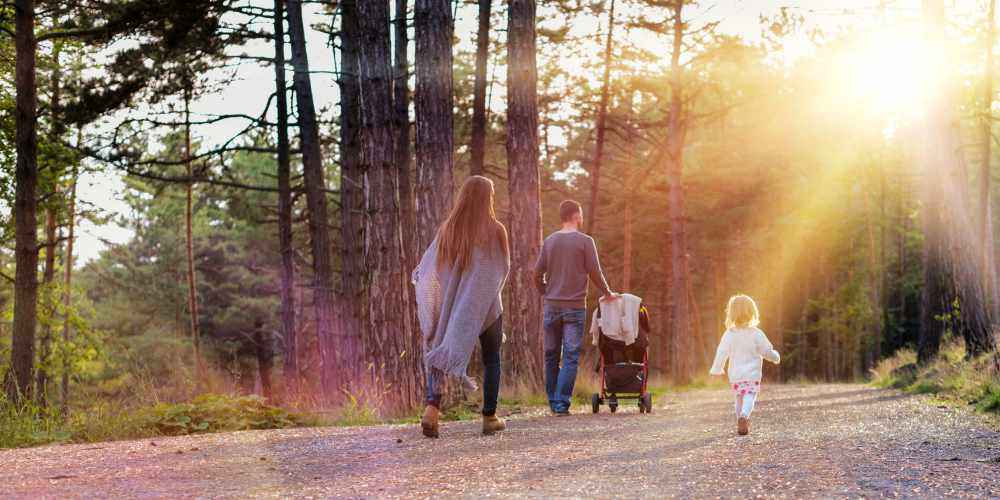 6/10

Staveley

A lovely, green canopy for half its length makes this a sheltered or shaded Lake District family walk, depending on the weather. Park at Staveley Mill Yard, stroll past the glass-fronted Hawkeshead Brewery, then slip through a gap in the yard wall and turn left over the Millennium footbridge. It's level all the way and takes you past a 19th-century weir and along the river to Barley Bridge. Turn left there, pass the church and follow Back Lane into Stavely Mill Yard again. Wilf's Café has a microwave for warming baby milk, kids' play picnic table, baby changing, high chairs and a children's menu. 

Distance: 0.8 miles (1.25 km) Time: 35 minutes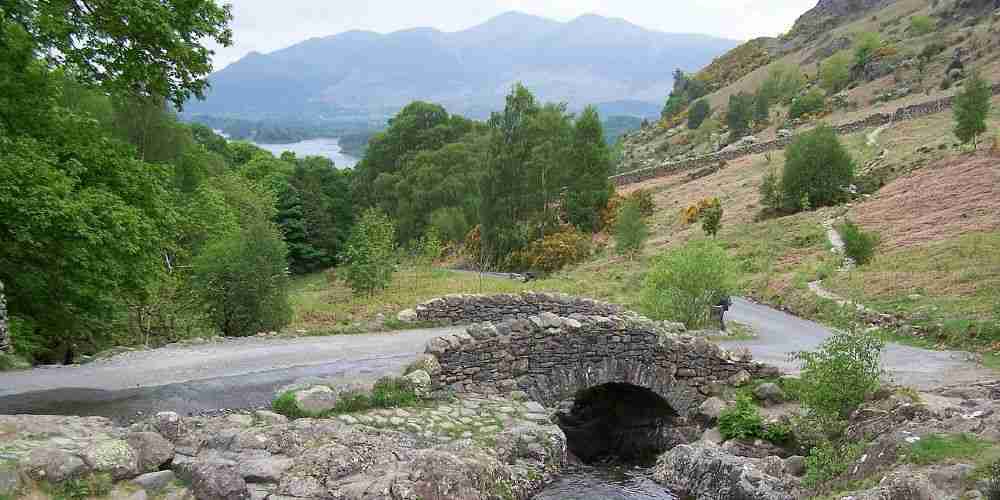 7/10

Keswick

The scenery of Derwentwater is the talking point on this beautiful Lake District walk. Park at the Theatre by the Lake and follow the road to a stone track. Then head straight to the Friars Crag viewpoint or turn left at the fork to a buggy-friendly kissing gate. Then it's on to Strandshag Bay and a small wood over a bridge. The route will take you onto a road for a short while but you can retrace steps back through Cockshot Wood and finish up at the Lakeside Restaurant for a well-earned rest.

Distance: 2.4 miles (4 km) Time: 1 hour 20 minutes
Walking route on Google Maps: Theatre by the Lake – Friars Crag – Strandshag Bay – Cockshot Wood – Theatre by the Lake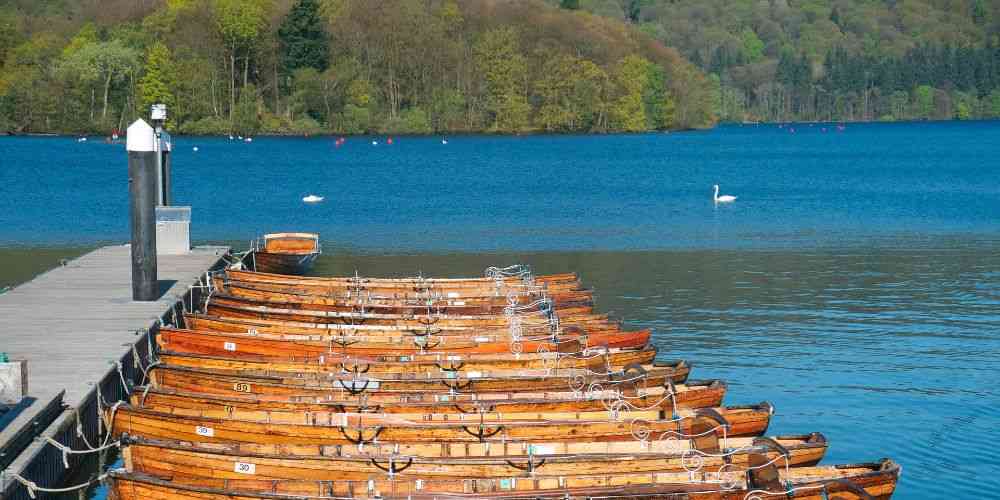 8/10

Bowness to Cockshott Point, Windermere

The bustle of Bowness-on-Windermere in the summer can be fun for families but this short Lake District walk lets you escape for a bit with younger kids. Start at Glebe Road until it bears to the left and head through the gate into fields for wide-open spaces, well-placed benches and a small shingle beach: perfect for feeding ducks. A buggy-friendly kissing gate brings you out south of Ferry Nab and then follow the path to Cockshott Point and back to Bowness Bay.  

Distance: 1.2 miles (1.9km) Time: 45 minutes
Walking route on Google Maps: Bowness-on-Windermere – Ferry Nab – Cockshott Point – Bowness Bay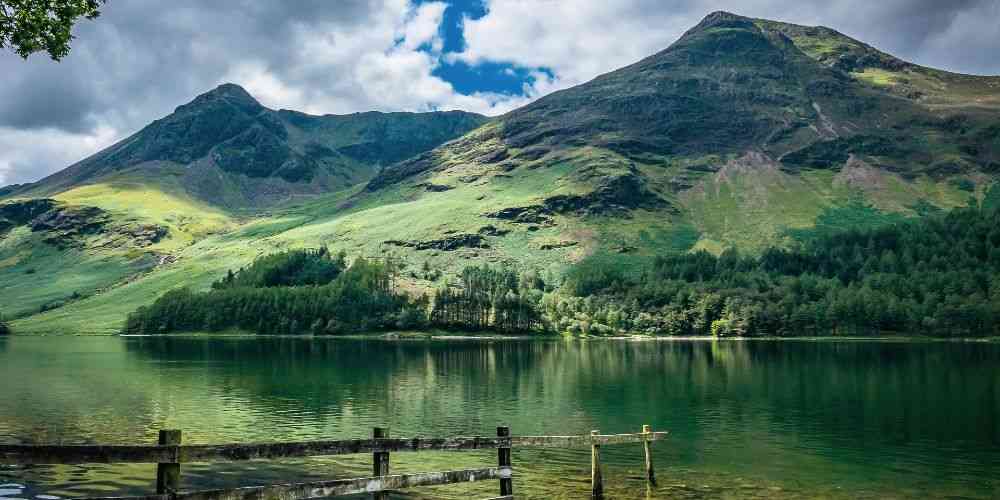 9/10

Loweswater, Cockermouth

Chances are, only Lake District regulars know about this quiet corner for a Lake District walk. Maggie's Bridge west of Loweswater village is the starting point from there the stone track heads to Watergate Farm. There's a small stream at the lakeshore and a perfect spot to stop if you've packed a picnic. Then carry on along the shoreline for about 10 minutes before joining the main track at again and looping back to Loweswater Village. The Kirkstile Inn in Loweswater has a family-friendly beer garden with pretty views.

Distance: 2.5 miles (4 km) Time: 1 hour 20 minutes
Walking route on Google Maps: Loweswater Village – Watergate Farm – Kirkstile Inn

Looking for more adventures with kids? Check out quirky ideas for family holidays in Scotland. And don't forget to follow Family Traveller on Facebook and Instagram for more travel inspiration, news and updates – or just to say 'hi'.