Travel writer Kim Jones heads to Lainston House in Winchester with her family and Cocker Spaniel in tow for a peek at what the 'new normal' looks like for hotels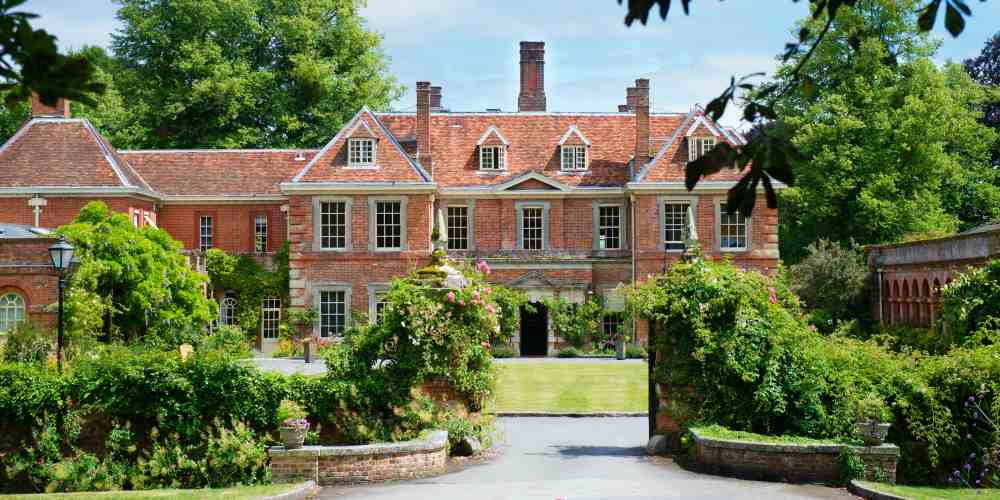 It's not the usual welcome you'd expect from a five-star hotel.  
Yes, a warm and friendly receptionist's smile is there to greet you to Lainston House. But it comes from behind a safety screen. 
Then you're required to stand in front of a monitor to have your temperature taken by a non-contact infrared thermometer. It's also mandatory to wear masks in all public areas of the hotel, plus – to ensure a swift, congestion-free check-in – you're asked to provide an estimated time of arrival along with your preferred time for breakfast so you can be certain you won't have to consume your delicious full-English in an overcrowded, unsafely-distanced environment.
There are notices around the hotel asking you to 'go with the flow' on a one-way route system through corridors in order to avoid having to sidle past other guests coming from the opposite direction. And your freshly-sterilised key is handed to you in an envelope along with hand sanitiser for use during your stay.
Welcome to the 'new normal' in hotel stays, courtesy of COVID-19.
Much else, though, is the same at Lainston House, a beautiful 17th-century manor house set in the South Downs of Hampshire. And COVID-restrictions certainly won't spoil your visit. 
Furry friends are welcome
Barney takes a break to pose for a photo
In fact, if you're anything like us, you'll 'switch off' from the real world and all its worries pretty much as soon as you arrive – whether slumping onto the sumptuous beds in your scrupulously clean room (which has undergone disinfectant fogging) or exploring the 63 acres of grounds, which are large enough to enjoy uninterrupted walks and runs with excited children without any danger of bumping into anyone else.
Amble around the kitchen garden filled with fare that will make its way to the dinner table, visit the ducks, play croquet, giant Connect 4 or Jenga on the lawns or let the children race along the Lime Avenue as you watch on while taking a drink in the alfresco dining area.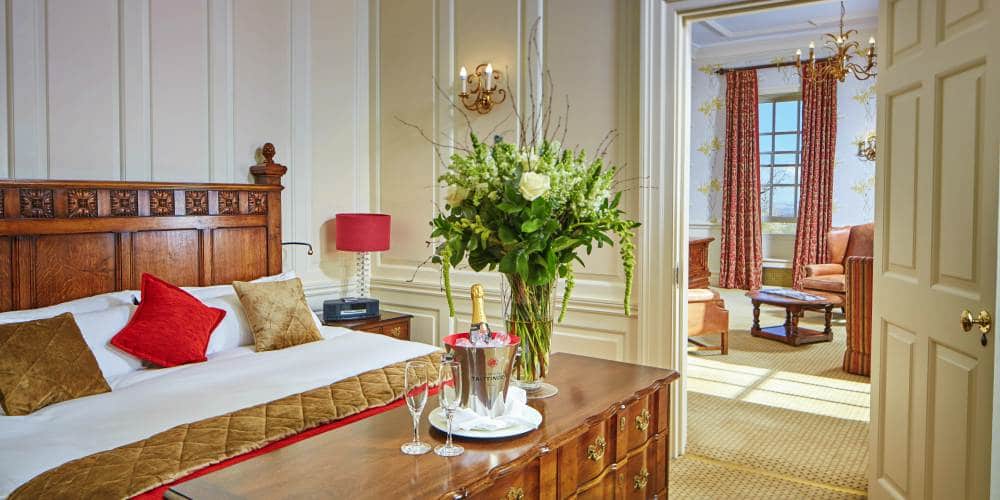 We popped on some sensible walking shoes (though there are plenty of wellies to borrow) to explore nearby bridleways and footpaths through Crab Wood Nature Reserve, Farley Mount Country Park, Well Copse and West Wood (ask for a map from reception). Mountain bikes – and even a tandem – are available to take a ride on, too. If you fancy a trip into town, Winchester, with its famous cathedral and shops is just a couple of miles away.
Take the children on a walk along the Water Vole Trail, following signs on a route that twists and turns through the streets of the historic city. A short walk from the city centre takes you to St Catherine's Hill nature reserve, which offers beautiful views over the Downs. Paulton's Park and Marwell Zoo are within easy reach of the hotel too.
If the weather takes a turn, then hunker down in the Drawing Room of the hotel to investigate all that the toy trunk has to offer. Or hole up in your luxe hotel room. Our gorgeous family suite had two queen double beds but other rooms can accommodate extra beds for children if you ask beforehand. And the 'tepee package' is a new, fun option where little ones can take cover in their own special tent in your room.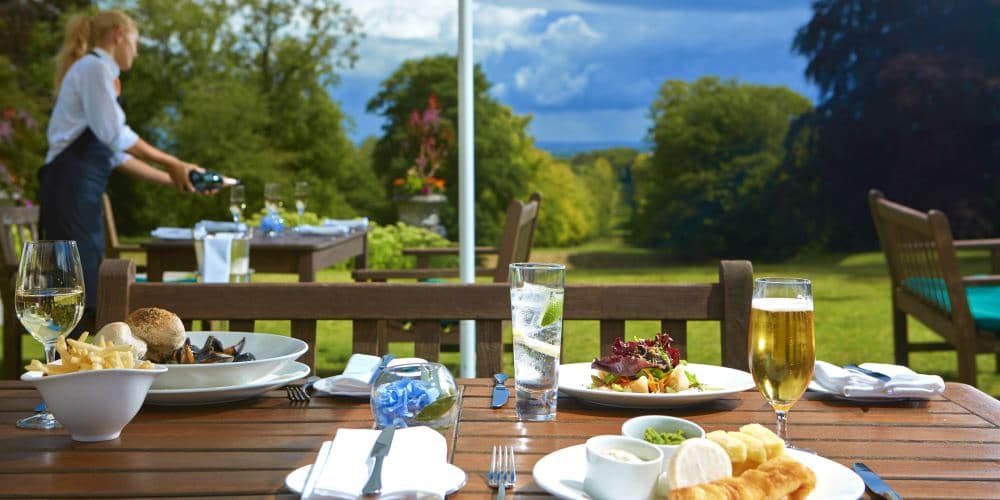 Dining at Lainston is a real treat. If you don't feel ready to eat in company, then your dinner can be delivered to your door (and in fact, the hotel has introduced all-day room service during the pandemic). Staff will remain outside your room to respect your safe haven. But if you're happy to eat in socially-distanced surroundings, you can go casual in the Cedar Bar, where children's menus are available, dine on the terrace (where blankets and firepits can be arranged) or live it up with a fine dining experience in The Avenue restaurant (children under 11 are only allowed here for Sunday lunch).
Lainston's Executive Chef Phil Yeomans has worked at The Dorchester, Harvey Nichols, Soho House and was also Head Chef at the prestigious private members Coral Beach Club in Bermuda. He's passionate about using fresh, local Hampshire produce as much as possible and his modern British style of cooking has a definite delicate touch, making his dishes pretty as pictures on the plate. And totally delicious too.
Breakfast buffets are a no-no during these unusual times but your waiter can serve you all you'd normally help yourself to at your table (croissants, cereal, yoghurt and fruit) along with the usual cooked breakfasts that make a hotel stay special (the eggs Florentine are fantastic).
If you aspire to one day concoct such delicacies yourself, you could sign up to the hotel's cookery school Seasons, which hosts a range of cookery classes including parent and child experiences, reimagined, pared-back and structured to comply with government guidelines.
Lainston House: The lowdown
Where
Woodman Lane, Sparsholt, Winchester SO21 2LT
Price
From £185 per room per night (based on cosy room bed-and-breakfast) 
Book
Book Lainston House Hotel online or by calling 01962 776088