As a child I struggled to stay on task whilst reading books, my passion for the written word has always been there but sadly, not my attention span. That being said, I've read countless modern children's bestsellers to my kids over the years and found myself completely gripped.  Had I been born in this era of children's literature with digestible, fast paced, witty page turners and illustrated content,  I would have undoubtedly fostered a great love of reading, rather than fear of it.  Books have become so much more accessible than when I was a child.
You only have to look at the faces of the kids queuing up at the Hay Festival book signings to recognize that meeting a favourite author is every bit as thrilling as meeting their favorite pop star. There's a burgeoning generation of baby bookworms in our midst and consequently a reading revolution is taking place. According to my kids it's 'boss' to be writer. In my book, that's a super-cool shift in attitude.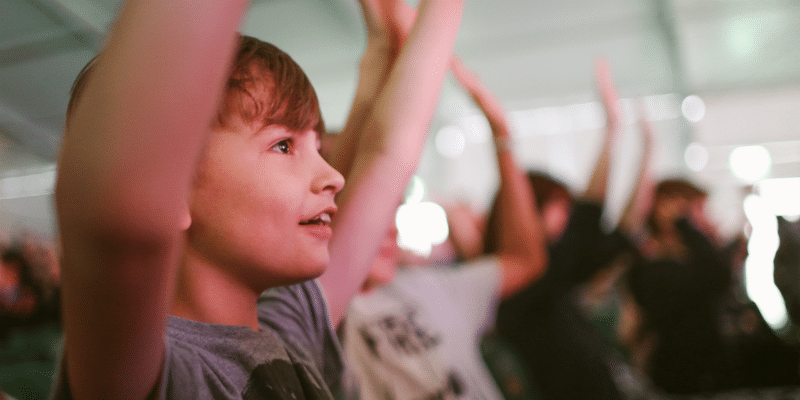 There are an increasing number of children's writers reaching celebrity status, just as there are celebrities trying their hand at writing. David Walliams, Julian Clarey, Frank Lampard, Ricky Gervais, Harry Hill, Madonna…. even Barack Obama, have all penned bedtime stories. As I watched CBBC's slapstick duo Dick & Dom raise the roof in a packed out venue at the Hay festival yesterday I wondered what their relevance was, until they shamelessly plugged their new book. It's de rigueur to write kiddy pulp fiction, but hey, if it gets zombie kids off screens and into books, who care who's writing them.
I'm repeatedly vexed by the blank expressions I receive when I tell people I'm going to the Hay Festival. Despite being its 30th birthday celebration this year it appears to be woefully under advertised. To those in the know The Hay Festival feels like the best kept secret ever. I've been coming to the Hay Festival since my (now 10 and 12 year old) kids were toddlers. I wouldn't hesitate to say that it's our favorite festival in the UK. I use the term 'festival' lightly by the way, since the portaloos smell of roses, and lobster and venison is the most civilized food to ever be served in a field.
When it comes to mental sustenance the Hay festival has been offering brain food since 1988. There are so many fabulous talks, debates and musings; the biggest quandary is deciding which events to buy tickets for. Don't be fooled into thinking its all about highbrow academics showing off either. Many of the children's authors we saw (Jacqueline Wilson, Professor Robert Winston, Christopher Edge, Michael Rosen) talked of either leaving school at 16, flunking in their chosen subject, or the copious amounts of red pen on their English essays. The tales they recounted of their own educational struggles led to one common denominator of advice, don't EVER let ANYONE (especially teachers), tell you that you aren't good enough to follow your dreams. Coming from these hugely successful figures sitting on stage it is an important and potentially life-changing message they're transmitting to their wide-eyed young audiences. Herein lies the beauty of the Hay Festival for children, it genuinely feels as if they are inspiring the next generation of writers.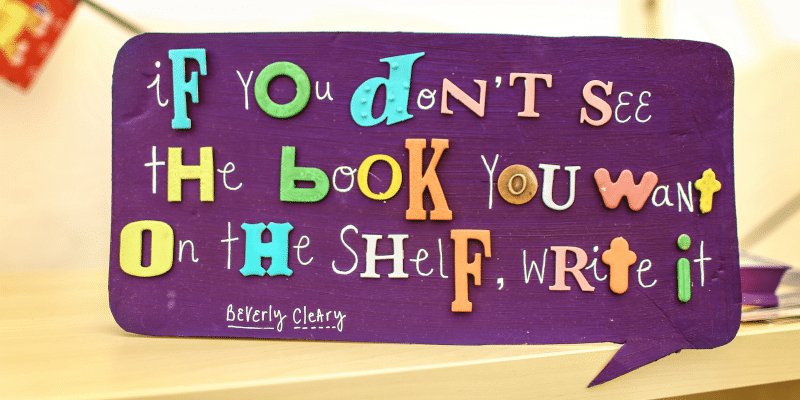 If you go to the Hay Festival with kids you might be a bit gutted to have to pass up on the adult fodder. This year sees the likes of Stephen Fry, Helen Fielding, David Mitchell, Charlotte Rampling, Tracey Emin, Tony Parsons, Ken Loach, Robert Plant…the list of accomplished writers, directors, presenters, actors, poets, and comedians is endless. No need to be too disheartened though, you won't be subjected to soporific readings in the children's tents, you'll be entertained by some of the most famous cultural icons of our time. Who wouldn't be excited to see TV comedy legends Adrian Edmondson (Young ones) and Tony Robinson (Blackadder) hold court for 45 minutes live on stage. There's every chance you'll meet them too. My kids were called up on stage at various points during the weekend and met every single author face to face at their book signings.
Haydays is the official name for the children's program. Between events there's children's pottery and cooking, screen print, animation and dance workshops. The "Make and Take" tent is a dedicated crafting space that gets kids to fire up their imagination and create art work they can keep as a memento of their time at Hay.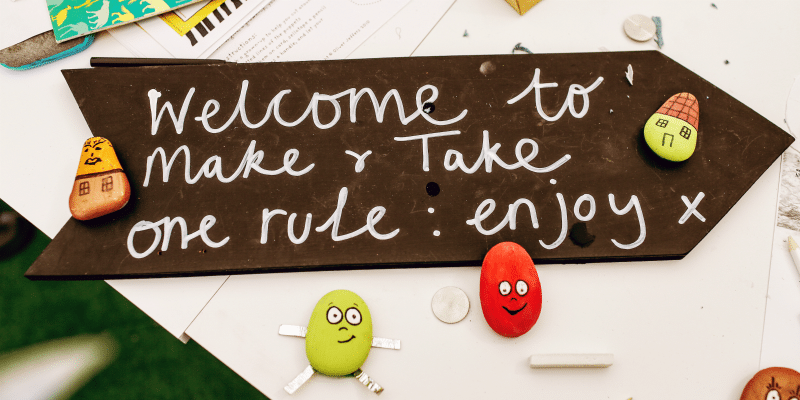 The stage for the literary festival is set in the tiny Welsh market town of Hay-on-Wye. Positioned at the edge of the Brecon Beacons and the River Wye, it is the stuff of fairytales. Wiggly, cobbled streets are brimming with tiny antique bookshops, flanked by a romantic castle ruin. Rainbow colored bunting zigzags and flutters throughout the town and industrious locals turn their gardens into charity teashops and concessions selling Welsh teacakes and handmade crafts. Fringe entertainment is aplenty, as is top-notch street food. The whole town embraces the party mood and many residents rent out their spare rooms to accommodate the huge influx of visitors. A lack of available accommodation is perhaps the festival's biggest challenge to growth. Booking accommodation a year in advance is highly recommended, although luxury campsites do cater to the overflow.
When you need a break from cerebral entertainment there's a natural playground on the festival's doorstep. The pebble banks that line the River Wye provide hours of fun, mine got fully submerged despite the chilly water and lack of sunshine. There's camping, canoeing and horse riding, or you can discover the treasures of the Black mountains on foot. The walk to the Hay Bluff starts in town and leads to a hill that straddles the border of England and Wales. There are streams and waterfalls, wild horses and views across the Wye Valley that cannot fail bring out the poet, artist and writer in you.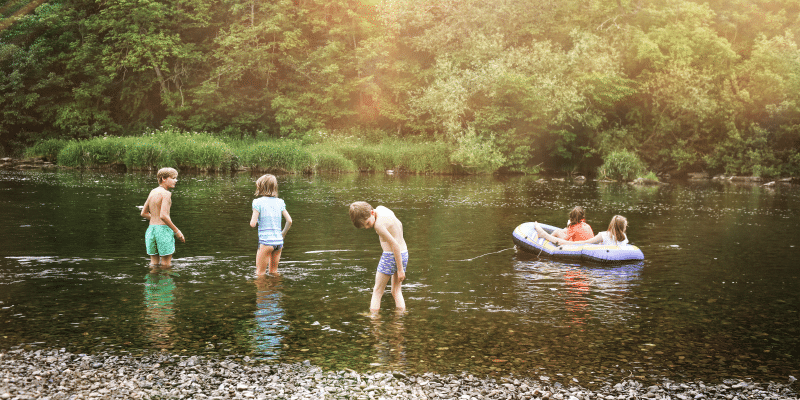 We saw so many inspirational talks during our three days at the festival, but unanimously agreed that watching and listening to illustrator/writer Chris Riddell (Goth Girl/Ottoline) was the highlight of our weekend. 'The Laureates Goodbye' event marked the end of his two-year appointment as the UK's Children's Laureate. The audience was invited to write a question on an illustrated card entitled "Ask the Laureate", he proceeded to randomly pic from the pile and answer with live illustrations and hilarious multitasking banter. His sparkling personality, wit and charisma had the entire audience in the palm of his hands. It was a genuine thrill to listen to and meet one of the greatest illustrators/writers of our time.
The gifts of the Hay Festival are plentiful. We've come back laden with signed books, expanded minds, crafts, lungs full of fresh air, pebbles in our pockets, a spring in our step, and the best of memories. During the three and a half hour drive back to London I didn't hear a peep from my usually excessively vocal kids. Instead they buried their heads in their books and read all the way home.  I couldn't have asked for a happier ending to our bank holiday weekend.