R-J Stratton ventures deep into the heart of Mayfair with his wife and three kids for a luxury stay at Grosvenor House Suites By Jumeirah Living.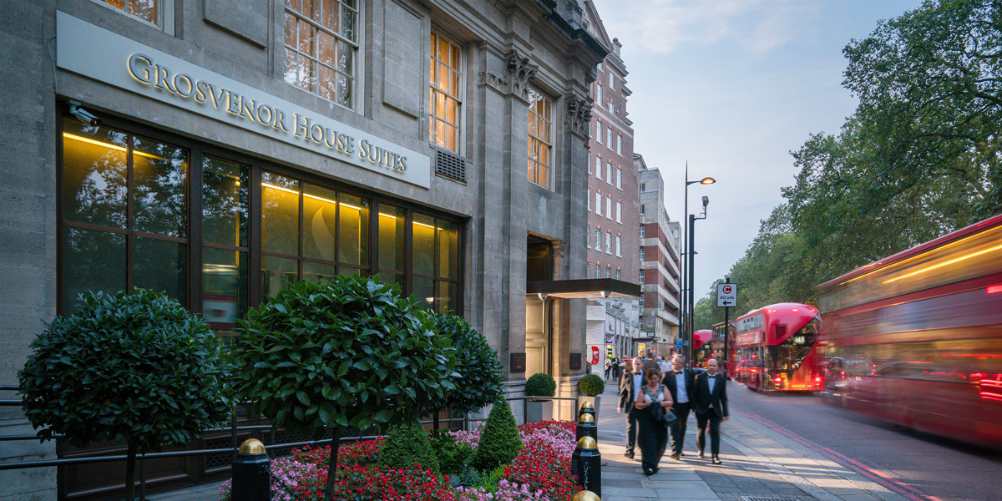 As part of our half term break, my family and I stayed at The Grosvenor Suites by Jumeirah Living, Park Lane, a set of fully serviced private residences nestled alongside Hyde Park.
I arrived a little earlier than my wife Erin, and three kids – Maisie 18, Alfie, 13 and Elliott, nine – and as I made my way through the entrance, I was greeted by a cheerful team on reception: "Welcome to your home away from home". It was a good start, as all memories of the stuffy tube journey there were forgotten.
The rest of the Stratton clan soon followed and we all made our way to room 711, past a gorgeous five-storey atrium. 'Awesome' seemed to be the resounding reaction from my children.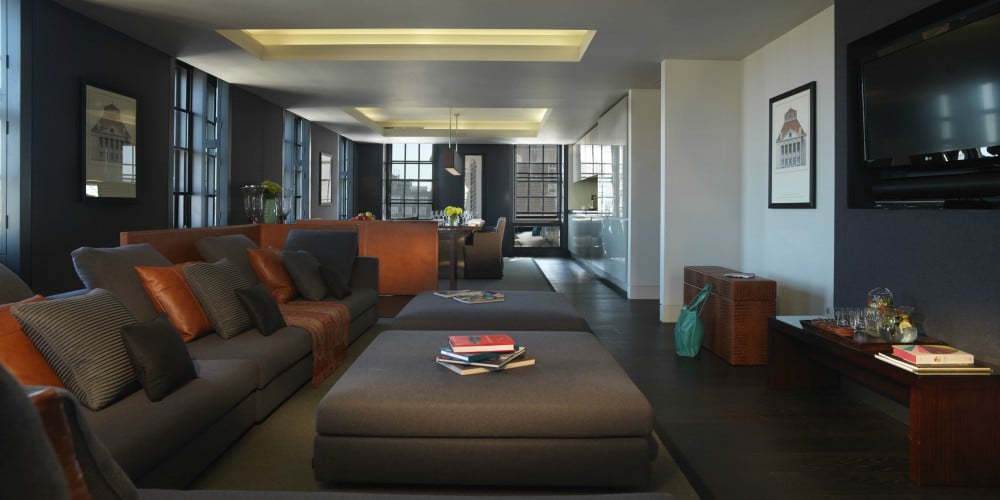 Room 711 (also known as the Westminster Suite) is a three-bedroom space on the top floor, boasting panoramic views across London. Everyone was quick to check out their rooms – my boys happy to share a twin room and my daughter even happier to have her own room – both comfortably fitted out with en suites. Erin and I had a lovely spacious room with plenty of Molton Brown in the bathroom and possibly the best shower ever.
Excitement grew as everyone took in the open-plan living area and a sofa with enough space for all five of us to stretch out on. Happiness ensued as we saw the carousel on the kitchen table spinning with yummy cupcakes. 
It is not everyday you can genuinely play hide-and-seek in your room, but Jumeirah Living have thought of everything, or at least it appeared that way. Unsurprisingly, Elliott, the youngest, won all three rounds before we headed down for dinner.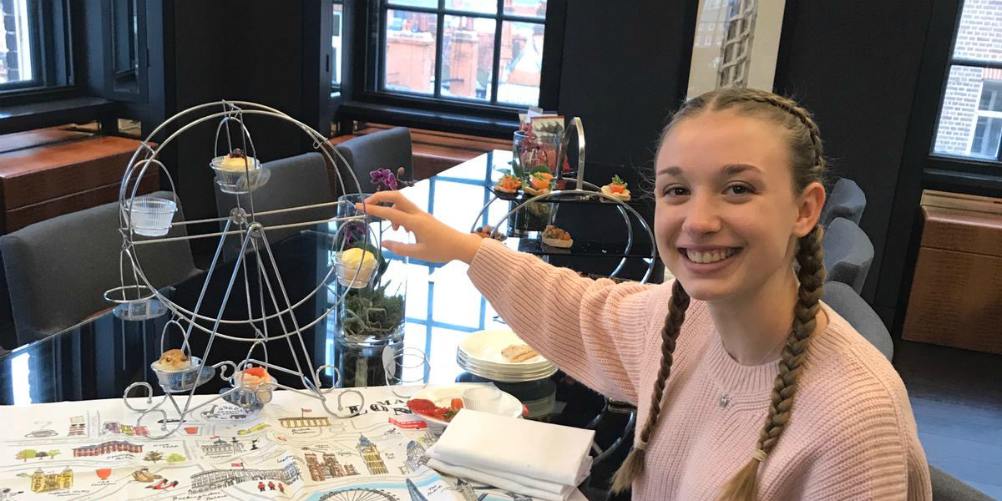 Our host, Serio, greeted us in the atrium where we were sat at our table. He was on hand to answer questions and give advice where needed – his prawn tempura recommendation went down a treat with the whole family, while the signature mojito won my wife over.
Serio engaged the whole family individually and was quick to commend Elliott for finishing his meal and colouring in his artwork (pens and paper provided). The food was delicious; Alfie thought his pizza was one of the best he'd ever has and Maisie devoured her macaroni – Elliott can always win a spaghetti bolognese-eating competition (unbeknown to Serio).
Feeling full, we set off upstairs to our suite, back through the atrium that was now illuminated in subtle evening lighting. Once back in the room, the children were thrilled with their treats, a selection of drinks and sweet treats left by the staff, and it wasn't long before we were all snuggled up on the sofa ready for a family movie. Tired, we headed to our separate bedrooms for a restful night's sleep, feeling blissful in the heart of Mayfair.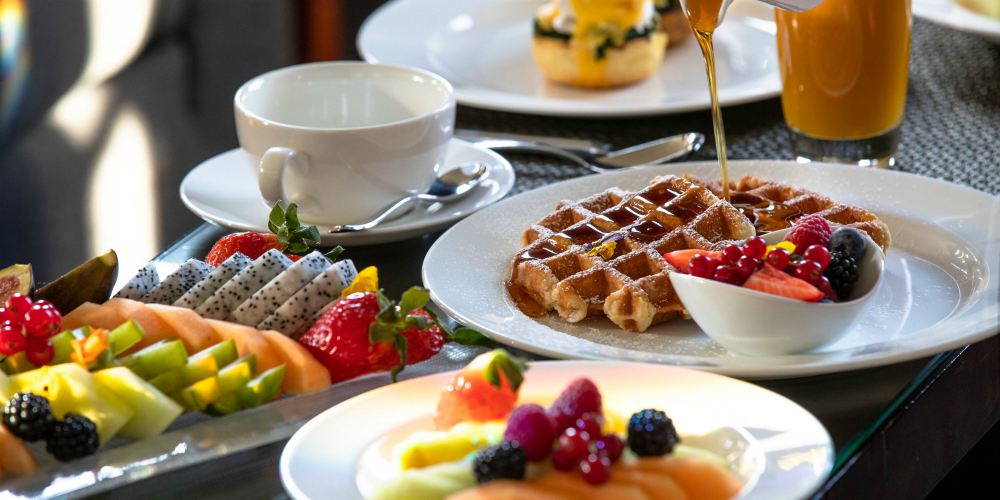 The next morning we wolfed down a mouth-watering array of items from the generous breakfast menu, including both continental and cooked. As we collected our bags, said our thanks and checked out, we couldn't help but marvel at how refreshed we all felt after just one night away.
The Grosvenor House Suites by Jumeirah Living is exceptional, managing to balance opulence with relaxation in a genuinely homely way. The biggest surprise was that we had a truly fantastic family night in a "home away from home" on London's exclusive Park Lane. Children are often the testament to bona fide, family centricity and mine left with a spring in their step and beaming smiles on their faces – prepared for a busy family day in London.