As the temperatures drop and daylight is limited, finding fun family activities can feel like a challenge. For inspiration, see our pick of England's 10 best indoor family activities that are perfect for any weekend. Tackle the seasonal blues and make memories this winter with activities that the whole family can enjoy.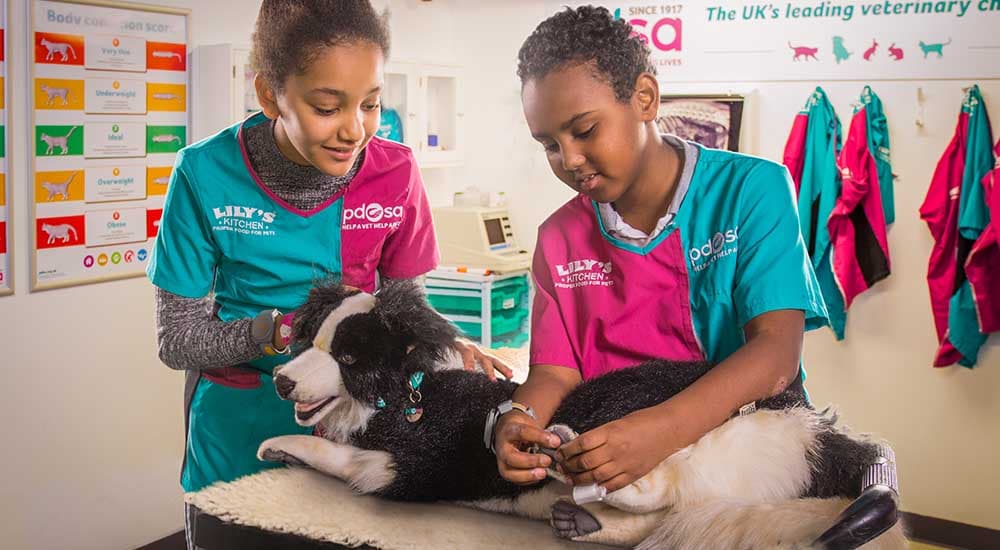 10. KidZania, London
Although the address may say London, KidZania is its very own indoor city operated by kids. Built for children ages four to 14, KidZania offers kids the opportunity to choose from various real-life role-playing activities or 'jobs' ranging from doctor, police officer, dancer, chocolatier and many more. This indoor city is perfect for children who have an active imagination. After completing these 'jobs', they will receive Kidzos (KidZania money), which kids can spend on other activities like the Climbing Building. This is a great way for families to teach their children about earning and spending. Typically, children can complete four to six activities during the allocated four hour visit. Rain or shine, KidZania is the perfect family weekend activity.
Where: Westfield London, Ariel Way, W12 7GA
Price: Ticket pricing varies by day and age. For more ticket information, visit the KidZania website.
9. Milestones Museum, Basingstoke
Take a step back in time and become a Victorian at the Milestones Museum, Hampshire's museum of living history. This museum replicates the age of the Victorians featuring cobbled streets, a traditional schoolroom complete with a working printing press, shops, factories, and houses. Children will love the Milestone's play area (for those five and under), costumed characters, and interactive exhibits. After strolling along the Victorian streets, bring the family to the penny arcade where visitors can exchange new pennies for old ones at the change machine then play old-fashioned games. Afterwards, purchase an old penny and a ration coupon and treat the kids to a little something from Abrahams Sweet Shop. Parents can treat themselves too with a drink at the Baverstock Arms.
Where: Leisure Park, Churchill Way West, Basingstoke, RG22 6PG
Price: Tickets for the Milestones Museum are valid for 12 months of entry.
Adults: £13, children: £9, under-fives: free, family ticket (2 adults and up to 3 kids): £37

8. The egg theater, Bath
Reserve tickets and bring the family to a show they won't forget at the egg theatre. As a winner of last year's Best Show for Children and Young People in the UK Theatre Award for their sell-out show, Little Mermaid, this quirkily-named theatre will not disappoint. For 13 years, the egg theatre has created a stage for brilliant productions perfect for children and families. Before the show, enjoy lunch at the egg café which is open from 9am to 4pm Monday through Saturday, and on Sundays around performance times. The café offers kid-friendly options and also caters to vegetarians and vegans. Parents can sip on prosecco as the children play in the ball pool. Your family's first visit to egg theatre will not be the last.
Where: Theatre Royal Bath, Sawclose, Bath BA1 1ET
Price: Ticket pricing varies by day and show. To see what's on now visit the Theatre Royal website.
7. The Roald Dahl Museum and Story Centre
Discover your family's favourite childhood books come to life at the Roald Dahl Museum and Story Centre. Step inside the life of one of England's most celebrated children's authors at the museum's three galleries full of activities that are sure to entertain the kids all day. Visitors can laugh along with Roald Dahl's school jokes, glance into the author's original writing hut, and tune into the author's real-life experiences that his stories are based on. VisitEngland awarded The Roald Dahl Museum and Story Centre the Best Told Story prize in 2014 putting it on the map ever since. Show your family the magic of reading and visit on a weekend for free storytelling sessions.
Where: 81-83 High St, Great Missenden HP16 0AL
Price: Adults: £7, children (5-18): £4.70, under-fives: free, family tickets (two adults and maximum of three children): £22.60.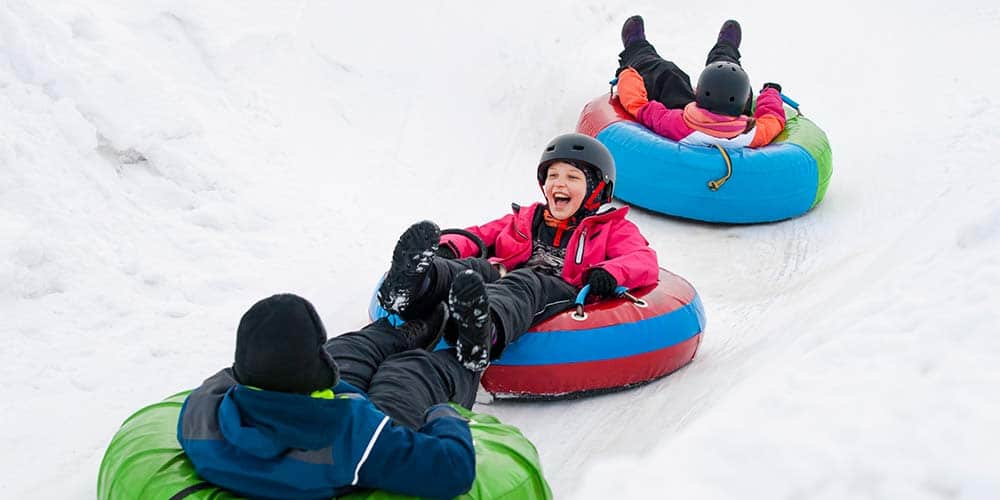 6. The Chill Factore, Manchester
Celebrating over 10 years of chilly indoor adventure, The Chill Factore is the place to be this winter. Home to the UK's longest indoor real snow slope (180 metres) in the north west, it is no wonder that the Chill Factore is classified as one of the region's leading attraction, offering winter fun to all types of families whether its skiing semi-pros or beginners. The kids can also enjoy other icy activities like the luge ice slide, tubing and climbing the snowplay wall. After tiring your family out on the slopes, enjoy a warm meal at one of the Chill Factore's many cafes and restaurants.
Where: Chill Factore, Trafford City, 7 Trafford Way, Manchester M41 7JA 
Price: Lift passes can be bought by the hour and vary in price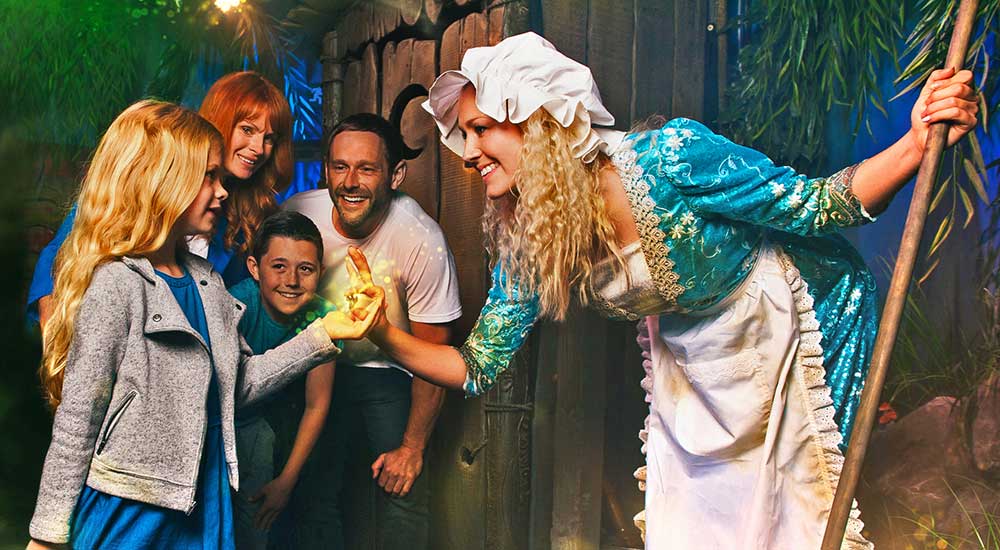 5. Shrek's Adventure, London
One of your family's favourite movies just got better at Shrek's Adventure. This walkthrough experience starts with boarding the DreamWorks Tours enchanted flying 4D bus to "Far Far Away". From there, visitors will meet Cinderella in Shrek's swamp, be greeted by Puss in Boots, save Pinocchio from the treacherous wheel of torture, and finally prepare a mystical spell with the Muffin Man. The kids will love how interactive the adventure is being able to see, hear, touch and smell all things Shrek.
Where: Shrek's Adventure, Riverside Building, County Hall, Westminster Bridge Road, London SE1 7PB
Price: Ticket pricing varies on the package.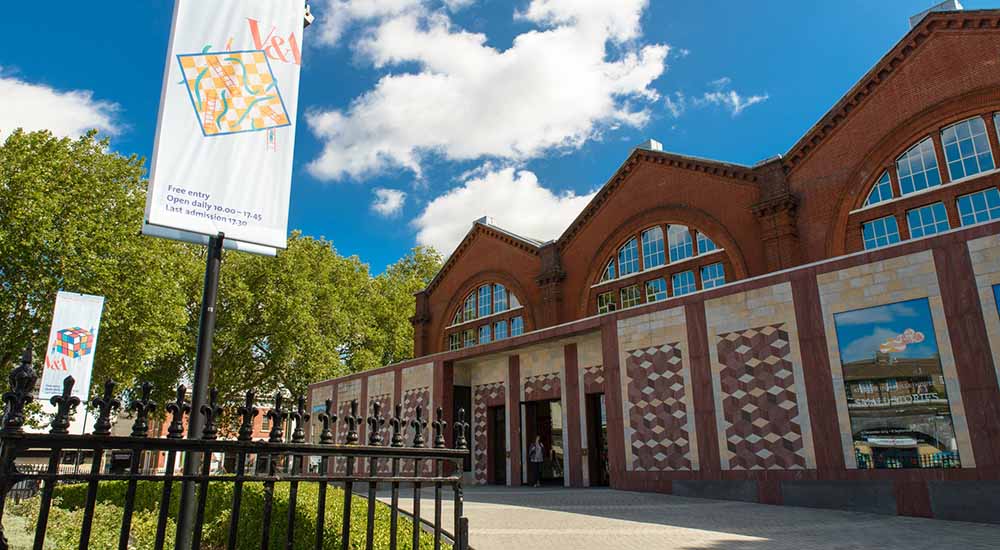 4. V&A Museum of Childhood, London
The impressive V&A Museum of Childhood in East London is the biggest institution of its kind in the world. Children will be entertained the whole day at the museum's various exhibitions, displays, and activities. The V&A Museum of Childhood is a win-win family weekend activity because it is both fun and educational. Every day, the museum offers free activities such as arts and crafts, reading circles, and playtime. For any winter birthdays, the V&A Museum of Childhood is the perfect for children's parties and can accommodate up to 35 people.
Where: Cambridge Heath Road, London, E2 9PA
Price: Free entry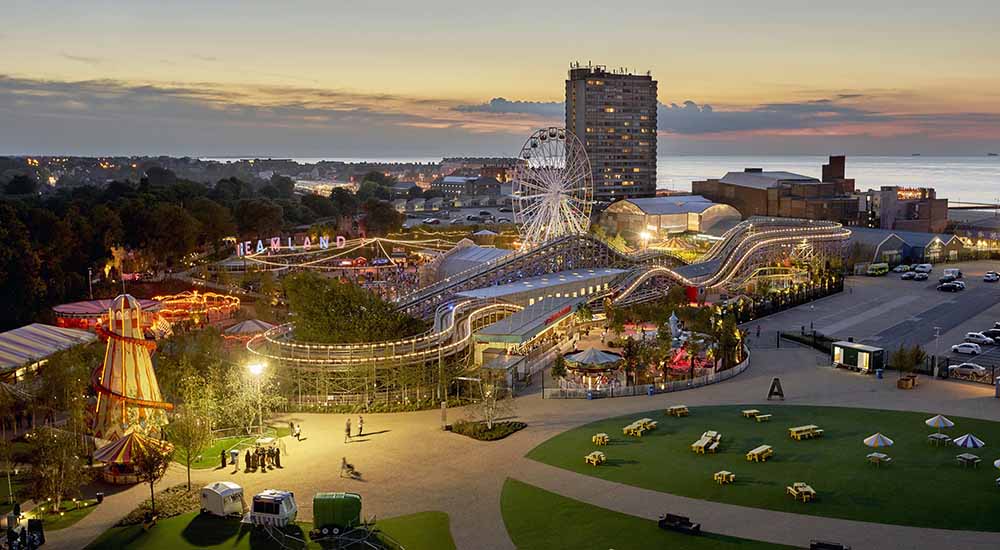 3. Dreamland, Margate
In the winter, Dreamland Margate offers two great indoor activities, the Octopus Garden and the Roller Room. Perfect for children eight and under, the Octopus Garden includes a circus tent, beach huts, greenery to tumble down, sand pits and much more. The little ones can meet Ozzy the Octopus and bring home their very own drawing of the mascot from the arts and crafts potting shed. For the older adventure seekers, the retro-themed roller disco is a recipe for fun with a wide assortment of excellent tunes. After spending the day in the Octopus Garden or the Roller Room, visitors can grab a bite to eat at the Roller Diner serving classics like burgers and shakes.
Where: 49-51, Marine Terrace, Margate CT9 1XJ
Price: Entry to the Roller Room is £4 or £13 for a family of four, entry to the Octopus Garden is £5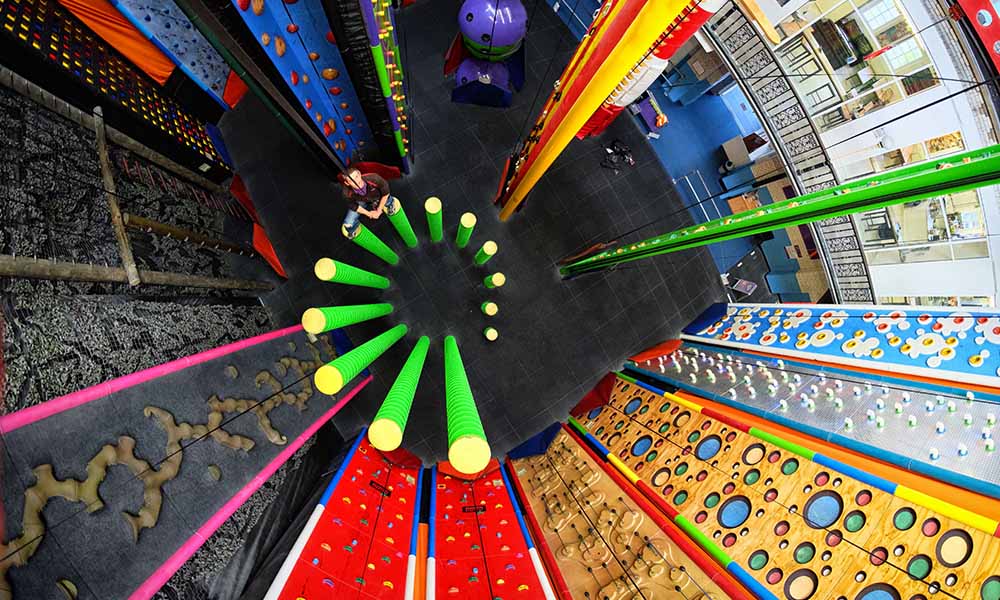 2. Quay Climbing Center, Devon
Bring your family to the Quay Climbing Center, South West England's biggest indoor climbing wall. This safe and fun family activity is great for all skill levels. We recommend the Family Taster session, which allows the whole family to climb to try as many walls as they please and learn the fundamentals. These one-hour sessions are available climbers ages 7 and up, for £12.50 per person. After mastering the wall and breaking a sweat, take the family to the Workshop Café, which offers a variety of home cooked meals by Chef Paul best known for his pizzas, cakes, coffees, and hot pressed sandwiches.
Where: Haven Road, Exeter, Devon, EX2 8AX
Price: Pricing varies based on climbing package
1. Eden Project Rainforest Biome, Cornwall
Experience tropical weather in the dead of winter in the Eden Project Rainforest Biome. As the largest indoor rainforest in the world, the Rainforest Biome's brilliant domes and large-scale trees will leave the whole family in awe. Top attractions within the biome are the Waterfall and the Canopy Walkway, which offers an incredible treetop views along the rope bridge. Be sure to dress the kid in layers as temperatures inside the biome vary between 18-35 degrees Celsius.
Where: Eden Project, Bodelva, Cornwall, PL21 2SG
Price: Adults: £25, children (5-16): £12.60, under-fives: free, family pass (two adults and two children): £64.