Luxury family cottages perfect for kids (dogs too)
Think about idyllic, traditional family holidays and Cornwall almost certainly comes to mind. Give it a few seconds and guaranteed there'll be a cosy, country cottage sneaking into the fantasy. Relax, let your thoughts drift a little more. If you aren't now in the land of lush, rolling countryside with a whisper of sea air on the breeze and nothing but a few picturesquely placed birds breaking up a big, blue sky, you need to try harder.
Not something you could reasonably ask of Kernock Cottages. These gorgeous holiday homes in Cornwall have won so many awards for excellence over the past few years it almost seems unfair to the rest of the county. But spend a few minutes in any one of them and it's clear every prize is more than deserved.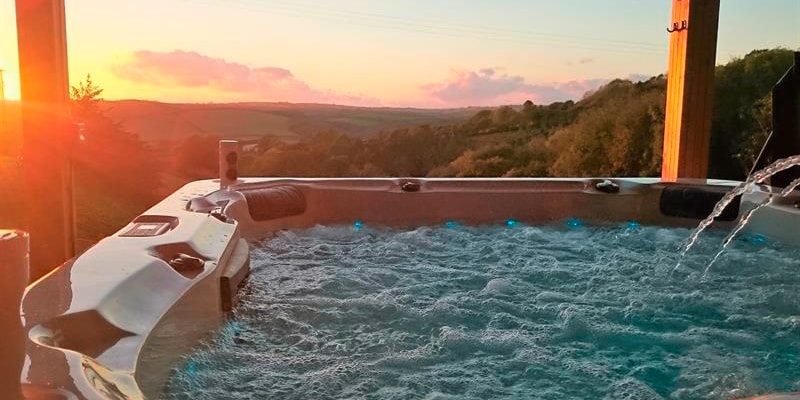 Cottages with traditional character and five-star comfort
An above and beyond approach to family holidays is Kernock's distinctive signature and you'll find it woven into the tiniest details of every cottage.
From authentic whitewashed walls to glossy wooden floors, spacious bedrooms and cook-in-me kitchens, the individually designed interiors are a delightful mix of rural charm and elegant, modern cool.Pretty, enclosed gardens are fitted with their own hot tubs, complete with ipod dock, coloured lights and jets – the perfect remedy for chilly evenings in with the family. And if that isn't roomy enough, the surrounding 28 acres of mature grounds, rolling fields and historic woodland that turns into a thousand shades of rustic oranges and yellows in the autumn are sure to sway you.
Unforgettable holidays for families small and large
The romantic Coach House is couple perfect, but baby can come too. Simply ask and a cot's ready and waiting when you arrive, along with a cute hamper of pint-size essentials like organic baby wash, wipes, nappy bags and muslins.
Tree Barn or Heather Barn are a great fit for families of four. Heather Barn's also fully wheelchair accessible and fitted with an induction loop, bath and bed grab rails, hypoallergenic bed linen and a medication fridge.
Three bedroom Owl Barn is large and comfortable for six. Kids can spread out and play – there are plenty of games and entertainment options. In the heart of the barn the spacious kitchen's a delight for keen cooks and there's plenty of room to escape for a few quiet moments any time you want.
Because Owl and Tree Barn are near neighbours they work well booked together for larger groups. An ideal solution for big family get togethers where extra breathing space tends to keep everyone happier.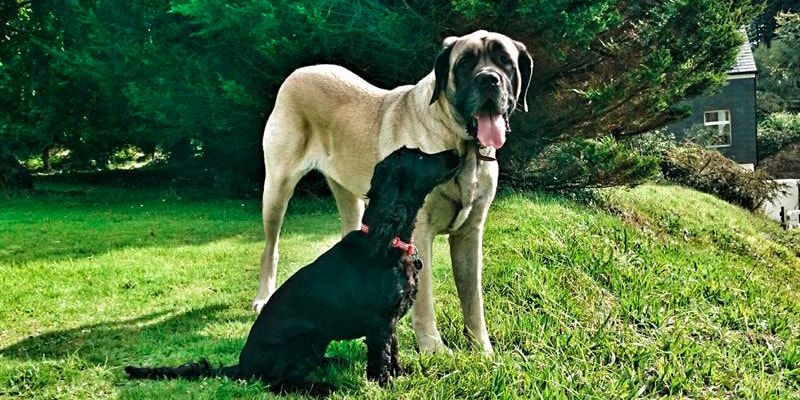 Dogs couldn't be more welcome

Inclusive is almost an understatement when it comes to the welcome here. Kernock not only welcome dogs but actively encourage you to bring them.
It's fair to say the level of canine comfort is so high, you may have to think about raising the standards back home to meet your dog's new expectations. Everything's been considered, from soft doggy beds to fluffy towels, chew toys, treats and even cute collar tags with the Kernock phone number, just in case.
All cottages have safe, enclosed gardens and there's also a dog walking paddock "Central Bark" with well marked paths, benches and solar lighting for after dark strolls.
Hygiene's a priority too and, as well as copious amounts of poo sacks for every pet, there's a personal poo-bin at each gate and several more conveniently spaced around the grounds.
A little slice of kid heaven in the heart of the country
Young, two legged visitors aren't any less spoiled at Kernock.
If you're bringing baby, forget the Himalayan expedition packing normally involved in a holiday. Anything you need in terms of equipment is available right down to baby baths, walkers, Moses baskets, night lights and monitors.
Toy boxes packed with books and games and top notch entertainment systems keep older kids happy in the odd moments when they're not outside in the adventure playground, exploring the woods or bouncing about on Kernock's enormous trampoline.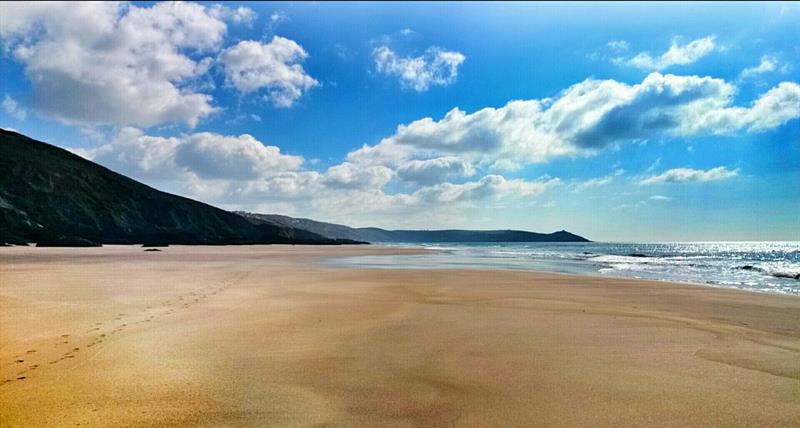 Big, beautiful Cornwall is just minutes from your cottage door
Of course, no holiday in Cornwall's complete without beaches and wild, open spaces to explore. Happily, Kernock sits almost right on the border of Cornwall and Devon so you'll find coast and countryside in any direction.
Whitsand Bay is less than half an hour's drive from your cottage door. Tamar Valley and Dartmoors are so close you're almost neighbours. And an historic family day out in Plymouth is just down the road.
Plus, Cornwall's one of England's true, dog-loving counties, so no shortage of bracing walks and pet-friendly pubs and restaurants to visit nearby – you'll find a helpful local guidebook and map tucked into your cottage.
Come stay any time, all year round
You can stay for Christmas, come in spring or go all out for an iconic summer holiday at Kernock. Cottages are available for long and short breaks year-round. And there are no set arrival dates so you can pretty much work to your own timetable.
The only exceptions are July and August when high demand simply makes it more practical to rent cottages by the week and define check-in and check-out times. But, apart from that one tiny restriction, probably the only other place you'll enjoy as much freedom as you do here, is in your own home.
Tempted by a traditional Cornish cottage holiday? Have a look at this useful guide to Family Holidays in Cornwall.