Speak to anyone you know, and chances are some of their happiest family memories involve time spent on a British campsite near the beach. Rose-tinted memories, maybe, and my camping days are well and truly over (I've more than served my time under canvas), but i'm still the first to agree that there's nowhere better in the world than the British seaside, and no better spot than Salcombe.
A sailing and water-sports heaven, it's home to fabulous beaches, wonderful coastal walks, great eateries and the friendliest of locals. I'm not alone in my opinion – more than 18,000 well-heeled, nautically inclined visitors flood into this beautiful coastal resort each summer, multiplying the permanent population tenfold.
There are no chain coffee shops or restaurants; instead, some cracking independents serving some of the finest food on the British coast, as well as one of the best bakeries in the country (I challenge anyone to try The Bake House's doughnuts and disagree). You won't find any tacky takeaway joints – Salcombe is full of fab delis, cafes and beach huts (the Winking Prawn is a must). Forgo the neon gaming arcades of other resorts, and seek some good old-fashioned waterfront entertainment such as crabbing, with nothing more than bacon rind, a line and a bucket. Be warned, it gets competitive.
A true British holiday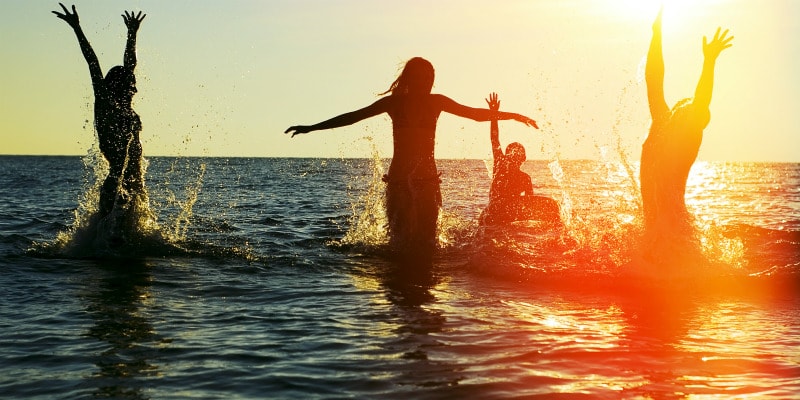 The town is surrounded by beaches and coves, some of which are accessed via charming ferries, others by private or rental boats. During May half term, we swam in the sea and played cricket and volleyball on the beach, dug moats and built castles, semi-buried a few small children (just temporarily, obviously), and had the obligatory sand-infused sandwiches while watching the sun set from our sheltered position at Mill Bay. It really was the great British seaside at its greatest. The beaches are beautiful, clean and safe – that's a given – but the fun continues offshore, too.
'Of course, I'm biased, but you have to experience Salcombe from the water,' says Zoe Crook of Salcombe Dinghy Sailing Club. 'Seeing the area from the estuary gives a completely different perspective, and sailing allows you to explore coves and inlets otherwise inaccessible.' Young would-be sailors certainly were just having the time of their lives, with little ones as young as eight throwing themselves wholeheartedly into their RYA courses, and taking to the water like… well, ducks to water. You don't have to know your bow from your boom to enjoy time on the water, though. Sea Kayak Salcombe specialises in kayak and stand-up paddleboarding. From hour-long rentals to full-on tours, it's an alternative way of checking out the local wildlife (including seals and dolphins), scenery and coves.
Old vs new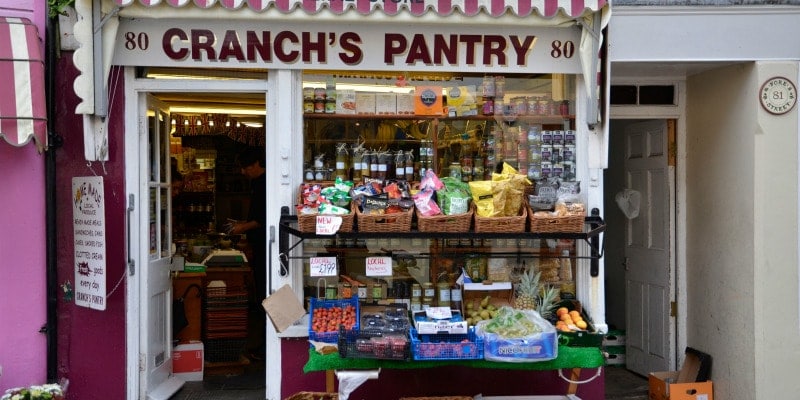 OK, so maybe we should have camped to really recreate the memories of old, but the South Sands Hotel offers luxurious comfy beds, en-suite accommodation and the beach on the doorstep. Positioned on its own quaint little cove, with a watersports club attached, the hotel is a perfect little haven that really does have something for all the family, plus a divine restaurant. Rumour has it there will also shortly be a new and very exciting chef in town, too. Watch this space!
A new artisan gin distillery is currently being built alongside one of the town's longest established boatyards; a contemporary photography studio and coffee shop sits opposite a row of beautiful old fishermen's cottages; and Cranch's Pantry (the tiny general store) is an Aladdin's cave of all the usual suspects, alongside a selection of organic fruit and veg that would give Whole Foods a run for its money. It's a merging of old and new, traditional and contemporary, locals and visitors. It works. Salcombe really is the British seaside at its best. I'm told there's a lovely campsite just outside the town, too… maybe next time.
The lowdown
Where to stay
Rooms at the South Sands Hotel start at £170, with special family events taking place throughout the year and fine wine and dining to boot, southsands.com.
Salcombe Holiday Homes offers the largest selectionof self-catering properties in the town salcombe.com.
What to do
A two-hour photography workshop with Lorna Yabsley costs from £15 per child, lornayabsley.com.
Paper Bird Island is an art space with creative activities for children. Prices start from £4.99, paperbirdisland.com.
A half-day family sailing experience at Salcombe Dinghy Sailing for up to five people costs from £200; private tuition for 1.5 hours costs £150 salcombedinghysailing.co.uk. A two-man kayak costs from £20 per hour to rent with Sea Kayak