Sponsored Content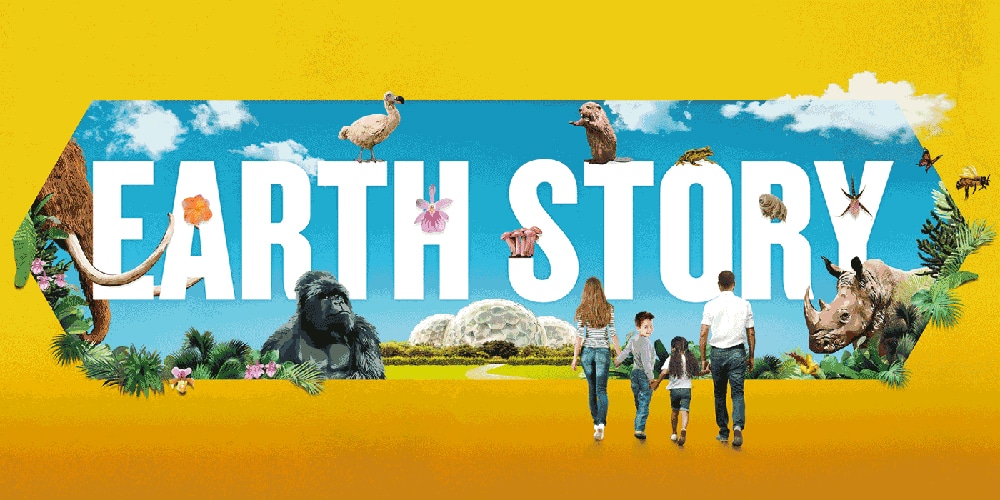 1/4

Earth Story 
Earth is astonishing, and engaging kids as early as possible in keeping it that way is something most parents are now very keen to do. But being aware is one thing, making conservation, biodiversity and sustainability exciting for kids is quite another. Fortunately the Eden Project has been doing just that for almost 20 years now. And since 2001 countless young explorers have discovered Eden's incredible global garden in Cornwall, travelled round the world of science and nature in the space of a single day and returned to do it again and again as the Eden Project has evolved.
If you haven't yet discovered what Eden describe as their 'living theatre of plants and people', imagine two enormous geodesic biomes containing Rainforest and Mediterranean ecosystems which immerse you completely in a real-life experience of earth's most extraordinary environments. Think tropical storms and treetop canopy walkways, immense flower displays, crops of fruit and vegetables, rare plants, warm sunshine and dense jungle-like humidity – but all in Cornwall. Book online now to receive a 10% discount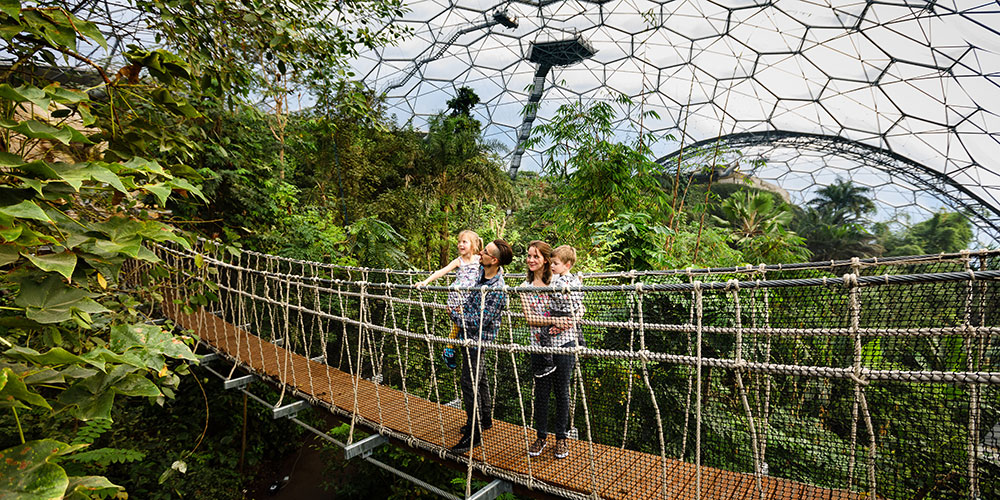 2/4

Hear (see, touch, feel) Earth Story at Eden this summer
Tempted to find out more? Well this summer could be the best time ever to explore Eden with conservation conscious kids because it's the season for Earth Story. This unique event bills itself as a journey through evolution, but in reality it's a voyage of discovery populated by Giant Beasts, incredible tales, awesome virtual reality experiences, endless opportunities to get hands on and creative, plus heaps of interactive adventures.
Look forward to meeting a wildly life-like mountain gorilla and hearing his inspiring story.
Expect awe-struck wonder at the weird and marvellous creatures in the Cave of Giants. Hint: there's an ice-age mammoth skeleton.
Crawl, climb and wriggle like an insect in the all-new Mini-beast Mansion play area.
Go on a virtual reality safari and come face-to-face with a giant armadillo and packs of other mind blowing beasts.
Join the Ocean Clean Challenge and discover all sorts of small changes families can make to help protect the planet.
Catch daily storytelling, fun science workshops, family adventure trails, plus heaps of challenges and plenty of puzzles.
There's no sugar-coating the need to protect the planet, but Earth Story steers kids clear of nightmares with thoughtful information about endangered plants and animals alongside wonderful inspiration from the Guardians of the Future exhibit which is all about a hopeful tomorrow thanks to the on-going environmental efforts of remarkable people and places around the world.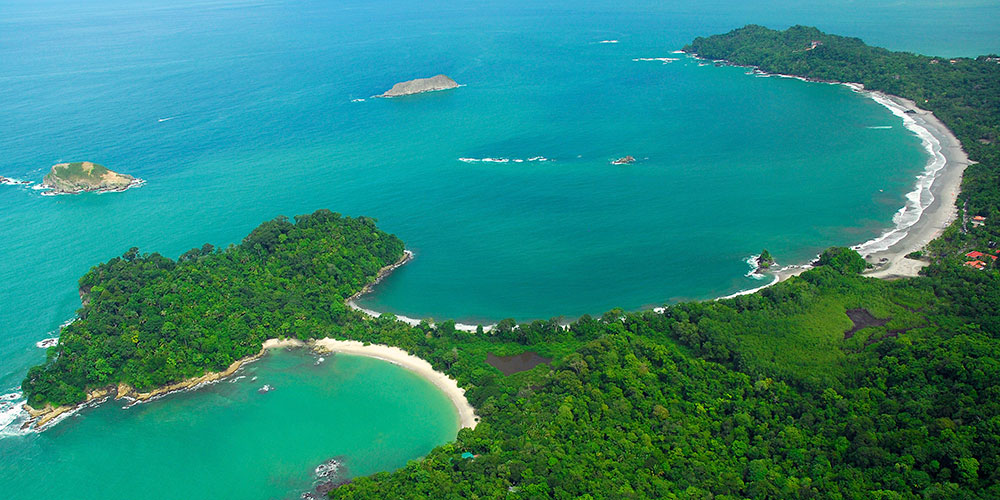 3/4

Discover another sustainable super-hero at Eden
Anyone with even a hint of eco-awareness will understand immediately why Costa Rica is Eden's leading Guardian of the Future. Even the fact that it's officially one of the happiest countries on earth, as well as the birthplace of the state of mind known as Pura Vida, is inspiring. But delve a little deeper into the past 30 years and you quickly discover the true extent of tiny Costa Rica's achievements is nothing short of astonishing.
By promoting ecotourism in the early 1980s, Costa Rica's rainforest became worth more alive than dead. Within one generation the country's rainforests had doubled in size and its economy is now one of Central America's strongest.
Today, 26% of Costa Rica is protected and, despite covering less than 0.03% of earth's landmass, it's home to 6.5% of the world's land-based bio-diversity and 3.5% of its marine life.
Costa Rica has over 6000 marine species, 5 million migrating birds and 1400 varieties of orchids – 20% of which are found nowhere else on earth.
99% of Costa Rica's energy comes from renewable sources and the country's national grid is currently 95% carbon-emission-free.
By 2021 Costa Rica will become the first country worldwide to ban single-use plastics completely, including all plastic straws, cutlery, bags, bottles and cups.
By 2050 Costa Rica aims to be the first country on earth to achieve 0% carbon emissions.
These are just a few of the reasons Costa Rica is a hero Guardian of the Future, Earth Story tells the country's entire tale in fantastic detail. And if that isn't quite awesome enough, there's also a glorious exhibition of 500 rare orchids newly planted in Eden's Rainforest Biome.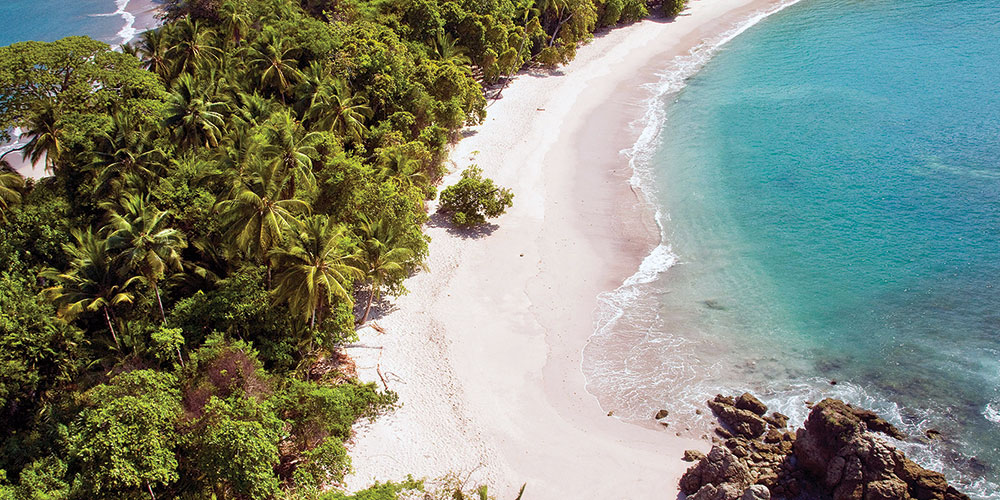 4/4

A dream destination for responsible families
Should you find yourself inspired to explore Costa Rica beyond the bounds of Cornwall in the future, you might be interested to know that in 1996 the Costa Rica Tourism Board established the very first Certification for Tourism Sustainability (CST) program. Going from strength to strength over the past two decades, CST is only earned by accommodation and businesses meeting the highest standards of sustainability. And understandably, it's a marque of excellence that's worn with pride, so you can't miss it whether you're looking for somewhere to stay or play in this spectacular little country.
Though you'll also be pleased to learn that, as well as sharing great eco-credentials, Eden and Costa Rica also have a high fun factor in common, and both are dream destinations for kids. Though only Costa Rica has 200 volcanos, six of which are still active, as well as:
Monteverde Cloud Forest where you can zipline or canopy walk through the treetops and explore the humid home of 2500 plant species and 1500 animal species.
Caribbean and Pacific coastlines with Green, Hawksbill and Leatherback Turtle nesting beaches.
Rafting and tubing on rivers with rapids ranging from gentle class I to uber-extreme class VI.
A real-life, living and authentic cowboy culture to discover in Gunacaste and La Fortuna.
Tortuguero National Park is a tourism legend, internationally renowned for protecting the Western Hemisphere's most important green turtle nesting beach and accessible only by sailing its unique network of rivers and streams.
Rare and unusual wildlife including two and three-toed sloths , jaguars and tapirs.
Fabulous surfing beaches on the Pacific Coast and world class waves for extremists on the Caribbean side.
Corcovado National Park, described by National Geographic as the 'planet's biologically richest place'.
Lowdown on Earth Story at the Eden Project
Where
The Eden Project, Bodelva, Cornwall
When
24 July to 3 September 2019
Seven days, 9am to 6.30pm
Cost
Adult, from £26; child (5-16), from £13.50; under 5s, free; Family Ticket, from £67
The Eden Project's Earth Story can be experienced from 24 July to 3 September. Book online and save 10% on full ticket prices. Costa Rica is open for eco-adventures all year round.