Family surfing holidays in Cornwall make a welcome return for summer 2021 with Luxury Family Surf Breaks in Newquay from the Family Surf Co.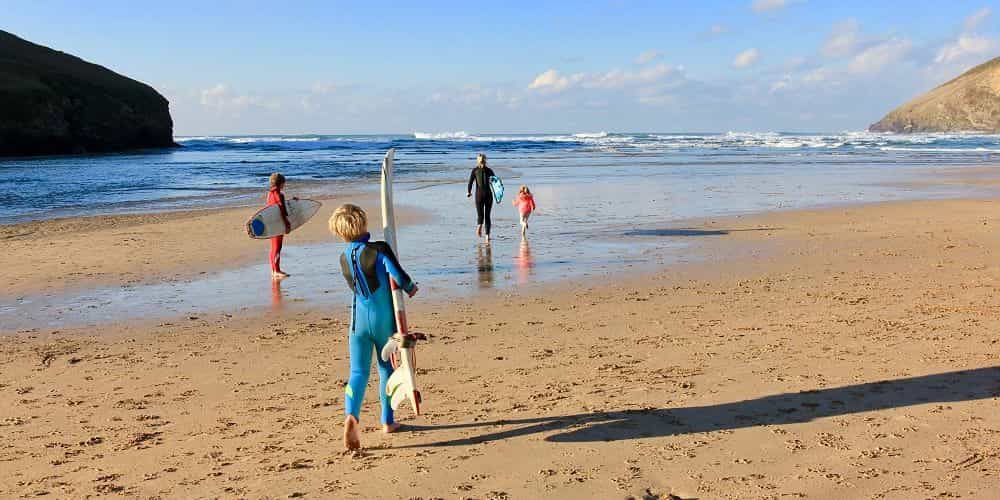 Get back to the beach this summer on luxury family surf breaks 
If you're looking forward to getting back to the beach this summer, the Family Surf Co. are way ahead of you with their Luxury Family Surf Breaks based at the Watergate Bay Hotel on one of Cornwall's best surfing beaches. With their combination of laid-back fun, space to unwind and some well-deserved indulgence, these weekends could be the perfect antidote to the past 12 months of restrictions. Starting in June and running right through until September 2021, luxury family surf breaks might be centred around surfing lessons, but they also find time for beach yoga and family picnics, ocean skill building, spa soothing and family swimming; as well as time to simply rewind, unwind and reconnect with that wonderful sense of beachy freedom most of us will never take for granted again.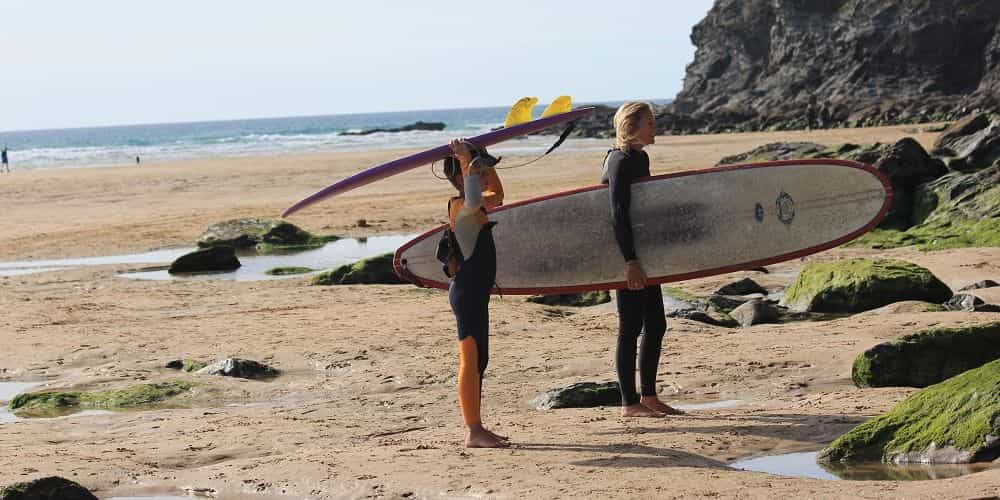 Luxuriously laid-back family surf breaks at Watergate Bay Hotel
Watergate Bay Hotel is so close to the beach, even its 25m indoor infinity pool comes with incredible ocean views. And a boardwalk direct to the sands is just one of many reasons why it's one of Cornwall's most iconic surf hotels. The light and airy design brings cool, coastal chic to everything from the restaurant and spa to spacious suites and two-bedroom family apartments – you can choose either on luxury family surf breaks.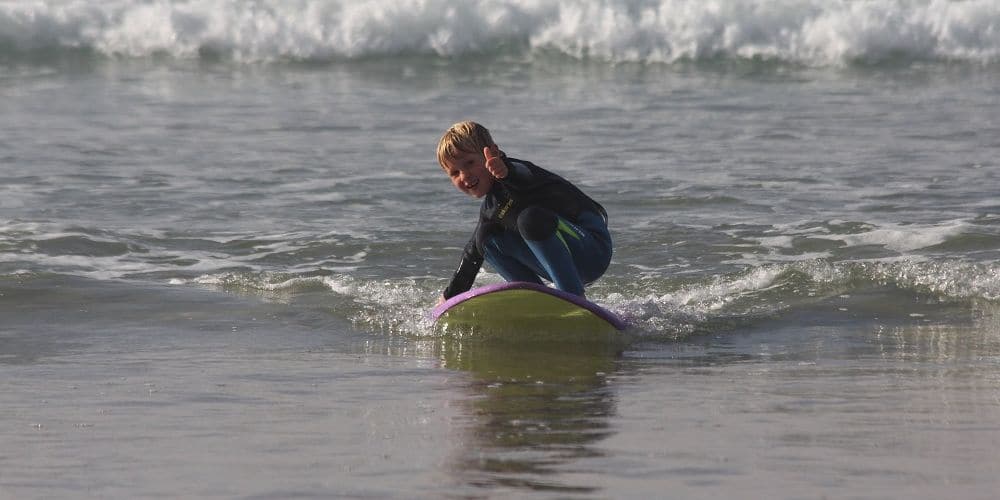 Luxury family surf breaks designed by Family Surf Co. experts
The Family Surf Co. is the brainchild of two mums who also happen to be expert surfers and qualified lifeguards. They put the beach and surfing at the heart of their family life and bring the same passion and sense of adventure to the surfing holidays they create for other families. So you can be sure every second of their luxury family surf breaks at Watergate Bay has been carefully thought out for maximum fun, great learning experiences (for all levels of surfers from beginners up) and plenty of relaxed, family together time.
Fact Box
When: June to September 2021
Where: Watergate Bay Hotel, Newquay, Cornwall
What's included: two nights in a two-bedroom apartment or family suite; breakfast at the Watergate Bay Hotel; 2 x yoga sessions for parents and 2 x family surf lessons; wetsuit hire; Sea Surf Safety course; hotel facilities including Watergate Bay's Swim Club, kids' zone and restaurants; kids club sessions; beach fitness session for parents; Family Surf Co. goodie bag.
From £2,460  for a family of four in two-bedroom beachside apartment
From £1,668 for a family of 4 in luxury family suite.
Family Surf Co. are also offering Luxury Family Surf Breaks at Bedruthan Hotel in Newquay and Family Surfing Experience Days for summer 2021. For more information and to book your break visit Family Surf Co. today.
Looking for more UK summer staycation ideas? Find 12 magical places to add enchantment to your UK holiday plans. And don't forget to follow Family Traveller on Instagram and Facebook and share your staycation inspiration – or just say 'hi'.