Sponsored Content
Explore the stunning windswept cliffs and headlands of Cornwall on this four-day Intrepid Family Retreats experience. Break away from the everyday on the southwest coast with this unpack-once getaway. You and your family will soak up the views of sun, sand and sea both from you comfortable, family-run accommodation and on memorable walks through the history and nature of this proper 'ansom section of Cornish countryside. Enjoy the time to slow down and get to know the places you visit, using the insider knowledge of your local host to discover the backstreets of these harbour towns, feasting on fresh seafood – and a Cornish pasty or two – along the way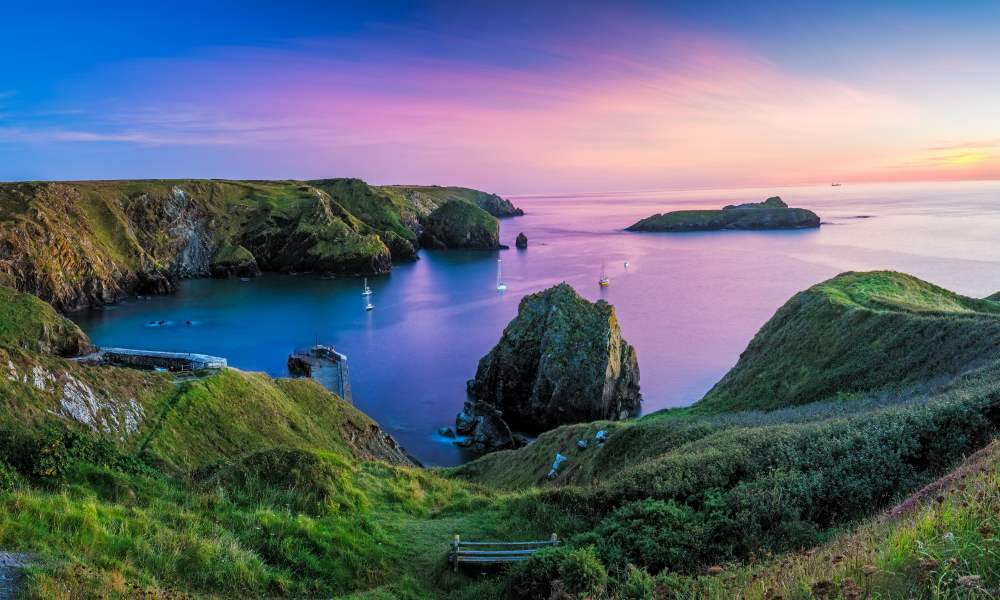 Why you'll love this trip
Find peace with the relaxing sounds of crashing waves, the smell of salt spray, and a yoga session overlooking the ocean.
Take bracing walks through the mining history of Cornwall and along dramatic, rugged clifftops, as you and your family reconnect with nature.
Taste the true flavour of Cornwall with a traditional pasty, after a hike around a headland that lives up to its official designation as an Area of Outstanding Natural Beauty.
Is this trip right for you?
Please ensure you consult your local government's advice regarding domestic travel prior to booking this trip.
There are several walks planned on this retreat. A fair level of fitness and appropriate footwear and clothing will allow you to fully enjoy this adventure.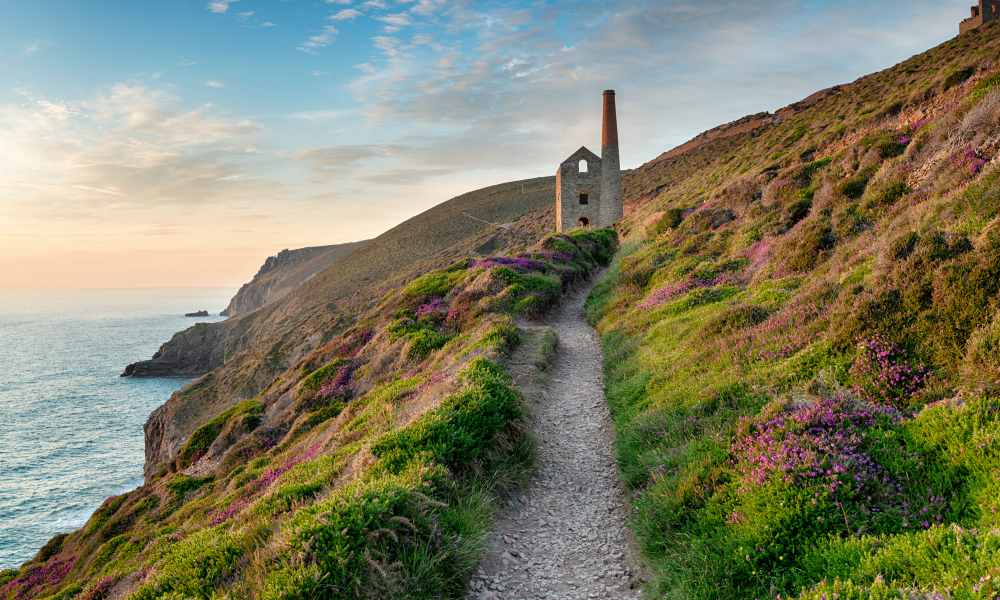 Itinerary
Day 1: Cornwall/Newquay
Welcome to your family seaside escape in Newquay here in the north of Cornwall. Make your own way to your accommodation, a comfortable, centrally-located and family-run outfit that boasts great views over Towan Headland and Fistral Beach. There will be a welcome meeting at 2 pm, when you'll meet your local host, your group, and get over an overview of your upcoming itinerary. After unpacking for the next few days and settling in, join your host for a walk around the town, and get a bit of insight into the town's history and what makes this a famous surfing destination. You might wander the harbour, hike up to the 14th-century clifftop hut used to alert local fishermen to shoals of fish filling the bay, and soak up gull's-eye views across the green and grey dotted headlands. You can follow the path of the Gannel estuary back into town, and drop into the ornamental Trenance Gardens, backed by the train line viaduct that brought Newquay to the attention of seasonal visitors in the Victorian era. This evening is free for you and your family to find a place for dinner – your host will have suggestions on hand.
Accommodation
Original style hotel (1 night)
Included activities
Newquay – Orientation Walk with your Host
Meals included
There are no meals included on this day.
Special information
It's very important that you attend the welcome meeting at 2 pm today as we will be collecting insurance and emergency contact details at this time and will head out into town straight after. If you are going to be late please let the hotel reception know. Ask reception or look for a note in the lobby for more information on where the meeting will take place.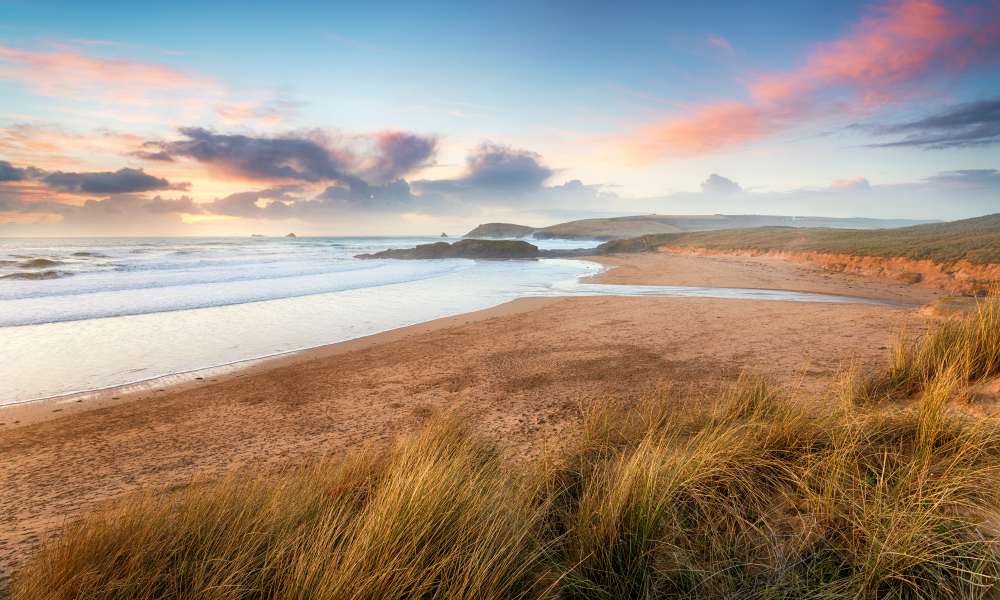 Day 2: Cornwall/Newquay
Begin the day inspired by the ocean as you and your family undertake a yoga flow this morning. Practice your sun salutation and downward dog and stretch out in preparation for a walk later on. Then, grab your hiking boots and take a transfer to the start of the walk. Head down the coast to a former major centre of Cornish mining, where over 100 mines once dotted the landscape. Take the coastal paths across purple blooming heather and gorse to hilltops that offers panoramic views along the cliffs – on clear days as far as Padstow in the north and St Ives Bay in the south. Pass relics to a mining industry that only ended in the early 20th century, including dilapidated engine houses and chimneys perched on the cliff's edge. Walk in the footsteps of the miners, all with a backdrop of ocean blues you might more normally associate with the Mediterranean. After the walk, take some time to explore the nearby main village, a jumble of granite cottages and main buildings spread over the surrounding hills and valleys, before returning to Newquay.
Accommodation
Original style hotel (1 night)
Included activities
Newquay – Private Yoga & Wellness Session (2 hours)
St Agnes – St Agnes Beacon and Wheal Walk
Meals included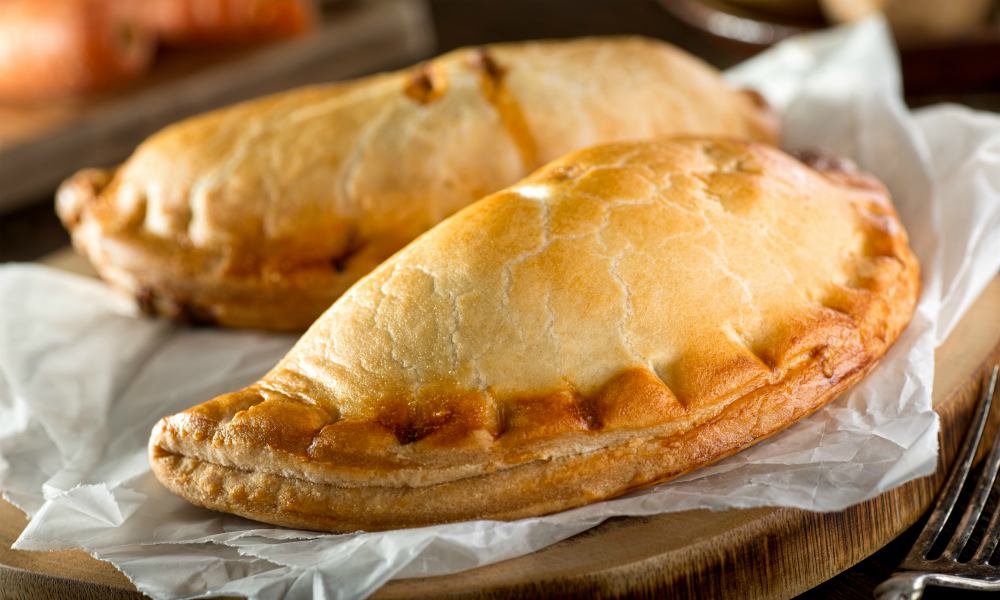 Day 3: Cornwall/Newquay
Start early and fuel up with a hearty breakfast before you get those legs ready for another walk today, this time heading north to the stretch of Trevose headland that juts out into the Atlantic and boasts views far along the horizon. This is protected section of rugged coastline and is an official 'Area of Outstanding Natural Beauty', where marine wildlife, rare plants and headland animals will be free to flourish. Take a walk across sandy beaches, past collapsed caves and shipwrecks, look out across the ocean from the lighthouse, see sheltered coves and try to spot Grey Seals lolling and Peregrine falcons soaring. You'll have worked up an appetite, so take a transfer to Padstow and enjoy lunch at a small, family-run bakery that make Cornish pasties the traditional way. Take some time to wander around this pleasant town clustered around the harbour, before returning to Newquay and celebrating your final night.
Accommodation
Original style hotel (1 night)
Included activities
Trevose Head – Circular Walk
Padstow – Cornish Pasty at the Chough Bakery
Meals included
Day 4: Cornwall/Newquay
Meals included
Price
£546 per adult in a twin share room
£492 per child in a twin share room
Availability
26 – 29 October 2020
Terms & Conditions
Discount applies to new bookings only, made between 5 August and 30 September 2020, for travel up to 31 December 2021. The discount applies to the land tour price only and cannot be used in conjunction with any other offer and are not combinable. Discount does not apply to local payments/kitty, permits, additional travel arrangements, international and local airfares. Standard deposit is required upon booking and full payment is due 21 days prior to departure. If booking within 21 days of departure, full payment is due immediately. All tours are subject to availability. Prices, itineraries and inclusions are subject to change without notice. Standard booking conditions apply as per Intrepid website.