Exciting things to do in the Midlands with kids

Jump into three million bricks at the UK's biggest Lego event. Discover Halloween terror in the creepiest place or under the sea. Dip into den building. Go medieval for the weekend with Robin Hood. Or have a quiet afternoon at the theatre – not. There are so many things to do in the Midlands this October, that half term is shaping up to be thrilling this year. Better start making plans now.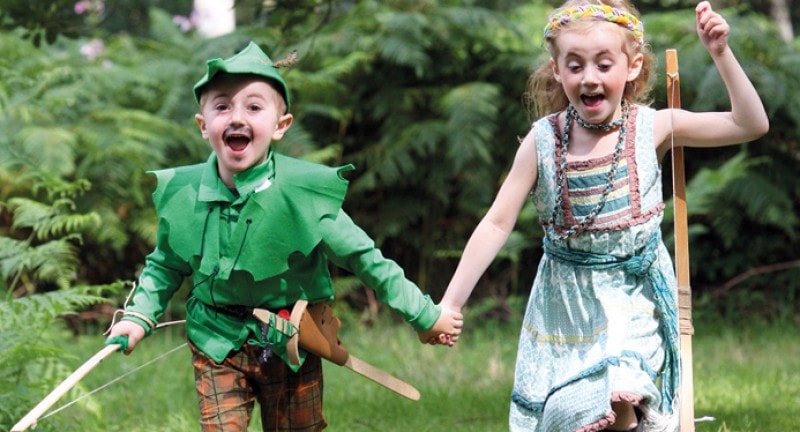 1/7

Make merry at Nottingham's Robin Hood Pageant
Living up to its name as the 'UK's Festival City', Nottingham takes kids back in time for the annual Robin Hood Pageant – handily held over half-term weekend this year. If no holiday is complete without some jousting, a spot of archery try-out and some medieval hand-to-hand combat, you're in luck. Kids of a more gentle persuasion can attempt to turn lead into gold at the Alchemist's Lab or give weaving, woodcarving and fletching a go in the 12th century workshop. Expect plenty of colourful costume, ridiculously passionate reenactors, Robin Hood himself, more than a few Merry Men, endless entertainment from falconry displays to wandering minstrels and ye olde feasting, of course.
When: 29 and 30 October
Where: Nottingham Castle. The castle's 10 minutes' walk from Nottingham Station or 7 minutes by bus.
Price: from £6.00 (tickets should be booked in advance)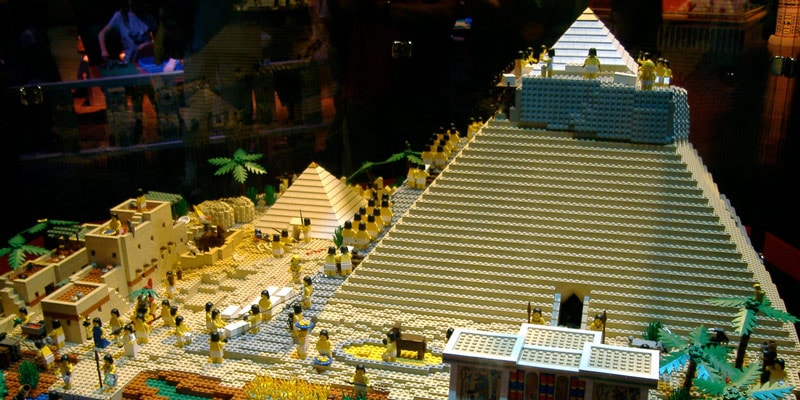 2/7

Play with over 3 million Lego bricks at BRICKLIVE


The UK's biggest Lego event is coming to Birmingham NEC just in time for half-term. BRICKLIVE starts with Lego and goes anywhere kids' imagination takes them for four play packed days. They can dive into pits with over 3 million bricks and basically make anything at all for as long as they like. The tricks that turn super-fans into professional builders are revealed. There's chill out space in the Dance Zone, fantastic prizes to be won and the world's largest ever Lego map. It's all fun and games – until it comes to designing a robot or competing in the first ever Lego League, then it's serious. Duplo's in the mix too, for starter fanatics.

When: 27 – 30 October

Where: Birmingham NEC. Direct trains run from Birmingham city centre to Birmingham NEC.

Price: from £21.75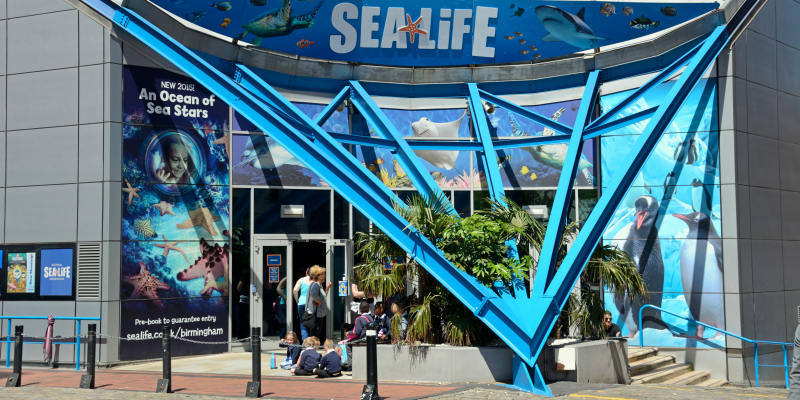 3/7

Dive into Spooky Seas at Sea Life Birmingham

Close proximity to sharks and sting rays isn't the only chiller at Sea Life Birmingham this half term. The fearless aquarium team are set to take bold kids down into the scariest depths of Spooky Seas. Let them meet some truly terrifying creatures. And then introduce them to the most terrible monsters of all – themselves. Yes, it turns out humans are more frightening than anything else on the planet and Sea Life are showing kids why. Expect shivers and thrills but masses of fun too. And if they need some cute after all the drama you can all go visit the penguins, check out the otters or even book a VIP Feeding Experience – they have giant turtles.
When: 22 – 31 October.
Where: National Sea Life Birmingham; follow signs for ICC (International Convention Centre) 15 minutes walk from Birmingham city centre.
Price: from £12.75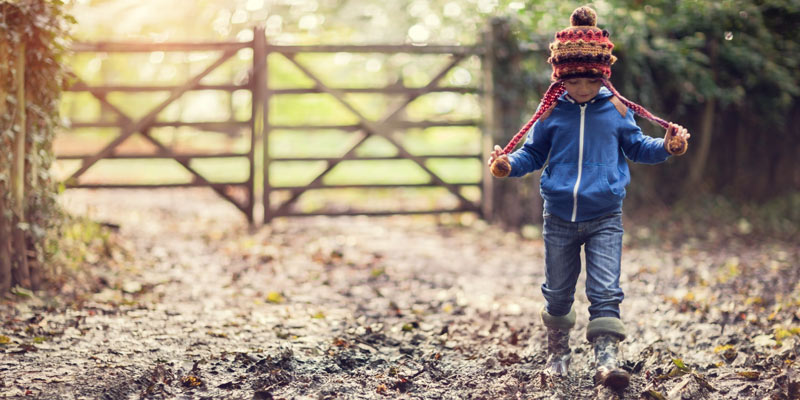 4/7

Meet the bugs and beasts of Shipley Country Park
It might be autumn, but Shipley Country Park is still alive with creatures this half-term. Wrap up warm, dig out wellies, grab the kids, clip a lead on the dog (if you've got one) then go follow the (un) Natural Halloween Trail. Cunningly planned to travel around the 600 acres of woodland and meadows that make Shipley one of the prettiest spots in Derbyshire, this is a self-guided adventure. But don't assume it's a quiet country stroll. The creepiest and crawliest beasts are concealed along the way, waiting to be discovered to kids' disgusted delight. This is definitely one to keep your camera handy and well charged.
When: 22 and 30 October, 11am to 3.30pm
Where: Shipley Country Park, near Heanor, Derbyshire, a 20-minute drive from the centre of Derby
Price: £1.50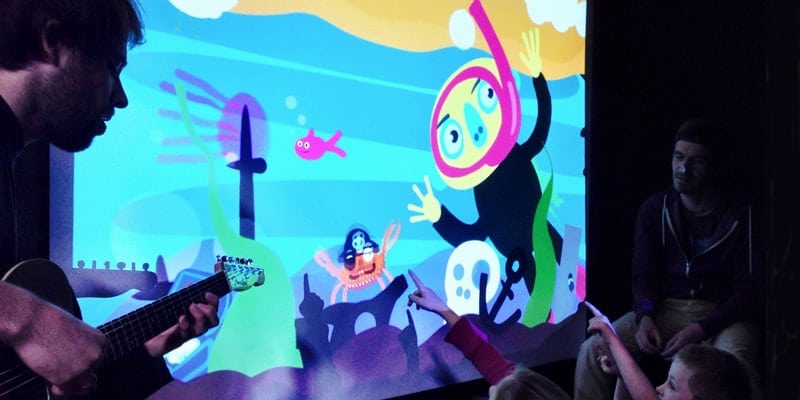 5/7

Join The Adventures of Walter Lemon Face

A mix of live animation, music, stories, games, dancing and general silliness, it's up to kids what happens next in The Adventures of Walter Lemon Face at Midlands Art Centre for half-term. The cartoon explorer with the giant yellow head is very old, very daring and almost never tells the truth so when he's around anything can happen as long as its fantastic fun. This is a great piece of interactive theatre for three to 10 year olds and just one of the children's events MAC has planned for the holidays this October.
When: 23 October – performances at 12.30pm and 3pm
Where: Midlands Arts Centre, Cannon Hill Park, Birmingham – 15 minutes by bus from Birmingham New Street Station
Price: £8.00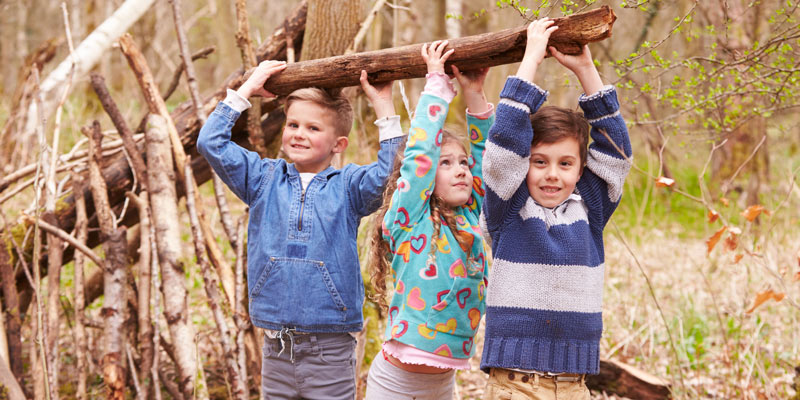 6/7

Den building in Coventry
What do you mean you haven't built a den yet? The UK's officially the den building capital of the entire known universe. We're mad about getting into woodland, gathering sticks and rustling up makeshift shelters. But if you don't even know where to start, half-term in Coventry can change all that. Ultimate Den Building is all about teaming together, learning survival skills and making safe places to stay warm and dry in the wilds. Great family fun, perfect for kids over six and a chance to get better acquainted with exciting Bubbenhall Wood just outside Coventry.
When: 26 October, 1pm to 3pm
Where: Bubbenhall Wood, Coventry – a 20-minute drive from Coventry on the A4114
Price: free – book places in advance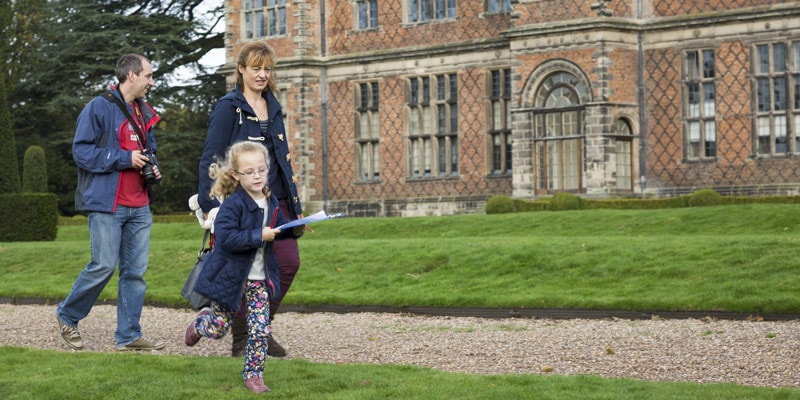 7/7

Halloween at Sudbury Museum of Childhood
Sudbury Hall is one of the Midland's loveliest houses and the National Trust Museum of Childhood. If you haven't taken the kids yet, you should, and half-term's a perfect excuse. It's a holiday/Halloween hybrid here this October with haunting trails to follow all over the grounds and a fancy dress-code for younger visitors. The most intrepid can tour parts of the Hall shrouded in mystery and almost never open to the public. And if kids haven't ticked anything off NT's, 50 things to do before you're 11¾ list, the autumn garden's a great place to start – masses of conkers to collect and falling leaves to catch. Half-term's part of the museum's Art Month too and there's loads to inspire in the different galleries before little artists head off to get creative and messy with the crafty Sudbury team.
When: 24 – 30 October, 11am to 4.15pm
Where: Sudbury Hall, Ashbourne, Derbyshire – 50 minutes north of Birmingham, follow signs for Uttoxeter Jct.A50 Derby to Stoke and A515 Ashbourne
Price: from £7.50
Travelling south of the Midlands this holiday? Have a look at 10 Best things to do in London this half-term.