The Brighton Fringe is a glorious, annual mixed arts festival that kicks off on 6 May and runs until 5 June. With over 900 events, from puppet shows to cabaret, it can be difficult to know where to start. To make life easier, we've picked the ten best shows for families at Brighton Fringe 2016.
1. The Biggest Marionette Circus in the World Part II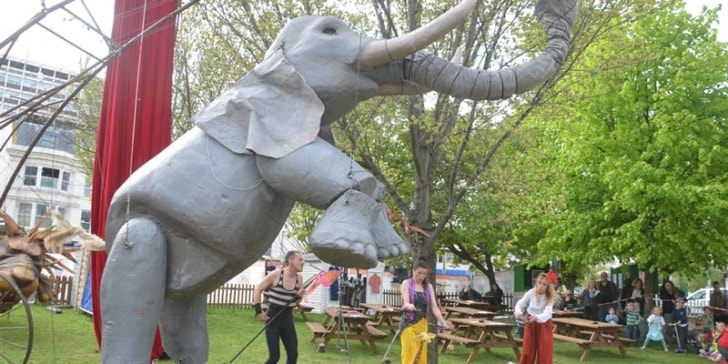 The return of Brighton Fringe 2015's biggest hit. Life-sized elephant, giraffe and lion marionettes come to The Warren! The animals will greet you outside and lead you in to enjoy a breath-taking, delightful puppetry show. Suitable for all ages.
The Warren: Main House, St Peter's Church North, York Place, Brighton, East Sussex, BN1 4GU
11-13, 16-20 May 16:00 21-22 May 12:00 14-15 May 14:30 21-22 May 10:00 14-15 May 13:00 £8 (£28 Family Ticket) [1hr]
2. The Brighton Fringe Family Picnics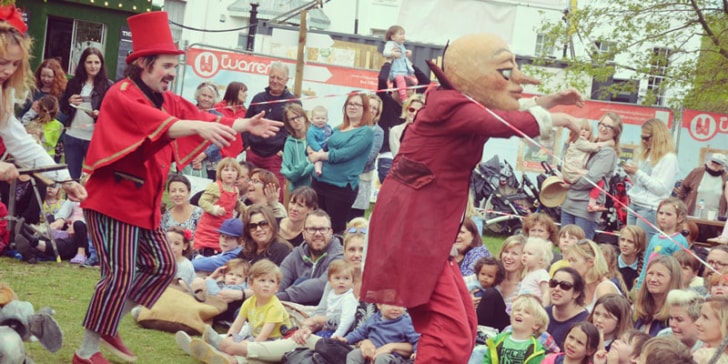 Calling all picnickers! Get ready for two afternoons of free entertainment as Brighton Fringe's family picnics hit the beautiful Royal Pavilion Gardens on Saturday 7 and Saturday 14 May featuring tasters from the best of Brighton Fringe family shows plus Camp Bestival's circus skills workshops, crafty activities, free giveaways, face painting galore. The picnics run from 1pm through to 5pm on both days, with plenty of food stalls and mayhem at Fringe City on the nearby New Road should you fancy a change of scene.
Royal Pavilion Gardens: 4-5 Pavilion Buildings, Brighton, BN1 1EE
7, 14 May 13:00, Free, non-ticketed [4hrs]
3. Meadow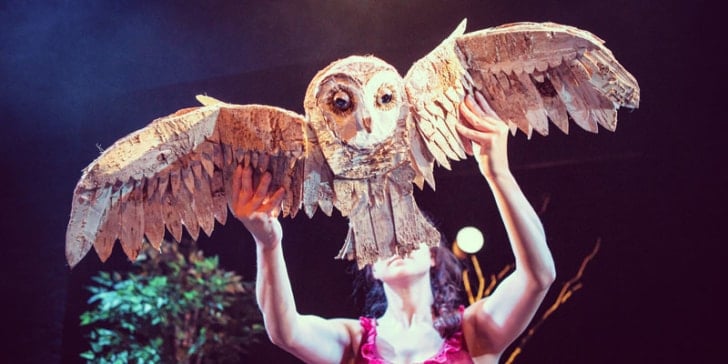 Go on a visually stunning journey with a brand new puppetry show for children and their families about the stories of humans, animals and insects, told by a meadow in a post-human future. Using inventive handcrafted puppets and original music by singer-songwriter and Green Man favourite Paul Mosley, this stunning show is not to be missed.
The Warren: Theatre Box, St Peter's Church North, York Place, Brighton, East Sussex, BN1 4GU
21-22, 30-31 May, 1 Jun 10:30 20 May 16:00 £8 (£28 Family Ticket) [50m]
4. The Den & Woodland Tribe at The Warren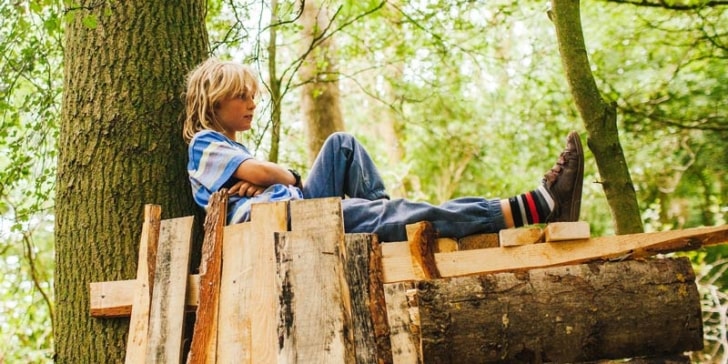 The Warren in the ground of St Peter's Church steps up its family programme this year with The Den, a beautiful, free indoor and outdoor play area filled with creative things to do including storytelling, singing, face-painting and puppetry, open from 10am daily. It is also running Woodland Tribe where children and adults can use hammers, nails and lots of wood to help create an amazing adventure playground in two hour design and build workshops every weekend and throughout half term. Suitable for all ages.
The Warren: Children's Area, St Peter's Church North, York Place, Brighton, BN1 4GU
5-31 May, 1-5 Jun 10:00, Free, non-ticketed [10hrs]
5. Windibops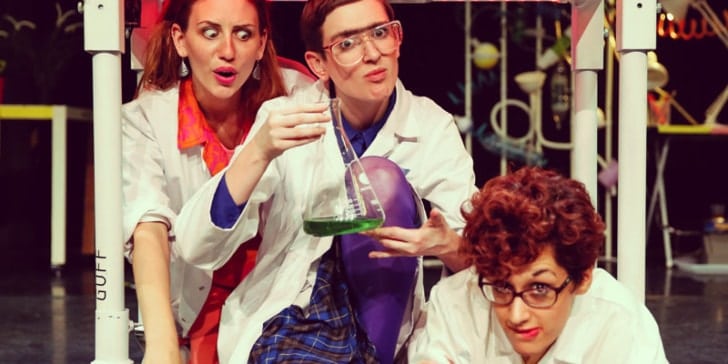 A rib-tickling, inclusive and fun dance theatre experience complete with moving lab tables, fart jars, cows and test tubes. The Windibops laboratory is investigating flatulence (yes, we mean farts), and if it has an impact on global warming. This comical, fun world combines high-quality dance, humour and some strange sounds, smells and amusing characters…
28-30 May 11:00 £8 [1hr]
The Warren: Main House, St Peter's Church North, York Place, Brighton, East Sussex, BN1 4GU
6. Dr Zeiffal, Dr Zeigal and the Hippo that Can Never be Caught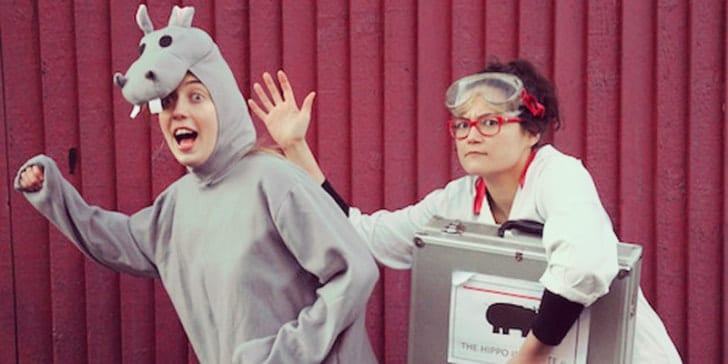 Calling all hippo expert enthusiasts! This weird and wonderful family production will have kids storming the stage. Bring your hippo catchers, because Dr. Zeiffal has most likely lost hers. This fantastic new show takes you on a hunt for the hippo who can't be caught, with imaginative and hilarious entertainment by engaging and energetic performers.
The Warren: Studio 3, St Peter's Church North, York Place, Brighton, BN1 4GU
28-30 May, 2 Jun 11:00 3-5 Jun 10:30 £8 [45m]
7. Spiegelcircus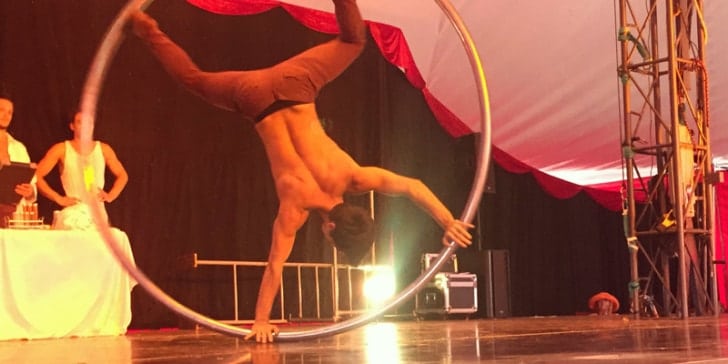 Half term family circus show in the beautiful Spiegeltent with lots of fun and amazing skills hosted by the lovely Les Femmes Circus girls with turns from Aussie boys; Head First Acrobats and other friends…This is last year's hit show where anything can happen – and probably will…
Brighton Spiegeltent: Old Steine Pleasure Gardens, Brighton, East Sussex, BN1 1GY
31 May, 1-4 Jun 14:00 £5 [1hr]
8. Moscow State Circus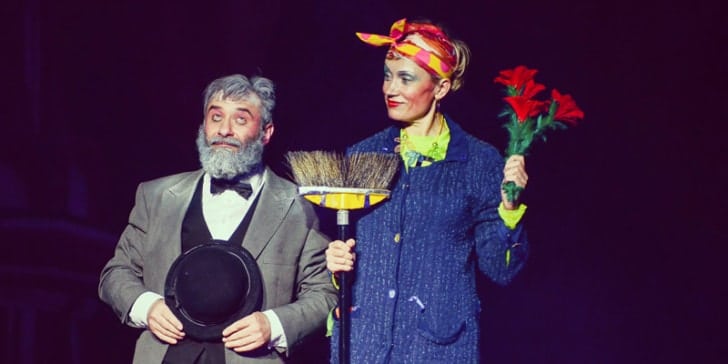 The Moscow State Circus returns to the UK with its latest, greatest production. The beautiful Zhenya has seven wishes to make, Wizard Wacko has the power to grant them and Natalia Mezenceva is the crazy sidekick. The tale unravels in a magical, mystical garden with flying, back flipping, juggling, wire walking and roller skating performers.
Preston Park Circus Big Top: Preston Road, Brighton, East Sussex, BN1 6SD
20, 23-24 May 19:45 21-22 May 14:00 21 May 18:00 22-25 May 17:00 £20 (£17) [2hrs]
Ringside VIP Adult £36 Concession £32; Grandstand deluxe Adult £34 Conc. £30; Ringside (side) Adult
£32 conc. £28; Grandstand Adult £30 conc. £26; Side View Adult £20 conc.£17; Rear View Adult £10 conc.£7
9. Oggbots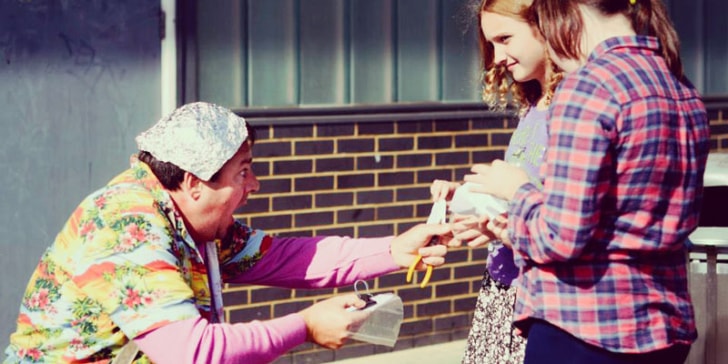 This intergalactic treasure hunt invites 7 to 11-year- olds to journey through Brighton, solving clues, meeting mysterious characters and dodging secret agents in order to rebuild an alien robot, crash-landed from space. This interactive adventure from Root Experience, in collaboration with MakerClub, was specially commissioned by the Brighton Digital Festival in 2014 and is being revived for the first time.
Jubilee Library, Jubilee Street, Brighton, East Sussex, BN1 1GE
29 May, 4-5 June, every 15 mins from 10:00-15:00, £8 per child, adults are free [1hr30]
10. Little Howard's Big Show for Kids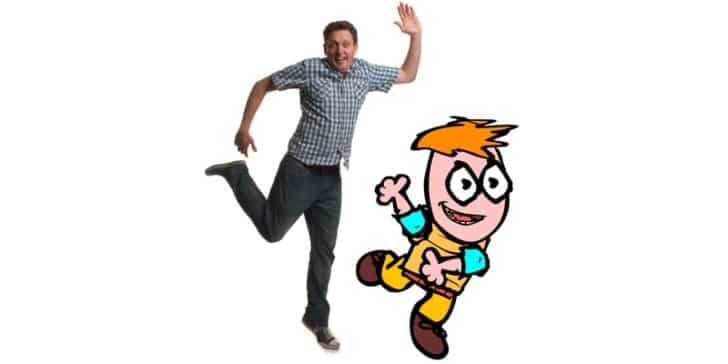 Following the success of their TV show 'Little Howard's Big Question' (CBBC), real human Big Howard and animated six-year- old Little Howard are bringing their unique family comedy show to Brighton Fringe. With interactive stand-up, live animation on stage and lots of jokes and songs, enjoy this show with all the family.
Republic: Next to Brighton Wheel, Brighton Beach, Madeira Drive, Brighton, BN2 1TB
14-15 May 15:30 £10 (£9) [1hr]