Sponsored Content
Take a break to Britain's first national park and explore its forested valleys and small stone villages threaded by walking trails. This three-day Intrepid Retreats experience offers a comfortable yet active way to get away from it all. Base yourself in the quintessential country town of Castleton and walk your way to the scenic villages of Bamford and Bakewell, dropping into friendly local pubs and discovering more about the local communities, all while surrounded by an iconic backdrop of rolling green hills backed by steep peaks. An Intrepid countryside escape awaits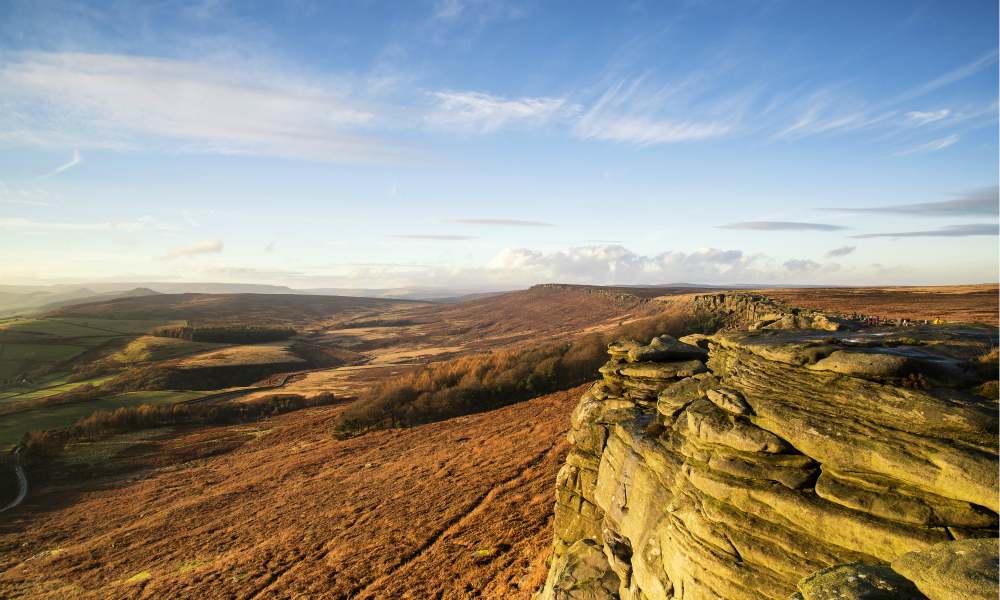 Why you'll love this trip
Walk the winding trails between picturesque villages and then hole up at a local pub to try a fittingly named brew from Intrepid Brewing Co.
Treat you and your family to one of the town's famous tarts or puddings in Bakewell and explore the arched bridges, narrow shopping streets and stone cottages.
Chat with the locals in the village community shop as you take a break from walks through beautiful countryside of farms, woods, and tumbledown remains.
Enjoy the ease of leaving your walking boots at the same comfortable, conveniently located accommodation each night.
Is this trip right for you?
Please ensure you consult your local government's advice regarding domestic travel prior to booking this trip.
There are several walks planned on this retreat. A fair level of fitness and appropriate footwear and clothing will allow you to fully enjoy this adventure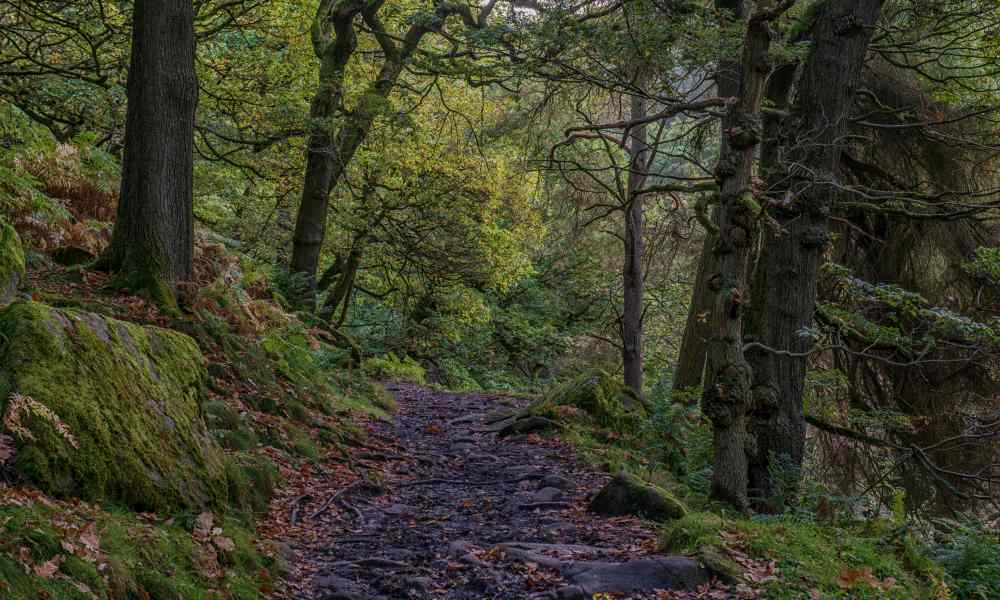 Itinerary
Day 1: Peak District/Castleton
Welcome to the Peak District. Start your Intrepid Family Retreats experience with a Welcome Meeting with your host at 2 pm at the accommodation. Begin your active adventure with a walk through the Hope Valley to Bamford village. Castleton is the picture of a quintessentially England country town, with its slate grey old stone houses, countless pubs off the winding main road, and rolling green surrounds backed by steep hills on three sides, including the famous Mam Tor. Bamford is the highest remaining village in the Derwent valley, with many of its neighbours submerged in the mid-20th century by the construction of two reservoirs. Reward yourself for completing your first walk with a drink in a local pub in Bamford. Take your tastebuds on an intrepid adventure with what couldn't be a more appropriate brew on tap – beers from Intrepid Brewing Co. Afterwards there is the option for return to Castleton by foot, or perhaps stay at the pub for dinner and catch a taxi back this evening.
Accommodation 
Original style bed & breakfast (1 night)
Included Activities
Bamford – Hope Valley & Village Walk
Bamford – Local Beer Tasting (Intrepid Explorer Pub)
Optional Activities
Castleton – Treak Cliff Cavern & Blue John Stone Tour – GBP13
Castleton – Speedwell Cavern – GBP13
Castleton – Peveril Castle – GBP8
Meals Included
There are no meals included on this day.
Special Information
It's very important that you attend the welcome meeting at 2 pm this afternoon as we will be collecting insurance and emergency contact details at this time, and will head out on our first activity straight after. We are happy to book additional accommodation for you before or after your trip (subject to availability). If you are going to be late please let the hotel reception know. Ask reception or look for a note in the lobby for more information on where the meeting will take place.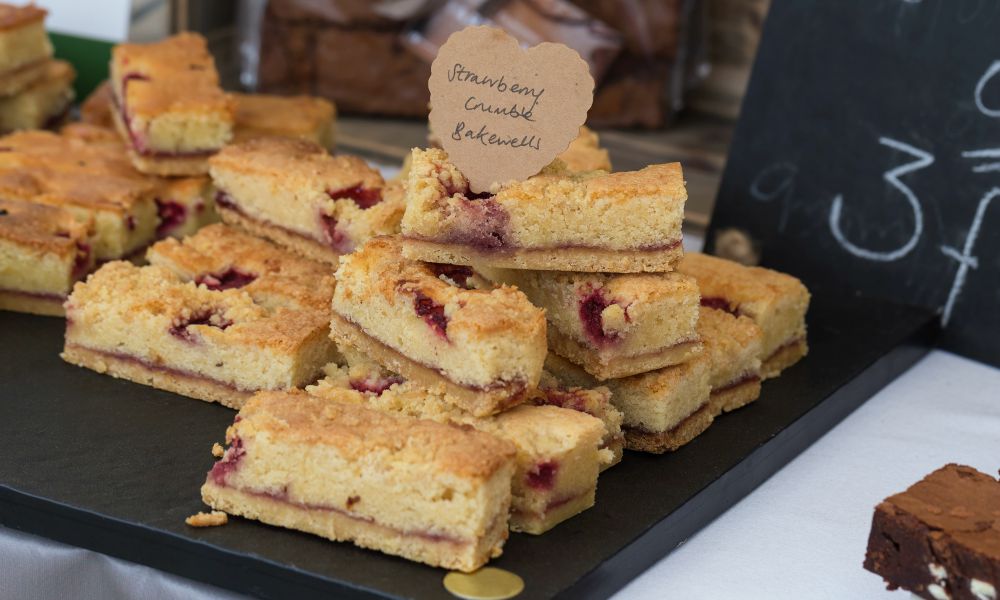 Day 2: Peak District/Castleton
Fuel up with breakfast this morning to get ready for a full day of walking to Bakewell, known as the heart of the Peak District. Jump on the local bus to travel a few miles east to Hathersage for the start of your walk. Local legend has it that this hilly village is home to the grave of Robin Hood's right-hand man Little John. Make your way along the banks of the River Derwent, passing farms, woods, beautiful cottages, old sawmills, and the tumbledown remains of chapels. Stop for a refresh in Grindleford and grab a tea in a shop that supports, and is run by, the local community. There's even ice cream made in the Hope Valley which the kids will love. Continue on to Bakewell and pass Edensor, a picturesque village that was moved to improve the view for the resident Duke of nearby Chatsworth House. Bakewell's history lies in the failed efforts of a local Duke to transform a remote market village into a spa town to outdo his local rival in Buxton, but today it's famous for sweet treats. Explore the town and be sure to try a bite in the original shop of the Bakewell Pudding. The tart may be more well known, but the slippery, almond-flavoured dessert – accidentally invented in the 18th century and made to a top-secret recipe – is the real drawcard. Jump in a taxi back to Castleton for a free evening.
Accommodation
Original style bed & breakfast (1 night)
Included Activities
Hathersage – Hike to Bakewell
Grindleford – Village Community Shop Drink & Snack
Optional Activities
Bakewell – Tart Tasting – GBP5
Meals Included
Day 3: Peak District/Castleton
Hop back on the bus to Hathersage this morning after breakfast for the start of a walk in Longshaw Estate. Once used for shooting by the Duke of Rutland, the estate of moorland and woodland is now managed by the National Trust. You and your family will make your way through rhododendron bushes, past moss-covered barns and grazing sheep, over babbling brooks, boulders weathered into natural sculptures, and along the heather and gorse flanked packhorse trails which once connected Sheffield to the salt wells of Cheshire. There is the opportunity to join your host for an optional lunch after the walk, and your Peak District Intrepid Family Retreat comes to an end back at your accommodation this afternoon.
Included Activities
Hathersage – Longshaw Estate Walk
Optional Activities 
Hathersage – Stanage Edge Walk Extension – Free
Meals Included
Price
£370 per adult in a twin share room
£333 per child in a twin share room
Availability
26-28th October 2020 (October half term)
Terms & Conditions
Discount applies to new bookings only, made between 5 August and 30 September 2020, for travel up to 31 December 2021. The discount applies to the land tour price only and cannot be used in conjunction with any other offer and are not combinable. Discount does not apply to local payments/kitty, permits, additional travel arrangements, international and local airfares. Standard deposit is required upon booking and full payment is due 21 days prior to departure. If booking within 21 days of departure, full payment is due immediately. All tours are subject to availability. Prices, itineraries and inclusions are subject to change without notice. Standard booking conditions apply as per Intrepid website.