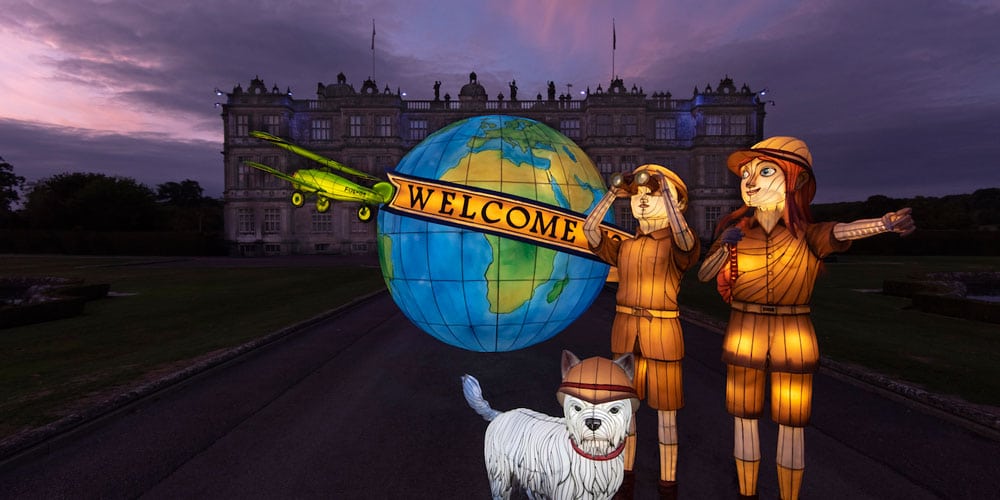 15.

The Festival of Light at Longleat

Longleat's Festival of Light takes the age-old tradition of the Chinese lantern and gives it a modern twist, taking visitors on "A Fantastic Voyage" around the world-famous Wiltshire estate in the company of three new Longleat characters: plucky brother and sister Harry and Bea, and their fearless terrier companion, Monty. Each lantern scene will show the intrepid trio travelling through time and space exploring wondrous locations, from the exotic to the glacial. Expect to see astonishing creatures, magnificent scenery, stunning structures and sensational modes of transportation too, including a glorious hot air balloon, camels, a 28-metre-long train plus a rocket ship blasting-off into the dazzling solar system. Also look out for gargantuan dinosaurs, medieval knights on horseback and castle battlements, plus an immense Great Pyramid towering 20 metres into the night sky.

When: selected dates from November 10 through to January 6, 2019.

Price: An entire day of festive fun at Longleat (including The Festival of Light, Winter Safari Drive-Through, Longleat House, and Enchanted Christmas Tree) starts from walk-up day ticket priced at £34.95 for adults (online £31.45) and £26.20 for children (online £23.55).

There is also a chance to visit the special 'Lantern Late Experiences' on Thursdays in November (15, 22 and 29) with tickets priced at £24.95 for adults (online £22.45) and £18.70 for children (£16.80 online).