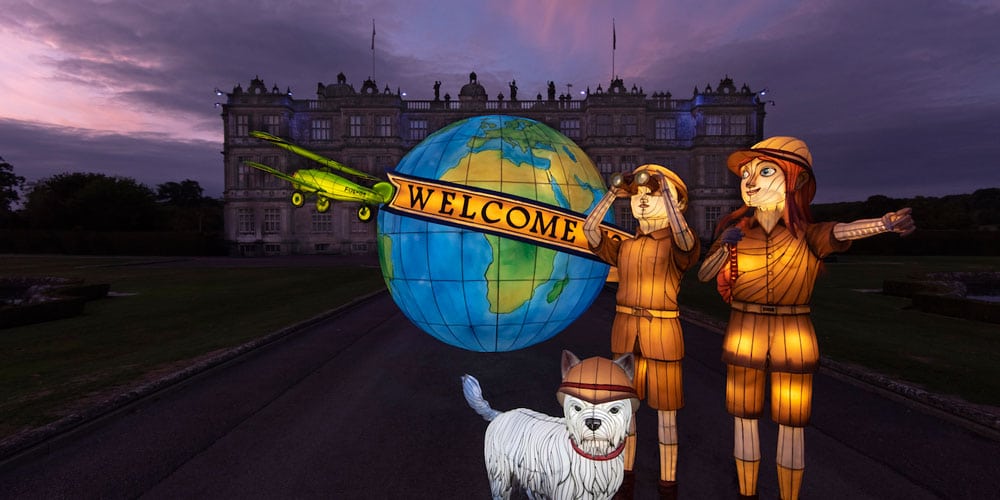 15.

The Festival of Light at Longleat

Longleat's Festival of Light takes the age-old tradition of the Chinese lantern and gives it a modern twist, taking visitors on "A Fantastic Voyage" around the world-famous Wiltshire estate in the company of three new Longleat characters: plucky brother and sister Harry and Bea, and their fearless terrier companion, Monty. Each lantern scene will show the intrepid trio travelling through time and space exploring wondrous locations, from the exotic to the glacial. Expect to see astonishing creatures, magnificent scenery, stunning structures and sensational modes of transportation too, including a glorious hot air balloon, camels, a 28-metre-long train plus a rocket ship blasting-off into the dazzling solar system. Also look out for gargantuan dinosaurs, medieval knights on horseback and castle battlements, plus an immense Great Pyramid towering 20 metres into the night sky.

When: selected dates from November 10 through to January 6, 2019.

Price: An entire day of festive fun at Longleat (including The Festival of Light, Winter Safari Drive-Through, Longleat House, and Enchanted Christmas Tree) starts from walk-up day ticket priced at £34.95 for adults (online £31.45) and £26.20 for children (online £23.55).

There is also a chance to visit the special 'Lantern Late Experiences' on Thursdays in November (15, 22 and 29) with tickets priced at £24.95 for adults (online £22.45) and £18.70 for children (£16.80 online).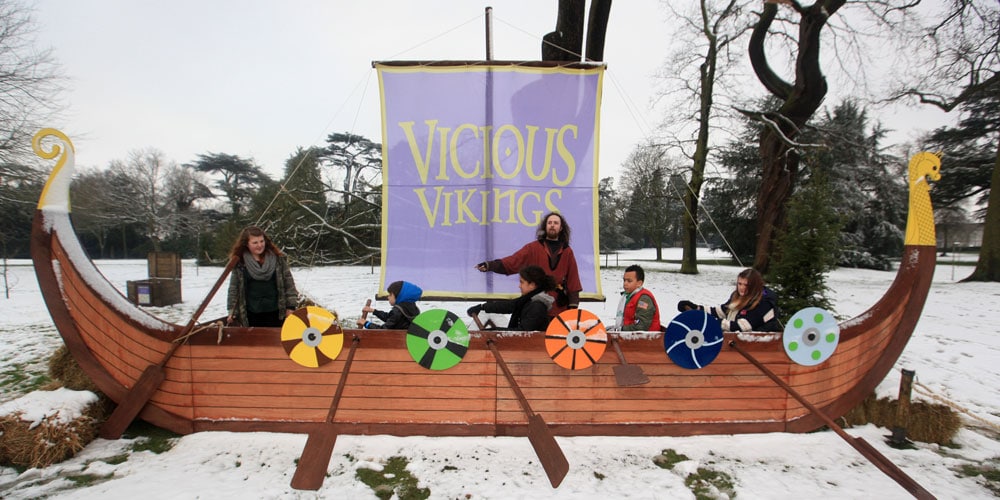 14.

A Horrible History of a Christmas at Warwick Castle

Pull on your wellies, button up your coats and wrap up with a scarf for a winter walk around Warwick Castle's 64 acres of gardens. Families can explore the new Horrible Histories Christmas Trail, collecting stamps along the way to claim festive prizes – and don't miss the twice daily Birds of Prey shows where falcons and owls swoop low over the Castle ramparts. Warm up indoors with some Stories with Santa (book in advance) especially for the younger guests where they get to help the Elves prepare for 'the big day'. And join Princes Felice in the Princess Tower to help her solve Christmas riddles. Don't want the day to end? Then there's the chance to book a magical Santa Sleepover in a Woodland Lodge in Knight's Village winter wonderland which includes a wake-up call by one of Santa's elves and a gift for young guests.

When: Christmas activities start from 24 November 2018 until 2 January 2019.

Price: Day tickets from £18pp when booked minimum five days in advance of visit date. 'Santa Sleepover' stays start from £332 for a family of four (two adults and two children), based on stay in Woodland Lodge between 16 and 20 December. Price varies depending on dates. All rates subject to availability.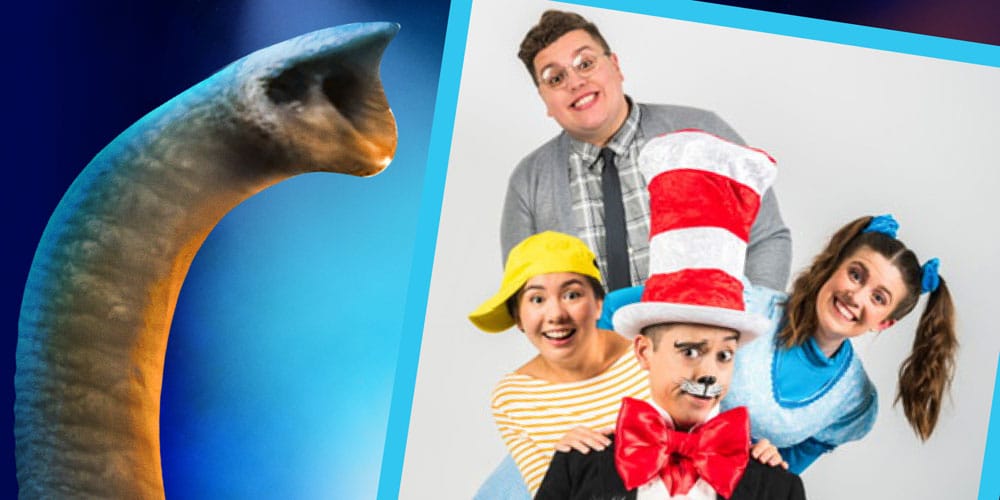 © Adam Trigg
13.

Seussical The Musical

Playing at Southwark Playhouse, this larger-than-life musical extravaganza sees the fantastical over-the-top world of Dr. Seuss burst onto the stage! Set to an electric score, you'll get to meet the mischievous Cat in the Hat, warm-hearted Horton the Elephant and the humble Gertrude McFuzz plus vivacious Mayzie La Bird, Sour Kangaroo and Jojo, a thinker with a wild imagination. Co-conceived by Monty Python's Eric Idle, this raucous but touching story dares you to think big and reminds us of the power of loyalty.

When:  22 November – 29 December
12.

 Manchester Animation Festival Family Day

Manchester Animation Festival Family Day will take place at HOME on Manchester's First Street, kicking off a celebration of all things animated! A dull day of animated fun includes a selection of Short Films for Children, the best contemporary animated children's short films from around the world, taking you on adventures to the zoo and deep below the ocean. Don't miss/ Scratch 'n Sniff Cinema presenting Wallace and Gromit: The Curse of the Were-Rabbit, where you'll get to experience the nation's favourite stop-motion heroes as you've never smelled them before. You'll be given a special card containing weird and wonderful smells linked to scenes in the film. When prompted, just scratch and sniff your card and prepare to get a whiff of everything from Stinking Bishop to Bunny Burps! There'll also be colouring activities and a Lego Stop Motion Workshop to enjoy. The main festival – the largest animation festival in the UK – follows on 13-15 November.

When: 11 November. The main festival runs 13-15 November

Price: ticket prices vary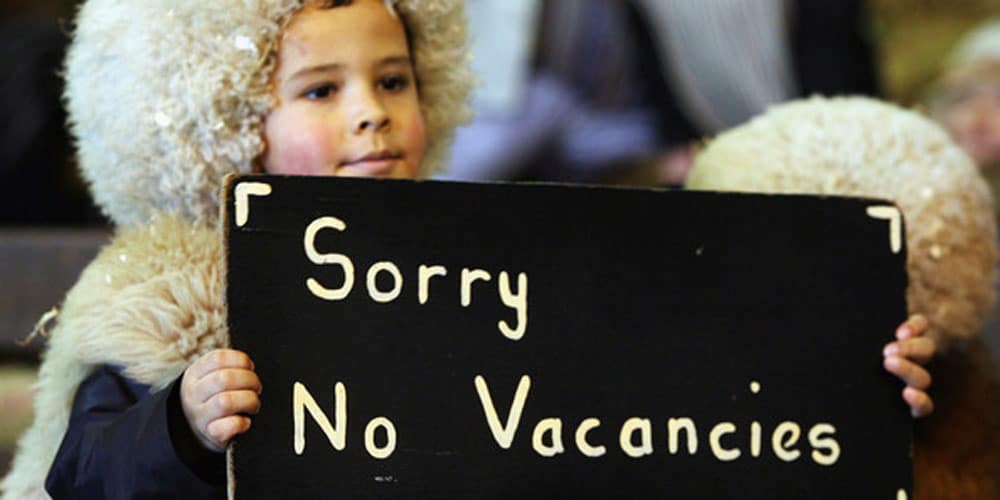 11.

  Christmas at Pennywell Farm, Devon

Pennywell Farm Christmas festivities includes a nativity performance with real animals. How enchanting is that?! Kids can be the stars of the show, too, if they wish, as all costumes are provided – whether they'd prefer to shine as a heavenly angel, a hardworking shepherd, wise man, the kindly innkeeper or Mary & Joseph. Father Christmas will also pay a visit to give children a special gift. After all the festive fun, the experience finishes with some well-deserved refreshment.

When: selected dates 24 November – 24 December

Price: Children aged 1-2 years £9.95; 3-16 years £12.95; Adults £12.95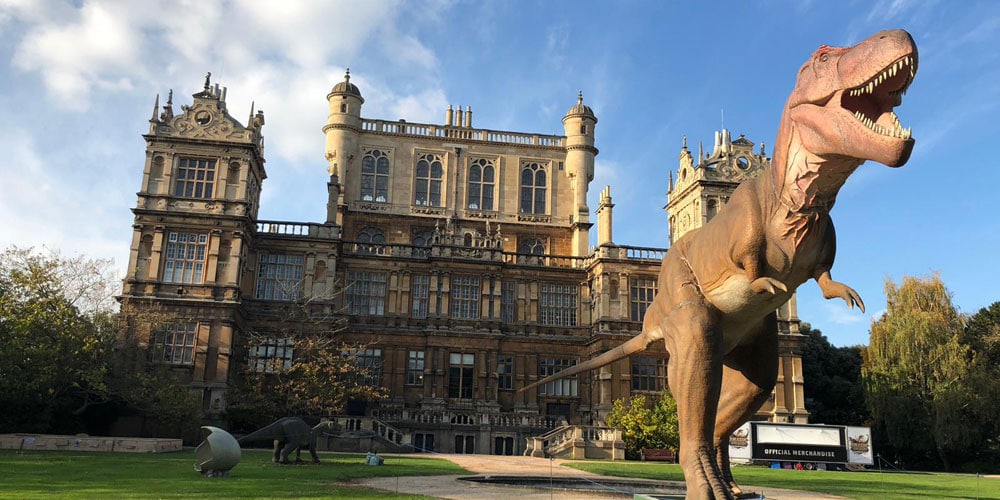 10.

Jurassic Kingdom at Wollaton Hall, Nottingham

Dinosaurs are roaming the grounds of Wollaton Park, transforming it into a prehistoric world with over 30 awe-inspiring life-size animatronic dinosaurs to get wowed by. Children can learn all about how dinosaurs lived and the mini-dinosaur palaeontologists among them get the chance to dig for bones in the excavation area. After all the excitement, visit the street food and drink vendors plus the store filled with dino-themed merchandise to take home

When: Until 4 November.

Price: Ticket prices start from £11.50 for adults, £10.50 concessions, £9.50 for children, and £38 for a family ticket. Children under two go free.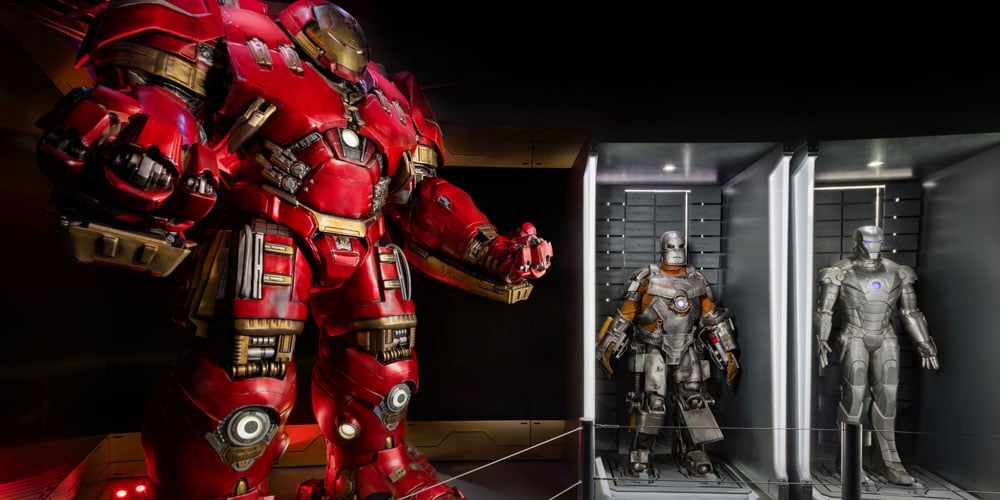 9.

 Marvel's Avengers S.T.A.T.I.O.N., London ExCel

Marvel's Avengers S.T.A.T.I.O.N. debuts a huge collection of Avengers movie-based props and interactive technology multi-room experience offers fans of all ages the opportunity to delve into the super-workings and backstory of each member of The Avengers as they train to become an agent of the S.T.A.T.I.O.N. – an acronym for Science Training and Tactical Intelligence Operative Network. This is an unique chance to step inside the popular films and become part of the Marvel Cinematic Universe storyline and interact with props and characters straight from the big screen. Test your worthiness by attempting to lift Thor's hammer, study the universe and its current parameters using NASA's EYE on the exoplanets program, check out Captain America's personnel file, get up close and personal with Iron Man's iconic suits of armour and experience what simulated flight inside the suit would be like. Explore the Bio Lab transformation of Dr Banners superior brain as he morphs into The Hulk. There'll also be never before seen character displays on Black Panther, The Wasp, and Thanos.

When: 29 November 2018 until March 2019.

Price: Child 4-13, £14; Adult (14+) £25; Family ticket from £60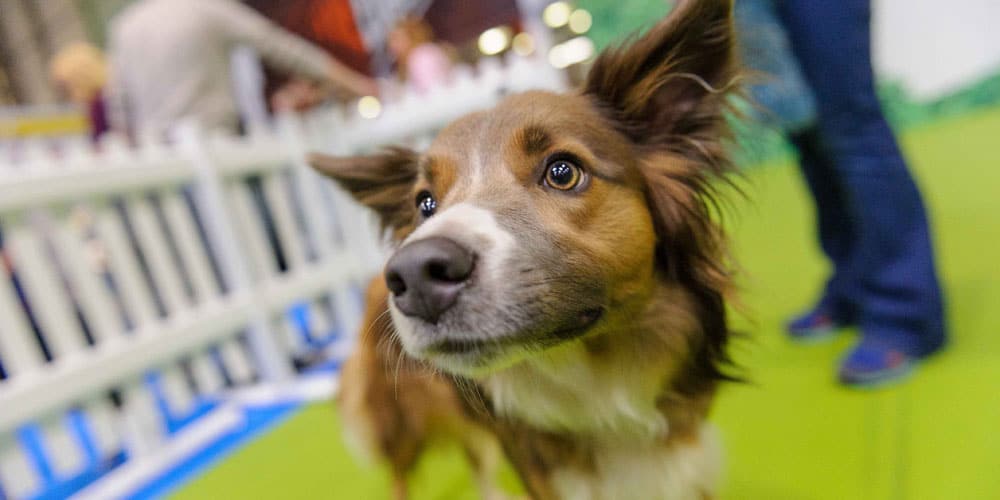 8.

The National Pet Show, Birmingham NEC

Celebrate all things pets on an animal-mad family day out. There'll be Stunt Dogs and Hollywood animal trainers wowing you with their amazing training feats, a show-stopping parade of four-legged record breakers (including Rachael Grylls and her skipping Jack Russell, Jessica (Most skips by a dog and person in one minute-single rope), plus Hagrid the giant shaggy Leonberger (Fastest time to catch 10 items by a dog)! There's the chance to meet  Doug the Pug Therapy Dog whose owner, Cate, will be speaking about his vital role in transforming people's lives in hospitals, schools and care homes. Supervet Noel Fitzpatrick will inspire young visitors at his specially built 'Noel's Ark' and you can spoil your furry friends with plenty of gifts for Christmas including luxuries such as beautiful pure wool dog beds, scrumptious top of the range pet treats and even 'pawsecco' fizz for dogs and cats.

When: 3-4 November

Price: Adults £19.99; Child aged 6 to 16 £14.99; Family £16.99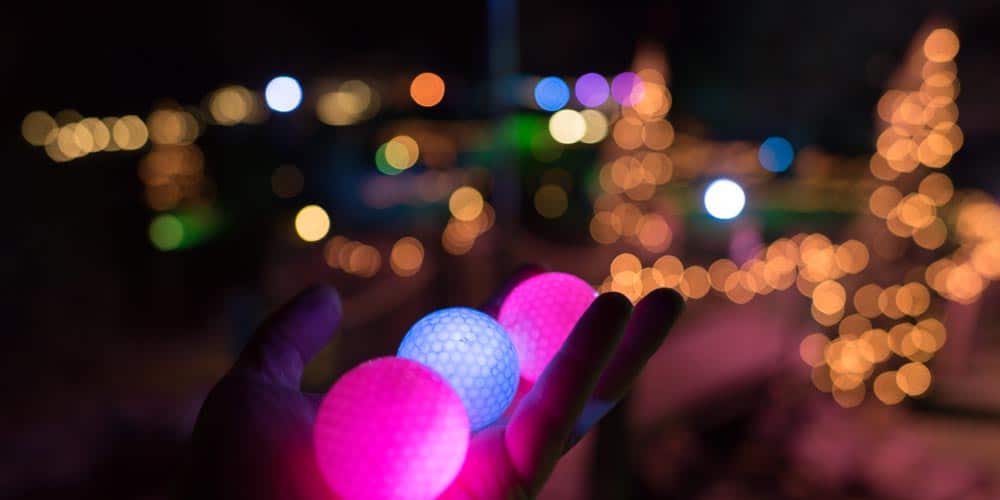 7.

Bath on Ice & Glow-in-the-Dark Golf

Give yourself a twirl on Bath's biggest ever ice-rink (a whopping 1000 square metres of it) situated in Royal Victoria Park Bath, right in front of the iconic Royal Crescent. After skating, why not wind down with a magical round of Glow in the Dark Mini-golf, complete with glowing golf balls and atmospheric mist on an 18-hole course lit up in sparkling splendour. Then it's on to the warm comforting glow of the Moguls Alpine Bar. With hot mulled wine, wood fired pizzas, deluxe hot chocolates, log burners, warm rugs and a range of beers and wines, it oozes that après ski atmosphere for which Bath on Ice has become famous.

When: from 16 November until 6 Jan, 2019

Price: see website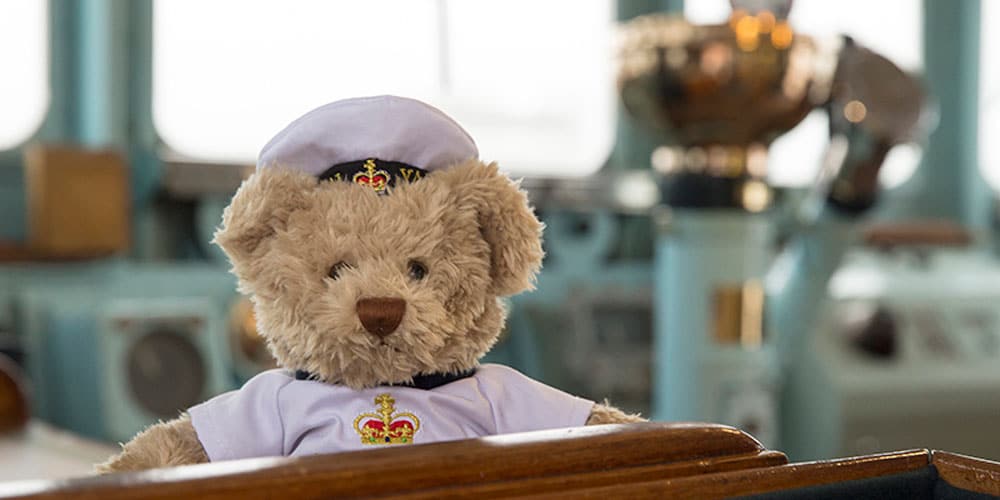 6.

 Yottie Bear Treasure Hunts on Royal Yacht Britannia

Discover what life was like on board Her Majesty's floating Royal residence. The Royal Yacht Britannia is a five-star visitor attraction in Edinburgh. You get a complimentary audio handset tour covering Britannia's five main decks. (There's also handsets for kids). Explore the Bridge, the State Apartments, Crew's Quarters and finish at the Engine Room. Most of the items on view are the originals, on loan from the Royal Collection and other contributors. And it's easy to keep the kids entertained en route with a Yottie Bear Treasure Hunt. Help them search out the cuddly crew member and. at the end of your tour, receive a badge and enter a prize draw.

When: Treasure Hunts are on now until 31 December

Price: Including audio-handset tour. Adult £16.00; Child £8.50 (children under 5 go FREE); Family Ticket £45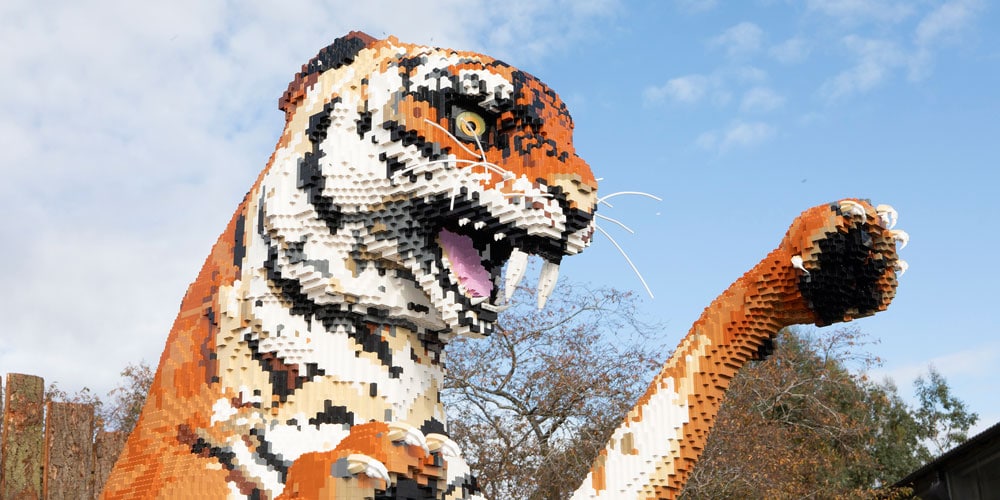 5.

The Great Brick Safari at Twycross Zoo

There are some unusual new creatures roaming Twycross Zoo – and they're all made of LEGO bricks. The Great Brick Safari features over 70 life-sized LEGO brick animals, showcasing 27 different species. Little ones can enjoy the Safari Spotters Trail and hunt out all the LEGO brick animals; find a four-metre-tall elephant named Earl Grey, search for a roaring Bengal tiger and look out for a majestic lion with his playful cubs.  Take a selfie in the LEGO brick Safari Jeep, play in the Brick Pit, build and take home your own exciting animal creations plus earn a certificate showcasing all your hard work. And don't forget to explore the rest of the zoo, home to over 500 animals of 125 different species from all around the world.

When: Until 7 January, 2019

Price: see website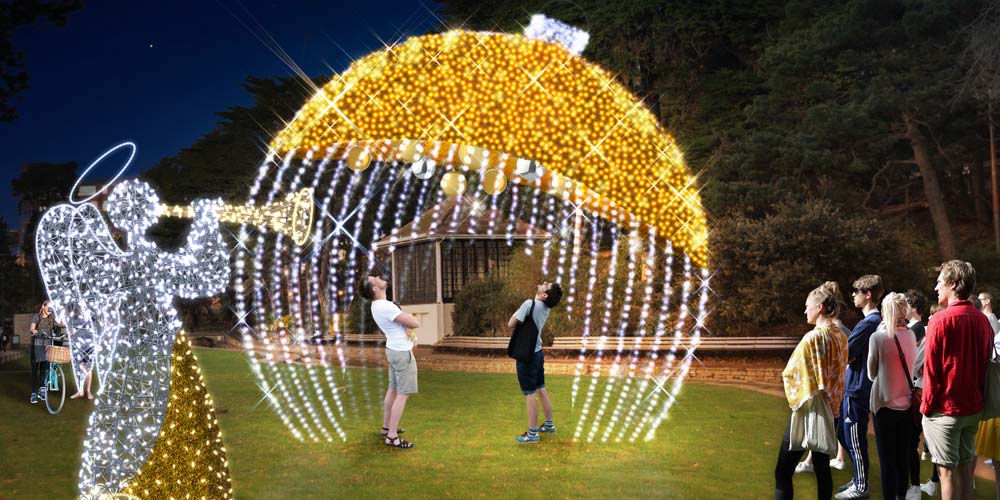 4.

Bournemouth's Christmas Tree Wonderland

Follow a festive trail around the city, taking in magnificent tinselled, baubled, brightly and traditionally decorated trees from around the world. Christmas Tree Wonderland features more than 100 glittering trees and illuminations beginning at an illuminated big wheel at the seafront. Weave your way through the historic Lower Gardens – and see themed trees from cities around the world including Moscow, St Petersburg, Bethlehem, Seattle and Warsaw, as well as a Tree of Light and canopy of cascading lights over Pine Tree Walk. The centrepiece of the attraction will be the Bournemouth Wonderland Tree – a 60ft LED spectacle with 30,000 individual lights programmed for regular sound and light shows. The kids will be enchanted by illuminations on the trail including a giant teddy bear, gingerbread people and a giant bauble, as well as animated polar bears, a snow lion, fairies and elves. There will also be a magical Santa's grotto along the trail in the Lower Gardens and entertainment across the resort.

When: 16 November until 2 January, 2019

Price: free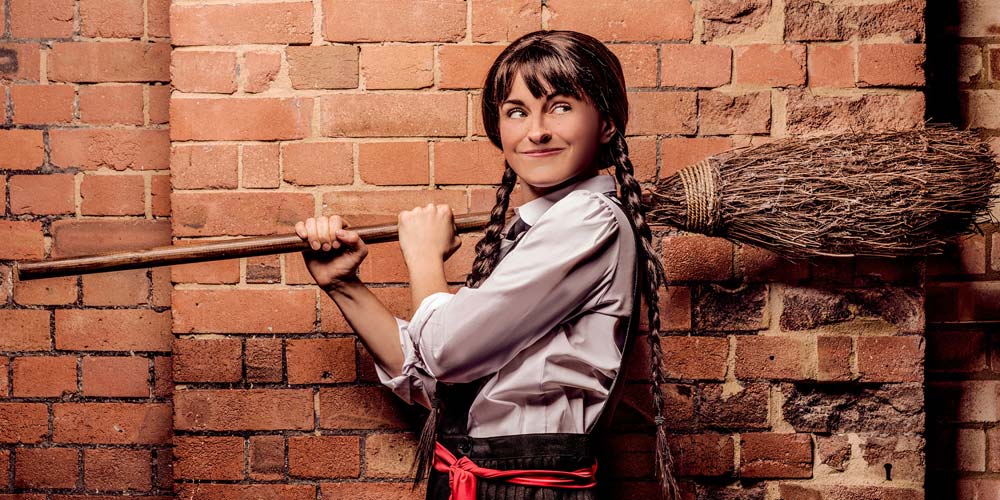 3.

 The Worst Witch Live

The Worst Witch is the story of an ordinary girl who finds herself in an extraordinary place: a school for witches. Now in her final year, accident-prone, hapless Mildred Hubble along with her fellow pupils, leave a trail of mayhem behind them as they find themselves at the centre of a battle that's being fought for their future. The show features magic, puppetry, original music and plenty of Mildred's unique brand of utter pandemonium. Jill Murphy's The Worst Witch stories have sold more than five million copies and been made into films and TV series. The Worst Witch which opens at Royal & Derngate this Christmas, then goes on to tour the UK

When: Touring from 27 November until 1 June, 2019

Price: ticket prices vary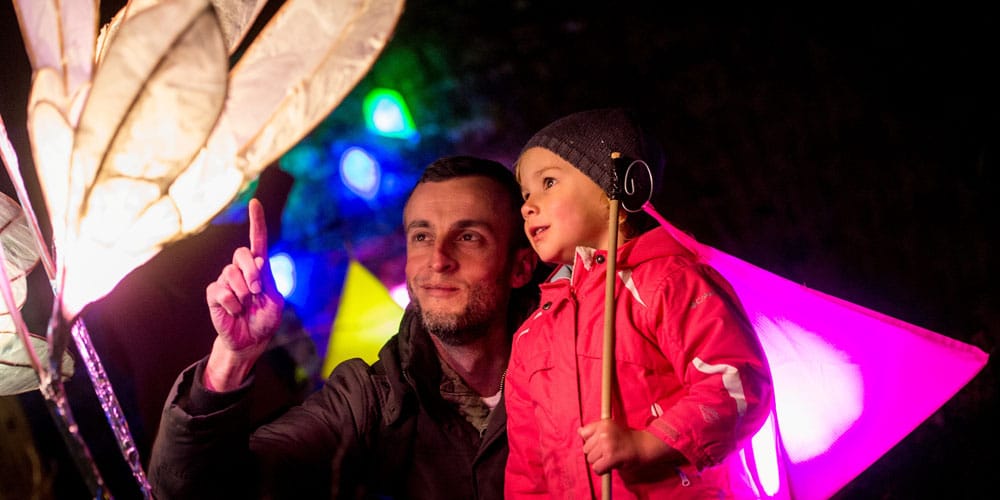 © Jim Holden
2.

 Glow Wild Lantern Festival at Wakehurst

The trees, ponds and forest floors of Wakehurst, Kew's botanic garden in West Sussex, will be a spectacle of sparkle and light, illuminated with hundreds of glowing lanterns and torches of fire. Become part of the living trail as you pick up a lantern at the beginning of your journey to light the way. Get a glimpse of the tallest living Christmas tree in the UK, wind your way through an avenue of ancient oaks to be greeted by the calls of glowing owls high up in the trees and see giant woven willow figures rise and 'walk' on  the shadowy waters of the mansion pond. See crackling cascades of fire in the waters surge down towards Black Pond and explore the Winter Garden, brought to life with torches of fire. Warm up at the end of the trail with mulled wine, cider, hot chocolate and roasted chestnuts or toast marshmallows over giant fire pits.

When: Thursdays to Sundays 22 November – 16 December

Price: Adults £14; Children 4-16 £8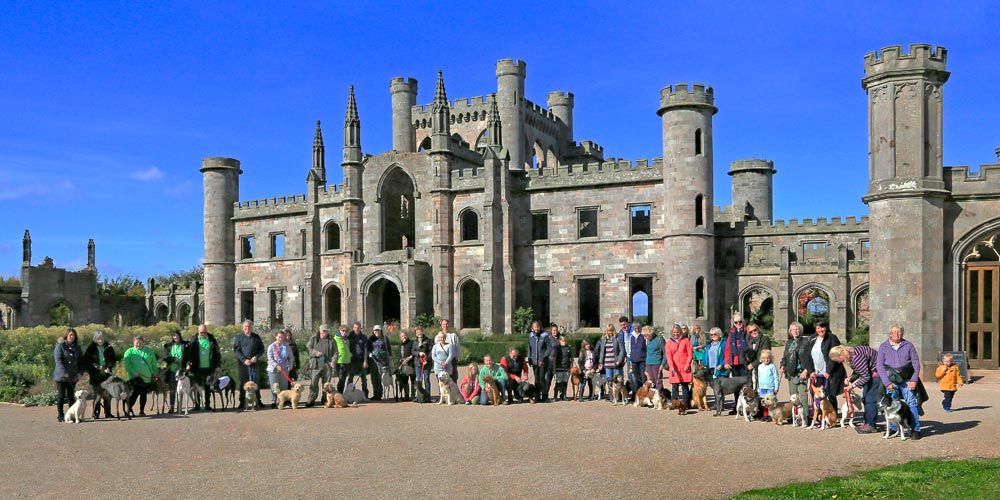 1.

Famous Dogs Trail at Lowther Castle, Lake District

Take the family on a dog walk with a difference at Lowther Castle's new Famous Dogs Trail. Running around the perimeter of the gardens at Lowther Castle it contains stories of famous dogs past and present – from Laika to Snowie, Bullseye to Shep. Follow the trail round the garden, gathering facts as you go and claim a doggy treat at the end.  The castle also hosts a range of daytime activities for children including indoor and outdoor crafts, and don't miss a visit to children's adventure playground 'the lost castle'.

When: until 23 November.

Price: The Famous Dogs Trail is free with admission to Lowther Castle. A family pass (two adults, up to three children) to the castle costs £27.