1/15

  Meet the reindeer

Reindeers aren't just for Christmas, but this is a lovely time of year to meet them! This December Cairngorm Reindeer Herd in Scotland will offer a daily guided hill trip with a reindeer herder to visit and feed the free-range herd of deer on the mountains (you'll need good walking shoes, warm clothes and to be fit!).

A Paddock visit is perfect for children and for visitors who are unable to go on the hill visit. They are wheelchair and pushchair accessible, and as well as being able to see the reindeer, there's a chance to visit Santa's Bothy and the Elves' House and find the answers to a quiz. Feeding's not allowed here (the reindeer would get too fat!) but you might get the chance to touch their velvet-soft noses if they come up to the fence!

When/where: Through December, Cairngorm Reindeer, Glenmore, Inverness-shire

Price: Hill Trips are £13 for adults, £7 for children, Under 5s free. Visits to the Paddock are £3.50 for adults, £2.50 for children, Under 5s free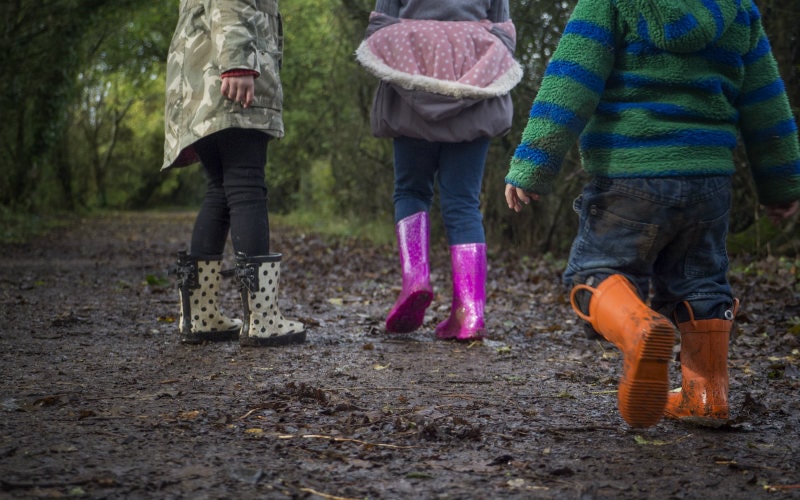 2/15

 Ramblers festival of free walks

Woolly hat? Check. Warm gloves? Check. Wellies? Already on! Get wrapped up this December and ready to explore Britain at is wintery best with the Ramblers . Ramblers groups will be leading hundreds of free walks – from short festive strolls to blow away the cobwebs, to heartier rambles to burn off the mince-pies – there's something for everyone to enjoy. You don't have to join a guided walk, you can also step out at your own leisure and download a walk from Ramblers Routes, an online library of Britain's best walks, and head out for your own winter wander with family and friends whether in the woods, hills or by the beach.

When/where: Nationwide, 19 December – 3 January

Price: Free
3/15

 Meet Santa at the National Trust

Catch Santa at some of the beautiful historic locations of The National Trust this December where he'll be setting up his grotto at scores of locations including Dyrham Hall, Gloucestershire, where you can also take part in the deer trail to find Rudolph and his friends in the park, and Trerice in Cornwall where a Tudor Father Christmas will be telling tales of Christmas past and kiddies can go home with a very special paper package tied up with string.

Uppark House and Garden, in West Sussex will help you find out how Victorian servants are decorating rooms and preparing for the family's Christmas 'upstairs', whilst outside, the stables have been transformed into a wooded wonderland, where Father Christmas will be waiting to give out a little festive treat. And in Cotehele, Cornwall, both Father and Mother Christmas will be on duty to hear what your little one's Christmas wishes are.

When/where: Selected dates in December at selected National Trust venues

Price: Entrance fees and 'meet Father Christmas' prices vary, see website
Looking for more Christmas fun? Why not escape the kitchen sink this year with one of these fabulous Christmas breaks in the UK? If you prefer to keep things local, don't miss the spectacular Christmas shows coming to UK theatres this winter.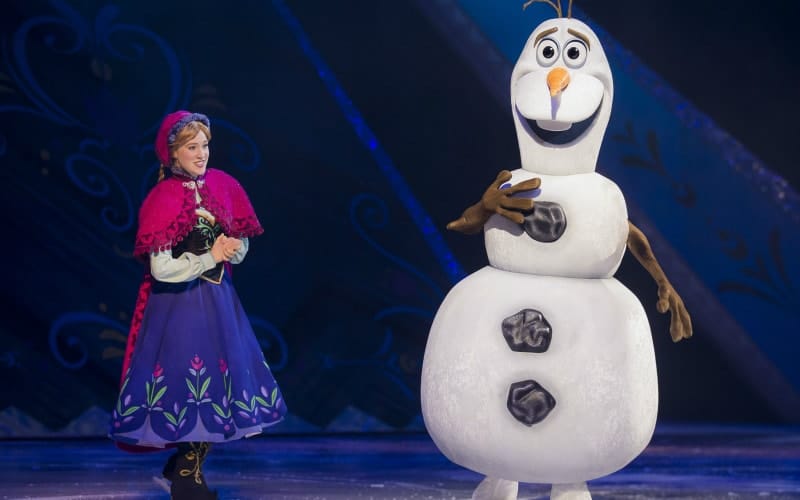 4/15

Disney on ice

This super show takes you on a captivating adventure to four magical Disney stories. As well as everyone's favourite Mickey and Minnie Mouse, Donald Duck and Goofy, you'll meet the stars of Disney Pixar's Cars, The Little Mermaid, Disney Pixar's Toy Story 3 and Frozen, where you'll enter the wintery world of Arendelle with royal sisters Anna and Elsa. Join Anna as she embarks on an epic journey with Funny snowman Olaf and rugged mountain-man Kristoff to find her sister – the magical Elsa – whose icy powers have trapped the kingdom in an eternal winter. You'll also be wowed by racing cars Lightning McQueen, Tow Mater and the crew take to the ice in Radiator Springs performing jumps, spins and freewheeling fun.

When/where: from 22 December – 3 Jan, O2 Arena, London, then on tour around UK from 16 March

Price: Ticket prices vary
Can't let it go? This way to find out whether your kids are still obsessed with Frozen!
5/15

December: The month of panto

Everyone loves a panto – it wouldn't be Christmas without one! From the sing-a-long songs and the 'He's Behind Yous' to the thrill of seeing famous faces on stage and the colour, drama and spectacular costumes, it's a treat not to be missed. Qdos Entertainment is the world's largest pantomime producer and it's staging 24 productions nationwide this year – take a look at the website to see if you fancy a trip out of area to see your favourite stars.

There's everyone from Strictly's Craig Revel Horwood playing Captain Hook in Peter Pan at High Wycombe to Eastenders Jessie Wallace in Cinderella at Hastings and you can catch Marti Pellow, Casualty's Lee Mead and Julian Clary in Aladdin at Birmingham. Other stars in panto line-ups this year are Ashleigh and Pudsey, The Chuckle Brothers and Simon Webbe.

When/where: Through December, nationwide

Price: Ticket prices vary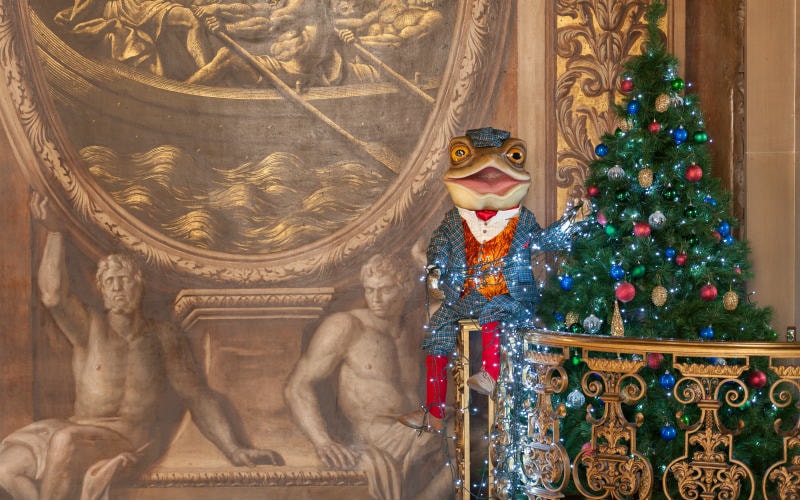 6/15

 Christmas with Mr Toad

If you're a fan of Wind in the Willows (and who isn't?) then you'll love the themed Christmas offering at Chatsworth House this December. The lower floors of the house are transformed into scenes loosely based on Kenneth Graham's classic – including The Painted Hall doubling up as Baronial Toad Hall dressed with garlands and a huge Christmas tree.

The enchantment continues with scenes of the riverside folk Mole, Ratty, Badger and Toad getting ready to celebrate Christmas at Toad Hall. See Mole helping to dress Ratty's Christmas tree before loading up his little boat with gifts to take to Toad Hall. Children will also enjoy discovering the hiding places of little mice all along the route; placing their wish on the Wishes Trees and dressing up in the costumes made especially for Christmas with Mr Toad by the in house textiles team.

When/where: Through December (except 24, 25, 26 December), Chatsworth House,

Price: Timed tickets are on sale online from £11 for children, £20 for adults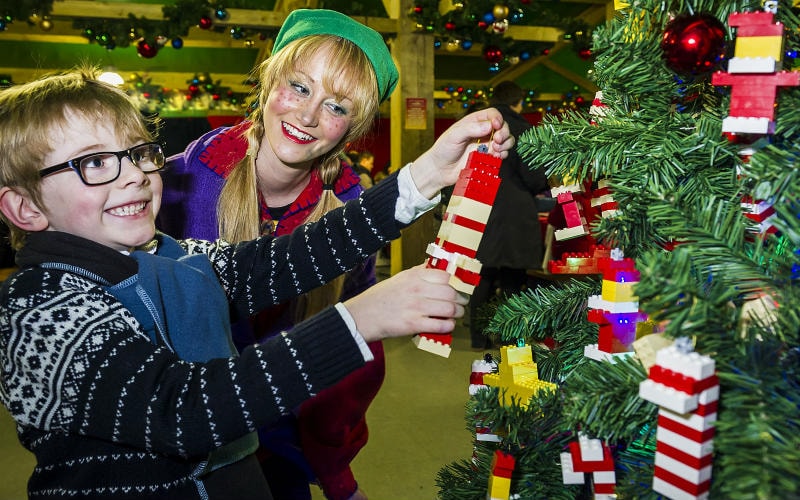 7/15

 Legoland Christmas Bricktacular

Father Christmas and his elves will be visiting the Legoland Windsor resort with an extra big sack of LEGO® gifts for little guests on Saturdays and Sundays from 21 November and every day from 12 December until 23 December. The elves will be looking for little helpers to make Christmas cards, decorate biscuits and write letters to Father Christmas. As well as a visit to Father Christmas' magical grotto, guests can enjoy a fun-filled day with 15 rides and attractions, including the new LEGO Friends Mia's Riding Adventure. Plus don't miss the spectacular 8 metre high LEGO Christmas Tree and the thousands of twinkling lights all around the Resort.

Why not extend your visit with a Santa Sleepover on selected dates? Plus, to help you keep your LEGO Christmas presents a secret from the little ones the resort is offering a Secret Shopping Service. Anyone stocking up on LEGO goodies during their festive visit to the Resort can keep the kids in the dark with a simple password –  "Rudolph". When staff hear the word, they will jump into action and help mums and dads keep their purchases under wraps, running a range of fun diversionary activities to keep the kids occupied whilst their colleagues help parents buy presents in peace. A Buy Now and Collect Later service will be in operation, which means no big bags to carry around for the day

When/where: selected dates in December, Legoland Windsor

Price: £25 per person including Father Christmas visit, all themed activities and 15 rides and attractions. Santa Sleepovers in themed family rooms (2 adults/2 children) from £269
8/15

 Padstow Christmas Festival

This food, fun and drink festival in the pretty seaside town of Padstow in Chrsitmassy Cornwall is a real festive treat for the whole family. This December you'll get the chance to see creative cookery demonstrations by more than 40 star chefs including Rick Stein, Mark Hix, James Martin and Angela Hartnett, shop for gifts with an artisan twist (from jewellery and jams to original artworks and homeware) at the bustling Christmas market and join the winter lantern parade.

Meet Father Christmas as he makes a pit stop on a horse drawn Victorian bus, enjoy live music and carolling plus the fabulous fireworks that launch into the skies over the harbour to round off the evening. There are also craft workshops and a Santa fun run to join in with or just sit back with a hot mug of mulled wine and soak up some Christmas cheer.

When/where: 3-6 December

Price: Free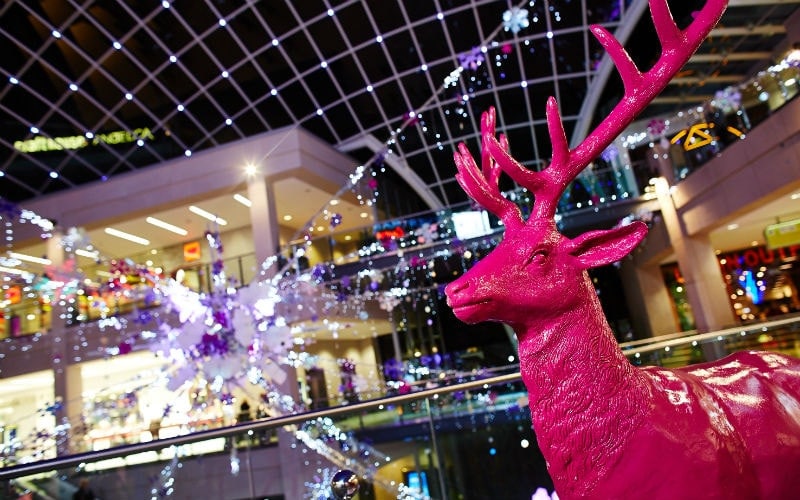 9/15

 Leeds reindeer trail

This December go on an enchanting adventure to find 11 model reindeers at landmarks across the city of Leeds. Follow the trail map, tick off the reindeers you find and move from unique landmarks to attractions and restaurants, to discover a festive collection of uniquely decorated reindeers – some painted in bright colours., others adorned with gold and silver leaf. The trail takes you through museums, the Christkindelmarkt Market, the Corn Exchange and Railway Station. And en route you could get to meet real reindeer too! They'll be at Leeds Kirkgate Market and The Merrion Centre at selected dates and times in December (you can find out when they'll be there if you Download the map here.)

When/where: Through December, Leeds city centre

Price: Free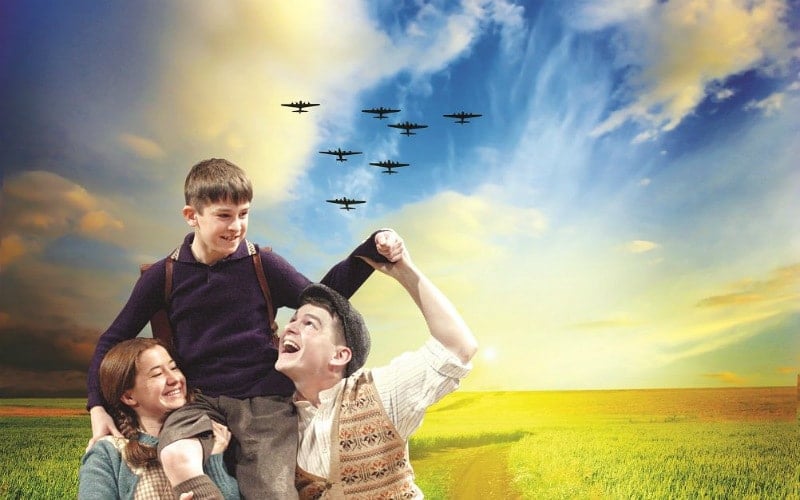 10/15

 Goodnight Mister Tom

The gorgeous stage show Goodnight Mister Tom (adapted from the classic novel by Michelle Magorian) starts its new tour this December in the West End's Duke of York Theatre for Christmas before hitting the rest of the UK next year. Children of all ages will love this uplifting story set during the dangerous Second World War when air-raids hit the cities.

The story follows young William Beech, who is evacuated to the idyllic English countryside and forges a remarkable and heart-warming friendship with the elderly recluse, Tom Oakley. William finds more than protection from falling bombs with Tom, and Tom also finds himself saved by William. Then William is suddenly summoned by his mother back to London. It's a story that inspires audiences and brings generations together.

When/where: At The Duke of York's Theatre, West End, from 11 December – 20 Feb 2016, then touring through the UK until 14 May at various theatres including Manchester, Glasgow, York and Woking

Price: Ticket prices vary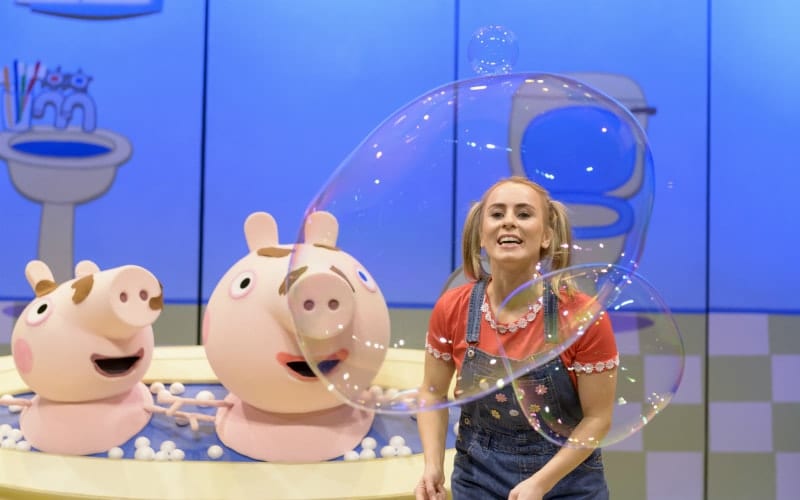 11/15

Peppa Pig's surprise

This brand new live show is currently touring and will enjoy a Christmas Special in The Duke of York's Theatre in London's West End. The show follows Peppa as she plays outside with her friends (enlisting the help of the audience in a game of hide and seek) when along come Mummy Pig and Daddy to tell Peppa they have planned a surprise that involves them going somewhere very special. Peppa is so excited as she continues to play with her friends (getting very muddy in the process..). After a bubbly bath at home, Peppa and George learn that their surprise is a trip to the beach. Kids will love the excitement of a day at the seaside with Peppa and the beach party that ends the play, along with songs, laughs and interactive fun.

When/where: At The Duke of York's Theatre, West End, from 18 December – 17 Jan 2016, then touring through the UK until November at various theatres including Halifax, Crewe, Dunfermline and Portsmouth

Price: Ticket prices vary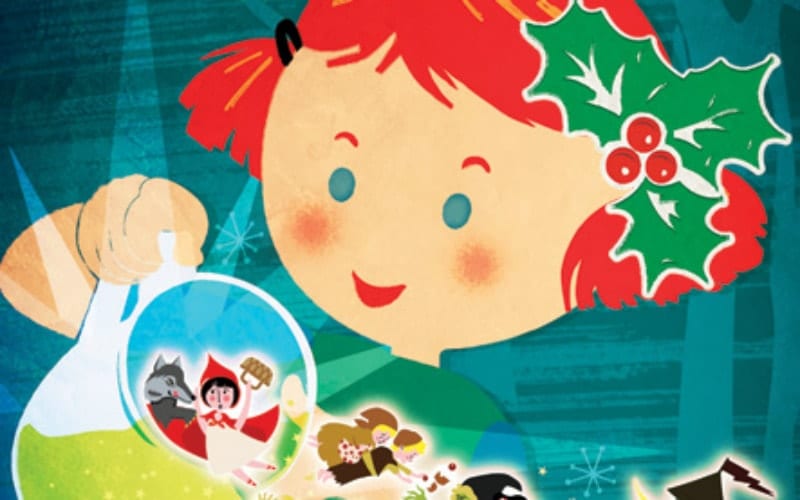 12/15

 Grimms faerie feast

A theatrical experience with a difference! Grimm's Faerie Feast is a magical Christmas treat for the whole family. Join the Brothers Grimm as they cook up a feast of miraculous stories and surprising yet delectable food. Families will taste the words of the stories and smell the melody of the songs in this magical new version of the Grimm's tales presented by Proper Job Theatre Company. It's an immersive experience with a script by the Bard of Barnsley, Ian McMillan, quality culinary treats by award winning chef Simon Taylor and beautiful live music by Rod Beale.

The Brothers Grimm must stop the evil, greedy Baron from destroying everything. Join them and be entertained as they delight and beguile him with fairy stories old and new – will it be Rumpelstiltskin, The Sandwiches that Could Sing or The Jelly That Climbed a Mountain Just to Touch the Moon that saves the day?  Families and children will have the opportunity to taste small treats throughout the show. Every care will be taken to avoid any food that causes allergies. The treats provided will be free from nuts, dairy, meat, gluten and eggs and there will be the option to opt out of tasting any of the food.

When/where: 17 –24 December, The Met, Bury

Price: Tickets start at £10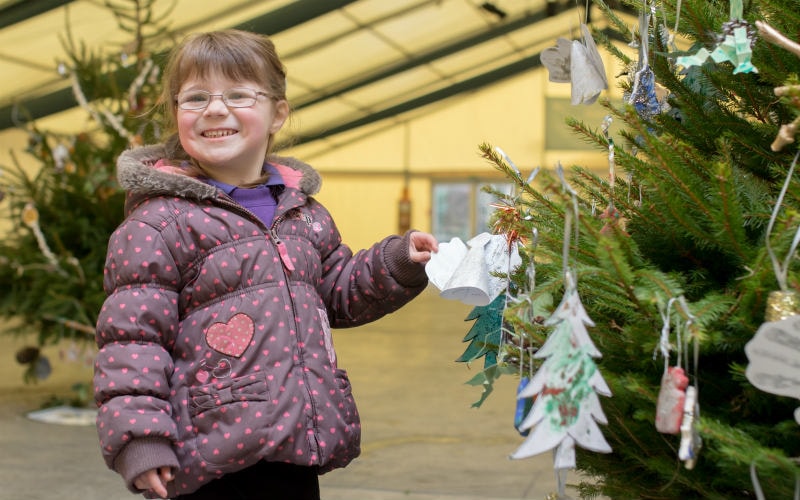 13/15

 Winter wonderlands at the RHS gardens

This December, in all four RHS Gardens there will be a host of children's activities to celebrate the joys of the season. From magical garden light trails, botanically inspired Christmas trees, gingerbread decorating, and Stories with Santa, there's something for all the family to enjoy (whether wrapped up in the great outdoors, or inside in the warmth of the barns and activity rooms). Check out the exciting Winter Sculpture Exhibition, Christmas Food Fair, Tree Decorating Competition and walk the Holly Trail at Rosemoor.

In The Magic of Christmas at Harlow Carr families can write and post a letter to Santa and meet the big man, too. He'll also be stopping off at Hyde Hall with storytelling and a glitter-and-glue arts and craft workshop. Mary Berry will be switching on the Wisley Christmas lights at 5.30pm on 2 Dec. Visitors can enjoy the atmosphere of the festive season with the Jigantics unique light installation around the garden, which blooms with magical giant illuminated flowers. And from 5 Dec, the Wisley Glasshouse will be transformed into a festive wonderland, with Poinsettias used to create a large Christmas tree, pillars adorned with beautiful orchids, and the ceiling festooned with hanging-moss ropes.

When/where: At all four RHS Gardens – RHS Garden Wisley in Surrey, RHS Garden Hyde Hall in Essex, RHS Garden Harlow Carr in North Yorkshire and RHS Garden Rosemoor in Devon on selected December dates

Price: Ticket prices vary, see website for details on booking ahead

14/15

 Stick man forest trails

This December the Forestry Commission England has teamed up with popular children's character Stick Man (created by Julia Donaldson and Axel Scheffler) to encourage children and families to get out into the forest this Christmas. It's created a series of special adventure trails where children can hunt for clues, write poems, build dens, draw pictures and create their own Stick Man character, all wile enjoying the great outdoors. You can buy a Trail Activity pack which contains lots of fun items including pipe cleaners to make your very own Stick Man

When/where: Selected dates in December, various woodlands, including Grizedale Forest, Cumbria and Dalby Forest, North Yorkshire

Price: Stick Man Activity Packs cost £3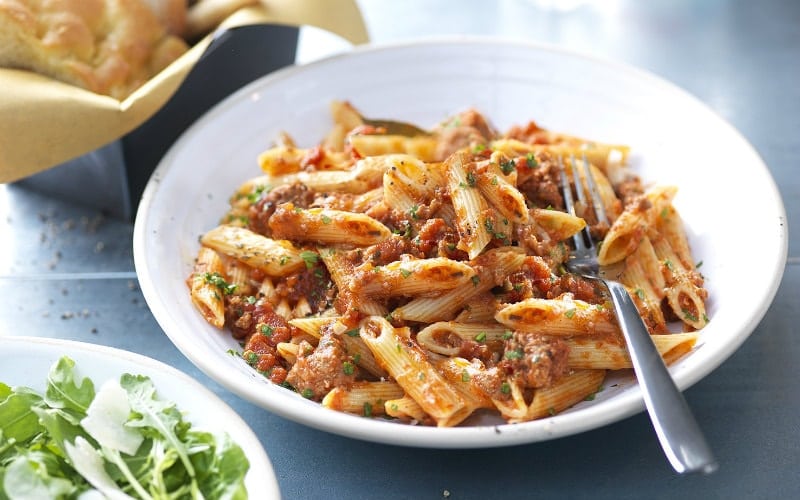 15/15

 Christmas treats at Carluccio's

It's beginning to feel a lot like Christmas when restaurants bring out their festive menus – and Carluccio's have just launched theirs just in time for December, along with a tasteful selection of Italian treats to give as gifts. You can choose to eat two or three courses from the Menu Festivo, which includes favourites and seasonal warming treats such as Antipasti or Roasted Squash soup to start, a Truffle Butter Ribeye steak and Mushroom and Baby Spinach Risotto for main and a Christmas Plum Tart or Carluccio's award-winning Panettoni.

The regular kids' menu includes Grissini to start, then a choice of pasta shapes with one of five different sauces or a Cheese and Ham Melt, Chicken Milanese, Ravioli, Lasagne or Macaroni Cheese. There's sure to be lots they'll love! Not forgetting ice-cream or fruit salad to finish. After your meal, why not browse Carluccio's special selection of fabulous foodie Christmas gifts, including hand-decorated milk, dark and white chocolate Christmas trees, advent calendars, chocolate coin stocking fillers, Christmas crackers wrapped in vibrant geometric prints, Baci di Dama biscuits, chocolate coated figs, all with jewel-toned ribbons or in gold-trimmed gift boxes. Plus of course Carluccio's' award-winning Panettoni to take away.

When/where: Carluccios restaurants nationwide

Price: The festive menu is £16.99 for two courses, £19.99 for three. Kids' menus are £6.60 to include a soft drink

 
About the author
Kim Jones is an experienced journalist who has worked at various women's weekly magazines, and now freelances for them and the national papers writing about travel, health and lifestyle. She lives in Cardiff with her partner and their two sons, aged 15 and 11 and loves persuading them all to come away on holidays with her in the family VW camper van.
Find Kim on Twitter @kimsfeatures