A family holiday that rejuvenates and rebalances – with different activities to keep the whole family happy – is the dream. With great wellness options, fab food, and space to reconnect with the kids in the countryside, one of these UK yoga festivals may be the Zen you've been looking for.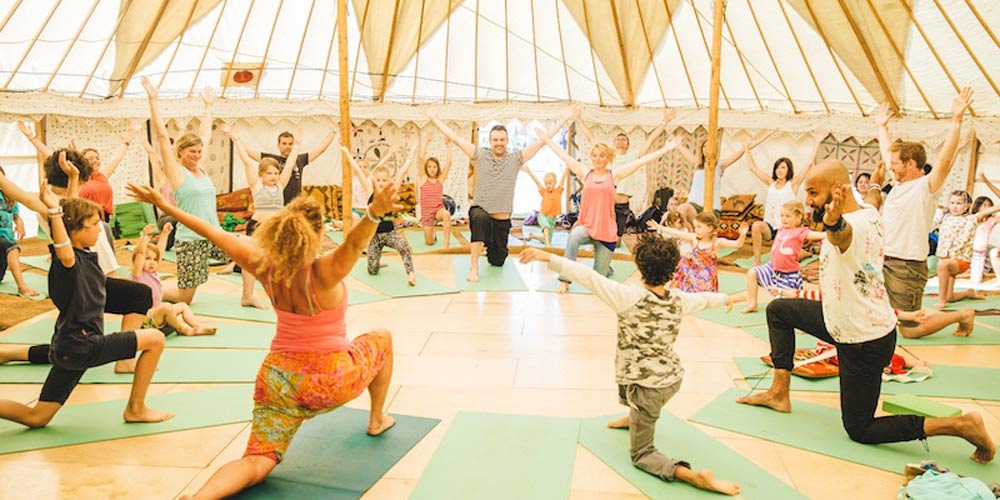 1/6

Wilderness, Oxfordshire

If you want to upgrade your wellness festival experience then Wilderness is for you. London's famous triyoga studio features in the recharge area along with Hip Hop Yoga and Nine Lives Yoga Rave. You could indulge in one of the many holistic treatments at the lakeside spa before trying a spot of wild swimming. Big and little kids will love watching Muggle Quidditch and taking part in the multitude of fun family activities including Pachamama crafts and Rouge Theatre's 'Wicked and Wonderful Tales'.

There's a dedicated family camping area for peaceful nights with baby change and welfare facilities. Among the big names playing for 2018 are Bastille and Nile Rogers and, if scrumptious food is your thing, head over to one of the Yotam Ottolenghi's long table banquets. There's something for everyone at Wilderness.
When/Where: 2-5 August, Cornbury Park, Oxfordshire
Price: adult: £179.50; teen (13-17): £126.25; junior (6-12): £39.75; child (0-5): £6.25
Found out more about Wilderness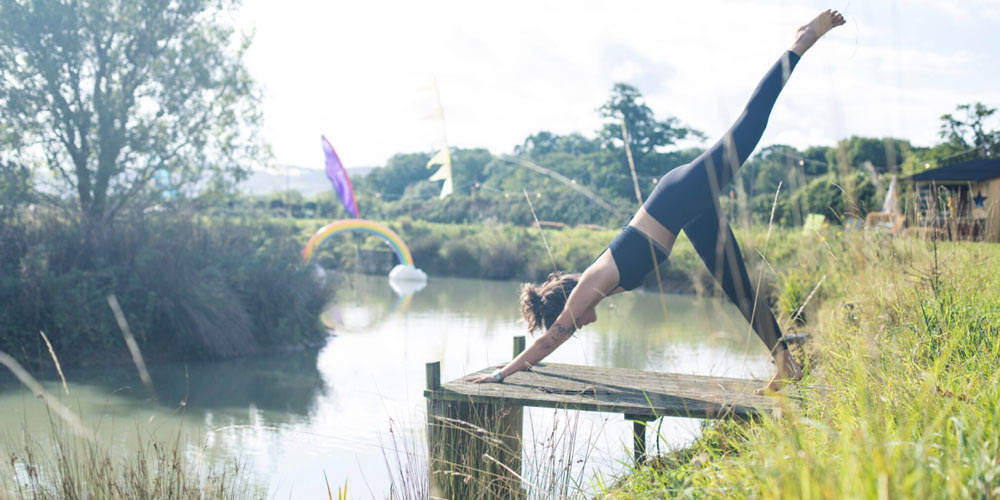 2/7 

Soul Circus, Cotswolds

For the yogis amongst you, get your Zen fix from Soul Circus, a boutique yoga and wellness festival set in the beautiful Cotswolds countryside. There are plenty of options for adults, while the kids yoga classes take inspiration from Julia Donaldson stories including the Gruffalo. Sweet background sounds come from wandering buskers and fantastic bands the, as night falls, you can dance under the stars at the woodland afterparties. Treat your tummy to dining experiences championing locally sourced food or, for grown up time, sip champagne in a lakeside Jacuzzi.
When/Where: 17-19 August, Elmore, Gloucester
Price: adult weekend: £199; under 15s free; day tickets available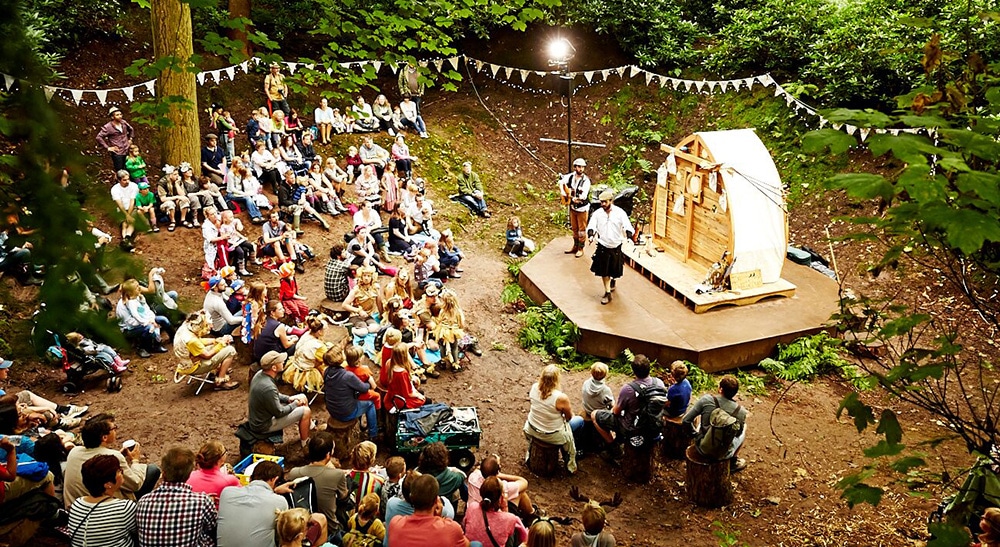 3/7 

Timber Festival, The National Forest, Leicestershire

Set in The National Forest in Derbyshire, Timber is a weekend camping festival that has a mixture of music and performance with yoga, tai chi, and connecting with nature, to explore the transformative impact of forests and celebrate woodland culture.

Weaving music, art, philosophy, and sustainability together, the band of artists, musicians, scientists and thinkers from across the world will dive into the poetry of nature, explore what forests and woodlands can mean to us and our relationship with nature. "Timber will bring communities together to play and create in our arboreal wonderland, where the tonic of wildness rules supreme."
When/Where: 6-8 July, Feandock, The National Forest, Derbyshire
Price: adult weekend: £130; child weekend (3-17): £45, under 3s free; day tickets available
4/7 

Sun and Moon Festival, Cirencester

If you want to experience some real transformation then try Sun and Moon, a family wellbeing festival. This week long festival gives you plenty of time to try the many workshops, talks and classes. If the thought of camping with the kids for a week is too much then opt for one of the ensuite family rooms on the Royal Agricultural Universities campus. Food can also be taken care of with full board catering options for the entire week.

The children's activities are the most comprehensive and run at the same time as the adult classes so they can be building a soapbox racer or playing giant crazy golf while you are free to 'mine your Akash' (that's tap into your past life for the uninitiated) or perfect your down dog. One for those who want to expand their minds as the kids have fun.
When/Where: 12-19 August, Royal Agricultural University, Cirencester, Cotswolds
Price: adult: £140; child (4-16): £70; child (0-3): free; Food and accommodation extras available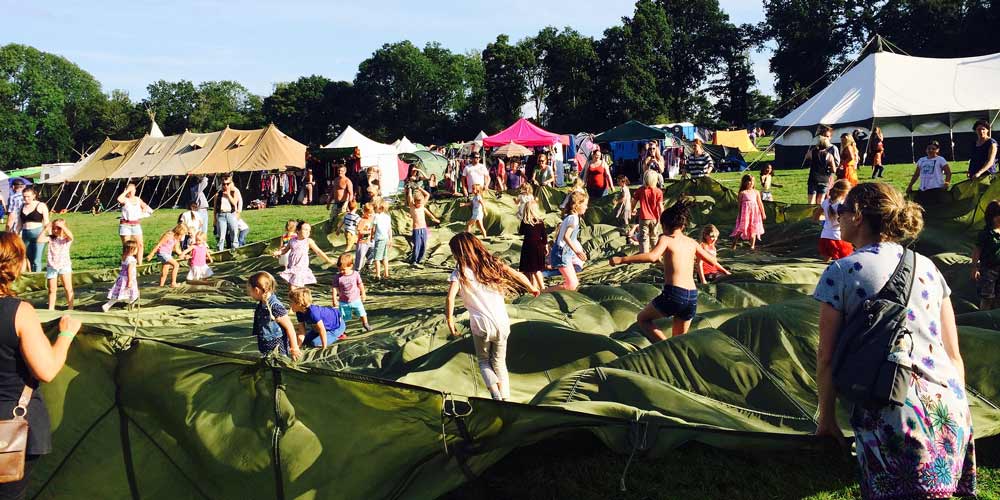 5/7

Into The Wild, Sussex

Escape the rat race and head to the woods for Into The Wild, a small, independently-run family festival set in a magical woodland on the Kent and Sussex border. Its size is its strength, giving a community feel to the gathering, where children can run wild in the woods or join in Wonkey Donkey's drum circle.

It's all about a healthy body and mind at Into The Wild, with natural and nutritious food, lots of workshops, talks, and classes. Into the Wild is an alcohol-free festival so you can enjoy the natural high from one of the many yoga classes or a Kundalini dance class. A festival for those who want to experience the magic of an authentic, back-to-basics festival.
When/Where: 24-27 August, Wilderness Farm, Kent/Sussex border, near Hever castle
Price: adult: £75; child (5-15): £25; child (0-5): free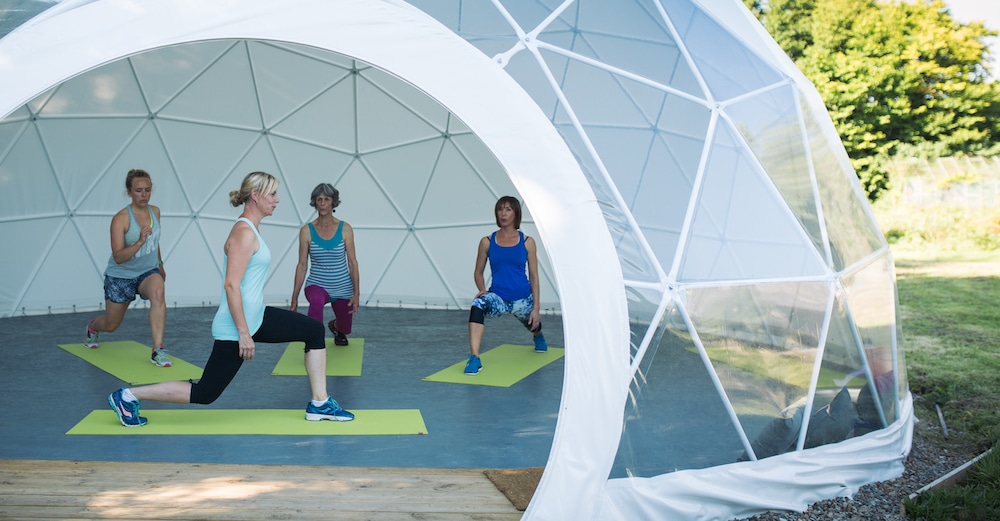 6/7 

The Big Retreat Wales, Pembrokeshire

The Big Retreat Wales does exactly what it says on the tin; escape the day-to-day and restore your body and mind in the heart of the Pembrokeshire National Park overlooking the stunning Cleddau Estuary. There are many wellness classes, including over 20 hours of yoga classes taught over the weekend with exciting offerings to try such as Kim Nye, a Tibetan style of yoga, and a Yoga Hip, Soul Fusion class!

There are also some wonderful walks to take part in, including the six kilometre round-trip estuary trek taking you from Lawrenny to Cresswell and back, and a shore-walk, guided by a Coast Park Ranger. The Majical Youth Theatre project will be bringing their vintage swing boats for the children to play on all weekend along with a packed activities schedule featuring circus play, yoga, and outdoor adventures. There are healthy Indian cooking classes, music, massages and – for the grown ups – around the world in 80 gins.
When/Where: 25-28 May, Lawrenny Village, Pembrokeshire, Wales
Price: adult £149; youth (13-17):£49; children (0-12): free
7/7 

ScapaFest, Loch Fyne

One for the adventurers, ScapaFest is an exciting new option for 2018. What stands this yoga and adventure festival out from the crowd is its unique location; set on the shore of Loch Fyne, surrounded by ancient woodland with a backdrop of the majestic Scottish mountains. It's all about reconnecting mind and body back to nature with an exciting timetable including den building and bush craft for the kids and forest yoga and sea kayaking for the adults. Only an hour from Glasgow airport, they offer accommodation options from wild camping under the stars to boutique glamping.
When/Where: 4-6 May, Ardkinglas Estate, West Coast Scotland
Price: adult weekend: £245; teens weekend (13-17): £55; kids (12 and under): free; day tickets available
Find out more about ScapaFest