The Isle of Wight is only 22 minutes by ferry from Portsmouth but it feels like much more of an adventure when you arrive. It's packed with fun stuff for days out with kids and plenty exciting enough to fill a longer family holiday – or several – any time of year. Here are just nine Isle of Wight family attractions we like the look of this summer. See what you think.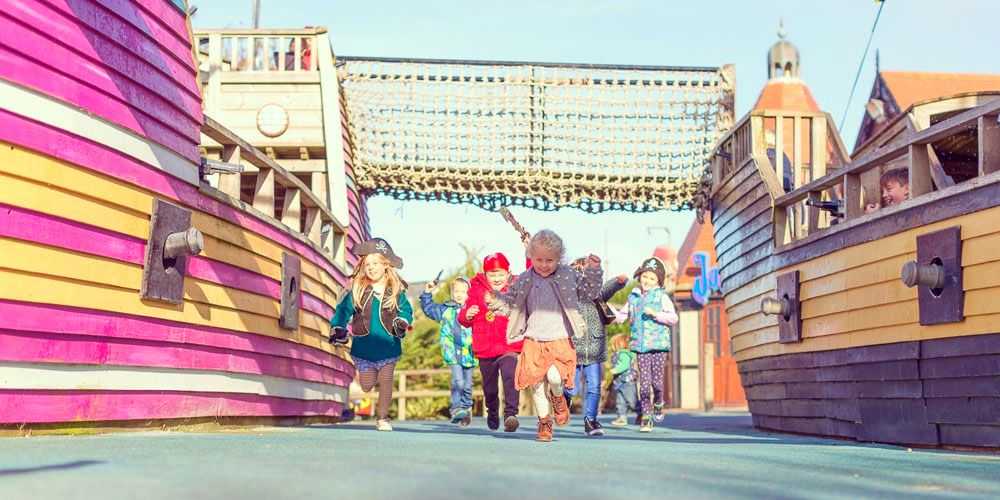 1/9

  Blackgang Chine Amusement Park, nr. Chale

Days out on Isle of Wight have been weaving summer magic for centuries. If you need proof, head to the sunny south coast and throw yourself into the fantasy world of Blackgang Chine. The UK's oldest amusement park first opened in 1843 and, judging by today's adoring reviews, hasn't lost any of its original appeal. Admittedly, Victorians would have swooned in horror over 21st century monster rollercoasters, white-knuckle rides, epic waterslides, and free-roaming T-Rex. But classics like Pirate Cove and Cowboy Town are perennially enchanting. Nobody needs smelling salts for a Musical Pet Shop or Rumpus Mansion. And Underwater Kingdom is just the kind of captivating inventiveness everyone loves, and always has.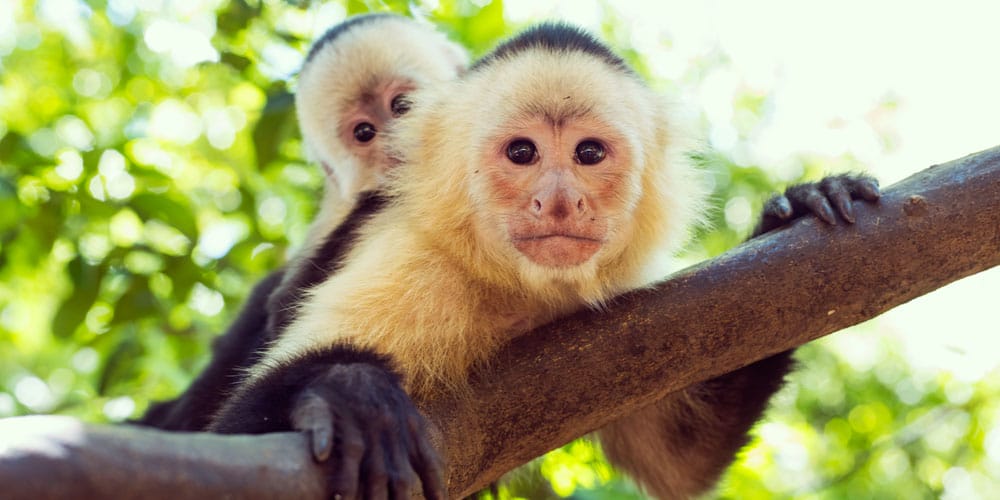 2/9

  Monkey Haven, Newport
Island of delights as it is, no surprise to find that the Isle of Wight even comes good on monkeys. Monkey Haven has been giving safe and happy homes to rescued primates, owls, and dozens of other animals since 2010.  Kids should get ready to fall in love with ridiculously cute Marmosets, Capuchins and Macaques, doleful Gibbons, and gorgeous Colobus monkeys. Reptiles range from boa constrictors to remarkably friendly lizards, and nobody can resist the mischievous Meerkats. And don't miss feeding times and Keeper Talks.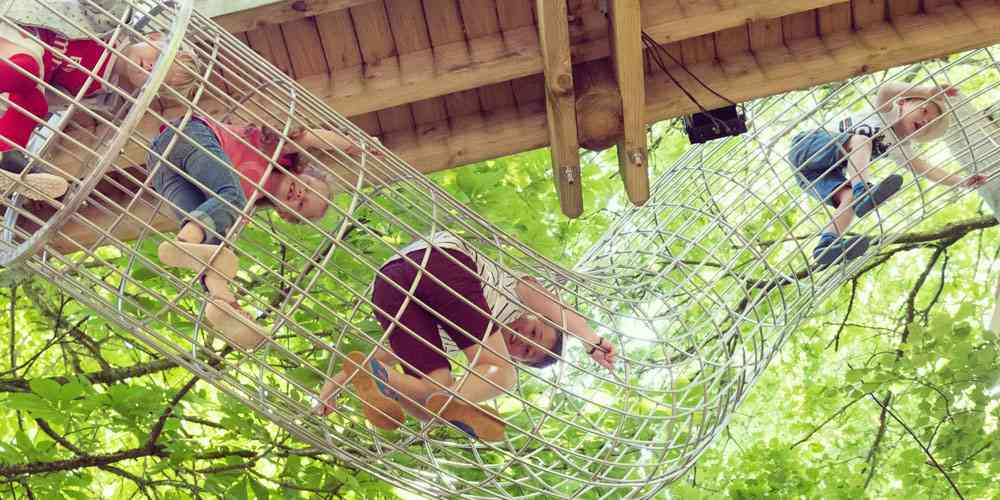 3/9

  Robin Hill Country Park, Newport
Over 88 acres of lush Isle of Wight countryside is all the persuasion you need to dive into Robin Hill Country Park. The Canopy Skywalk is a treat for young aerialists inspired by the park's spectacular falconry displays. More down to earth daredevils have wild rollercoasters and toboggan runs for thrills. And intrepid explorers of all types can take African Adventures, discover gardens filled with butterflies, and try solving the puzzle maze.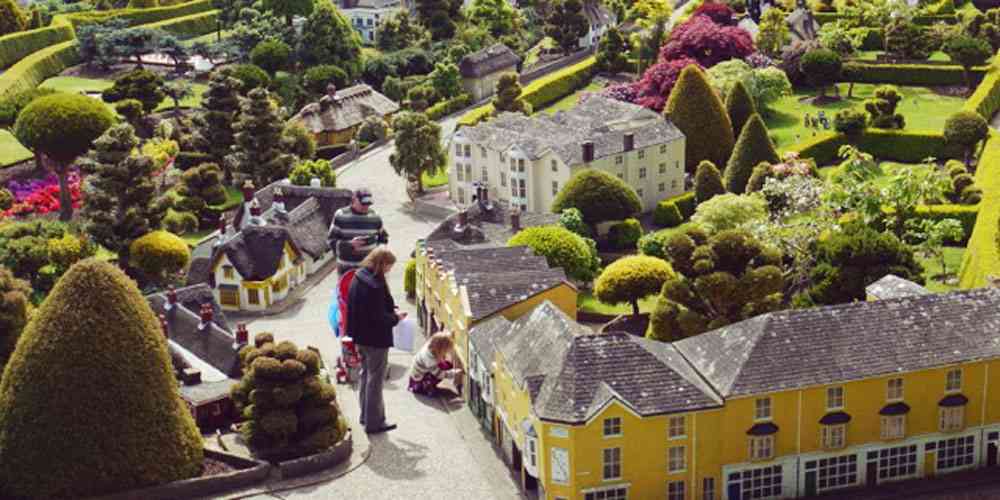 4/9 

Godshill Model Village
Engaging kids with history on the Isle of Wight is easy. Just head for Godshill Model Village and let them lord it over pint-size replicas of three of the island's loveliest villages. Think tiny cottages and churches, teeny town halls, minute schools, mini parks, and even miniature people. The attention to detail goes right down to traditional thatching and working rail tracks. And always leave time for a wander round real-life Godshill Village followed by afternoon tea.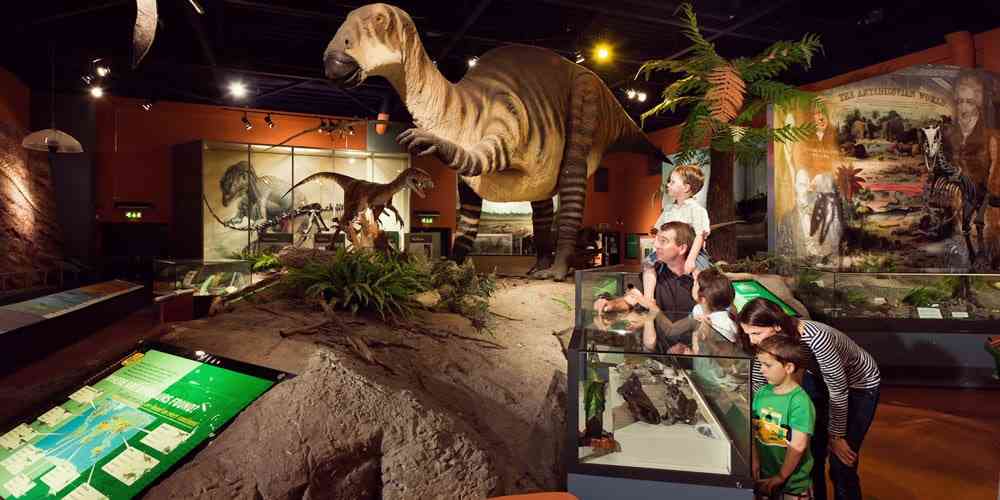 5/9 

Dinosaur Isle, Sandown
Prehistoric fossils have been collected on Isle of Wight for more than two centuries. So fitting that it's also the location of Dinosaur Isle, the only UK museum dedicated to dinosaurs. Designed to look like an enormous Pterodactyl, the museum houses a huge collection of archaeological finds, and enough fact, fiction, lore and legend to satisfy the pickiest amateur palaeontologists. Rock re-constructions and full-scale, fully fleshed out model dinosaurs, tend to steal the show for younger kids. But teenagers will be just as interested in Isle of Wight locals with dinosaurs named after them.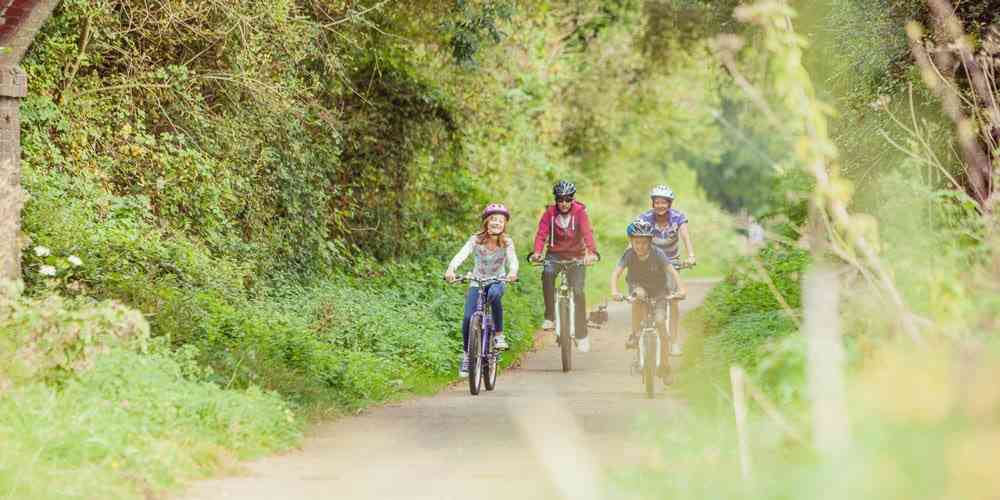 6/9

  Isle of Wight is Bicycle Island
Branded Bicycle Island, the Isle of Wight now has a reputation as one of the safest, loveliest and most interesting places to cycle in Europe. It's challenging for serious riders, has enough routes to fill a lifetime worth of cycling holidays and works day and half-day family rides beautifully too. The mix of coast and countryside, along with well-marked trails, GPX maps, detailed descriptions, and difficulty grading, means even younger kids and first timers can easily cycle here. Look out for heritage routes along old railway tracks, routes punctuated with cute cafés, wildlife spotting rides and fun seafront meanders. There's also an entire round-island tour. And the best news? Cycling's all free fun and open year round.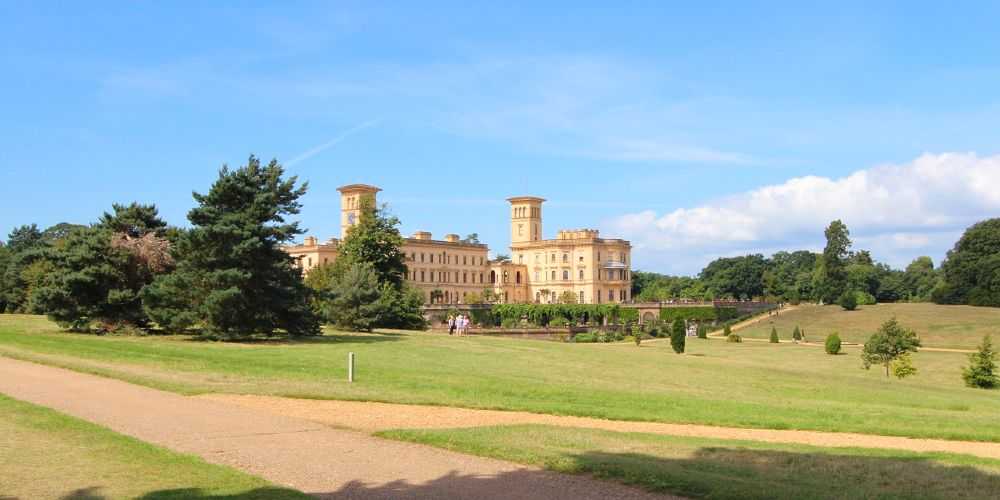 7/9

 Osborne House, East Cowes
Osborne House was Queen Victoria's island home, her family summer holiday retreat, and where she died in 1901. Go to explore the Royal Beach, children's playhouse, bathing wagons, and lavish private apartments. And leave plenty time to wander round the grounds and look at the house from a distance. If it reminds you of grand 18th century Italian villas, that was always the intention.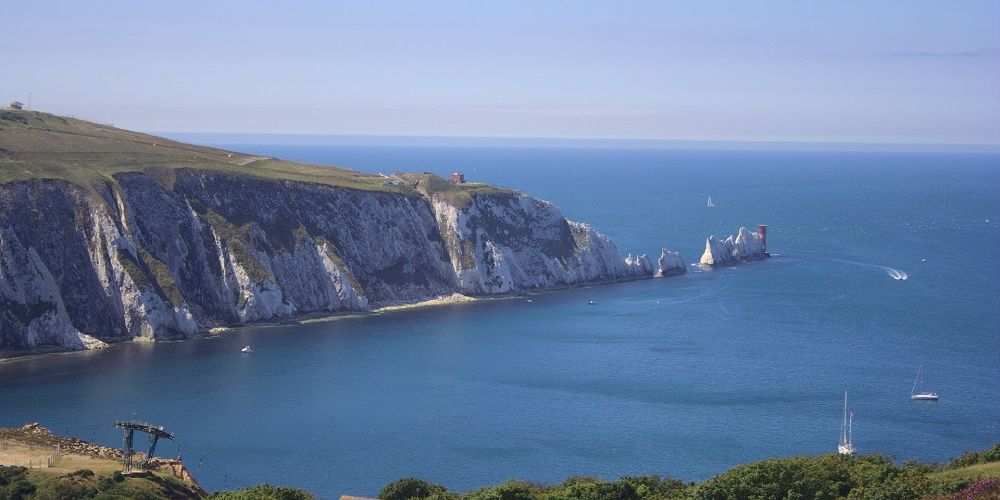 8/9

 Isle of Wight Heritage Coasts
The Isle of Wight coastline is so remarkable it's been designated as a Heritage Site since 1974. Have a day out on Hamstead Ledge and discover where the mainland sat over 7000 years ago, before the Isle of Wight broke away. Remarkable views towards the New Forest will amaze kids and the whole area's a wildlife haven. Follow one of the well-marked paths to explore fields, forest, coast and countryside. Or better still, spend a few days here a follow them all. And if you like a bit of drama, head to Tennyson Heritage Coast and walk in the footsteps of dinosaurs. Then gaze in awe at the immense cliffs and, of course, the legendary Needles – UK coastal icons which compete effortlessly with the likes of Old Harry Rocks.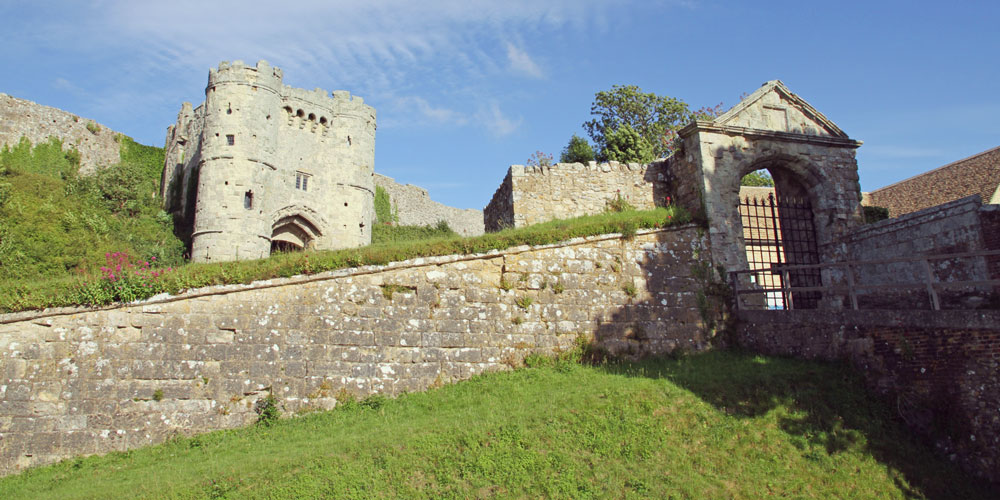 9/9

  Carisbrooke Castle, Newport
A ramble round Carisbrooke Castle is one of the Isle of Wight's unmissable adventures. Kids love the medieval staircases, Norman wall walk and gory legends. And, if you're keen to get them interested in the intricacies of English history, let them meet the resident donkeys whose ancestors have been drawing water from the castle wells for centuries. Leave time for a quiet moment of contemplation in peaceful St. Nicholas Chapel, and a stroll round Princess Beatrice Garden with its famously lovely water features and orchards.
How to get to Isle of Wight
Wightlink ferries and passenger only catamaran sail from Portsmouth Harbour to Isle of Wight 364 days a year.
Portsmouth Harbour to Ryde Pier Head, FastCat (foot passenger only), sailing time – 22 minutes.
Portsmouth to Fishbourne, vehicle and passenger ferry, sailing time – 45 minutes.
Lymington to Yarmouth, vehicle and passenger ferry, sailing time – 40 minutes.
Looking for more fun stuff to do this summer? Follow Family Traveller on Instagram and Facebook for travel news and ideas!