Our essential Cornwall family break guide has just about all you need to help plan days out with kids, weekends away or longer stays all over England's beautiful southerly county this year.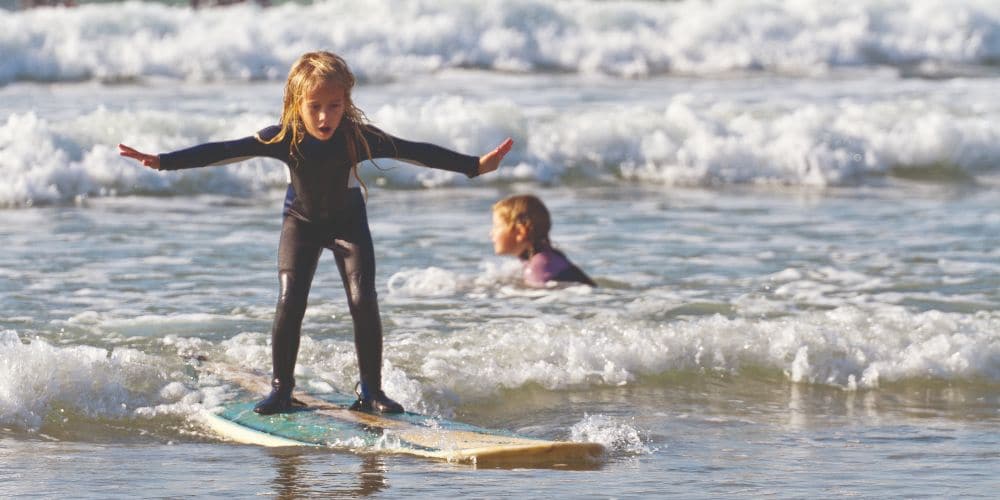 Cornwall family break surf guide for beginners (and improvers)
If no Cornwall family break is complete without surfing in the mix, then I suggest you head to Watergate Bay, a 10-minute drive north of Newquay, it's the best spot for a family surf lesson. The waves suit beginners and more confident surfers, and a range of surf schools offers group sessions, family classes and one-to-ones. Extreme Academy, run by the pricey Watergate Bay hotel, suits adult 'improvers', whereas West Country Surf School with its free customer car park (parking being costly across the county), is ideal for families. Owners Joel and Naomi also own beach-view café The Hangout, where the lessons kick off.
The school provides wet suits and boards – so you only need flip-flops, swimming costumes and a towel – and the changing rooms are heated (you'll thank them for this after you've all been lashed by the waves). From the café and surf-school base it's just a short walk with boards along a path to the beach (though watch your kids when they cross the B-road with its racing coastal drivers). While the instructors do have that intimidatingly healthy, sun-kissed surf look, they lack the bravado that can be off-putting for families new to the boards. Instead, they offer a judicious word of advice to the dad who thinks he knows what he's doing (sometimes accurately), and gentle coaxing to the seven-year-old scared of catching her first wave – perfectly pitched to do away with beginner's nerves. Kids worn out (and a good night's sleep guaranteed), you'll have earned one of The Hangout's famous flat whites (babyccinos are also available). Thanks to surf dad Tim Davies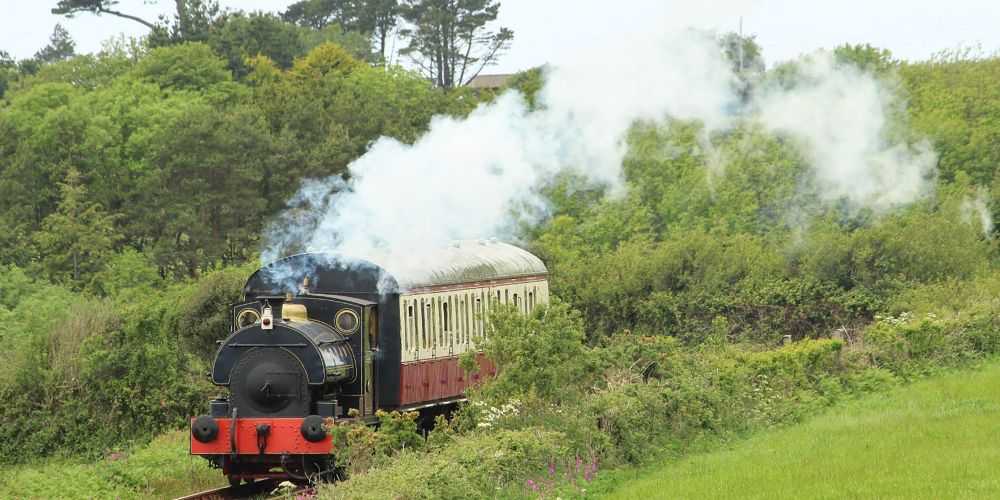 Things to do and see with kids on a Cornwall family break
Bodmin Jail reopens its creaking doors after a £8.5m state-of-the-art refit. The new 'immersive reality' Dark Walk (suitable for kids over eight) is a spooky look at the sinister jail's place in Cornwall's mining and smuggling heritage.
The Museum of Witchcraft and Magic is a great place to duck into if it's too wet for the ramparts of nearby Tintagel Castle. There's a range of offbeat memorabilia – including scold's bridles,  a wiccan apothecary and a witches' wishing well – and guide Joyce, who'll tell you the story behind the oddities.
The Eden Project is definitely a Cornwall summer holiday must do for families. Plus, with tropical, temperate and desert environments recreated beneath two domed biomes, it's a great place to be when the weather isn't so great outside.
Lizard Lighthouse lets kids step inside the towers of the most southerly point in mainland Britain, sound the foghorn and send a message in Morse code.
Helston Railway has just added a new steam locomotive to its vintage rolling stock – with a buffet car rustling up excellent bacon sarnies – and its 25-minute journey through rolling green countryside is a good fit for even the shortest Cornwall summer break.
Cornwall family break eats; from pubs and pasties to beach BBQ
One part hipster truck stop to two parts farmers' market, Long Cove Beach summer BBQ commands the sands of Mother Ivey's Bay in Padstow every Wednesday from June to September. Go for food stalls offering local produce such as clotted cream ice cream and the charcoal-grilled catch of the day.
When the spider crab boat lands, this Porthcurnick Beach destination fish shack roasts the tasty crustaceans in sea salt over Tregothnan charcoal. After a bumper catch, The Hidden Hut stages a family-friendly 'feast night', setting up a banqueting table on the beach at sunset and inviting you to BYO.
With wraparound views and a warm welcome for kids and canines, The Atlantic Bar and Kitchen offers beers from its Harbour Brewing company and Med-meets-Kernow sharing plates.
With views from three windows to St Michael's Mount, Marazion's Chapel Rock Café plies kids with 'fluffy' hot chocs and healthy children's boxes, and their parents with luscious cream teas.
The Cornish Hen, a hole-in-the-wall deli and people- watching spot in Penzance, serves melting sausage rolls, Newlyn crab sarnies and a roster of crispy pasties.
'Full Cornish' breakfast: Tucked between the dunes of Gwithian and Godrevy at the far end of St Ives Bay is The Rockpool, a laidback beachside café where dogs are welcome. Best of all, its vegan and 'full Cornish' breakfasts come in adult and kids' versions.
Perched on the soft sands of Perranporth Beach, The Watering Hole is a barefoot gig venue by night and gathering ground by day, serving beach snacks and brews.
Focus on Kernow for a Cornwall family break
The cottage company
Tony and Clare began buying up unloved fisherman's cottages in the 1970s. Today, Classic Cottages has 600 cosy homes to book for a Cornwall family break any time of year.
The foodie
Add coastal foraging into a Cornwall family break with restaurateur Caroline Davey of The Fat Hen, whose family-friendly courses include gourmet wild food and seaweed foraging.
The tour
At the Bude Canoe Experience, naturalist Paul Clark teaches canoe basics to families followed by a journey along the canal to spot wildlife.
The guide
Let Laura Evans bring enchantment to your Cornwall family break. She's the St. Ives Mermaid (with prosthetic tail) who offers seasonal adventure swim tours along the coast.
Like our Cornwall family break guide? Take a look at more Great British Breaks in  Family Traveller Magazine and don't forget to follow Family Traveller on Instagram and Facebook for even more summer staycation inspiration.