5 magical ways to celebrate Harry Potter's 20th anniversary
Cast your mind back to 26th June 1997. Chances are you'll have no idea what you were up to then, but this date means more to you that you realise. Because, despite it being 24 forgettable hours on most other fronts, as far as publishing history goes, it was momentous. Yes indeed, 26th June 1997 was when Harry Potter and the Philosopher's Stone, by little known writer J.K. Rowling, was published in the UK by Bloomsbury.
And if that seems like yesterday, get ready to feel really old: this year the Harry Potter phenomenon hits the big two zero. Yes, the wonderful world of wizarding is a very grown up 20 years old in 2017 and here's a roundup of how you and the kids can celebrate the magic.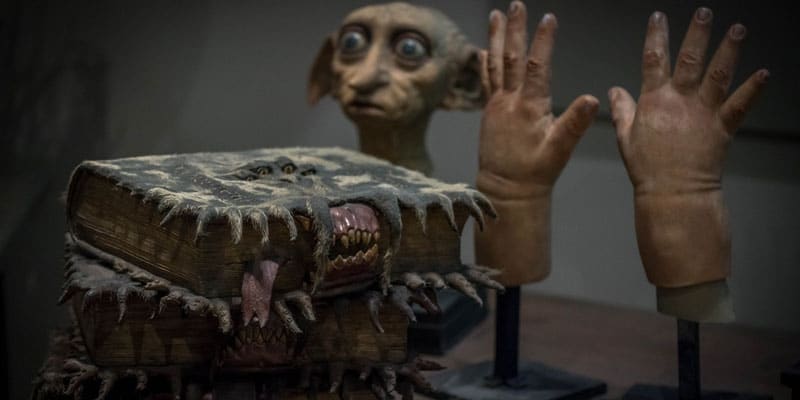 1/5

Harry Potter at the British Library, October 2017
Twenty years is young compared to the ancient manuscripts of magic, wizardry, herbology, potions, enchantments and charms squirrelled away in the British Library's astonishing archives. There's more than a little hint of Potter-inspiration in these venerable volumes so it's really no surprise to find that J. K. Rowling has been working closely with curators for the past year to create Harry Potter at the British Library.
Opening in October 2017, this 20th anniversary exhibition includes never before seen material from Rowling's own personal Harry Potter archive, combined with marvels from the British Library. The results will probably be spellbinding but, to date, the details are being kept fairly secret (in the best Hogwarts' tradition). What is known is that tickets go on sale from 3 April 2017 and J. K. Rowling looks suitably delighted in the publicity shots – always a good sign.
When: A History of Magic will be open 20 October 2017 – 28 February 2018. Tickets will be on sale from Monday 3 April 2017. At weekends, the British Library is open 9am – 5.30pm
Where: British Library, 96 Euston Rd, Kings Cross, London NW1 2DB
Cost: To be confirmed. Check the British Library website for details