Sponsored Content
Seasoned Bestivalites are already counting the sleeps until it's time for Camp Bestival in late July. If you're a newcomer to the three day family festival that won the Family Traveller Best Family Festival gong in 2017, lucky you: it's bigger, brighter and even more exciting this year than last.
Obviously, some things were too good to improve on, like the location on Lulworth Castle Estate overlooking the Dorset Coast, a line-up of sensational bands, and the kind of camping other festivals can only fantasise about.
But what really makes Camp Bestival different from all other music festivals in the UK this summer? There are a thousand and one unique reasons for families to rock down to Dorset between 26 and 29 July, try the top 10 for starters.
When: 26 to 29 July 2018
Where: Lulworth Castle Estate, East Lulworth, Dorset.
Cost: Adult Day Ticket from £65. Adult Weekend Ticket from £197.50. Camping Plus plots from £150 (based on two adults and two children)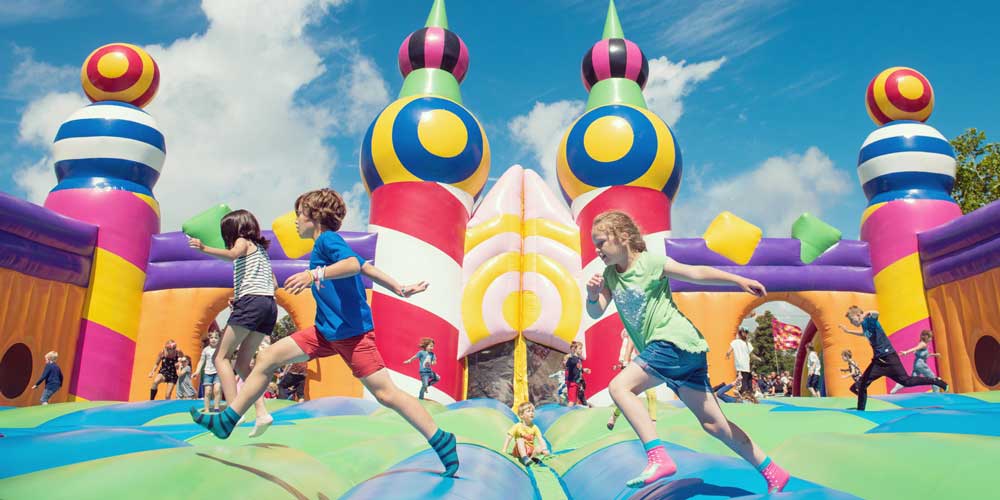 1/10

Jump around on the earth's biggest bouncy castle

Not content with the world's biggest disco ball, Camp Bestival are jumping all over the record for the world's biggest bouncy castle this year too. The most mammoth of all inflatable chateau promises to be taller than the Great Wall of China, and about the same size as Cardiff Castle: if Cardiff Castle was filled with a mind blowing 1143 cubic metres of air.

Naturally something this enormous isn't just for little leapers, so prepare to kick off your shoes and get bouncin' around with the kids, and up to 100 other likeminded Bestivalites. Who knew making history could be this much fun?
How big is the world's biggest bouncy castle at Camp Bestival 2018?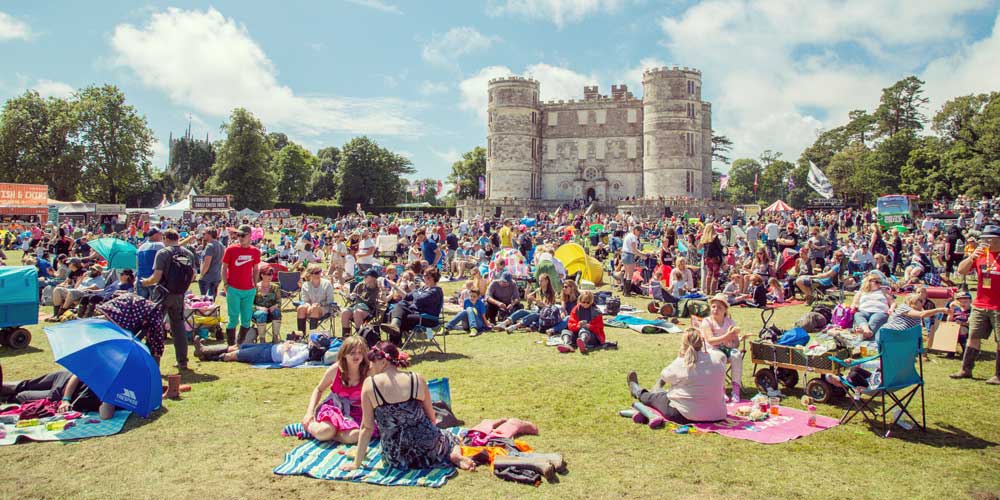 2/10 

Eat the world in just three days

From best ever breakfasts for early-rise kids to River Cottage food workshops (think cheesemaking, foraging tips and family campfire cookout classes), oyster bars and craft bars, afternoon tea tents, vegan inventiveness, along with avenues of street food, tons of snacks on the hoof for fast refuels, and just about every global food phenomena served up somewhere: Camp Bestival is prepped and ready to cook up a storm for families this July.

Plate Up for the Planet is a fun look at the serious business of saving the world, one bite at a time. The Feast Collective is back with even more of the UK's legendary artisan producers feeding hordes of families, family-style. Expect ridiculously cool food trucks and you won't be disappointed. In short, the only standard is keeping everyone well fed and deliriously happy, whether you need gluten-free or just plain great value.
3/10 

Fall in love with family camping all over again

If the cold hand of fear clutches your heart at the thought of trad festival camping with kids, breathe easy. When it comes to sleeping arrangements, Camp Bestival is unconventionally amazing – they even have a brilliant convenience store, should you run out of anything from organic baby food to biodegradable tent pegs.

Camping Plus gives you a guaranteed family-size pitch of your choice. The Pitch Village pre-pitched family tents take luxe levels up a notch. You want Boutique Camping for gipsy caravans, lush yurts, Shikar tents or tipis. Go all out for sheer opulence and pitch your little festival goers in Camp Bestival's Pop-Up Hotel for a few nights. Or come with caravans and campervans and make for the parks dedicated to freewheeling families.

There are hot showers, un-stinky compostable toilets, convenient car parks, trolley hire services, Festaxis, and even portable phone charger hire – renewable energy, of course. In fact, just about the only thing you can't look forward to at Camp Bestival this July, is teaching kids lessons in roughing-it.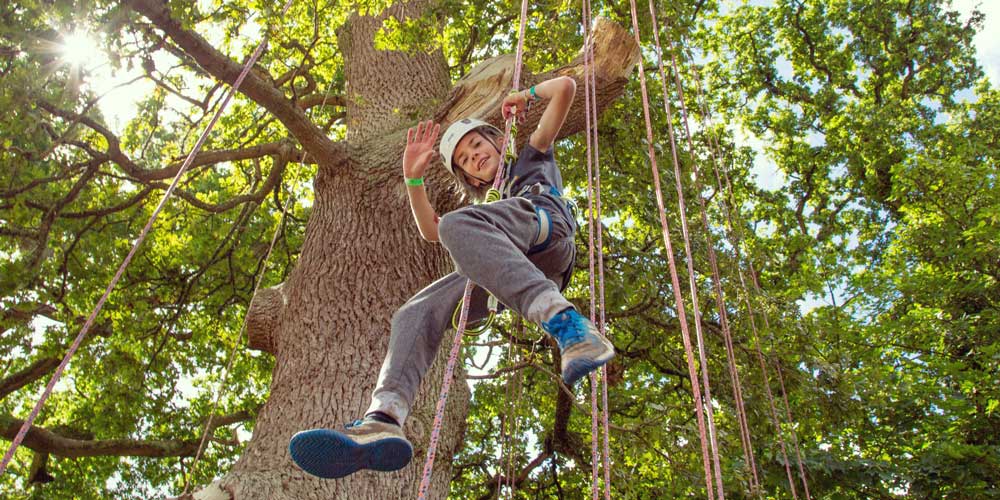 4/10 

Build awesome dens, fantasy playgrounds or go wild in the woods

No festival is complete without some mosh-pit mania. But Camp Bestival balances time-honoured squash and squeeze traditions with plenty of wide open space, big adventures and endless outdoor antics courtesy of aristocratic grounds by the acre and the Dorset Coast in plain sight.

Woodland Tribe are back for 2018, so kids can depend on getting into everything from serious den building to designing playgrounds, rustling up refuges or creating their own dream castles: see you and raise you, Lulworth.

The zippiest ziplines and wild tree canopy climbing count as downtime for bold young builders or there's always spellbinding Dingly Dell for mud-pie making, wildlife workshops and creative inspiration – day and night.
What great outdoor adventures will your tribe get into at Camp Bestival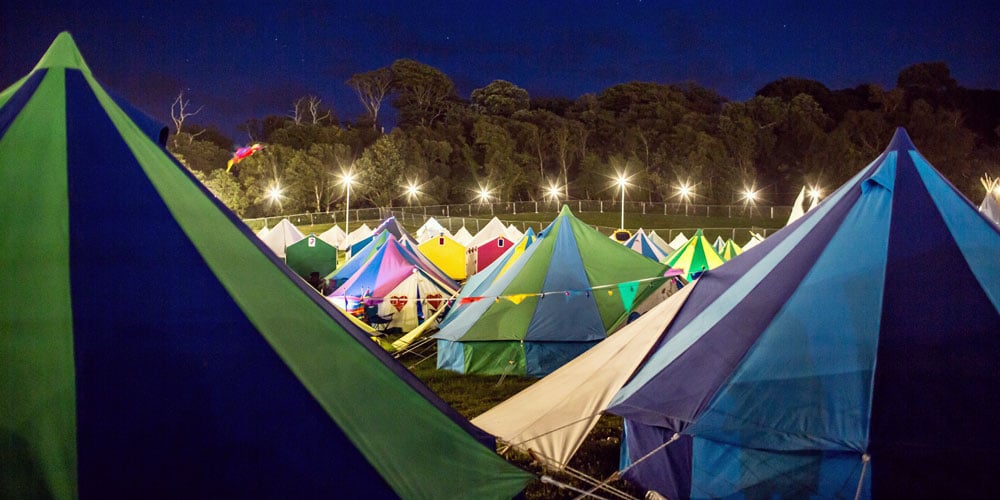 5/10 

Bedtime stories for swashbuckling sleepyheads

Take a break from parenting, snuggle down with your kids and let Pirate Bedtime Stories float you all off to the land of nod across a sea filled with tales of bold buccaneers, sassy swashbucklers and jaw-dropping derring-do.

The Seven Seas are this year's suitably nautical theme, and if you think you're too old to enjoy a fine yarn – possibly with a shanty or two in the mix for good measure – think again. Just one word of warning: this style of storytelling raises the bar pretty high for future bedtime reading back home.
Hear more about Pirate Bedtime Stories at Camp Bestival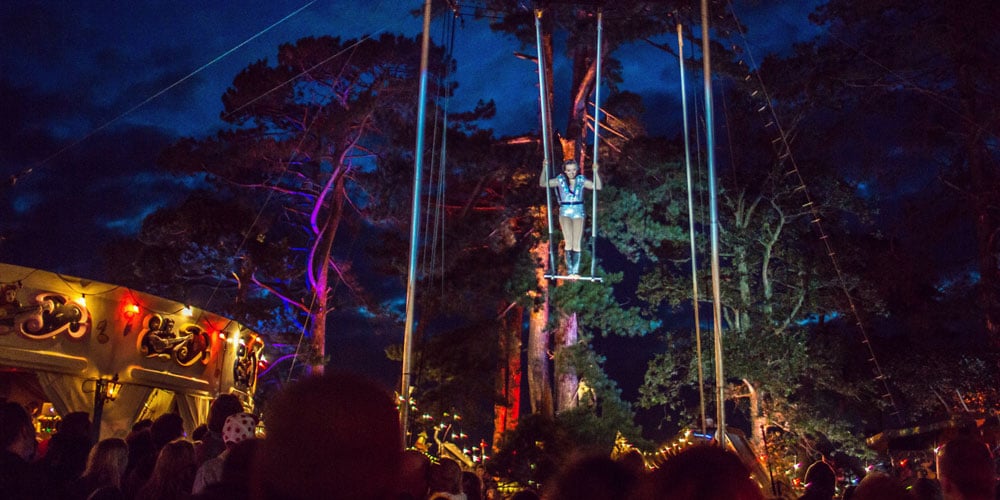 6/10 

Family-friendly festival highs with the Flying Trapeze School

Nautical Gorilla Circus Show & Flying Trapeze School are up there with the world's finest when it comes to teaching the art of high flying to absolute newbies. Feel free to don spangles and tights if you feel like it (Camp Bestival loves a good dress-up), but all you really need to bring is a desire to soar and a tiny head for heights.

Turn up for the 'Have a Swing' sessions to test your mettle, or book ahead for one-on-one personal tuition. Either way, the Trapeze School will have you flying in short order. And if you want something to aim for, catch a daily exhibition of aerial acrobatics from the experts, it's heart-in-the-mouth incredible inspiration.
Discover festival highs for all the family at the Flying Trapeze School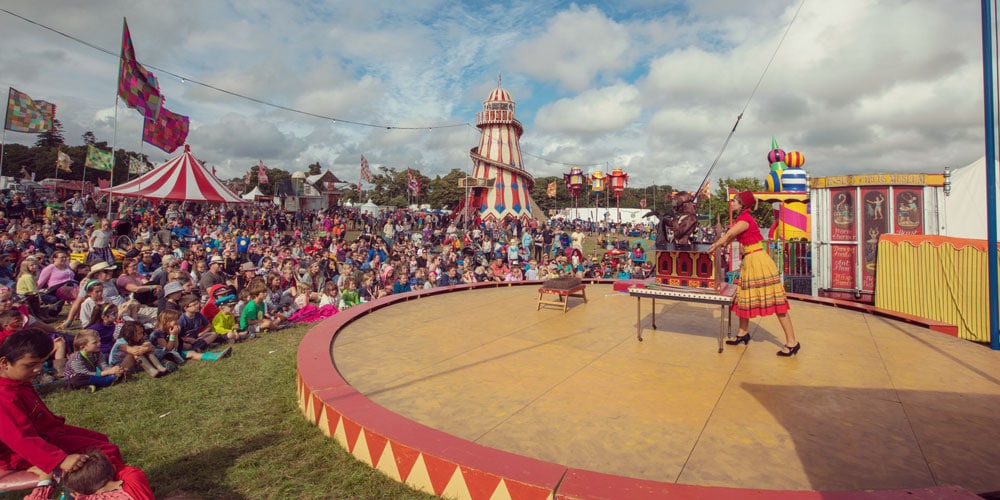 7/10 

It's family showtime, all the time, at Camp Bestival

Whether they've a penchant for Peppa and Paddington, can't get enough of panto, love a symphonic sea shanty or swoon for circuses in all shapes and sizes, Camp Bestival doesn't have a cut off point when it comes to entertaining kids this July.

Prepare for showtime, from first thing in the morning until eyes just won't stay open another minute, and you've a hint of how theatrical the 2018 line-up is looking.

The Owl Who Was Afraid of the Dark and Whatever Next! By Jill Murphy are just a couple of classic favourites on stage. CBeebies Mr Tumble is set to delight the littlest festival goers, along with the likes of Sam Sam the Bubbleman, Dick and Dom, Mister Maker or Animalalphabet. And kids of all ages can Come Dancing, join in Matthew Bourne's New Adventures, discover Gruesome Nature with ZSL London Zoo, and try slamming poetry at Tongue Fu for Kids.
Map out your three theatrical days at Camp Bestival 2018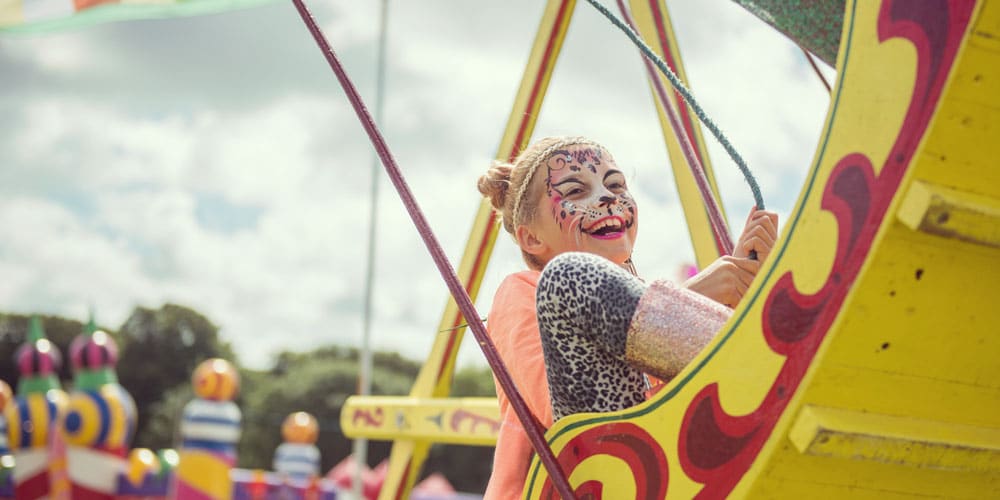 8/10 

Fancy dress, face painting, pimped trolleys and parades

Check out #campbestival for an eyeful of the glamorous, outrageous, weirdly wonderful and just plain inventive young festival goers from years gone by. Did they just get that way by chance? No they did not.

The one and only music festival with its own enormous dress-up tent, Camp Bestival has duds to delight all ages, stages and flights of imagination. Kids can dive in, get togged up and prepare to dazzle. Once they've got your swag on, there's a Fancy Dress Parade on Saturday, and daily catwalk shows for stuff strutting practice runs.

Less ostentatious types can make their mark at the Face Painting Tent or test creative training wheels in the Pimp My Trolley competition.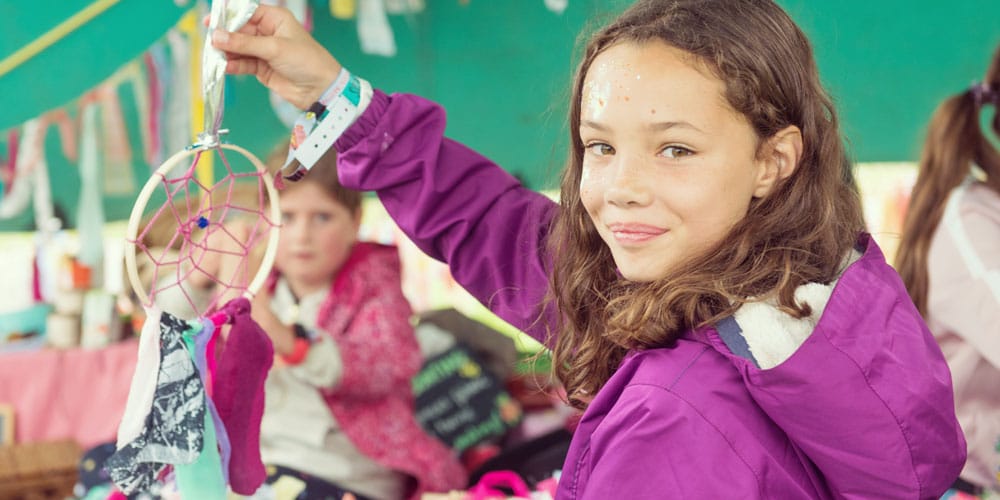 9/10 

All the fun of art, crafts, science and Insect Circuses

What makes Camp Bestival best of all for families is sheer cleverness. It's the only festival in the world where kids can make hairy stars and discover fun secrets of the universe in the Science Tent; spend time in the company of giant wasps and butterflies at the Insect Circus; get madly creative in the Bigger and Better Art Town, then chill to their own tune in fabulous spaces, designed just for them.

The Upper Kids Garden is a magical world for younger Bestavalites, home to the world's biggest bouncy castle, as well as circus skill building with BigTopMania and pretty much endless spectacles courtesy of The Greatest Tent on Earth. The Lower Kids Garden has everything from dress up and face painting to fairground rides, and soft play for under fives.

Plus, there's a brand new super-space, just for 13 to 17 year olds this year. But should young festival goers stray out of their zones, that's perfectly fine too: Camp Bestival lives by the motto 'kids are king', which means they're welcome and well loved just about everywhere.
Check out the all over kid-friendly space at Camp Bestival 2018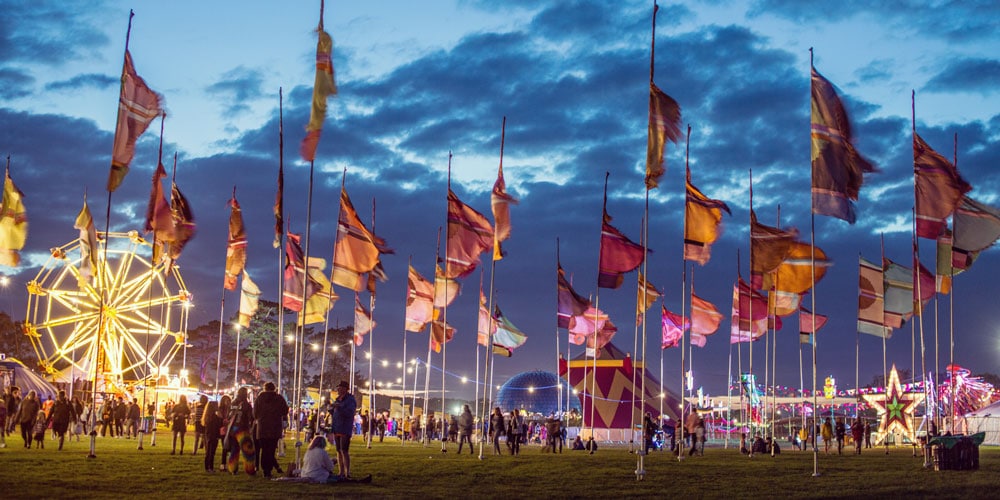 10/10 

Sail HMS Camp Bestival to the land of exceptional nonsense

Lost and Found Blue Coats are in charge on HMS Camp Bestival, the nautical home of all nonsense at the heart of the UK's best family music festival.

They're devoted to bringing shy kids out of their shell, tiring out young tearaways, DJing afternoon discos for move-busting minis, taking a load off parental shoulders on the entertainment front, and generally making every minute from 26 to 29 July completely incredible for kids of all ages.
Camp Bestival has been getting better and better since 2004. As well as being the UK's most family-friendly music festival, they also have a fantastic user-friendly website for loads of info on everything from this year's headliners to dozens of different camping options.