Finding things for the kids to do on a rainy day can get old pretty fast. After they've tired of playdough, baking and yes, even iPads, it's always good to have a rainy-day optionup your sleeve to entertain the brood. Here are our top winter days out to stave off the boredom as the chilly weather sets in.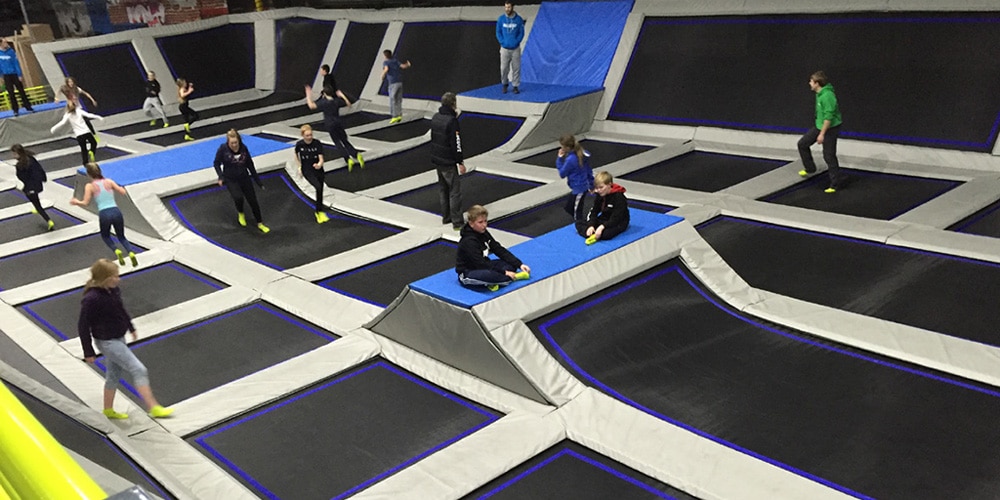 1/13

Trampolining at Infinite Air Trampolining Park, Durham, England

Learn a new skill while getting some high-energy exercise at this trampoline park in Durham. Filled wall-to-wall with trampolines, including bouncy dodgeball courts and springy walls, this centre will have kids springing into action in no time. A huge inflatable pillow and hang-time basketball area add to the fun at this bounce-tastic attraction.

Location: Durham, England

Price: Tickets are £7.95 for an off-peak session and £11.95 for a peak session (one hour sessions)
Find out more and book tickets at Infiniteair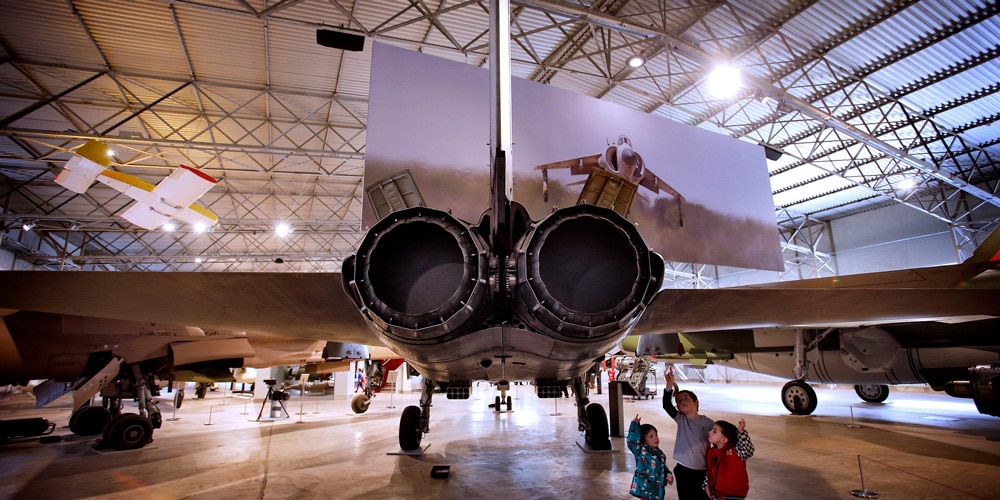 2/13

The National Museum of Flight, Edinburgh, Scotland

Budding pilots will be in their element with a visit to Edinburgh's National Museum of Flight. Explore the stories of civil aviation over the past 100 years and see how the design and technology has advanced since the very first aircraft. Check out Spitfires, Harriers and a Tornado F3 and even climb on board Scotland's only Concorde to take a peep into life during a transatlantic flight for crew and passengers.

Location: East Lothian, Scotland

Price: Adults tickets cost £12; child tickets cost £7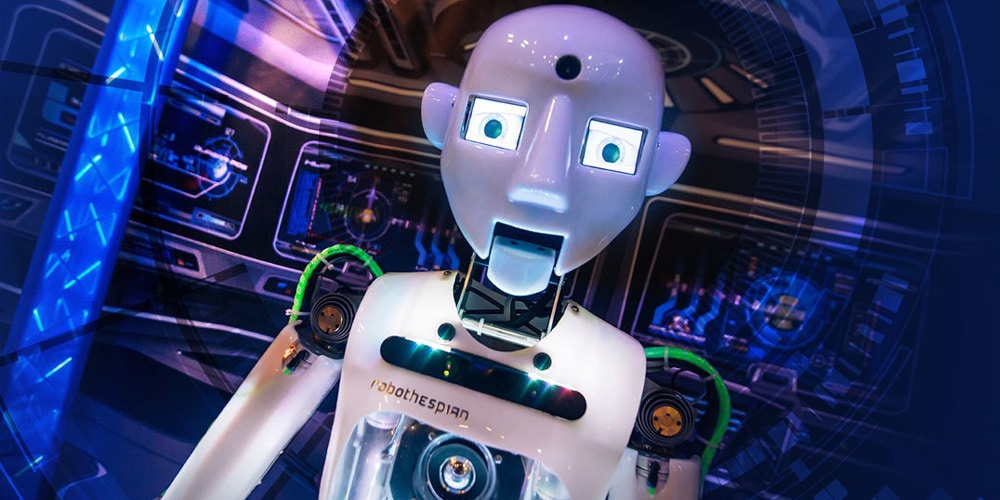 3/13

W5 Centre, Belfast, Northern Ireland

The W5 interactive science and discovery centre is named after the five "W's'- 'what, who, where, when, why." There are four exhibition areas and over 250 hands-on activities for kids to get stuck in to. Why not try out the augmented reality headsets or clamber to the top of the giant rocket in the Launchpad play area? Kids can test their engineering skills in the Big Blue Blocks or the Construction zones, and enjoy seasonal activities such as 'Monster Manor' for Halloween and 'Winterland Express' at Christmas.

Location: Belfast, Northern Ireland

Price: Adult tickets cost £9.80; child tickets cost £7.50
Find out more and book at W5online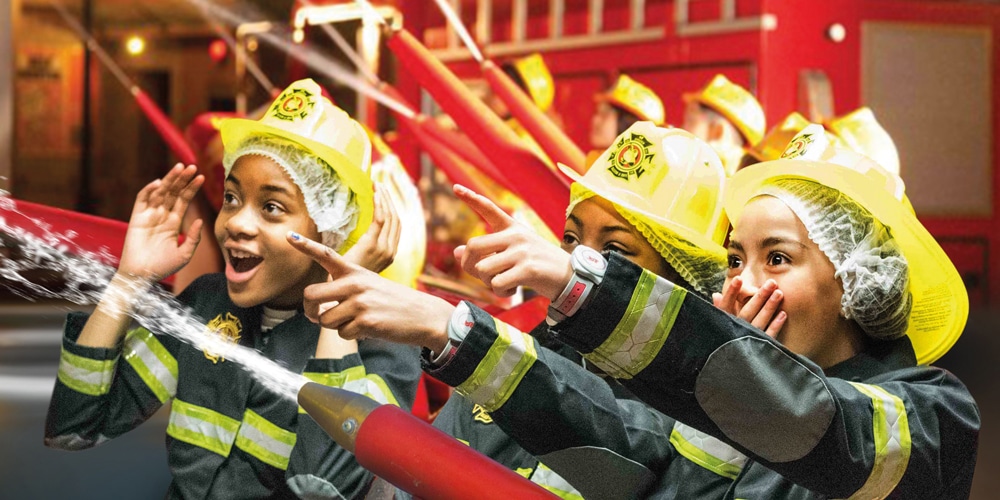 4/13

KidZania, London

At KidZania children get to run their very own city- grown-ups are no longer in charge! Young guests can try out myriad different roles and jobs from airline crew to chocolatier and postal worker to teacher. They even get their own currency to save or spend and take on responsibility for choosing which bonus activities they take part in, earning 'Kidzo' cash to spend on leisure activities such as the climbing wall or chocolate-making workshop.

Location: Westfield, London

Price: Adult tickets cost £15; child tickets cost £18
Find out more and book tickets at Kidzania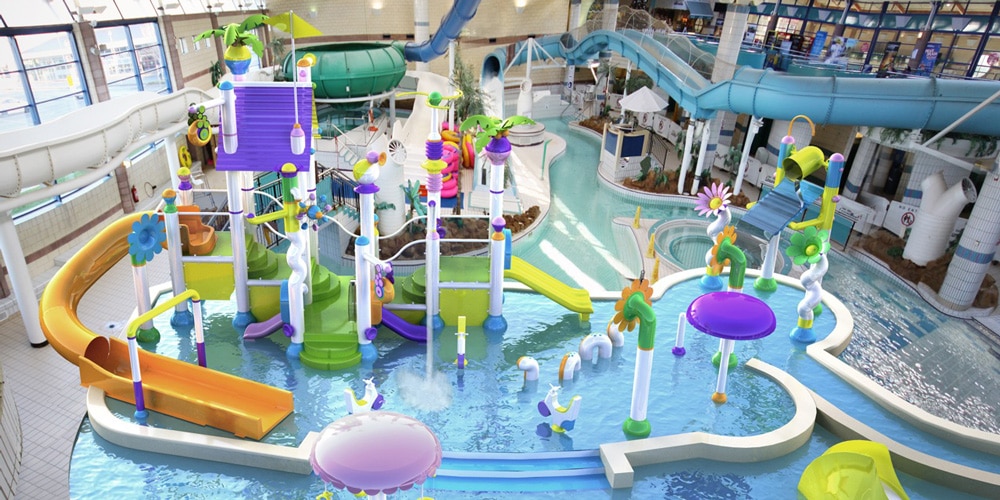 5/13

Lagan Valley LeisurePlex, Lisburn, Northern Ireland

Northern Ireland's largest indoor sports centre, Lagan Valley Leisure Park, has an indoor waterpark that will keep the family entertained for hours during rainy days. Kids can shoot down the flumes, relax on the lazy river and climb aboard a submerged pirate ship, while tiny tots can splash in the kids' area. Sessions are 90 minutes long.

Location: Lisburn, Northern Ireland

Price: Adult tickets cost £6.90; child tickets cost £5.30 and toddlers are £2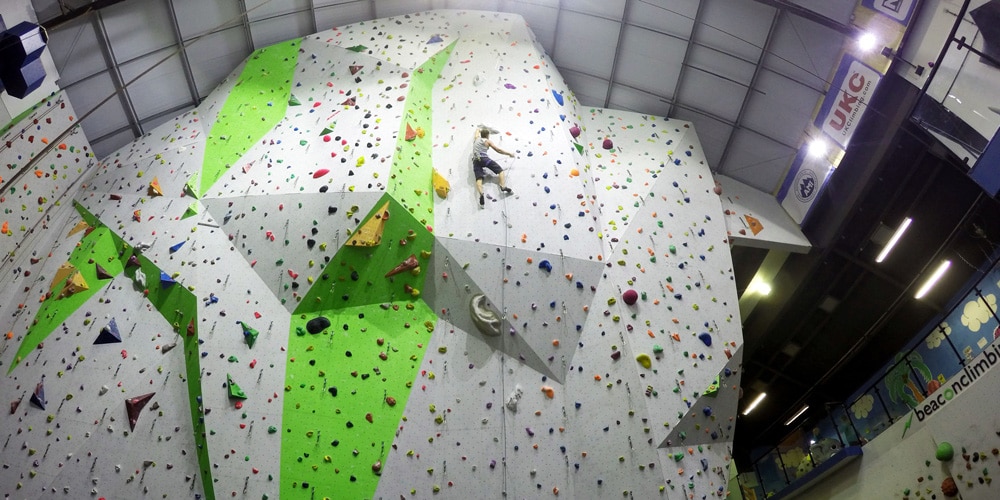 6/13

Rock climbing at Beacon Climbing Centre, Caernarfon, Wales

Featuring the CrazyClimb climbing system designed especially for younger children, the Beacon Climbing Centre is a great place to introduce kids to the sport. With colourful graded walls for little ones and traditional climbing walls for those from from beginner to advanced, families can join in this activity together on a rainy day.

Location: Caernarfon, Wales

Price: From £11 per person for a one-hour session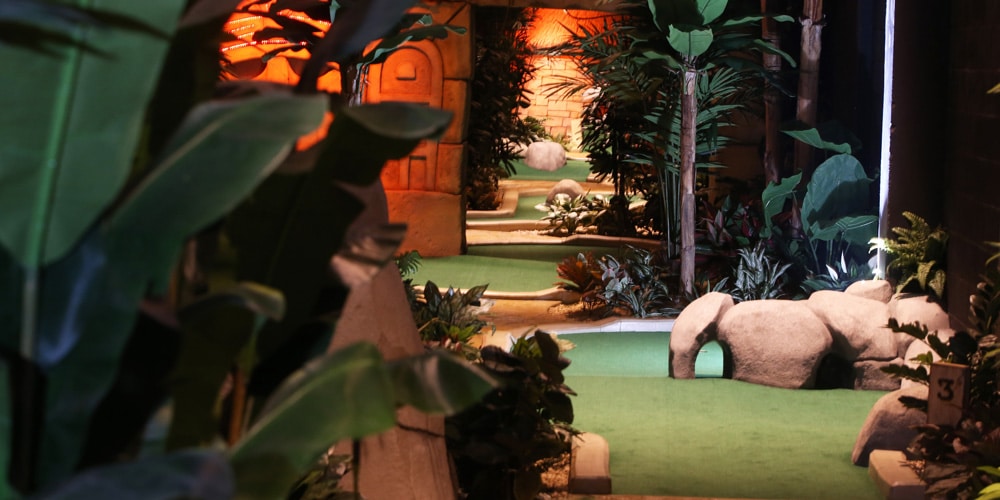 7/13

Play a round of fun golf at Crazy Golf Cardiff, Wales

Take on two epic themed golf courses at the crazy golf centre at the top of St. David's shopping centre in the heart of Cardiff. Kids can choose from stepping back in time with the Ancient Explorer course or heading into the jungle for a round in the Tropical Trail. Each course is 18 holes of fun- look out for tropical thunderstorms, sticky swamps and Chief Slumber looking to sabotage your shots along the way!

Location: Cardiff, Wales

Price: £8 per person; family tickets and concessions are available
Find out more and book tickets at Adventure Golf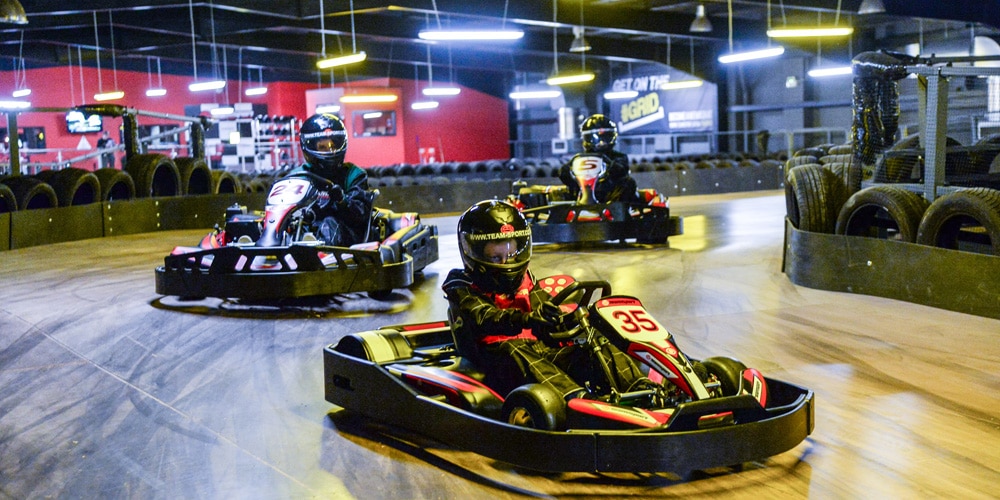 8/13

Track racing at Go Karting Cardiff, Wales

Kids aged eight and over can fulfil their need for speed at this indoor racing track in Cardiff. Tear up the 500 metre, multi-level track as you pit against friends and see who will come home as the official petrol-head! The track provides all safety equipment and instruction and has a bar and restaurant for re-fuelling in between laps.

Location: Cardiff, Wales

Price: Tickets start at £20 for two ten-minute races.
Find out more and book tickets at Team-sport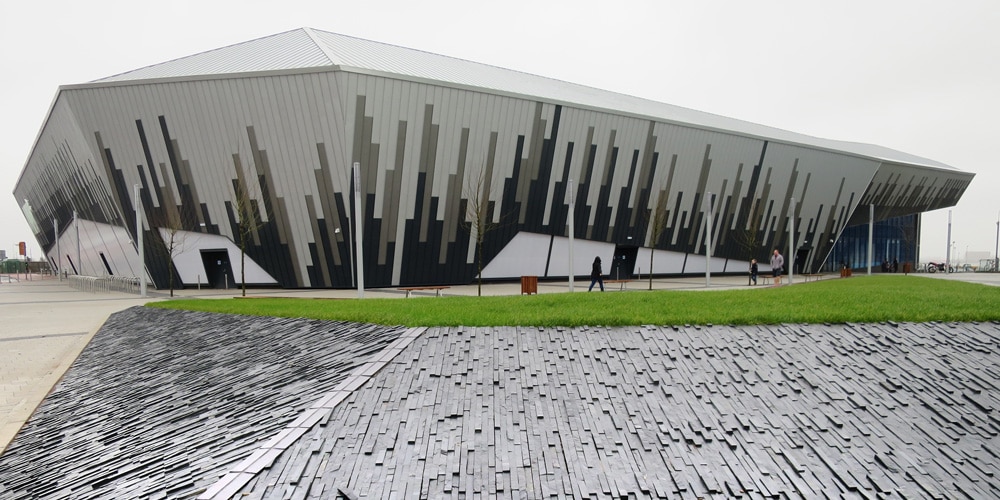 9/13

Ice skating at Ice Arena Wales, Cardiff, Wales

Kids and adults can try out the perfect winter pastime at the Ice Arena in Cardiff, Wales. Slip, slide and skate over the large ice rink during public skating times or move to the music during the junior or family discos. Balance penguins are available for nervous tots and prices are tailored with or without skate hire.

Location: Cardiff, Wales

Price: Tickets cost £7.70 off-peak or £9.70 at peak times including skate hire. Family discounts are available.
Find out more and book tickets at Ice Arena Wales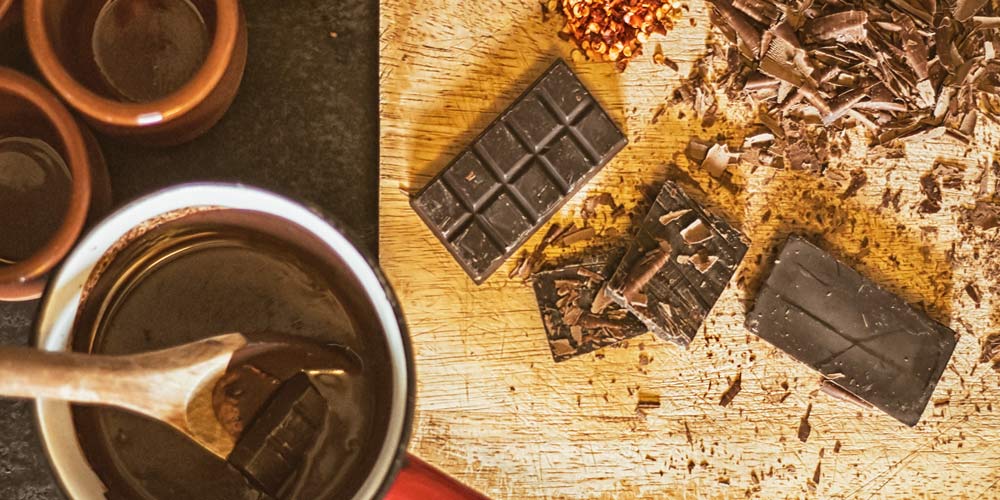 10/13

Chocolate Museum, Brixton, London

Chocolate-mad fans will love visiting this museum in Brixton, set up and run by a artisanal chocolatier. Take a tasty tour through history as you learn about the sweet treat's discovery and original uses in Mayan culture, right through to its world-wide reach and the different varieties of today. Kids and adults can taste their way through the museum before joining in a chocolate-making workshop, creating delicious confectionary to take home.

Location: Brixton, England

Price: £15 for one child and one adult for a drop-in chocolate making session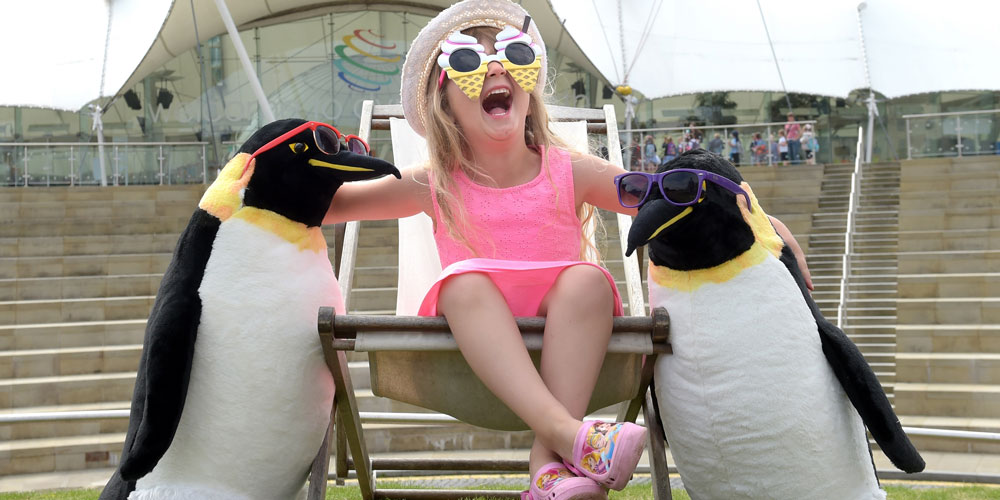 11/13

Dynamic Earth, Edinburgh, Scotland

Take the family on a journey through space and time as you explore the beginnings of the Universe right through to the environment of the present day. Witness the Big Bang from the safety of your own time machine, touch a polar ice cap and take in the magnificent Aurora Borealis before plunging into the depths of the ocean in a yellow submarine. Dynamic Earth is an interactive and educational day out that is sure to entertain the whole family and even features a 360 degree dome cinema- keep an eye on the film schedule online.

Location: Holyrood, Edinburgh, Scotland

Price: Adult tickets at £13.50 and child tickets are £9.50 (online prices)
Find out more and book tickets at Dynamic Earth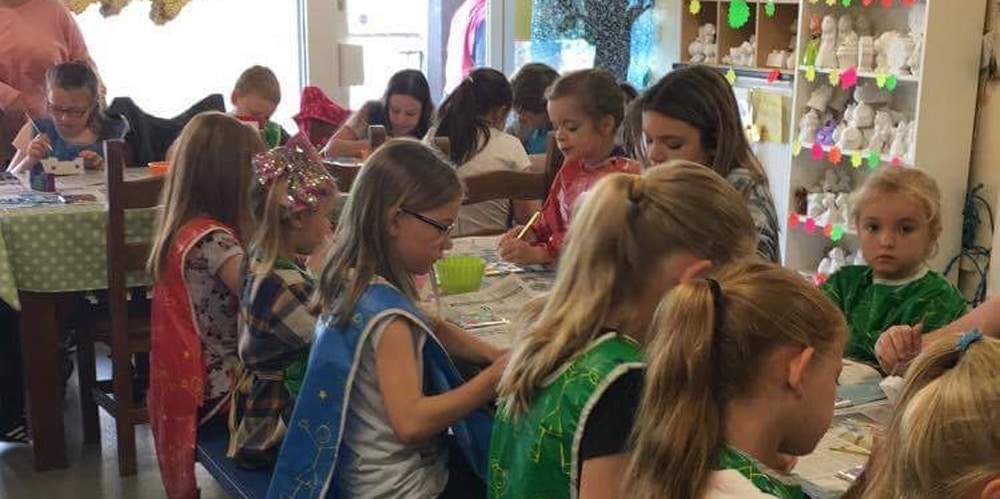 12/13

Get crafty at Artastic, Ayrshire, Scotland

Little ones will love picking out their own ceramic mug, plate or animal figurine to decorate at the Artastic ceramics studio in Ayrshire. Kids can use the studio's paints and varnishes to create colourful works of art and gifts for grandparents. Recommended time allowance is 90 minutes and the finishing varnish and kilning is included; there is no studio fee.

Location: Kilwinning, Scotland

Price: Ceramics start at £4 each
Find out more and book at Artastic
13/13

Kelvingrove Art Gallery & Museum, Glasgow, Scotland

Designed with families in mind, the Kelvingrove Art Gallery & Museum in Glasgow is home to over 8000 fascinating objects and exhibits. Check out Sir Roger the Asian elephant, the New Life gallery containing the story of flightless Australian birds and the journey of leatherback turtles as they swim across the ocean. There's even an old Spitfire aeroplane hanging from the ceiling! The RSPB hosts a family fun event every Saturday and Sunday afternoon.

Location: Glasgow, Scotland

Price: Entry to Kelvingrove is free!