Great UK forest holidays packed with half-term fun
UK forest holidays are fantastic for family adventuring this half-term. Whatever the weather's doing they're natural playgrounds where kids have almost complete freedom. Apart from parking charges, they cost nothing. And just about everywhere in England has at least a little bit of woodland within easy travelling distance.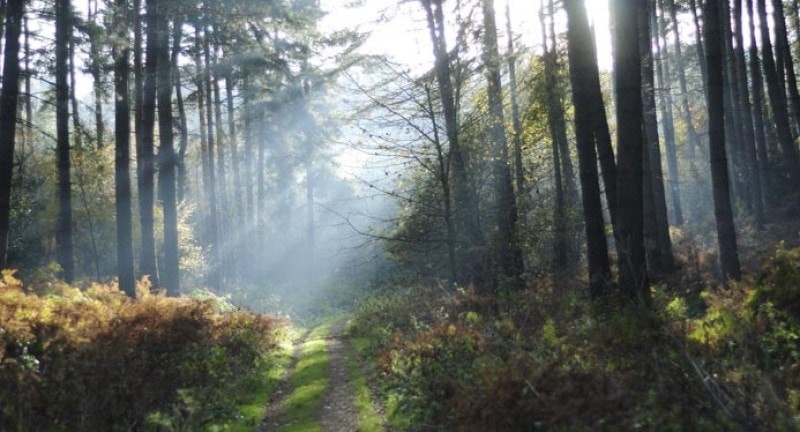 Legendary adventure in Sherwood Forest
The UK has quite a few forests bigger than Sherwood, but none quite as legendary as the ancient haunt of Robin Hood and his band of merry men. Outlaws are few and far between these days but kids will be too busy to miss them. Sherwood Go Ape is open until November with a Junior Tree Top Course for 4-10 year olds as well as 50 plus famously extreme aerial adventures for older kids. Pick up a map at the visitor centre any time and follow the Gruffalo trail for all sorts of weird and wonderful surprises.
There are well-marked routes for walking, cycling, riding or – if you're up for a challenge – wild running. The entire forest is a natural play area for den building, hiding, seeking and rampaging around. And if you're keen to learn something new while you're here, Sherwood has lessons in everything from bushcraft to basket making and woodland skills. Or you can download the free Forest in your Pocket app and design your own half-term day out.
When: Every day 8am to 6pm
Where: Sherwood Forest is an hour's drive north of Nottingham on the A614
Price: All-day parking £6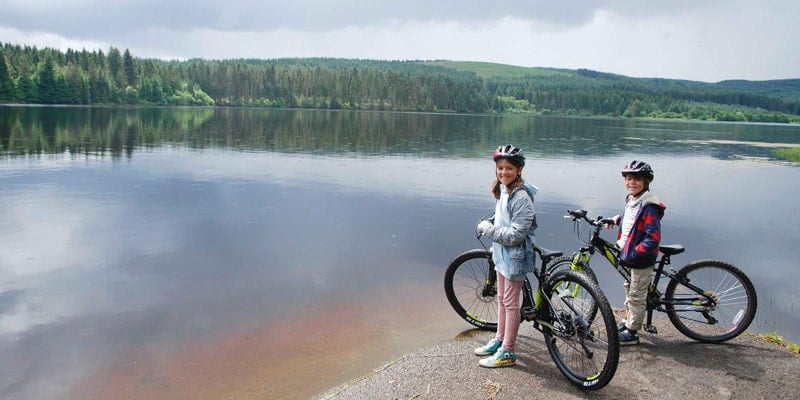 Days out and dark skies in Kielder
Northumberland's Kielder Forest is the UK's largest working forest with Europe's biggest manmade lake and England's darkest dark skies. The amazing Kielder Observatory is here – evening astronomy events all-year-round and lots of telescope time for kids. A 43km trail round Kielder Water is fantastic to walk and cycle or you can catch the Osprey Ferry and do it the easy way. Northumberland Adventures are known for extremes like abseiling and coasteering but they also have outdoor activities to suit kids of all ages including kayaking, canoeing and electric mountain biking.
If you want to ramble around and take it slow, follow the Kielder Art Trail and don't miss Minotaur: a modern maze with a glass room at its heart. The forest is huge, wild, thrilling and just over an hour's drive from Newcastle so perfect for a half-term day out if you're local. But the observatory alone is worth a longer journey and you'll find plenty of places to stay from country hotels to family-friendly woodland lodges here. If you're planning to go for half-term, head to the visitor centre first and pick up a Stick Man pack for the kids, it's a great way to get everyone into explorer mode.
When: 24-hours, 365 days a year
Where: Kielder Forest and Water Park is an hour west of Newcastle on the A68
Price: Parking £4.50 per day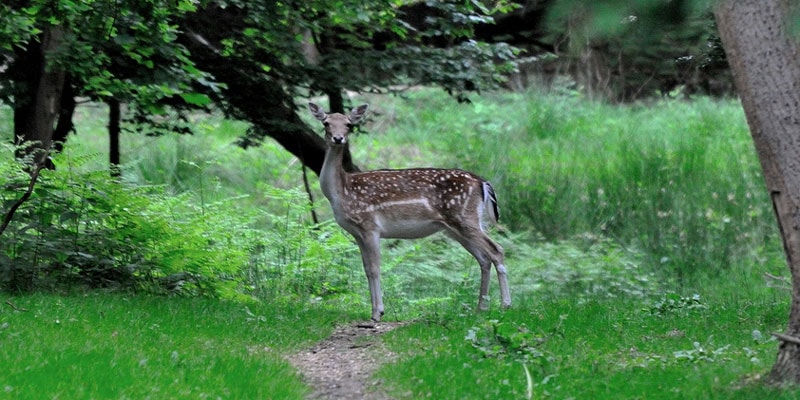 Epic thrills all over enormous Epping Forest
London's biggest green space covers an area of 2400ha. If that doesn't mean much to you, close your eyes and imagine over 3000 football pitches stretching from north London into the heart of Essex. Then think about a huge, unspoiled wildness criss-crossed with 80km of cycle routes, way-marked walking trails, running tracks and bridle paths. If this is the holiday to try horse riding, Epping has several BHS Approved schools offering half-term tester lessons, own a pony mornings and fun family treks.
Curious kids can explore the forest's fascinating past at The View or pick up maps and heritage guides at Epping Visitor Centre and go it alone – iron age relics have turned up here, so there's plenty of inspiration. And from discovering bats to painting and drawing, wildlife tracking and birdwatching, the Forest Studies Centre has short courses, events and eco-projects all year round for children and families.
When: 24-hours, 365 days a year
Where: Epping Forest is under an hour's drive from London on the North Circular
Price: Free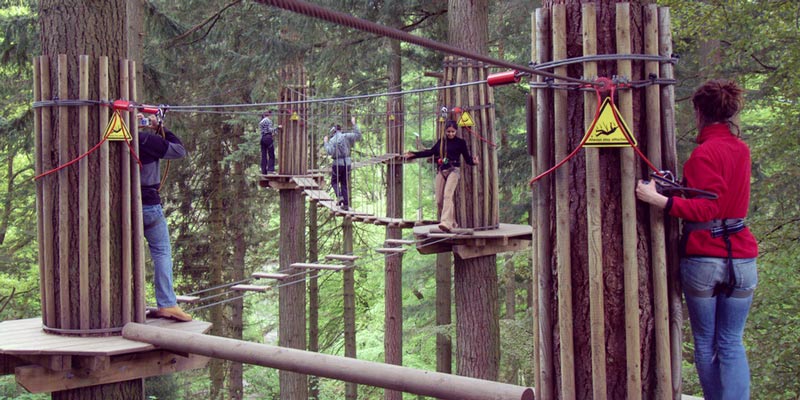 Wild days away in the depths of Grizedale
The mighty Lake District has enough going on to fill a lifetime worth of family holidays but if you're just looking for a day out this half term, Grizedale Forest is a perfect size. Way-marked walks are great for wildlife spotting even in autumn and winter. You might not see the UK's only woodland herd of red deer but kids can try for buzzards, barn owls and rare red kites. The forest was one of the first in Europe to have a Sculpture Trail and now has over 40 works to discover in some of the most surprising places – pick up a map at the visitor centre.
This is another wood where Go Ape works the treetops from April to November and cycling, hiking, walking and exploring are on the go all year round. If it's your first time in Grizedale collect an activity pack when you arrive: it doesn't stop you building your own adventure but it points you in the direction of all the best places to start.
When: Every day 10am to 4pm
Where: Grizedale Forest is in the Lake District National Park between Coniston Water and Lake Windermere, 40 minutes drive west of Kendal on the A590
Price: All day parking £7
Image: Flickr/Kismihok