In our pre-kids days, many of us may have rocked up at a music festival armed with nothing more than a pair of sunnies and a crate of cider. Add children to the occasion, and festivals become a different ball game. Entertainment for the kids and having somewhere comfy and dry to sleep become priorities. Luckily, the UK is bursting with brilliant festivals that are built for families – here are 2017's best.
1/8

 Eden Festival, 8-11 June 2017

An eclectic hub of music, movement and outdoor activities for kids and their parents, Eden is the kind of place that festival-goers will never want to leave. With different musical acts spread across nine themed tents, there is something to cater for every taste. Take in the neon-floored 'lost disco', get grooving in the 'psychedelic temple' or chill out in the Vishnu lounge.

Kids can have the time of their lives in the Shellycoat Kids' Tent, where they can make environmentally-friendly crafts such as recycled dreamcatchers or join in parachute games and yoga. Try out your juggling skills in the circus skills tent or take a walk in the fairy-lit forest trail, complete with boardwalks and swing seats.
When
8-11 June 2017
Where
Raehills meadows, Scotland
Price
Adults £119; teens £95
Find out more and book tickets to Eden Festival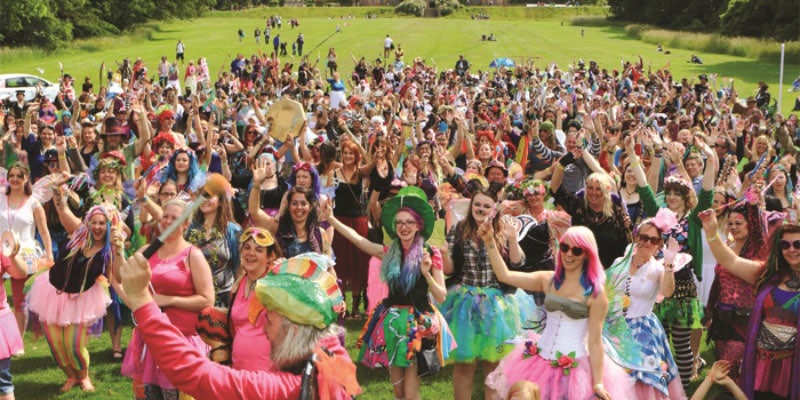 2/8

 3 Wishes Faery Festival, 16-18 June, Cornwall

If your family is home to a budding fairy or two, this sparkly festival is perfect for you. Hailed as 'the most beautiful and magical UK festival', little ones can choose from a packed itinerary of activities from fairy door making to creating their own sparkly wings. A real-life mermaid will invite guests to mermaid school to learn all the secrets of the sea kingdom and a special fairy will be there for storytelling to her fairies-in-training.

There are over a whopping 50 workshops and activities for children, all of which are included in the ticket price. Once little ones have absorbed all they need to join the magical world, they can join one of the many outdoor nature workshops such as wild food foraging or learning about mushrooms. There are plenty of good toilet and shower facilities and delicious ethical food stalls on site for the duration of the festival.
When
16-18 June 2017
Where
Mount Edgcumbe House and Country Park, Cornwall
Price
£99 per adult; £36 for children aged 7+ (children under 7 free)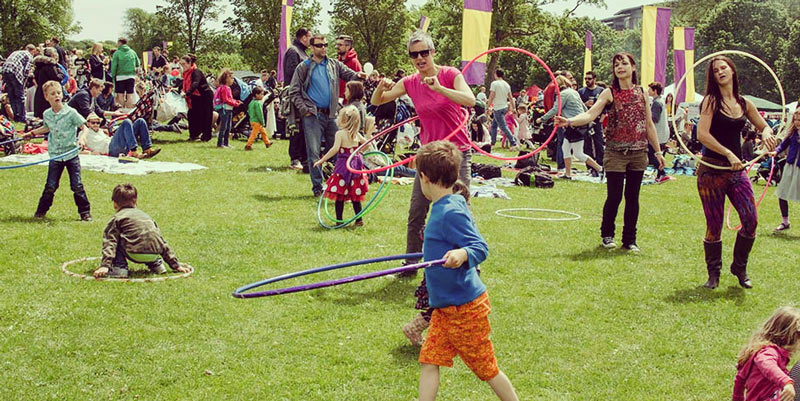 3/8

 Funk The Family, 18 June, Brighton

'Bringing the Notting Hill Carnival vibe to Brighton', Funk the Family is a vibrant day festival focused on bringing good music to families.

This year's line-up includes a house gospel choir, disco artists and even a School of Samba to get everyone dancing. Mums and dads can show off their moves as kids enjoy a packed programme of activities including 'cirque du funk' big-top shows; live graffiti demonstrations; fencing and even guest appearances by real unicorns!
When
Sunday 18 June
Where
Hove Park, Brighton & Hove
Price
Adults £20-30; children £10 (babies free)
Find out more and book tickets to Funk the Family
4/8

 2000 Trees Festival, 6-8 July, Cotswolds

Perfect for parents who haven't yet let go of their festival days, 2000 Trees has plenty for adults as well as the kids. With an extensive rock music line up, Mum and Dad can relive their youth while the kids get stuck into some of the cool activities on offer. Young guests can make masks, create their own musical instruments, get their face painted and learn circus skills.

For nature-lovers there are also bonfires, nature walks and the opportunity to cheer sheepdog trials. 2000 Trees has a designated family camping area so kids can make friends and get some sleep away from the main stage.
When
6-8 July 2017
Where
Upcote Farm, Cheltenham
Price
£100 per adult; children under 10 are free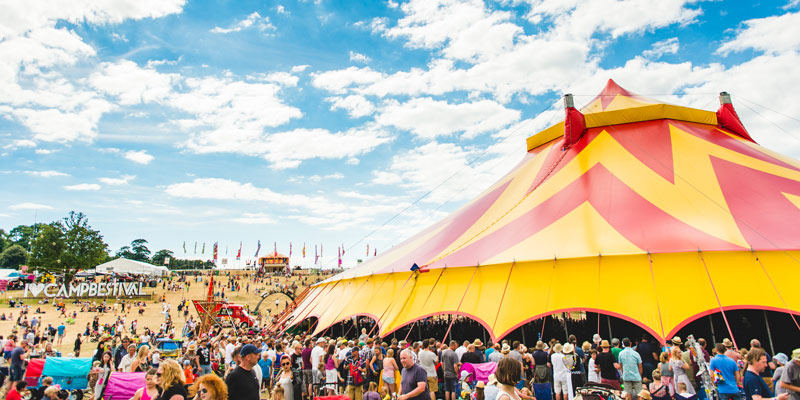 5/8

 Camp Bestival, 27-30 July, Dorset

Probably the festival with the most famous faces, Camp Bestival offers a wealth of entertainment, music and activities for little ones. From tightrope walkers to a disco with the world's largest disco ball and science to circus tents, there is more than enough to keep children entertained for all four days of the festival.

Popular faces such as Dick and Dom and the beloved Mr. Tumble will be attending; you don't get much more rock'n'roll than that!
When
27-30 Dorset
Where
Lulworth Castle, Dorset
Price
Adult £197, Child £15-125 (see website for details), babies are free
Find out more and book tickets to Camp Bestival
6/8

 BOiNG Arts Festival, 26-27 August, Kent

The annual arts event hosted by Canterbury University is the ultimate child-friendly day festival. With performers on every corner there is something to capture the kids' attention every second of the day. Indoor activities from previous years have included colourful re-tellings of children's classics such as Pinocchio and The Princess and the Pea, with young guests being encouraged to get involved and join in on the stage instead of sitting quietly.

A colossal Luminarium invites families to explore rainbow tunnels and domes and discover how light and colour work. After exploring all of the artistic events and local artisan market (great for picking up unique handmade gifts), everyone can relax on the giant bean bags and mini deck chairs strewn across the campus, or play in one of the many sandpits under the shady trees.
When
Sat 26 – Sun 27 August 2017
Where
Canterbury, Kent
Price
FREE (Some indoor performances incur a small charge)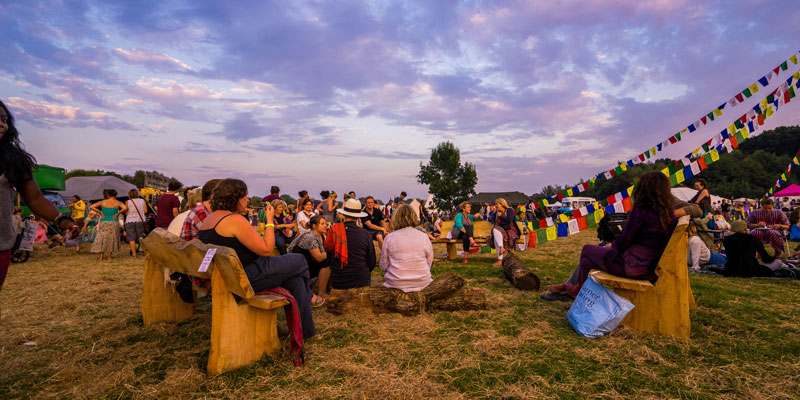 7/8

 Into The Wild, 25-28 August, Sussex

'Get into it, not out of it' is Into The Wild's motto; it's drink and drugs free ethos means that this is one of the most family-friendly festivals around. Offering more than the usual, Into The Wild has a woodland playground, motor museum and even a miniature railway through the woods, so there is no chance for boredom.

Discover replica prehistoric dwellings in the woods and run wild in the meadows, before getting stuck into the workshops. Activities include bushcraft, singing workshops, drumming lessons and archery as well as many others. Music and circus acts perform throughout the weekend for everyone's entertainment.
When
25-28 August 2017
Where
The Bentley Estate, Sussex
Price
Adults £80; children £25 (under-5s free)
Find out more and book tickets to Into the Wild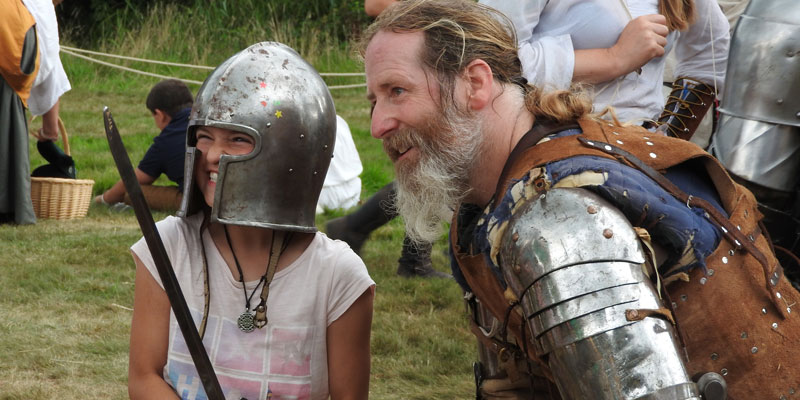 8/8 

England's Medieval Festival, 26-28 August 2017, East Sussex

A stunning 15th century moated castle is the home of this historical festival in the heart of the East Sussex countryside. Aspiring knights and princesses will be able to step back in time and see how people lived in medieval times, with actors in traditional dress roaming the site and drawing in crowds. Kids can cheer on their favourite rider in the brutal jousting tournaments, where knights attempt to knock each other off their horses.

Cheeky court jesters show off their musical and comedy skills in some of the stage shows, and visitors can learn traditional dances in the music and dance areas. Parents can finish off the weekend with an authentic medieval banquet and pat themselves on the back for fitting such an educational week into the summer holidays!
When
26-28 August 2017
Where
Herstmonceux castle, East Sussex
Price
A family ticket (2 adults and 2 children) is £225