9 awesome attractions opening in 2016
1/9.

Derren Brown's Ghost Train at Thorpe Park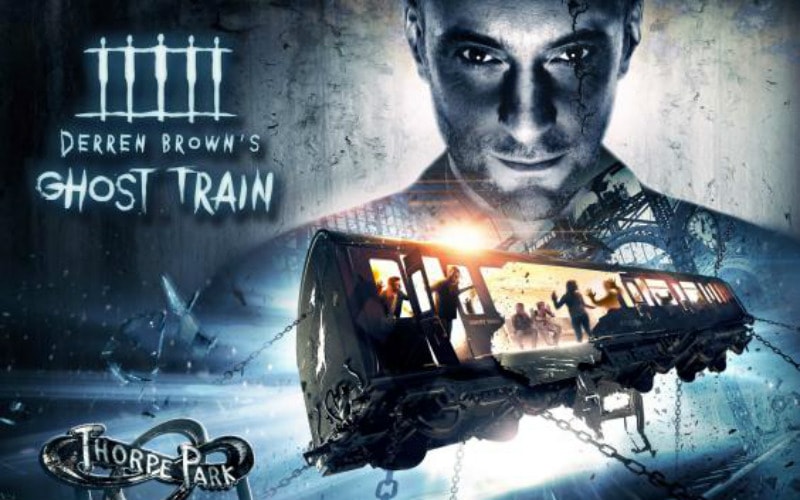 Derren Brown, the acclaimed British mogul of mind control has announced spine-tingling details of his new partnership with Thorpe Park – to create the world's first immersive psychological attraction. Probably one best suited to fearless teens, this new experience, Ghost Train, has been in development for three years and is due to be unveiled this March when the park reopens for the year.
Though construction and development is wrapped in secrecy, the park has revealed that this mammoth project involves a team of over 1,000 specialists due to the nature of attraction. Unlike many of its predecessors, this ride will be unique in that riders will endure a whopping journey of 13 minutes.
Visitors will enter an old style Victorian train carriage, suspended in mid-air. They will then have to wear a mask to propel them into a virtual reality experience. Expect many surprises, including sequences where you'll interact with actors.
In an interview with London Evening Standard, Darren shed some light on the hotly anticipated new ride: "This is the reinvention of the ghost train. It is something very different. It is the first of its kind and, without sounding too arrogant about it, I think it will change what theme parks will be doing in the future."
To entice you further, Thorpe Park released a cryptic microsite to promote the ride.  Eager fans can sign up for more information, but let's face it – when it involves the mastermind of mind control we can predict a massive success.
Opening: March 2016
Where: Surrey
Price: Book online for £27.99 per person
Visit Thorpe Park for more information and to book.