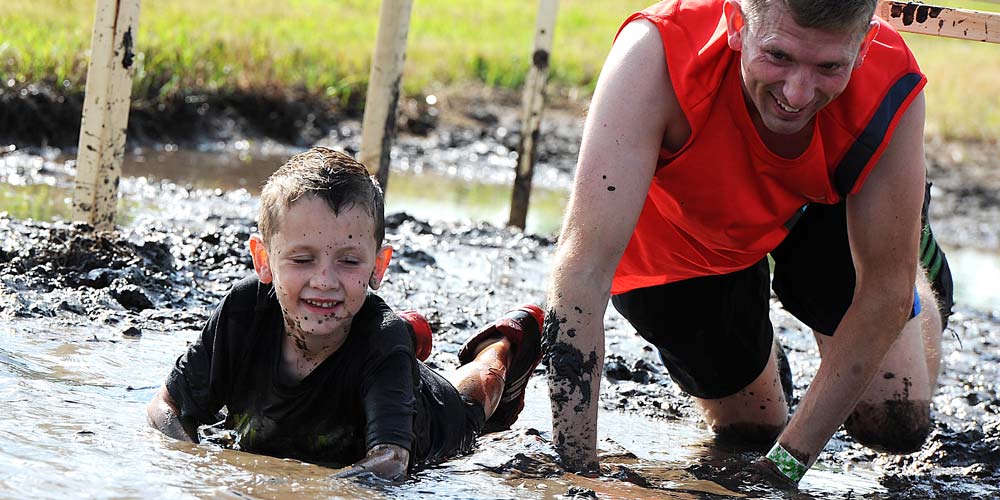 Although you've probably heard of Tough Mudder for grown ups – the popular (and very muddy) obstacle course held across the world – you may not be aware of it's kid-sized Mini-Mudder, a scaled down 1 mile version for adventurous 7-11 year olds over 1.1m (3.5ft) tall.
Based on the same team-oriented principles as the adult counterpart, this challenging course is designed to encourage teamwork and camaraderie whilst giving kids the thrill of adventure and letting them get more than a little muddy. Obstacles include the Monkey Swing perfect for little monkeys, a Tunnel of Terror to wiggle their way through, and the excitingly named Secret Agent Squeeze where they'll feel like their very own super spy slipping through and around the tight spaces in this 'laser' maze.
The adult events come in 5K, 5 mile 'half' and 10 mile 'full' versions plus there are the extreme Tougher Mudder and Toughest Mudder options for those who love an even bigger challenge. Your troupe of supporters can cheer from the sidelines or, for kids who want to get involved themselves, mini-mudders are featured at all UK and Ireland Tough Mudder 5 or 10 mile events, making it a great way for the whole family to get out and active (and did we mention muddy?).