Frightfully fantastic Halloween days out in the UK
With so many spooktacular Halloween days out, the only thing kids shouldn't fear this Halloween is boredom. From haunting parties at England's oldest castles to underground tours beneath Edinburgh's cobbles, this isn't a season for the fainthearted or shy of fun. There's something happening in every corner of the country and no escape. So just give in, dig out the face paint, stick in the fangs and get ready for the most fearsome All Hallows Eve yet.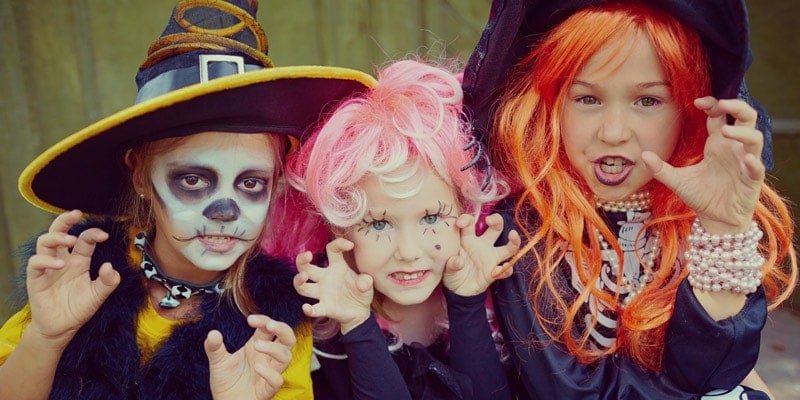 1/8

Meet ghouls, ghosts and gothic falcons with English Heritage
Looking for certain chills this Halloween? English Heritage takes care of the country's creepiest places from the Lake District to Land's End and they're not missing a terrifying trick in and around 31 October this year. If under cover of darkness is fear too far, try Gothic Falconry from Framlingham Castle near Ipswich. Tough teens are welcome to find out What Lies Beneath Dover Castle. Younger kids can hunt down pirate ghouls on Shiver Me Timbers days at Cornwall's Pendennis Castle or try Spooky Tales and Crafts with the terrifyingly talented Stokesay team in Ludlow. And that's just a hint of the thrillers from English Heritage so choose your chill, get the kids dressed up and venture forth – with trepidation.
When: 22 – 31 October
Where: Various English Heritage properties
Price From £4.10
Find out more about Halloween 2016 with English Heritage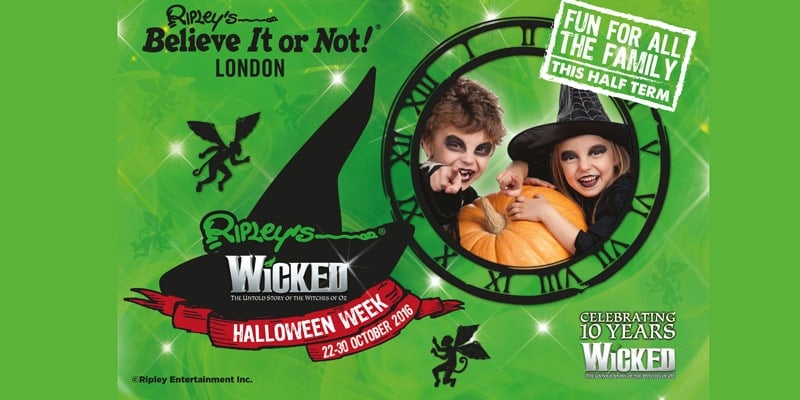 2/8

Wicked witches take over Ripley's Believe It or Not! London

Hold onto your broomsticks! This Halloween the Wicked witches are taking over Ripley's Believe It or Not! London, brewing up an outrageously green, family-friendly Halloween experience in London's West End. Ripley's Wicked Halloween Week is an exclusive collaboration incorporating the already-weird and wonderful artefacts of Ripley's with the mighty West End show Wicked, which is currently celebrating its 10th Anniversary in London.

Sfx lighting will illuminate Ripley's, at No.1 Piccadilly, witch-green. Families are invited to explore costumes and props worn and used by some of the biggest names from the hit show, Wicked. Naturally, the items are labelled with unbelievable facts about them. Face painters will be on hand to turn little apprentices into characters from the show, such as the iconic Elphaba and Glinda. Modellers will craft balloons into broomsticks, witch's hats and other Wicked themed items. Treats aplenty await those attempting the interactive Wicked Explorer Trail; follow clues throughout the attraction to spell a mystery Wicked word to be magnificently rewarded with pick'n'mix treat and a chance to win tickets to see Wicked at the Apollo Victoria Theatre.

Whether you and the kids are fans of Elphaba – or maybe just fans of pick'n'mix – there has never been a better time to visit Ripley's London. As well as enjoying this legendary partnership with Wicked, your family will love Ripley's London's 700+ amazing artefacts, outstanding oddities and interactive exhibits, including the Marvellous Mirror Maze and the eye-boggling Black Hole, which quite literally defies gravity.

When: 22 – 30 October, 9.30am to midnight (last entry 10.30pm). Wicked-themed activities run from 11am to 6pm

Where: Ripley's Believe It or Not! London, The London Pavilion, 1 Piccadilly Circus, London W1J 0DA. Ripley's is right next to Picadilly Circus tube station. If you are driving, there is a a car park on Brewer Street, a five-minute walk away.

Price: Book your ticket for Ripley's Wicked Halloween Week now and save 50%. Bookings can be made online and all activities are included in the ticket price making this an excellent value half-term treat!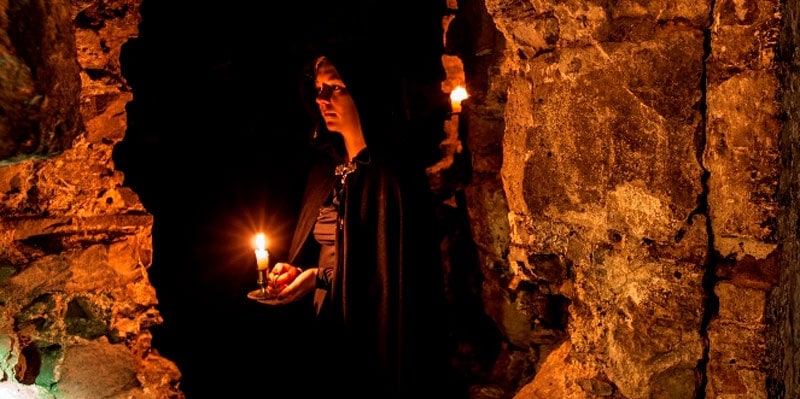 3/8

Go underground for Halloween in Edinburgh's Old Town vaults

The plague closes and bloodcurdling wynds of Edinburgh Old Town always up the terror for Halloween and this year's no exception. A 'strictly adult only' warning is a bit of a hint for the more daunting tours. But before night falls, little ghost hunters can enjoy a safe shiver in Edinburgh's underground vaults. Lit by candles and snaking under the ancient medieval streets the vaults are in the oldest, deepest and most tale-laden part of the city. Sounds too sinister? The full-costume guides and funny stories balance out the spook a bit and they say it's fine for over fives, but only you can decide.

When: 31 October

Where: Edinburgh Old Town – five minutes walk from Waverley Station

Price From £8

Find out more about Edinburgh's Halloween Underground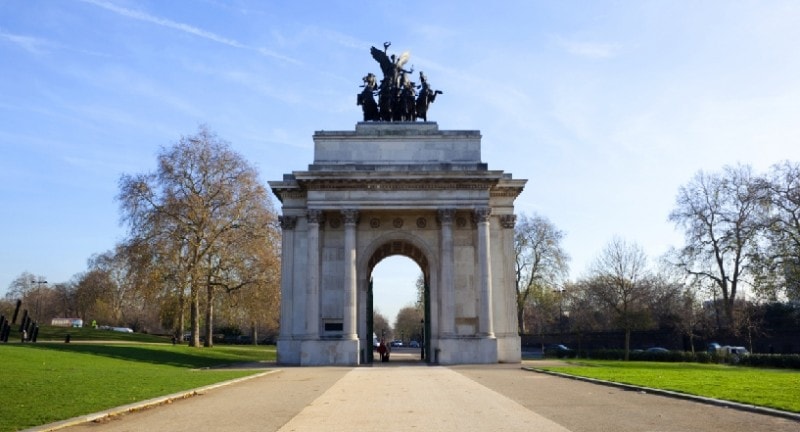 4/8

Have a Hair-Raising Halloween in Hyde Park
Too young for the total fear fest? Head to Hyde Park and get involved in Hair-Raising Halloween instead. Part of the park's excellent year-round Discovery Days' programme, this doesn't need nerves of steel. But, with bug-filled 'feel boxes', potion making classes and a mini-beasts nature trail, a strong constitution could be useful. Younger kids can create their own bats and older ones get to design and build Bat Boxes to keep spookiness alive in the garden long after Halloween.  
When: 26 and 27 October 11am to 3pm
Where: Hyde Park, London – nearest tube station Hyde Park Corner
Price Free
Find out more about Hyde Park's Hair-Raising Halloween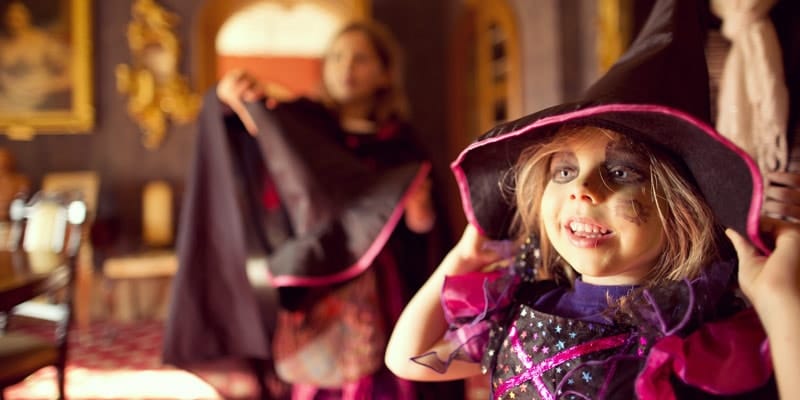 5/8

Carry a torch for terror at Cotehele Fright Night
Medieval Cotehele House near Saltash is charming on a sunny day. Turn off the lights  and it's another story altogether. Bring your brave kids on 29 October and tour round the corridors and great halls, kitchens and drawing rooms in the company of ghostly guides and tall, terrifying tales. There isn't so much as a flickering candle lit and it's black as pitch every step of the way, so don't forget torches. The cheery tearoom's open for cake and calm afterwards. And if you can't make it to Cornwall, the National Trust has dozens of other Halloween frighteners planned all over the country for late October.
When: 29 October from 5.30 to 7.30pm
Where: Cotehele House – 20 minutes drive from Saltash, south east Cornwall
Price From £5
Find out more about Halloween with the National Trust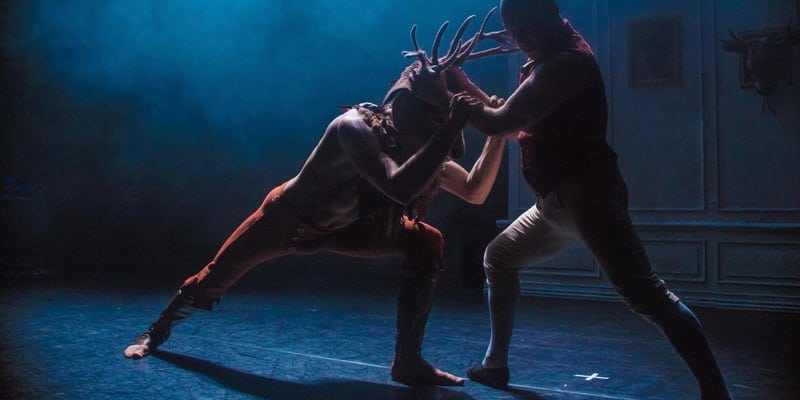 6/8

Join in Derby's savage and scary Halloween circus
Derby claims to be England's most haunted city, so keeping kids indoors round Halloween might be a plan. Citrus Arts are performing gothic and utterly bewitching Savage Hart at Déda in Derby on Saturday 29 October. A mix of breathtaking circus, dance, exciting storytelling, magic and haunting mystery, you might be safe from the city streets but spine-tingling drama is inescapable in the city's superb art centre. Perfect for over eights and there's a lively post-show talk by Citrus Arts too.
When: 29 October 7.30pm
Where: Déda, Chapel Street, Derby – 15 minutes by bus from Derby Station
Price From £12
Find out more about Citrus Arts Savage Hart in Derby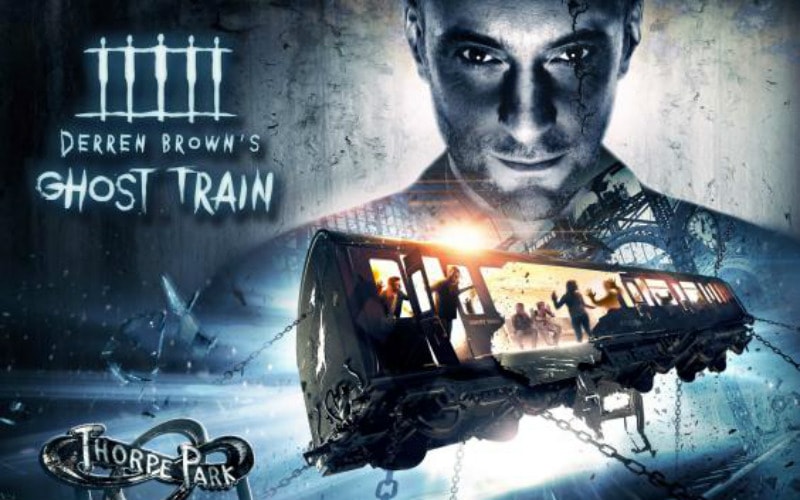 7/8

Ride Derren Brown's Ghost Train at Thorpe Park
This Ghost Train isn't sheets on sticks and cotton wool spider webs, it's a chaotically creepy experience at Thorpe Park and nothing like kids have seen, heard or felt before. Is it their mind playing tricks or is the train playing tricks with their mind? Hard to tell and impossible to avoid once the journey starts. So will you step aboard the innocent looking Victorian rail carriage in the eerie, damp, disused yard? Or will common sense prevail this October and take you to the brighter side of the UK's best loved theme park? It's Halloween, anything's possible. There's a 1.4m height restriction, but this one's probably not suitable for under 10s – even if they're taller than average.
When: 22 to 31 October 10am to 10pm
Where: Thorpe Park, Chertsey – Junction 11 or 13 off M25 follow signs for Thorpe Park on A320
Price From £27.99 (book in advance for Ghost Train)
Find out more about Derren Brown's Ghost Train at Thorpe Park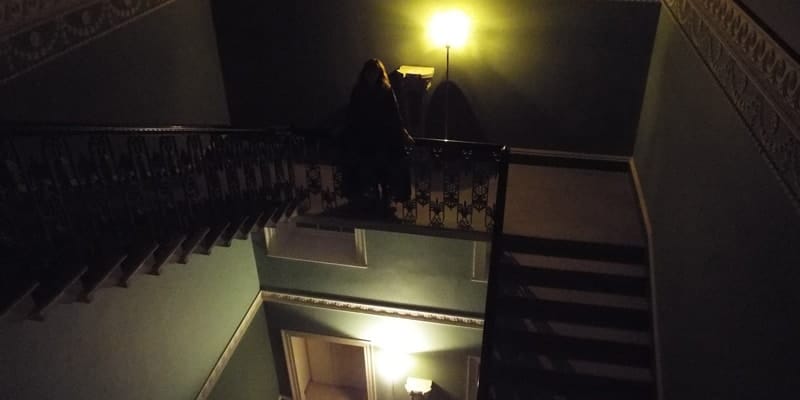 8/8

Meet mummies and monsters in London's Museums at Night
Twice a year London opens doors to famous museums after dark for three nights only. It's all fresh and bright in spring and full-on, delightful gloom for Halloween. This October even cheery exhibits look sinister, normally strange stuff is truly terrifying and only the intrepid should even consider a nocturnal wander round the Museum of Natural History's mighty skeleton collection. If kids are feeling extra bold, try Dickens after Dark at the Charles Dickens' Museum. Or take them along to the National Maritime to solve Mystery at the Museum Late deep in the oldest of old galleries. Not near London? Museums at Night has events all over the rest of the country too.   
When: 27, 28 and 29 October
Where: Museums across London and nationwide
Price From £2.75
Find out more about Museums at Night this Halloween
Live in the Midlands? Pick up more Halloween ideas with our roundup of the best things to do in the Midlands this October half-term